Rhythm VR games have really taken the most advantage of the capabilities that VR provides. By utilizing the headset tracking and motion controls, players can experience their music catalog in a whole different way. Immerse yourself in your music while playing in carefully handcrafted environments for a full sensory experience.
Improve your sense of rhythm by using game mechanics like dancing, shooting, boxing, and dodging. As a bonus, you will get in better shape because of the amount of movement required to play. Whether you are in the mood to dance or work on your cardio, the games on this list will get you moving to the rhythm of the beat.
10

Space Channel 5 VR Kinda Funky News Flash!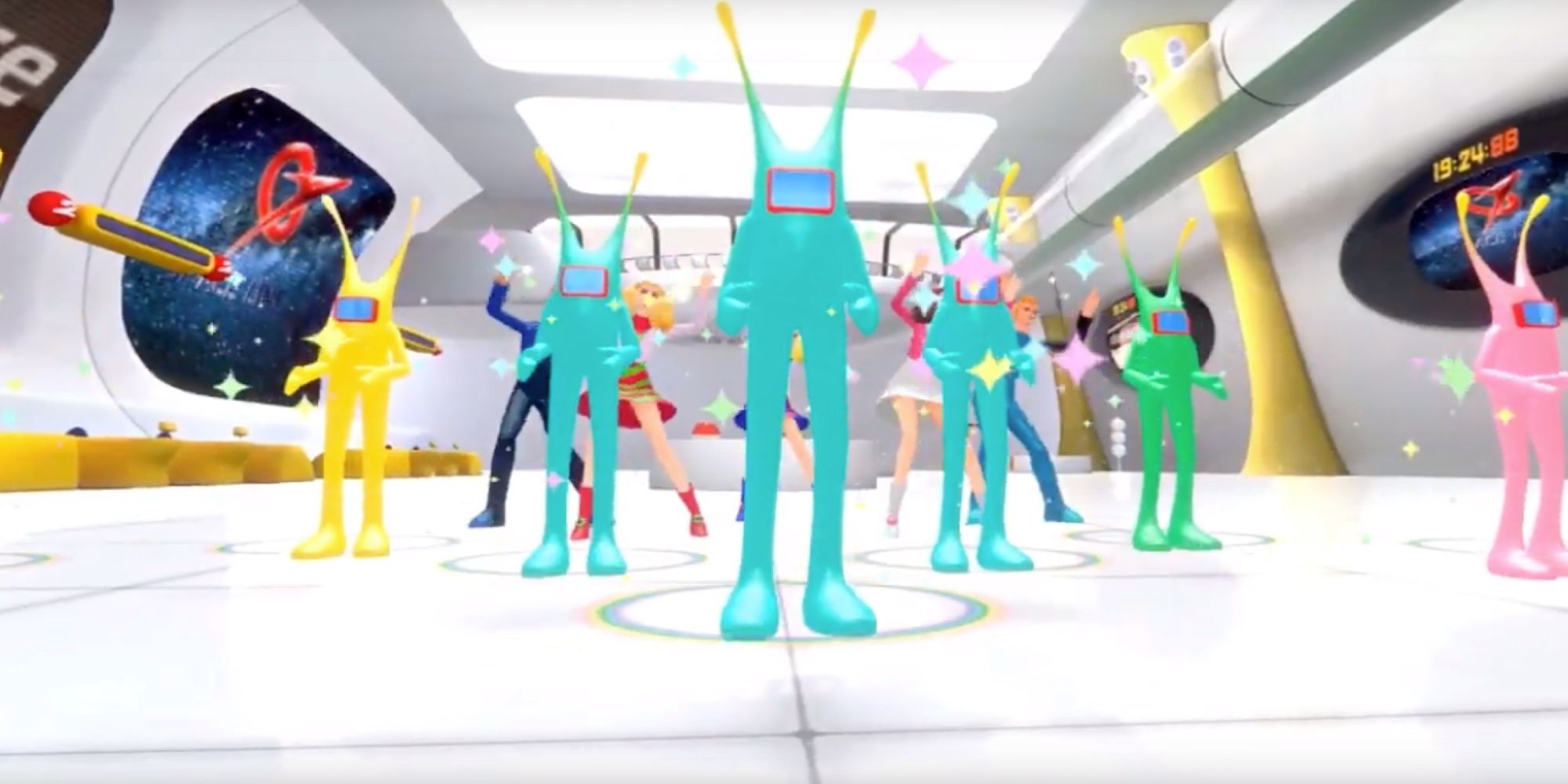 Space Channel 5 VR is a VR re-imagining of the popular game originally released on the Sega Dreamcast. Team up with Ulala to save the world through dance. The primary aim of the game is to watch the different poses shown to you by the Morolians and then perform those poses in time to the rhythm of the music.
Instead of a traditional controller, you issue commands to perform poses by moving your body while holding the tracked motion controllers. Space Channel 5 has official support for the Valve Index, HTC Vive, and Windows Mixed Reality platforms. You can play the game while seated, standing, or in room-scale play areas.
9

X-Fitness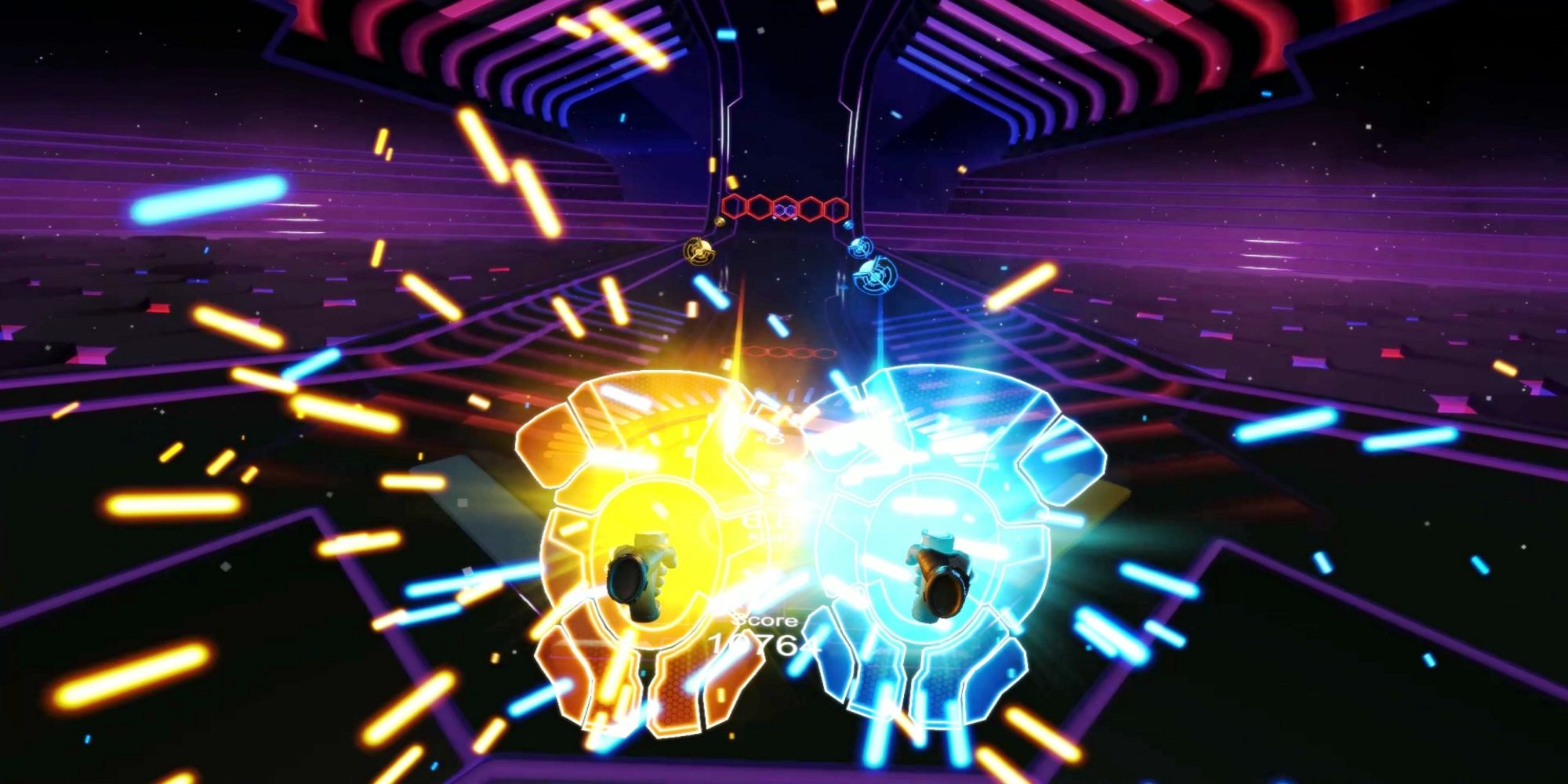 X-Fitness is a rhythm fitness game with the goal of providing you with a full-body workout. The biggest difference between this game and other rhythm games on this list is that it's a workout game that happens to be fun.
A single play session will have you punching, cutting, blocking, and dodging objects, often while keeping in time to the music. The game includes twenty-five original handcrafted music tracks specifically for exercising. You can also import your own MP3 files, so your fitness experience never gets stale. This game requires a play area of 2 m x 2 m.
8

Groove Gunner
Groove gunner offers simple gameplay where you shoot and block objects to the rhythm of the music. The game features an integrated shared online custom song browser for you to download and share user-created content. Groove Gunner also has a global leader board that provides an additional challenge and motivation for playing the game.
A unique feature of Groove Gunner is its built-in streaming tools. Customizable avatars, camera system, and UI overlays make it easy for streamers to experience the game with others.
7

Deemo Reborn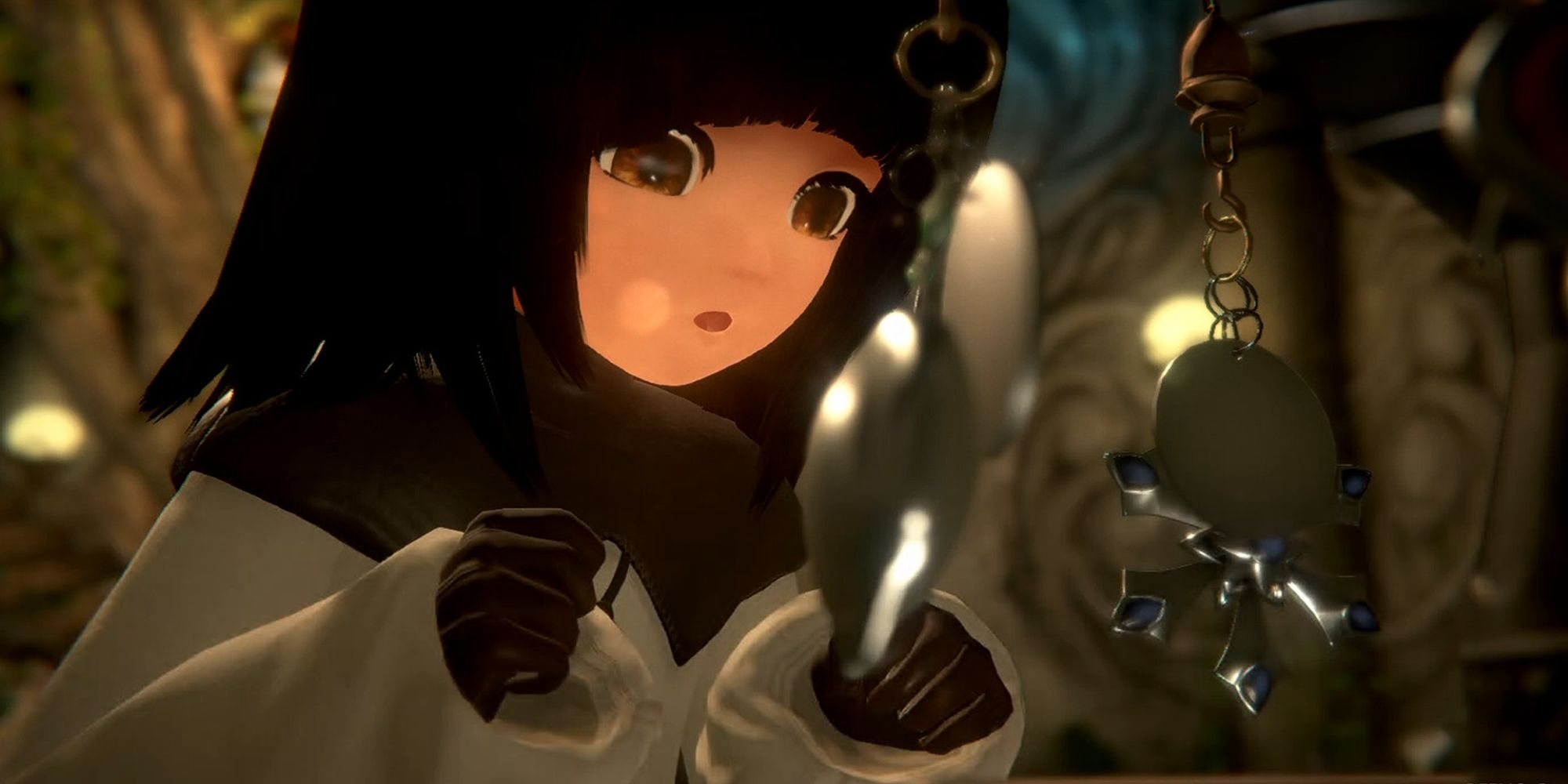 Deemo Reborn contains open-world exploration and puzzle-solving along with the rhythm elements, making it unique. Set in a fairytale world, you play as a little girl named Alice who lost in a world that needs music to survive.
Your goal is to find piano sheet music for sixty-plus songs by solving puzzles. Once found, you take the sheet music to a piano, where you play along to the song. Each new sheet of music increases in difficulty, making the game a challenge from start to finish.
6

Pistol Whip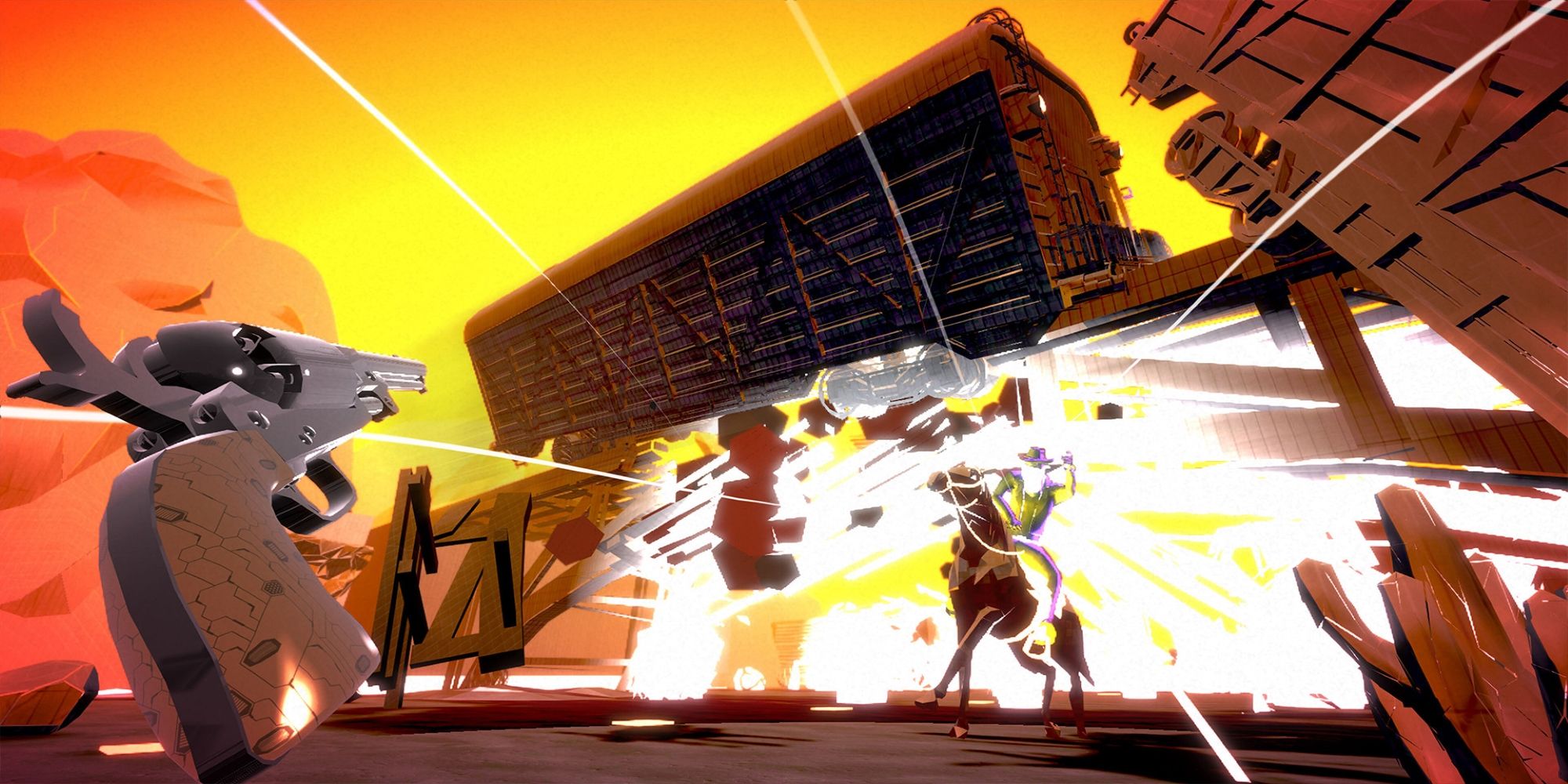 Pistol Whip is an action-rhythm first-person shooter that is inspired by action movies like John Wick and Equilibrium. The developers have hand-crafted different action scenarios that make you feel like a real-life action hero.
There are two cinematic campaigns set in the past and future, called Smoke & Thunder and 2089. There are 30 action scenes between the two campaigns that range from exciting bank heists to android uprisings, all set to a high-octane soundtrack. Pistol whip also includes a party mode with leader boards for an additional challenge.
5

Thumper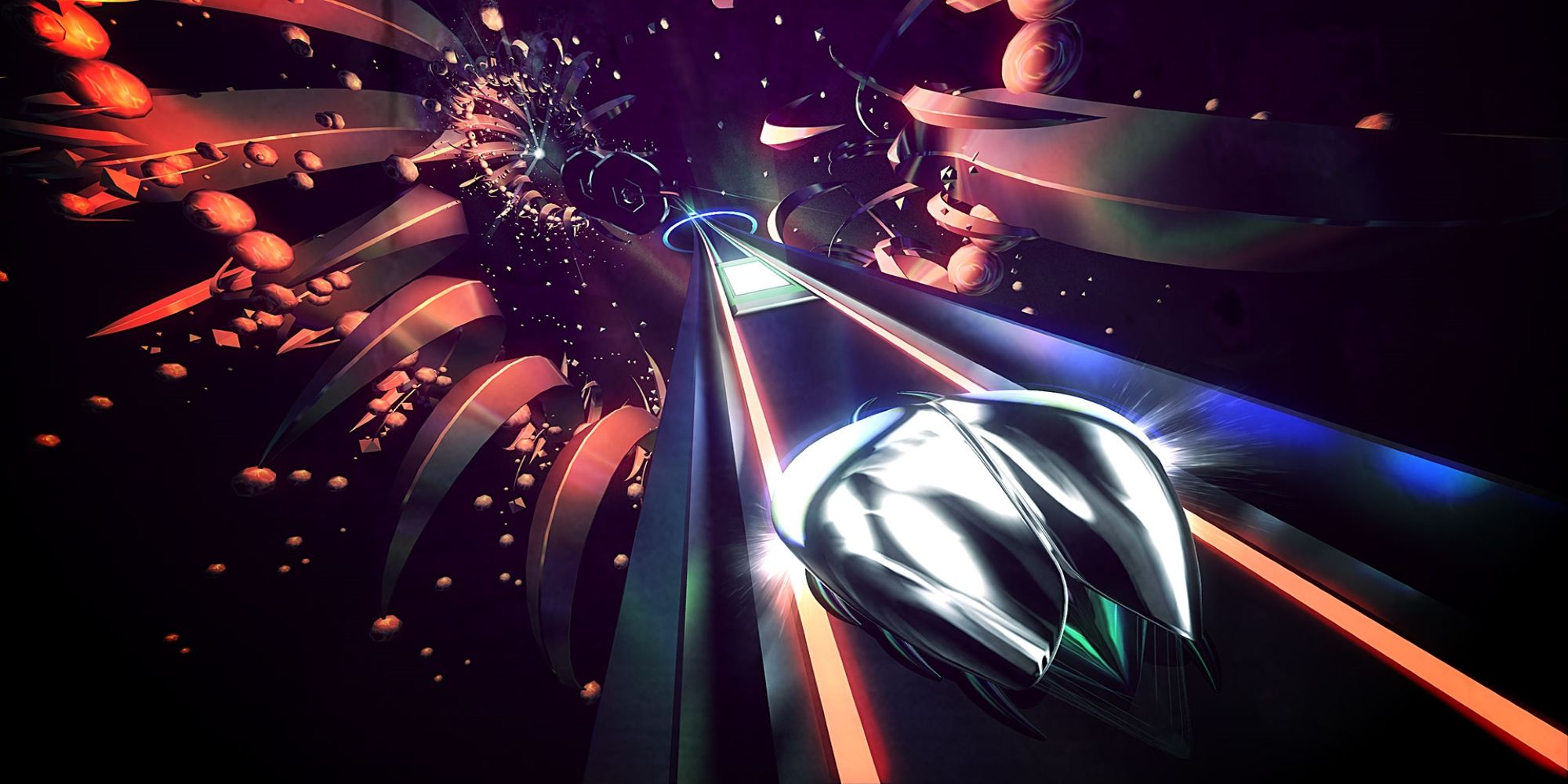 Thumper classifies itself as a rhythm-action game where you control a space beetle on an endless track through obstacles. The game has nine levels with boss battles set to an original soundtrack created by Brian Gibson.
Don't let the small number of levels deter you from this game, though. These nine levels are the hardest levels from any rhythm game on this list. If you want to be successful, patience is a must. Thumper also has very simple controllers with you using only one stick and one button to control the space beetle.
4

Against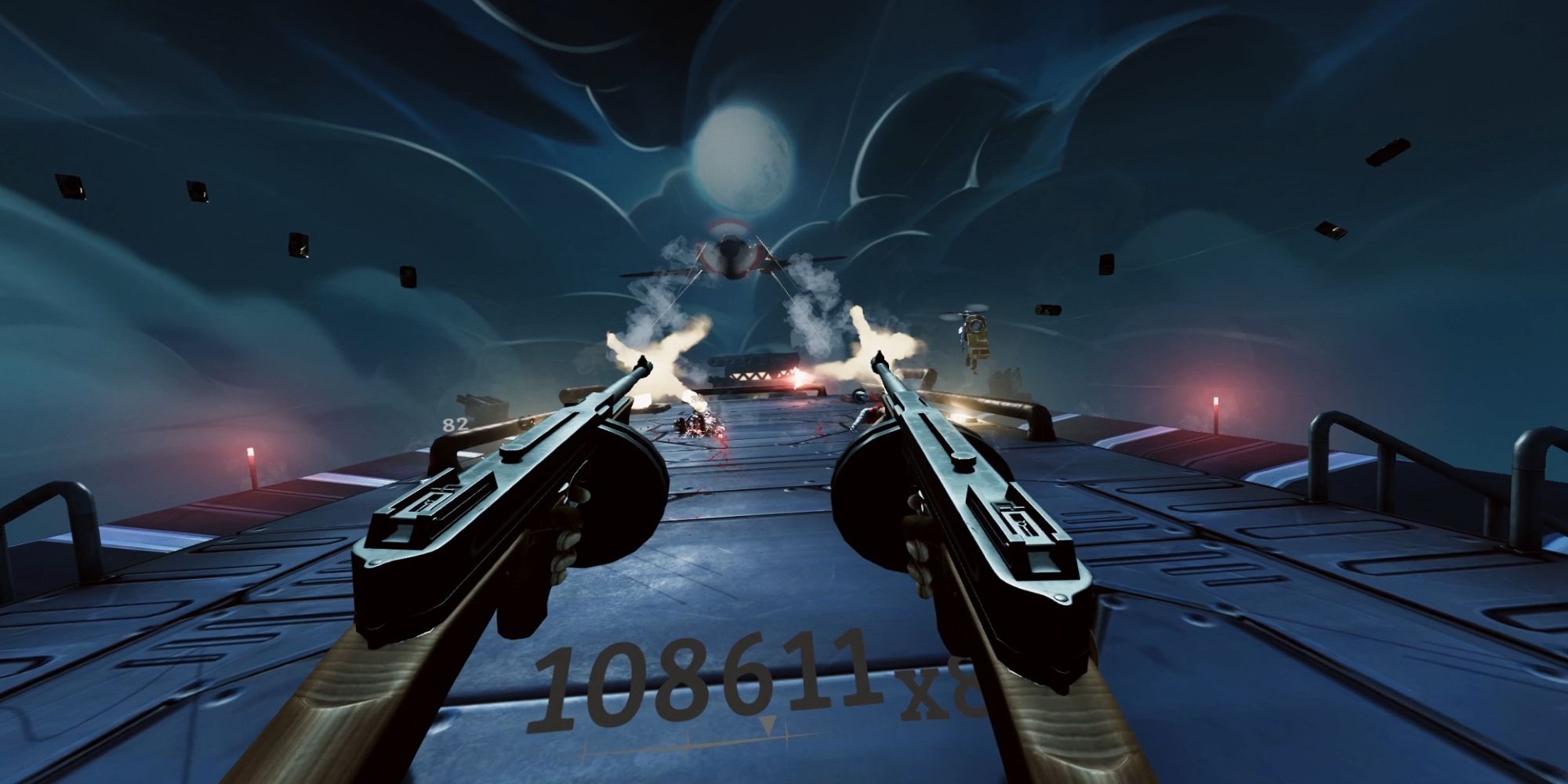 Against is a gritty noir combat rhythm VR game set in America during the 1930s America. The game takes place over seven different levels, with three available difficulties.
You play as an unnamed detective who tries to stop Dr. Vice from achieving world domination. After beating a level, the game progresses through the story using comic book cut scenes. One unique aspect of this game is the ability to run on walls to avoid obstacles and enemies. Being armed with weapons like brass knuckles and dual Tommy guns really adds to the 1930s gangster persona.
3

Beat Hazard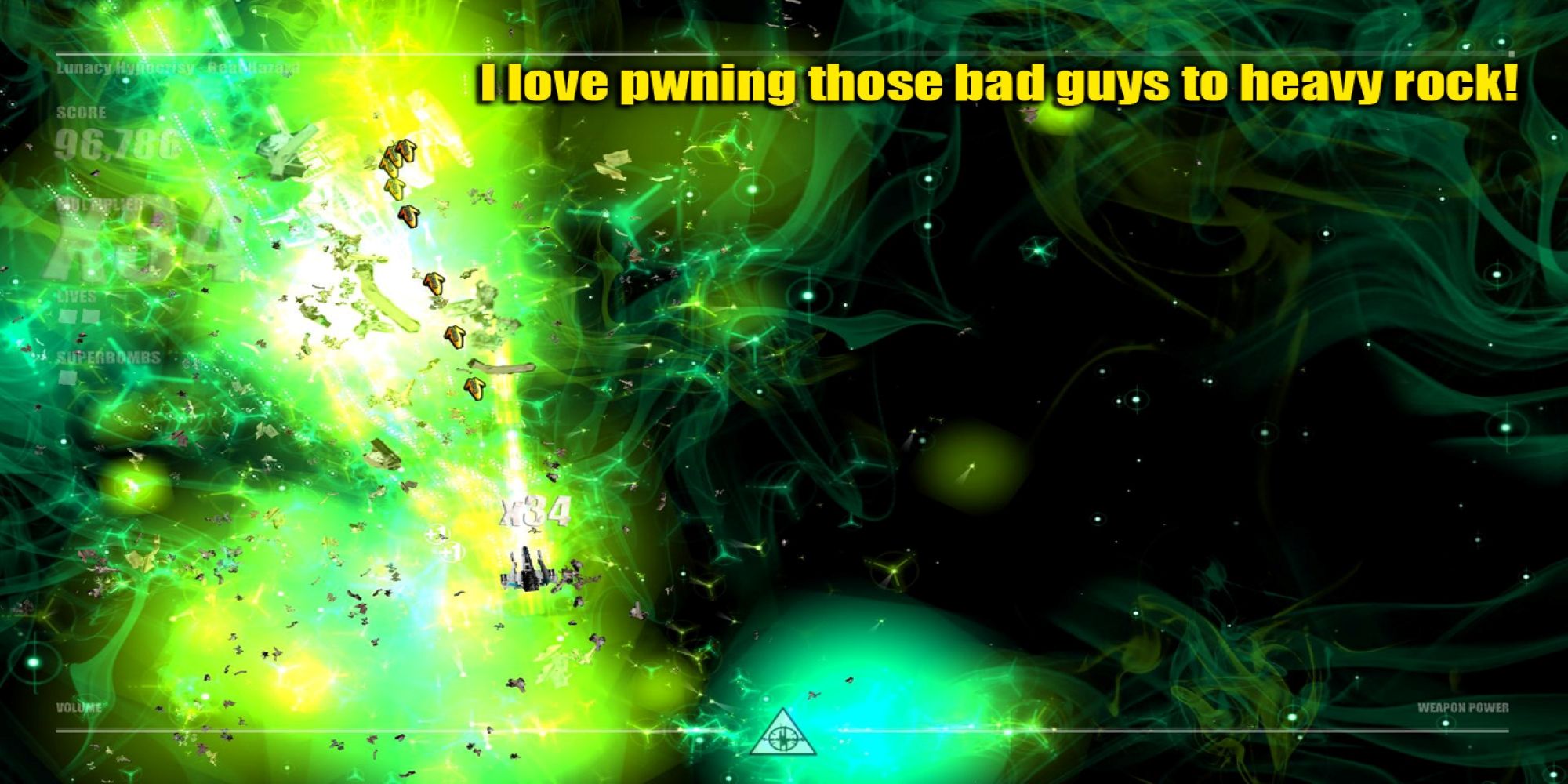 Beat Hazard is a bullet hell space shooter driven by your own music collection. The goal of the game is to take control of your spaceship and destroy enemies to the beat of your own music. You become stronger as a song intensifies and by picking up power-ups.
There is a survival mode where you can play through an entire album in one playthrough. The game also offers two player co-op via online or local connections. Beat Hazard has a built-in visualizer for when you want to take a break from the intense gameplay.
2

Ragnarok
In Ragnarok, you take control of a Viking captain competing in a ship race. You win the race by hitting drums in sync with the music. It is very festive and fun to listen to the music for Ragnarok. The developers made environments using inspiration from Norse mythology.
The game offers cross-platform PvP for up to six players. Ragnarok also has a solo mode where you race against ghost ships of other players from the global leader board. You can also turn your favorite songs into playable levels for solo mode.
1

Beat Saber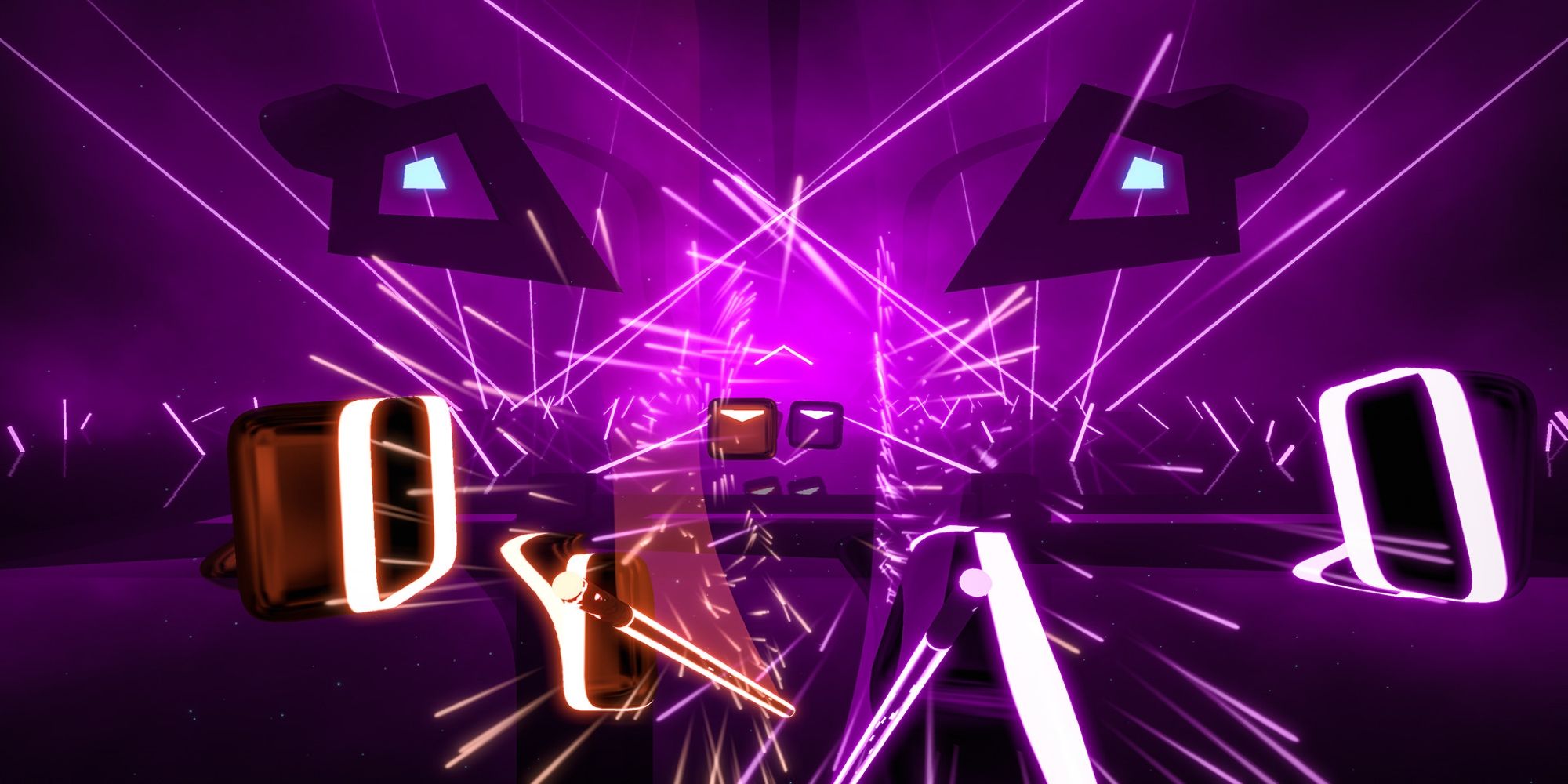 Beat Saber revolutionized the VR rhythm genre with its hand-drawn levels, carefully crafted music, and simplistic gameplay. Slash different colored blocks of adrenaline while avoiding obstacles.
Beat Saber's best feature is its integrated custom song library with a vast community of creators. Every day there are more custom songs being created. The game offers a campaign mode that challenges you to get better by completing daily objectives. Go head-to-head with your friends or people from around the globe.
Source: Read Full Article