We're about three weeks away from AMD's presentation on the Radeon RX 6000-series graphics cards, which have become affectionately known as "Big Navi" for their enormous size. Those new GPUs will take on Nvidia to decide which manufacturer will win the next-gen gaming war.
Historically speaking, Nvidia has commanded the PC-gaming market with its GeForce line of graphics cards, and the new GeForce RTX 3000-series is in such high demand that stock is expected to be nonexistent until 2021. AMD's Radeon cards have always been seen as the lesser option of the two, but now AMD is aiming to capture some of the overwhelming demand that Nvidia is suffering from.
Our first look at what Big Navi can do came today at the end of AMD's presentation for the new Ryzen 5000-series of core processors. AMD CEO Lisa Su treated us to a brief look at Borderlands 3 playing on a rig with a Ryzen 5900X CPU and an unknown Radeon 6000-series card, with graphics dialed up to max, 4K resolution, and displaying at a consistent 60 fps.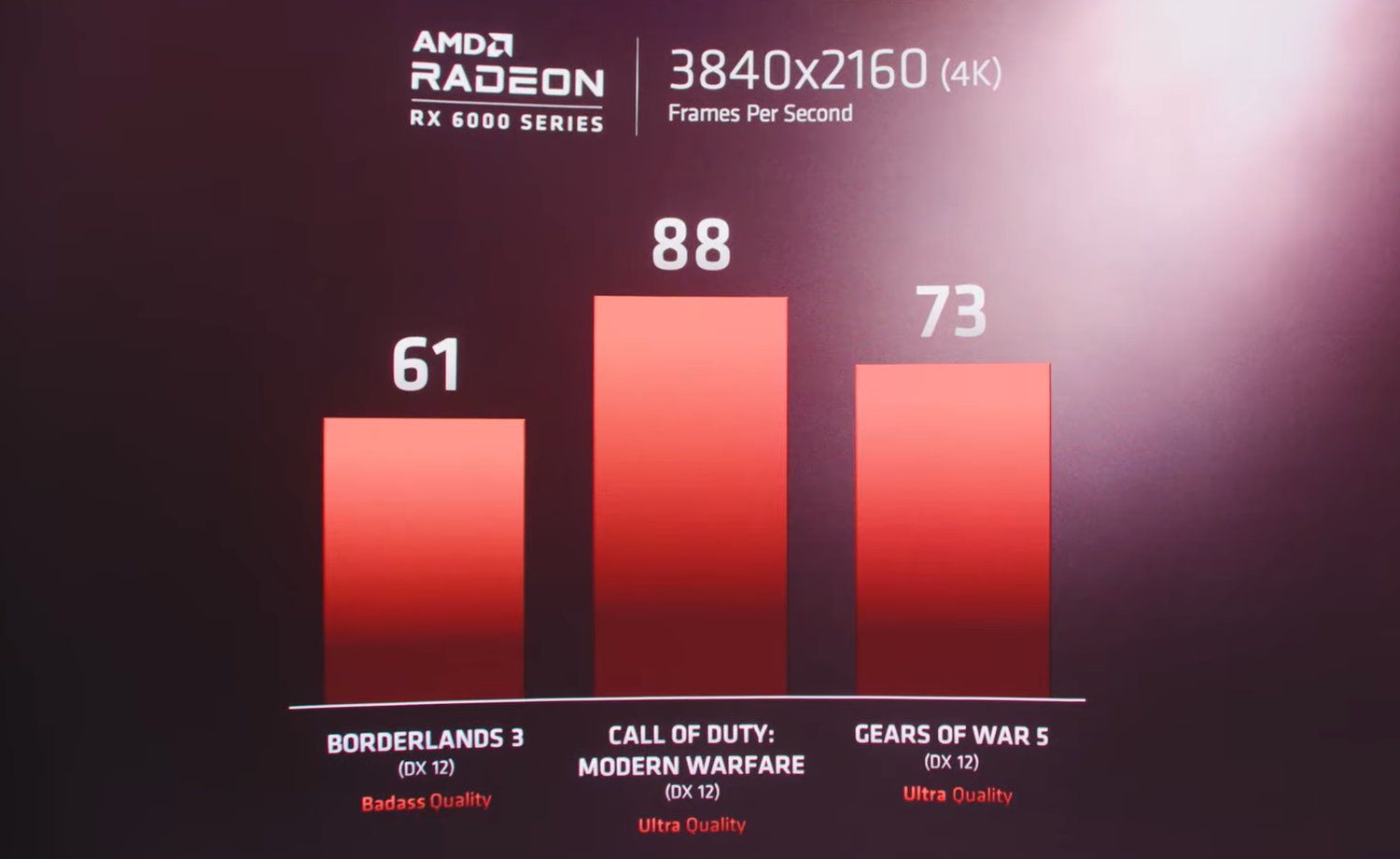 A chart shown immediately afterward showed how that same rig handled Call of Duty: Modern Warfare and Gears of War 5, putting up a solid 88 fps and 73 fps, respectively.
We're not sure just which Radeon AMD was using in these benchmarks, but the framerates are consistent with what Nvidia posted for the RTX 3080.
The main reason for the presentation was to showcase the new Ryzen 5000-series of CPUs. These use AMD's new Zen 3 architecture which AMD says makes them the best at gaming. Yet another chart shown during the keynote showed how the Ryzen 5900X–AMD's new flagship processor–compared to it's Intel rival, the i9-10900K. The results were consistently in favor of the AMD chip when it's paired with the upcoming Radeon graphics cards.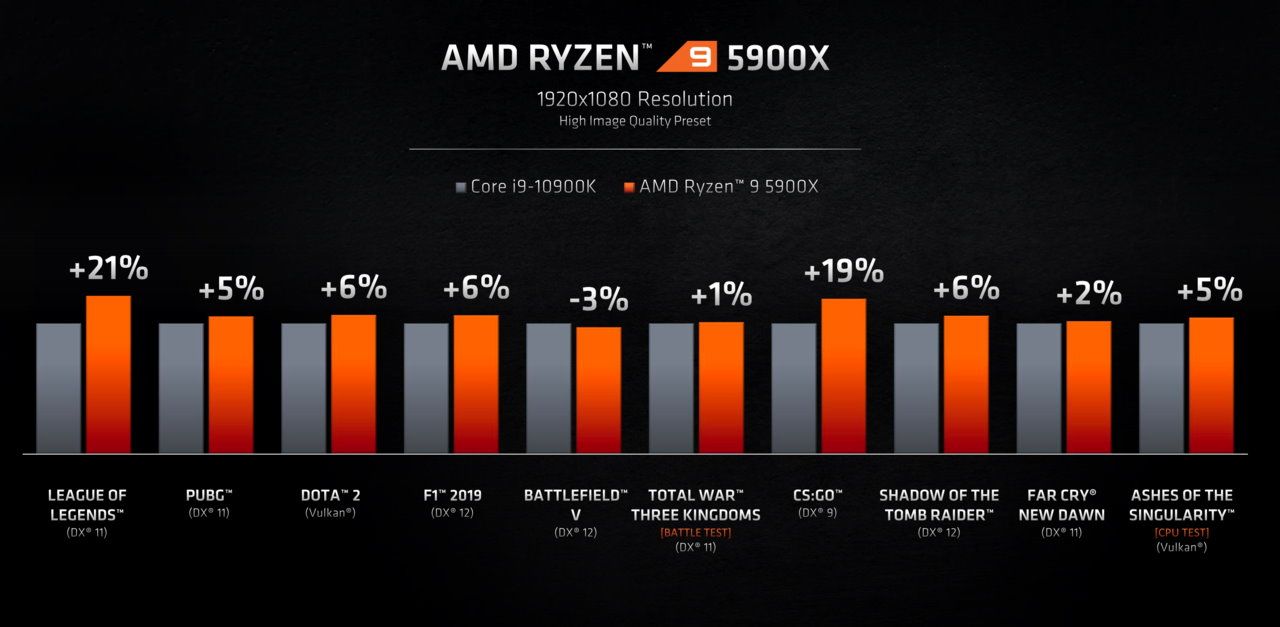 Unlike before, AMD isn't going to try to beat Intel on price but instead aim to beat Intel on performance. Prices for the new Ryzen 5000-series will roughly match their equivalent Intel counterparts but offer a boost in gaming performance–a tempting offer for most PC gamers.
We'll see more of the Radeon RX 6000 cards as we head to AMD's presentation on October 28.
Source: Read Full Article