To many, Animal Crossing: New Horizons was robbed of a crown last year for game of the year. The game's popularity increased during lockdown, but dwindled towards the second half of the year. It seems like Nintendo had a plan to return the life sim to its former glory – and it looks like those efforts have paid off.
New Horizons has reclaimed the number one spot within the UK charts, after briefly being dethroned by the release of Hitman 3 last month. The anticipated third installment of IO Interactive's stealth franchise suffered a 68% decrease in sales last week, which is a relatively normal drop for newly-released games in its second week. This inevitable drop for the bald brawn hands the reigns back to Tom Nook and his band of islanders, despite receiving a 12% drop itself.
As it stands, Mario Kart 8 Deluxe has risen behind New Horizons in second place, and Call of Duty: Black Ops Cold War moved up two places into third after a 2% sales increase. Other titles that populate the top ten include Grand Theft Auto 5, Spider-Man: Miles Morales, and Ring Fit Adventure – which also dominates Amazon's best-sellers chart. In addition, there were two new entries into the chart: PGA Tour 2K21 at No.31 and Fortnite: The Last Laugh bundle at No.36. Looking ahead, February appears to be a relatively quiet month for releases, however, Super Mario 3D World + Bowser's Fury is set to shake things up after its release on February 12.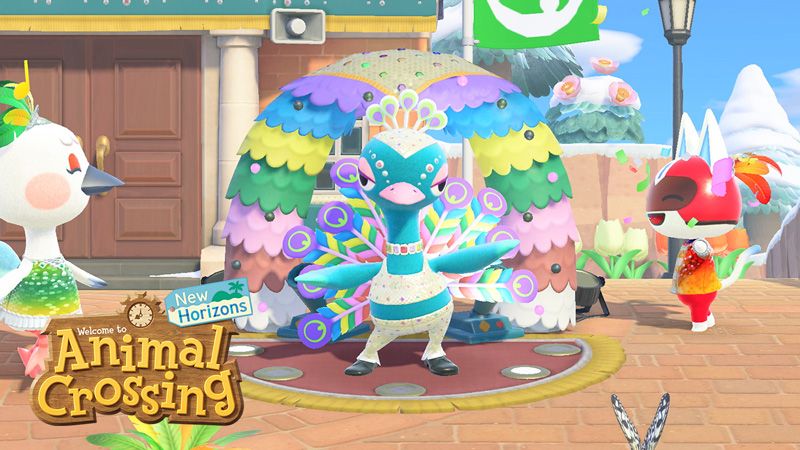 Nintendo's master plan to supply New Horizons with frequent and substantial updates was previously announced to continue into 2021. The relaxing Switch title just received its January update, which returned the lovable peacock Pavé to host the Festivale! event. This update is expected to be the final one before the game celebrates its one year anniversary. Prior to the Festivale! event on February 15, Valentine's Day will offer enough Chocolate Hearts to make you feel queasy, as well as Heart-Shaped Bouquets to give to your island sweetheart.
It's been a lucrative start to the year for Nintendo, as New Horizons also became the second highest-selling Switch game – after less than a year on sale. This feat outsold Mario Kart 8 Deluxe, which is a huge accolade for the life sim.
Source: Read Full Article