We're heading into the final stretch until the launch of next-gen consoles, and that means we're getting a ton of announcements from current-gen games getting massive visual updates. No sooner do we get a big announcement for No Man's Sky do we have Ark: Survival Evolved coming in with a huge visual enhancement update specifically for the Xbox Series X.
The big deal here, as with many next-gen games, is 4K resolution running at 60 fps. However, Ark's Xbox Series X Enhanced Update goes much further by improving nearly every other visual aspect of the game.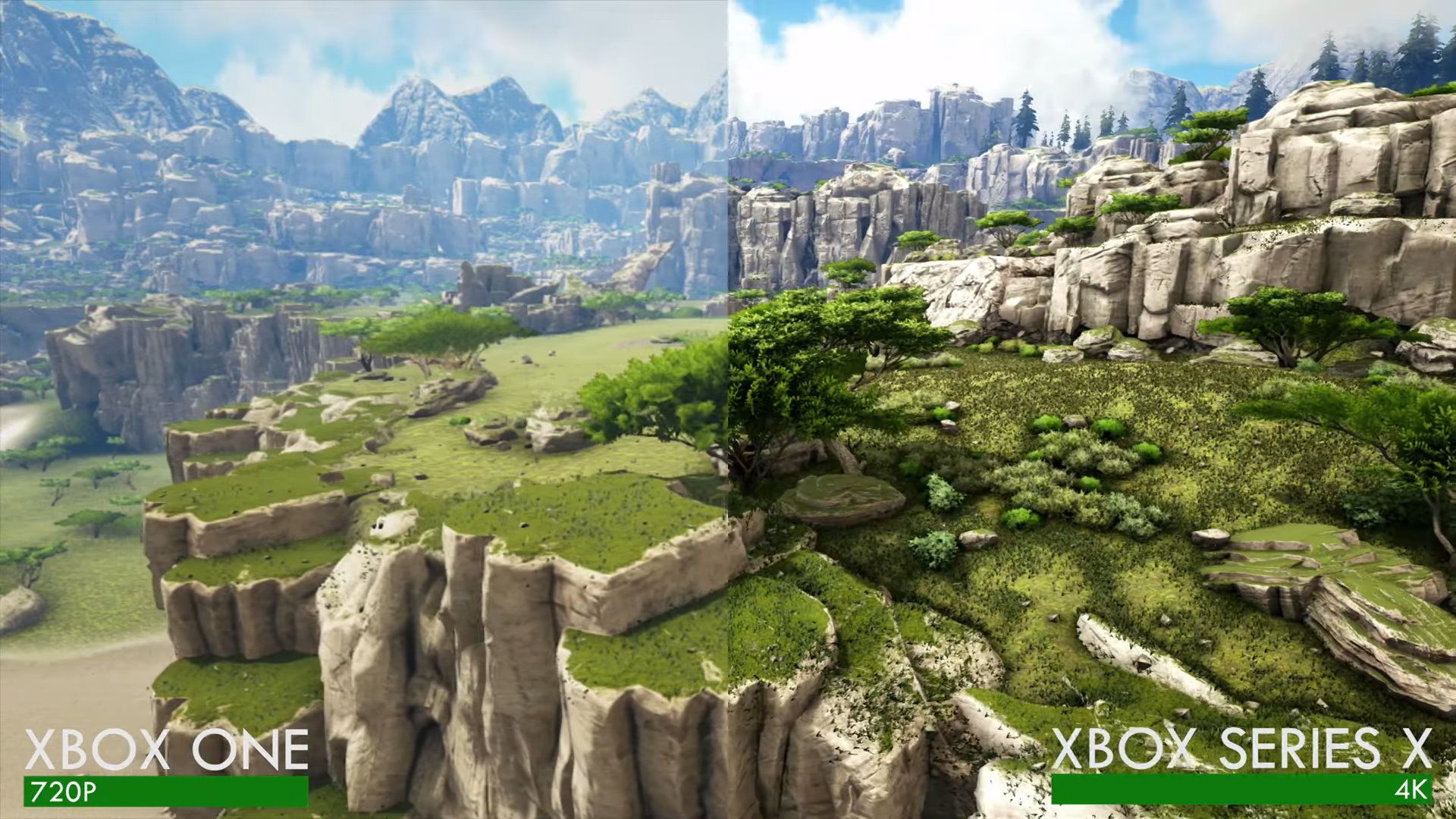 Starting with draw distance and level streaming, which are both going to be enhanced even beyond the current standard set by max-settings on high-end PCs. Atmospheric effects, textures, and ambient occlusion are also getting dialed up to 11 by taking advantage of the Xbox Series X's beefier hardware.
Another big improvement is just the sheer volume of stuff that can be rendered. There's more bushes, trees, plants, rocks, and ground clutter of all kinds, making the world of Ark look more alive than ever before. Auto-HDR won't be necessary for the Xbox Series X as this update adds precision HDR output.
The Xbox Series X's also improves the multiplayer experience for Ark with 100-play dedicated servers and max-graphics splitscreen multiplayer. Loading screens will be over and done seven times faster as well due to the XSX's NVME solid-state drive.
Studio WildCard released a trailer that shows what you can expect with the Xbox Series X update, and although there aren't any new dinos to gawk at, the vistas presented are truly breathtaking.
There's no mention of these visual improvements becoming available for the PS5 or PC versions of Ark, but it's gotta be just a matter of time for them to make their way off the Xbox Series X.
If you're hoping your favorite Xbox One game also gets some sort of next-gen update, don't worry. Every Xbox One game will play better on the Xbox Series X regardless of whether or not the developers bother to update it for next-gen.
Source: Read Full Article