When playing Assassin's Creed Origins you will soon realize just how big a part the weapons play in this game. You will face combat everywhere throughout this open world and it is important to carry the best weapons possible to be victorious in every situation. Some can be found and others are bought, but they all allow you to achieve your goal of defeating any enemy that stands in your path.
The best weapons in the game are decided based on their stats and perks, as these two things combined make them both powerful and useful. The types of weapons you choose to use will depend on your playstyle as you decide what suits you best in the middle of combat!
10

Hepzefa's Sword (Regular Sword)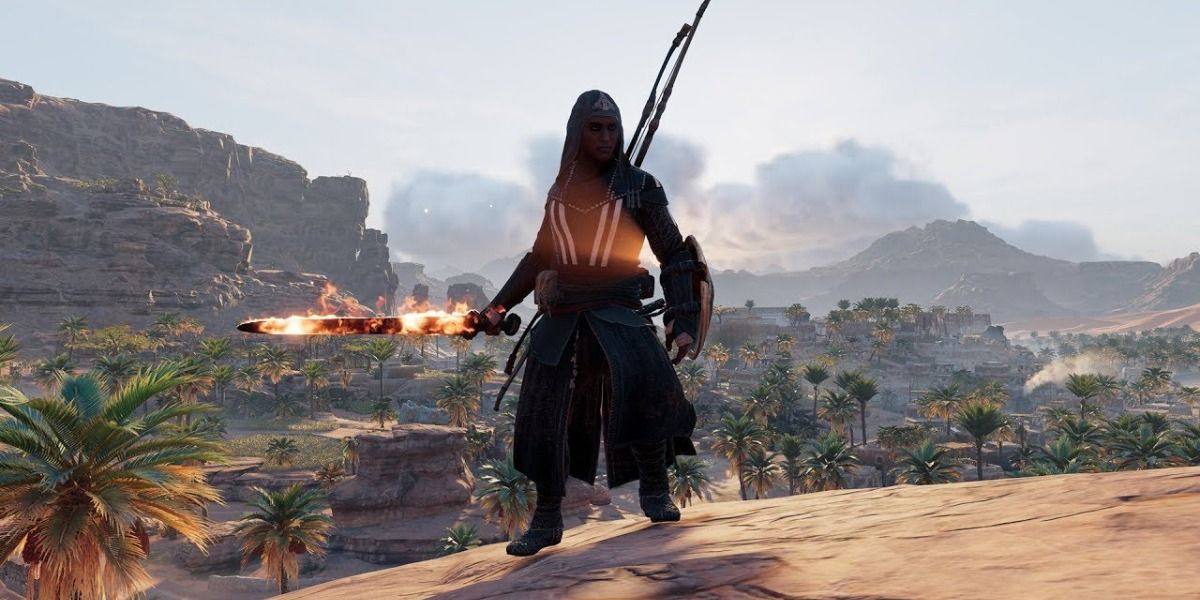 The high damage that this sword puts out is what makes it so desirable in the eyes of players. It can be acquired by completing the main quest called The Final Weighing where an old woman named Rabiah will give Bayek this weapon. The only con to this weapon is that you must be careful as you walk around, especially when oil jars are nearby, as it can ignite them and damage you.
Stats And Perks
Max Quality: 122
Max Damage: 527
Critical Hit Rate III
Adrenaline On Hurt II
On Fire
9

Amun's Might (Regular Sword)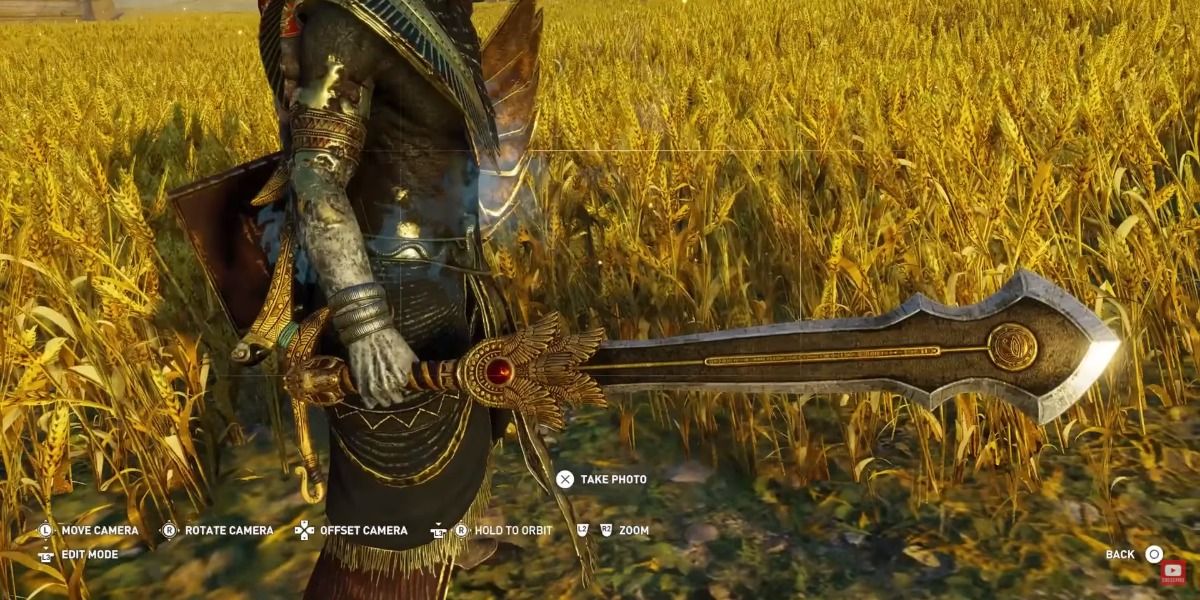 This is a regular sword that can be acquired by completing the Gods or Creed side quest, where you will be tasked with retrieving three idols. The instant charging is why so many players crave to have this weapon in their arsenal as you don't have to wait to complete these types of attacks.
Stats And Perks
Max Quality: 122
Max Damage: 581
Critical Hit Damage III
Critical Hit Rate IV
Instant Charging
8

Golden Wolf (Regular Sword)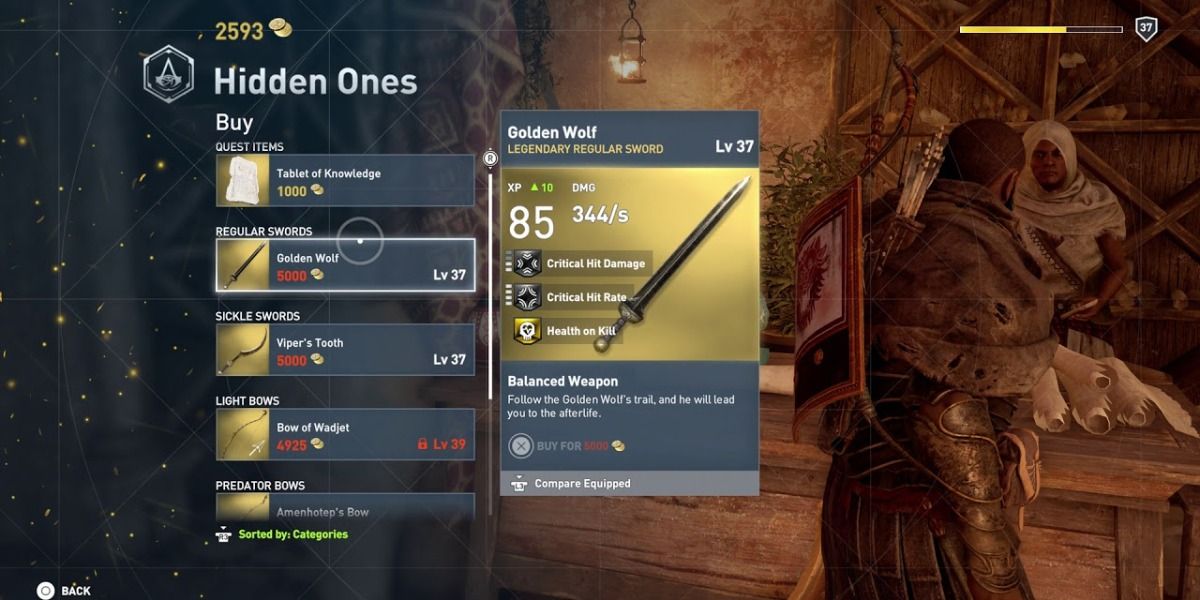 This weapon is a favorite among both pros and average players in this game, and it is added to your inventory after killing The Outsider Phylakes. You will love how it restores some of your health after a kill, which is a great perk, especially when facing more difficult opponents.
Stats And Perks
Max Quality: 121
Max Damage: 519
Critical Hit Damage II
Critical Hit Rate IV
Health On Kill
7

Smoke and Mirrors (Predator Bow)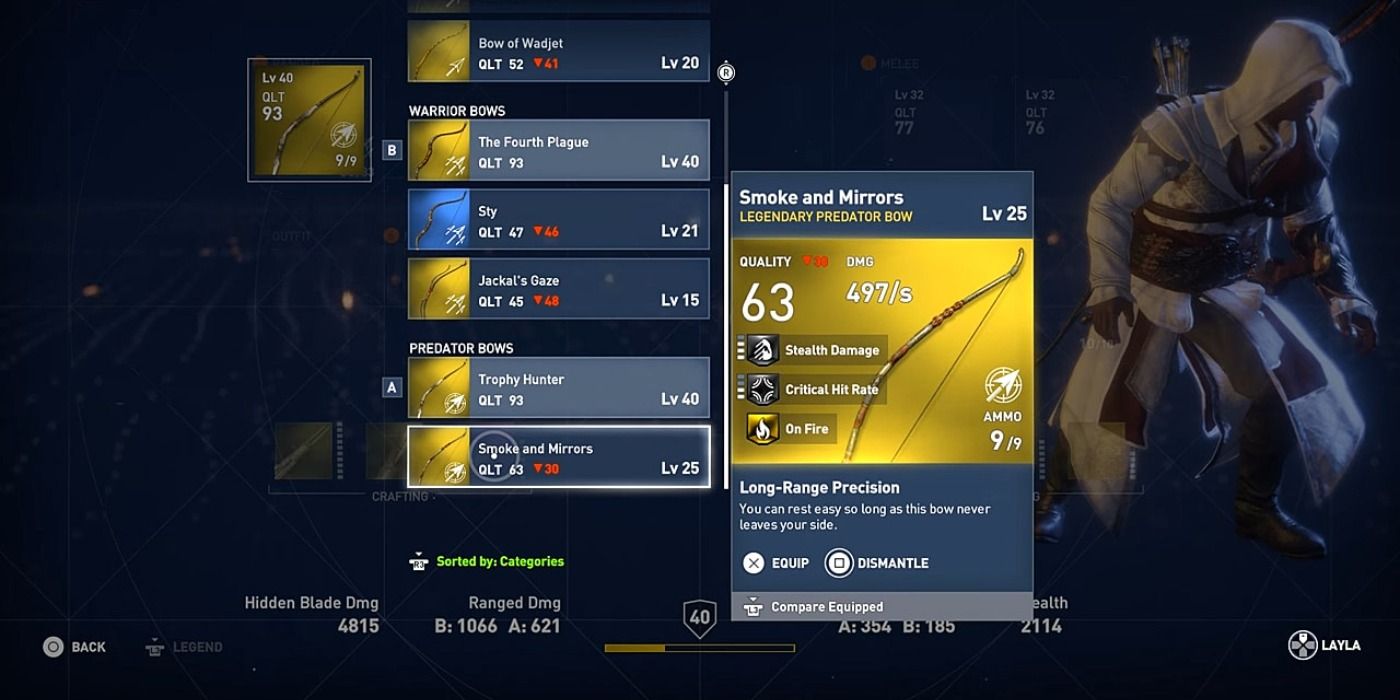 This is a predator bow and it is as deadly as it sounds, especially when performing stealth attacks. You will also have the chance to light your enemies on fire with its perk and it is part of the reason why so many players seek out The Iron Ram Phylakes in order to use this bow.
Stats And Perks
Max Quality: 123
Max Damage: 859
Stealth Damage III
Critical Hit Rate II
On Fire
6

Storm Blades (Dual Sword)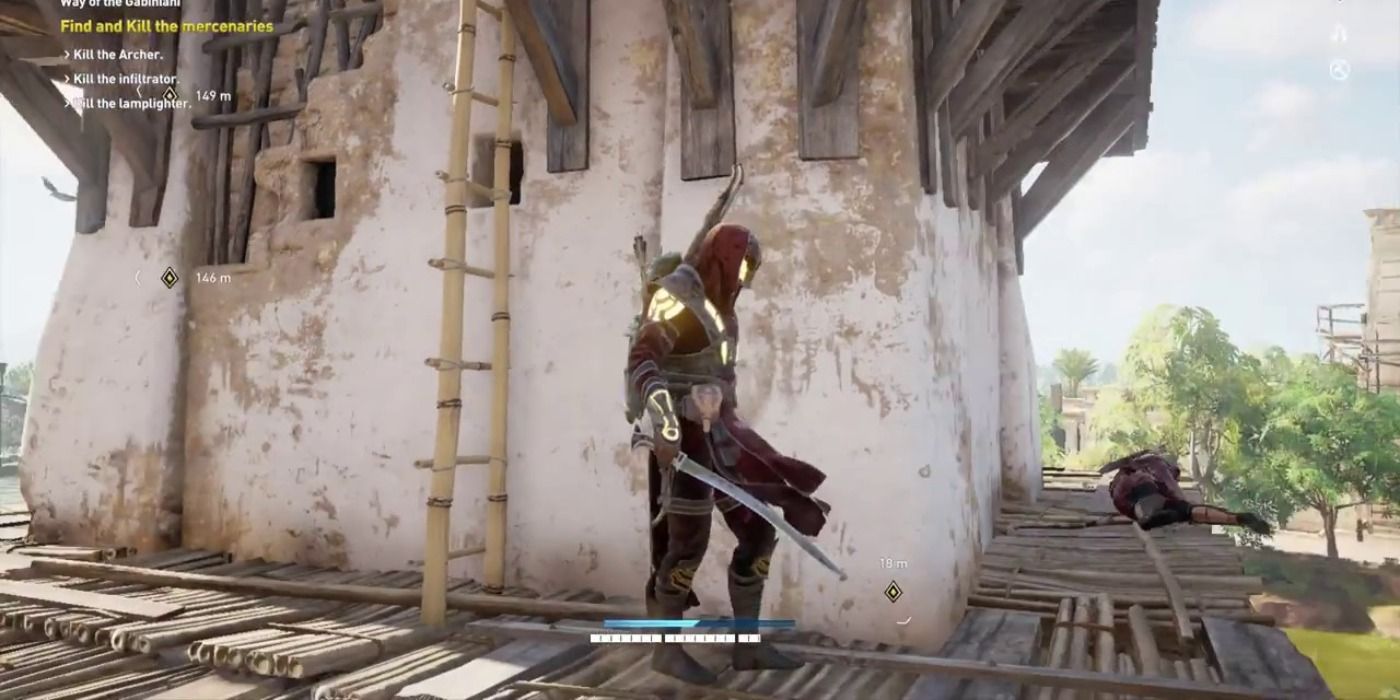 Bayek, one of the best assassins to enter the series, will carry a sword in each hand when this is equipped and they are quick in combat. The downside is that you will have to be within very close range of your opponent, but it does instantly charge your weapons for a heavy attack. You must kill the Ra's Mercy Phylakes if you decide you want to give this legendary weapon a try.
Stats And Perks
Max Quality: 122
Max Damage: 524
Adrenaline Regeneration III
Critical Hit Rate II
Instant Charging
5

Sarissa (Spear)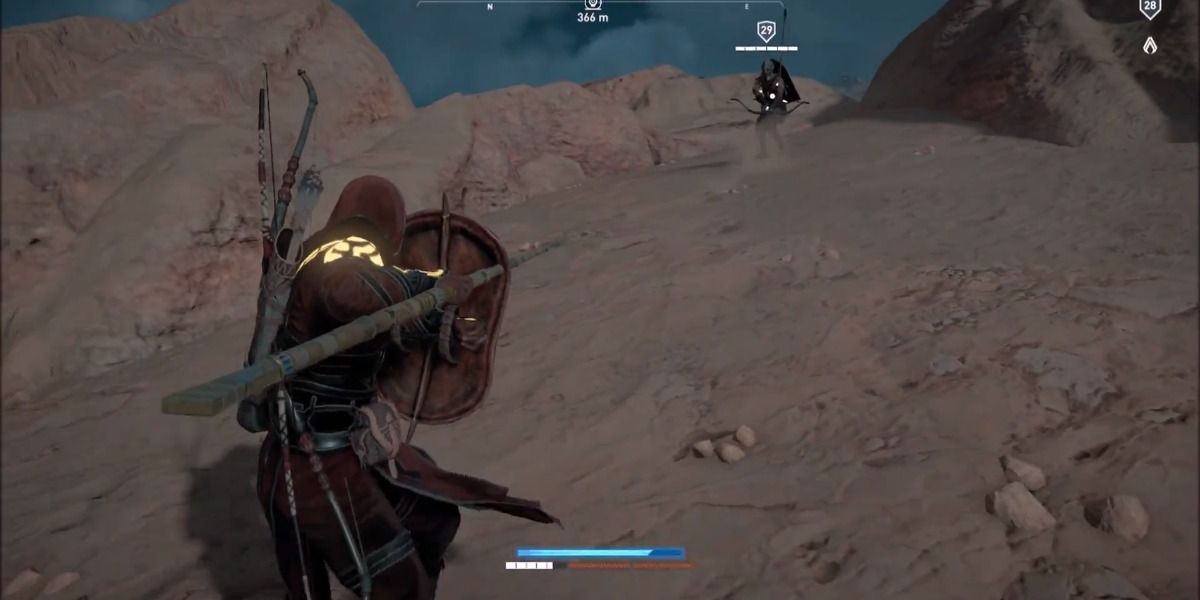 The critical hit damage is what makes this spear a coveted weapon among players, although it is a cursed weapon. It does deal a ton more damage, but it is best in the hands of pro players as it reduces your health to a mere third. If you want to give this weapon a try then you have to kill The Stranger Phylakes.
Stats And Perks
Max Quality: 124
Max Damage: 697
Critical Hit Damage III
Adrenaline On Kill I
Cursed
4

Tooth Of Sobek (Heavy Blade)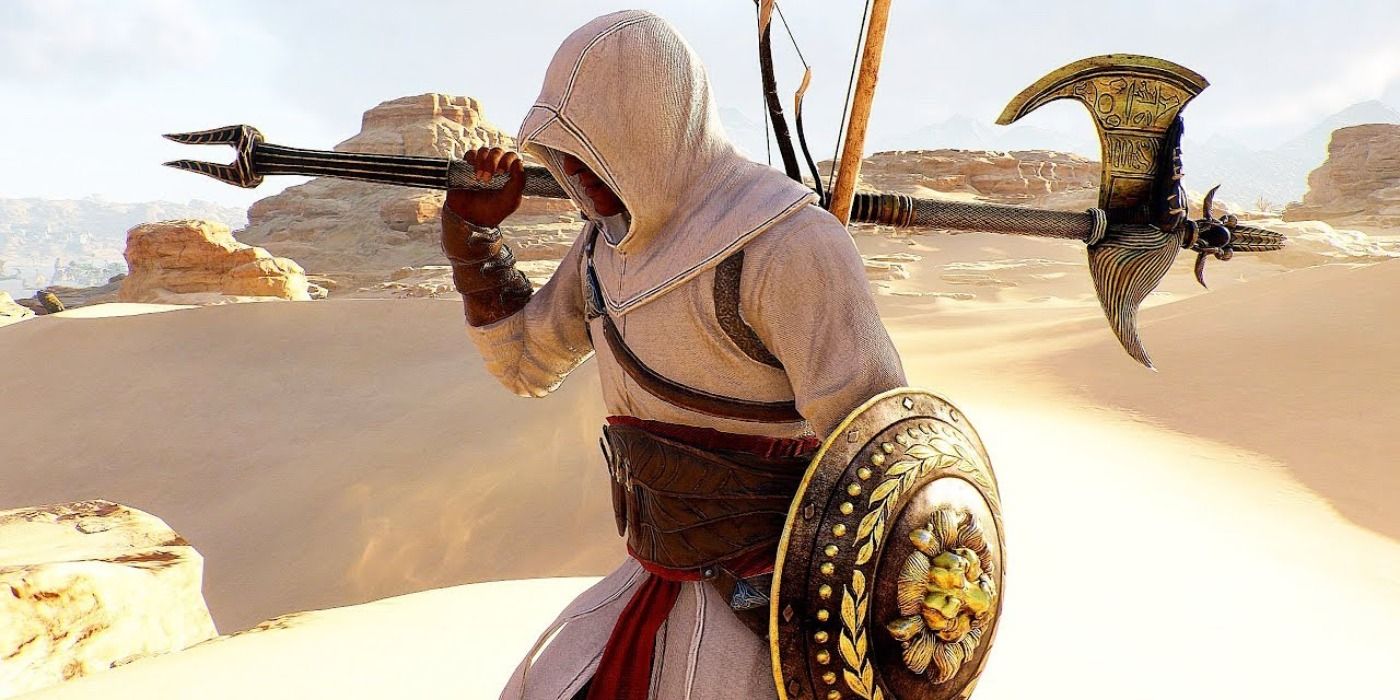 The Tooth Of Sobek might be a slower weapon, but its perks and damage make up for its lack of speed. They put a focus on adrenaline, but it also includes instant charging which helps in every situation. It is a part of The Hidden Ones expansion from Ubisoft and can be acquired upon completion of the Shadows of Scarab questline.
Stats And Perks
Quality (Max Unknown): 100
Damage (Max Unknown): 505
Adrenaline On Hurt III
Adrenaline II
Instant Charging
3

Staff Of Sehetep (Scepter)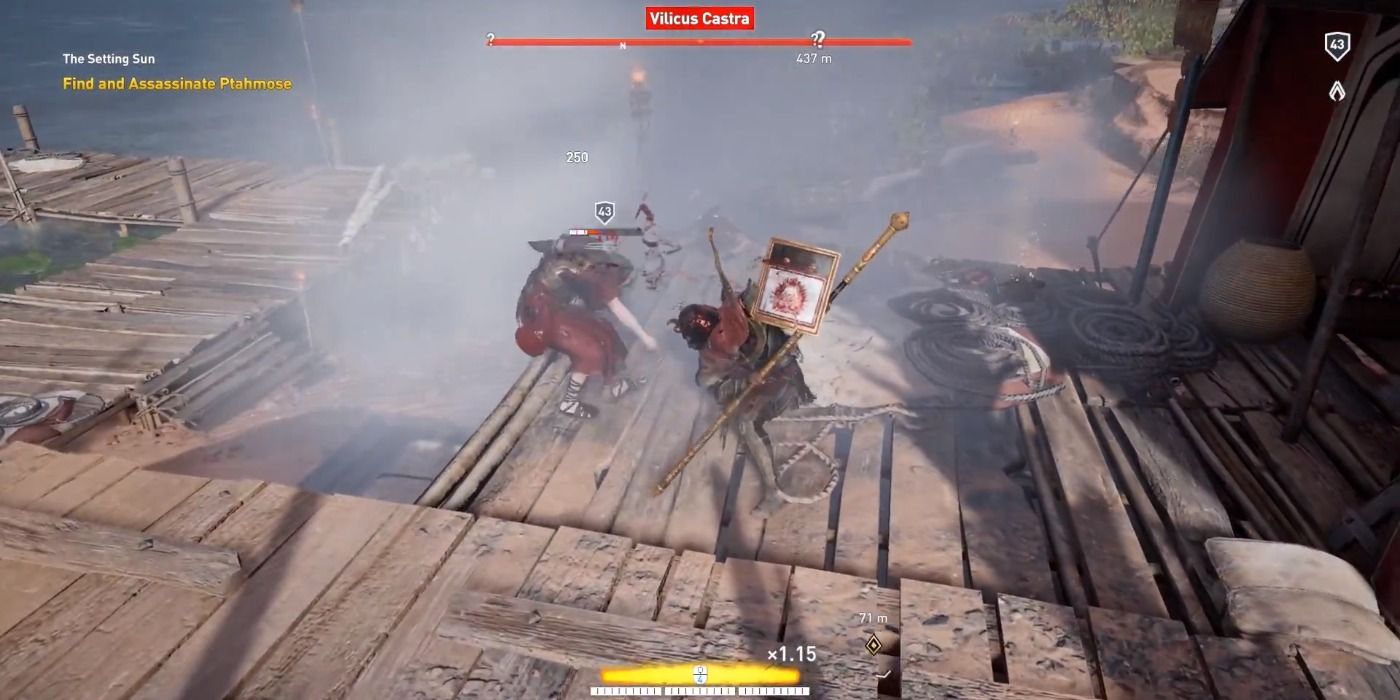 One tip is that you will have to head to Krokodilopolis in order to acquire this weapon as there is a quest there called Bad Faith that you have to complete. It is fast and puts a bit of distance between you and your opponent, not to mention it is another weapon that will grant you some health after a kill.
Stats And Perks
Max Quality: 119
Max Damage: 363
Combo Multiplier II
Bleeding On Hit I
Health On Kill
2

Compendium (Shield)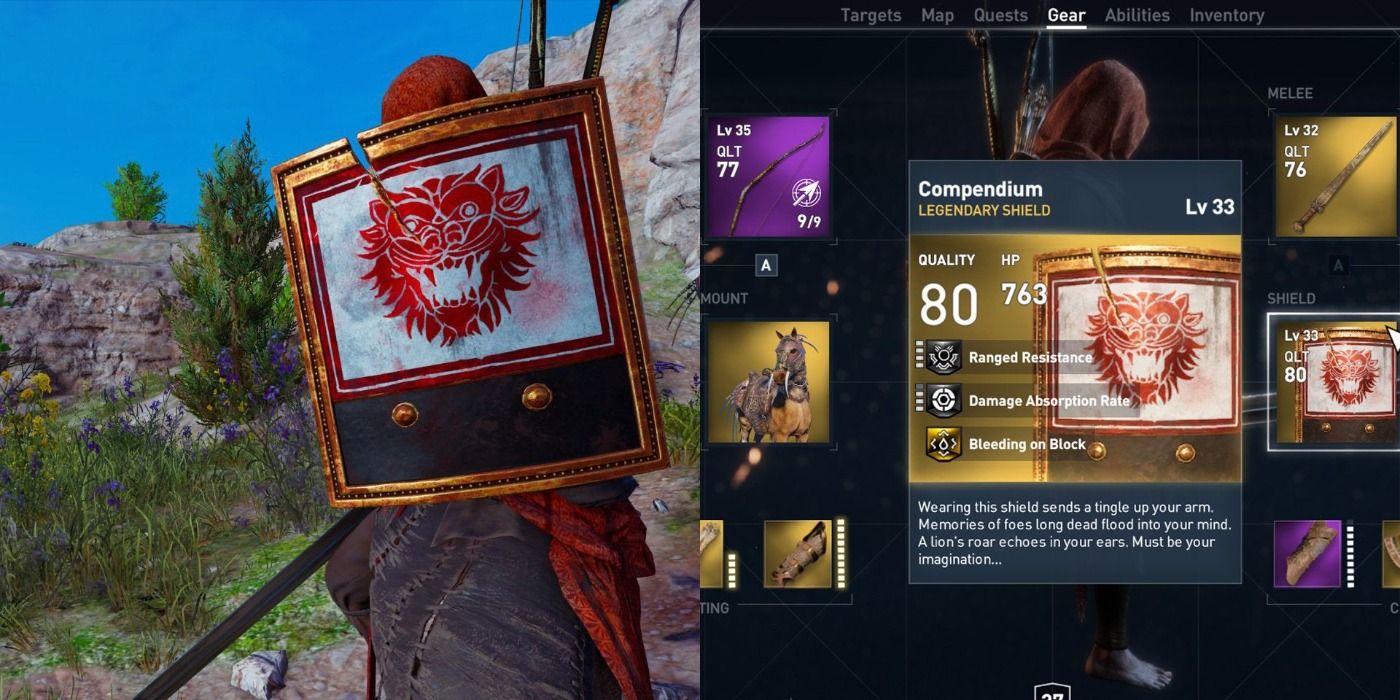 This shield not only looks amazing, but it's a great addition to any player's build. You can add this shield to your inventory by killing the general in a side quest called Playing With Fire, so make sure to equip your favorite armor for the challenge.
Stats And Perks
Max Quality: 124
Max HP: 1202
Ranged Resistance IV
Damage Absorption Value III
Bleeding On Block
1

Imitation Siwan Khopesh (Sickle Sword)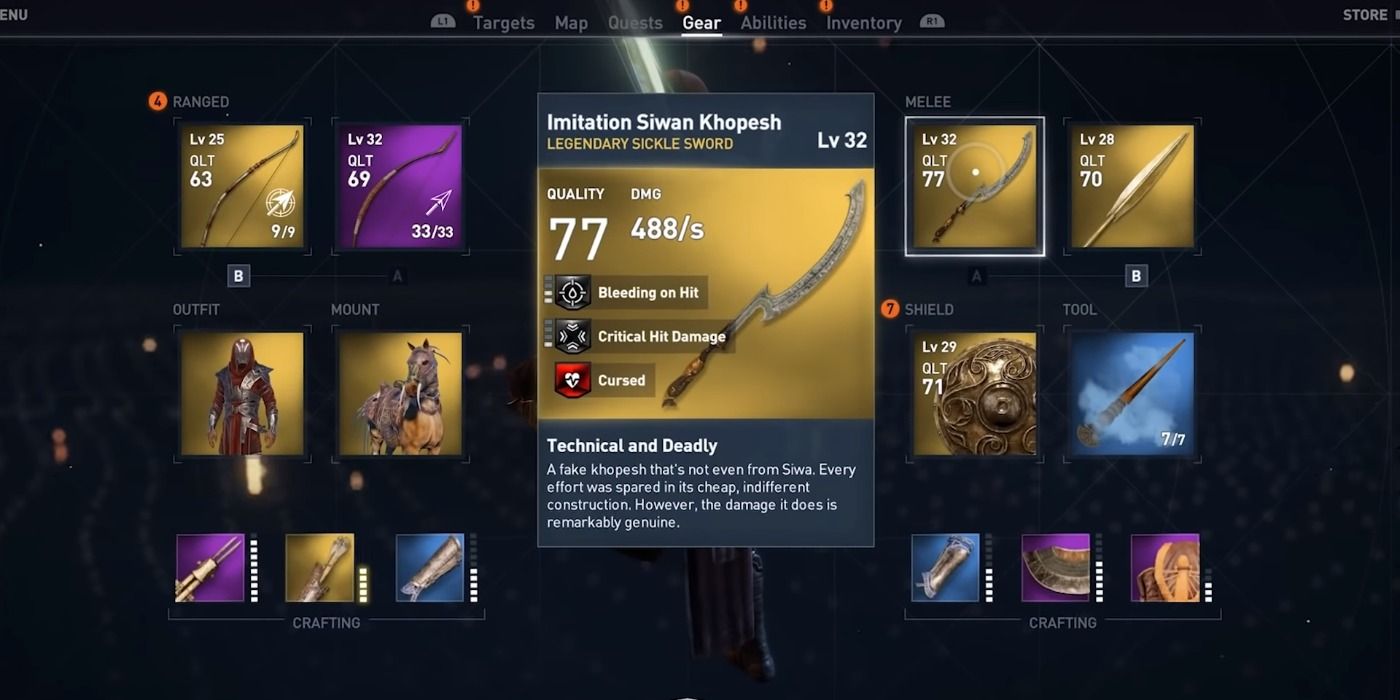 When you complete the side quest called Forging Siwa in Faiyum, one of the best areas, then you will be rewarded with this legendary sickle sword. It is a cursed weapon, but the fact that it causes bleeding on a hit make it a desirable addition that you won't want to go without.
Stats And Perks
Max Quality: 123
Max Damage: 824
Bleeding On Hit II
Critical Hit Damage I
Cursed
Next: 5 Fixes From Assassin's Creed Origins To Odyssey (& 5 We Hope To See In Valhalla)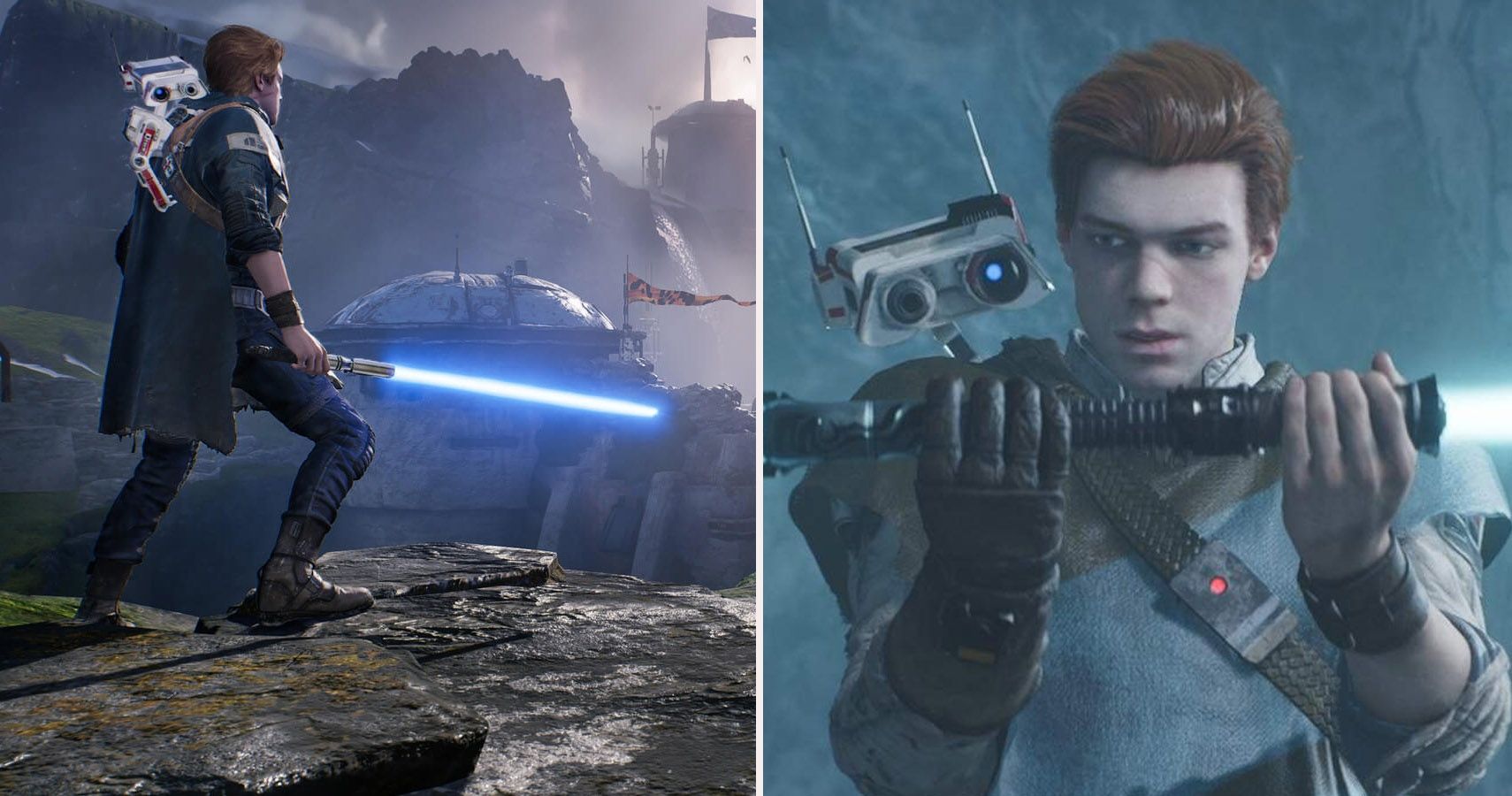 Lists
Guides
PC
Assassin's Creed Origins
Xbox One
ps4
Rebecca O'Neill is a reader and writer based in Ohio, near the heart of the CLE. She enjoys starting fires in her kitchen and collecting pins when she's not writing for Valnet, Inc, as an Organic List Writer. She writes for her blog, Creative Measures, and works towards the completion of her fantasy novel.
Source: Read Full Article