While Black Ops: Cold War and Warzone players are heading towards the new Season Two with plenty of added content and game modes, Activision have let fans know about file sizes for both games updates across all platforms. The company openly warned the owners of a standard PlayStation 4 with a 500GB hard drive that their console may not allow having the full versions of Modern Warfare: Warzone and Black Ops: Cold War with all modes and packs installed.
Season Two starts in Black Ops: Cold War and Warzone, bringing the whole new Zombies Outbreak mode and expanding the games' content even more. But all those goodies don't come without a price. Fans of the series are constantly complaining about shooter's file size, exceeding hundreds of GBs and not allowing for a solid game library to be available whenever they need. For the first time, Activision has addressed the issue, though it has not provided any solutions as CoD fans hoped they would.
Activision mentioned possible difficulties with installing updates for a PS4 in the official Call Of Duty blog. According to the company, now all standard PS4s with a 500 GB hard drive may not be enough for full versions of recent CoD games with all additional packages installed. As such, active Call of Duty players may need to remove some unused game content in order to successfully install recent patches for Black Ops: Cold War and Warzone. With Black Ops: Cold War, this can be done in the file management menu, and right in the main settings of the Modern Warfare and Warzone games.
But that's not all. The Season Two updates have a download size of approximately 10 to 26 GB for the full version of Black Ops Cold War and 16 to 21 GB for the free-to-play Warzone. As noted by Eurogamer, certain difficulties in installing updates for Black Ops: Cold War, Modern Warfare and Warzone can occur even on a new PS5 with its 825 SSD. For a recent 17 GB size patch for Modern Warfare, the players are prompted to have at least 107 GB of free space to successfully download and install the update. This means the players are forced to remove some of the games installed to just update their Call of Duty.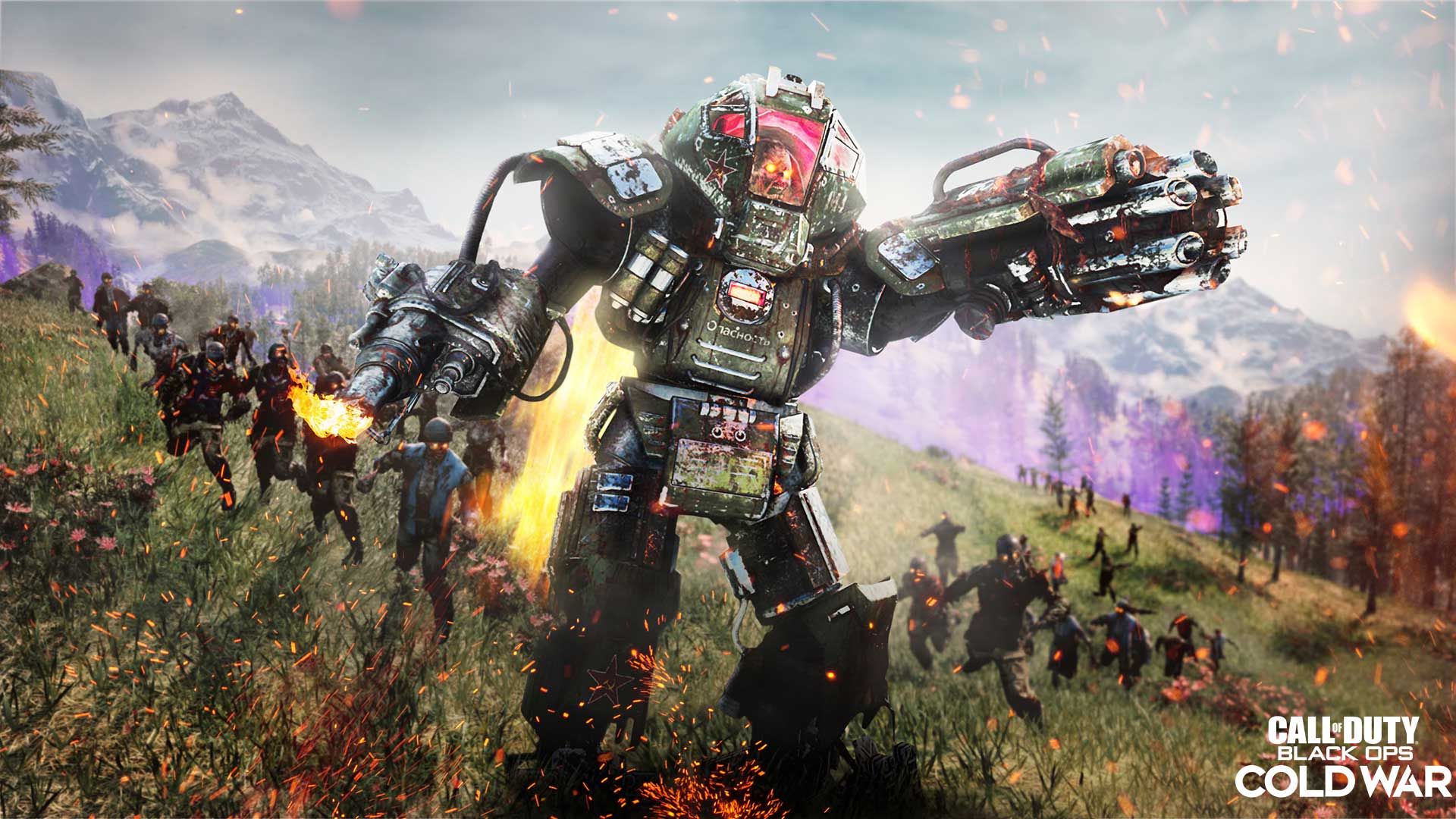 Activision pointed out the Warzone download is not necessary for the players only interested in Black Ops: Cold War, and vice versa. Additionally, players may choose only the specific data packs for the game modes they play – although some are necessary across the game – which can help limit the file size.
The developers recently announced that Call of Duty: Black Ops Cold War Outbreak is going free to play for the whole week, starting February 25th. Players on PC, Xbox One, Xbox Series X|S, PlayStation 4 and PlayStation 5 can join the fight, also receiving Double XP and Double Weapon XP throughout this weekend.
Source: Read Full Article