Leveling up in Fallout 76 is about to get a whole lot different as, with the next update set for February, when you reach level 25, going to your CAMP will allow for you to reset all of your SPECIAL points for free while also being able to create and manage Loadouts.
So, you can head back to your CAMP, swap out your build, try a different playstyle, and head back into the wasteland fresh and ready to take on super mutants with a new coat of paint, but that's not all.
Bethesda is also letting players have multiple CAMPs in this new update, so gone are the days of building up a base, deciding you want to move it, scrapping the lot, and finding a new spot.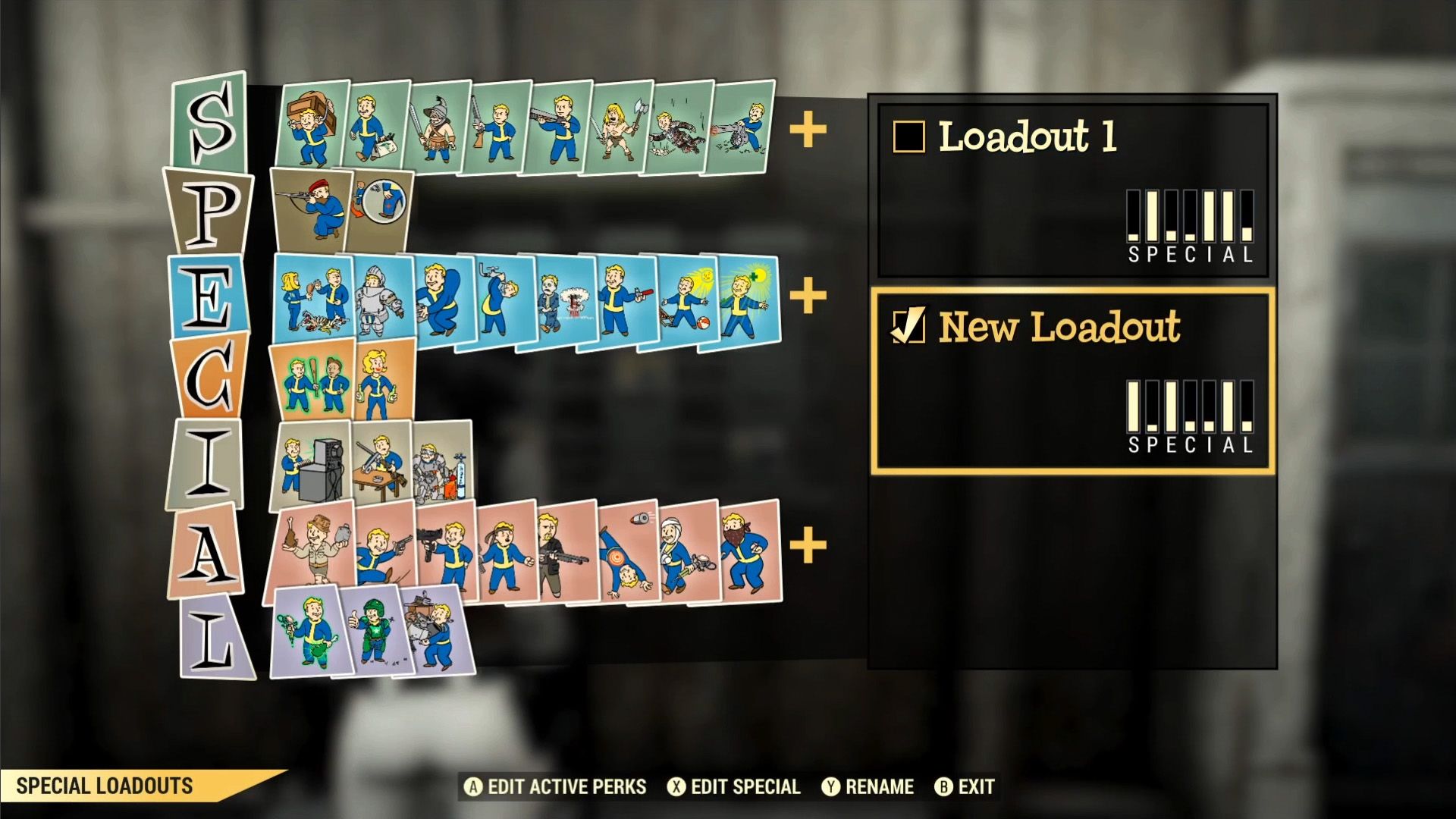 The blog post reads, "Your characters will be able to build multiple different CAMPS, each with its own location, build budget, custom name, and even unique map icon. While you will only be able to have one active CAMP at a time, you can easily switch among them using a new CAMP Builds widget or your CAMP icons on the map."
Vending machines will share a pool of items across every CAMP to top this off and display cases will be separate from one another, allowing for different bases to show different collections.
When is all of this due? Bethesda is aiming for it to launch on the public test server (PTS) next Friday, February 5. There are some smaller details to boot, like improved aim assist, batch crafting, melee attack improvements, and, starting this weekend, a Scrip Surplus event which doubles all Legendary Scrip available from the Exchange Machines.
February is looking to be a big month for games, with a new Call of Duty: Black Ops Cold War Zombies map, a Resident Evil and Division 2 crossover along with its own next-gen upgrade, as well as the launch of Super Mario 3D World + Bowser's Fury. Players will have fun juggling that collection.
Source: Read Full Article