We were already excited when we found out recently that Castlevania was going to be getting a spinoff Netflix series. Season 4 will not be the end of Castlevania, as the new spinoff series will star Richter Belmont, the son of Sypha and Trevor Belmont, and it will be set during the French Revolution.
However, it seems that the new spinoff series isn't the only thing for us to get excited about. TechRaptor just found that this collection exists due to the fact that it was given an Australian classification of "M" just today.
Despite the fact that official details have not been released, it's probably safe to speculate that, given the name, this collection will include Castlevania games from the Gameboy Advance. If you're a Castlevania fan – or if you've been thinking about possibly jumping into the series – it seems like there might be a great opportunity to get into the games in the near future.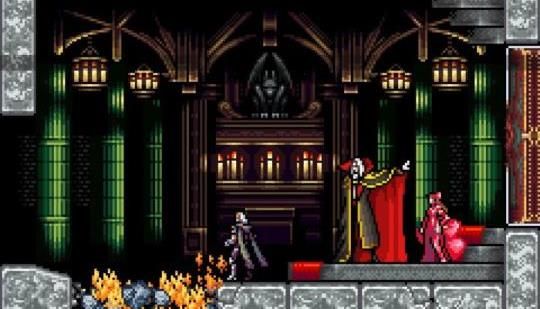 The Castlevania Gameboy Advance games originally included Aria of Sorrow, Circle of the Moon, and Harmony of Dissonance. The use of the word "collection" to describe whatever is going to be released suggests that the three of these games will all be included, though that has not been confirmed.
On the page for the rating, it's also stated that this collection will be multi-platform, so we can expect to see the games show up on several platforms.
Source: Read Full Article