Fortnite is no stranger to crossovers with all sorts of media. It seems like every major blockbuster has a stop on its junket tour for Fortnite, while several celebrities have their likeness in the game too. The most recent crossover though is a little different. Music festival Coachella is collaborating with Fortnite through skins and the in-game radio, marking another step in both Fortnite and Coachella's prominence in our popular zeitgeist.
Coachella is a cultural event, one that has exploded in the Instagram age, as famous for backstage parties with Bella Thorne and Vanessa Hudgens' flower crown selfies as it is for its line-up, which this year includes the considerable talents of Harry Styles, Billie Eilish, The Weeknd, Swedish House Mafia, Phoebe Bridgers, and Run the Jewels.
The festival began on Friday 15 and will run until Sunday 24, but even if you can't be there in person, you can now get a slice of the experience in Fortnite.
"We're music fans but we recognize that gaming is the biggest entertainment medium in the world," Sam Schoonover, innovation lead at Coachella tells me as the iconic music festival joins Fortnite. "So we wanted to find a partner that could help us reimagine the fashion of Coachella and give musicians from the festival more exposure online."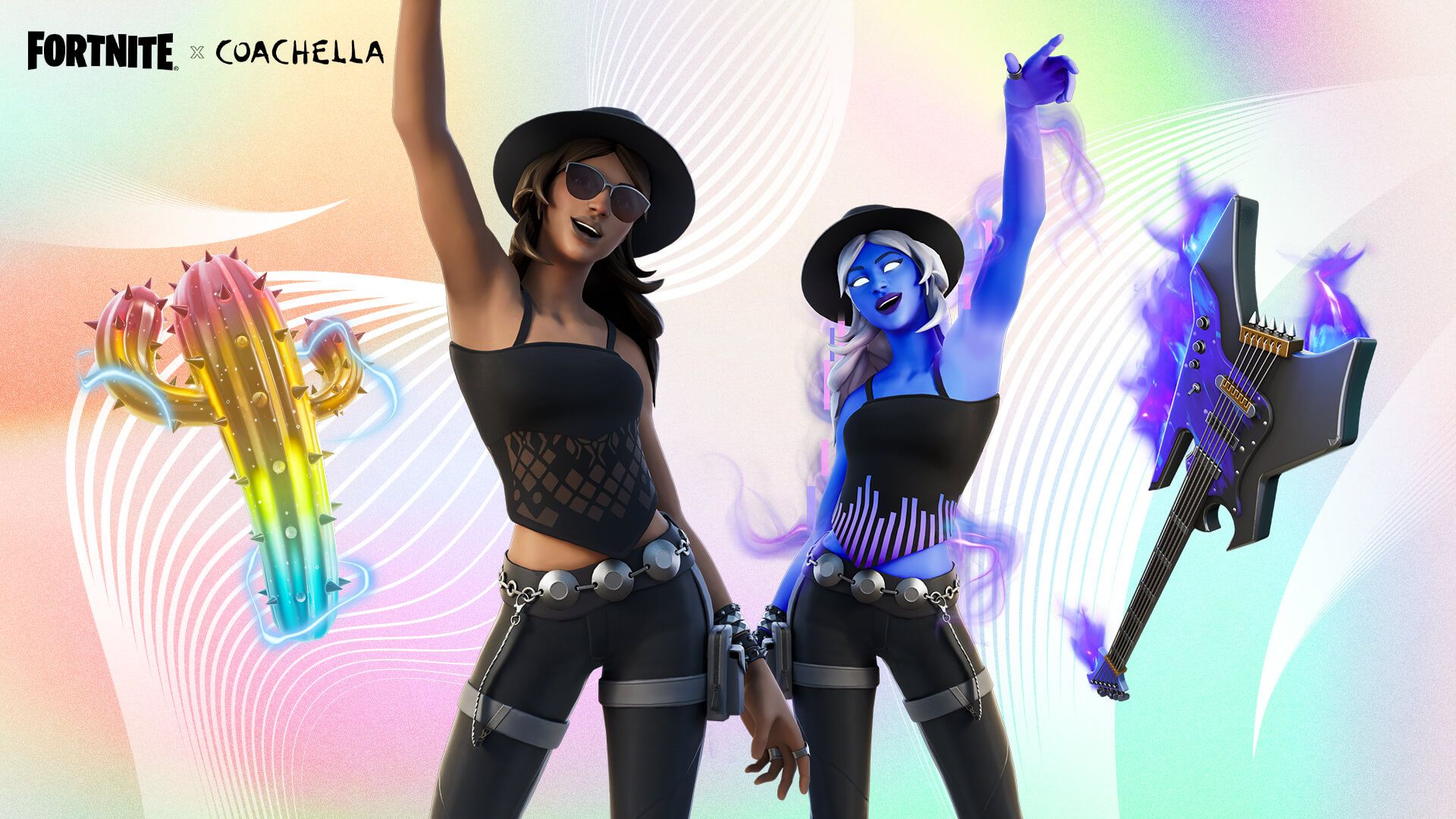 Of course, crossing over with Fortnite is not as simple for a music festival as it is for a movie. If you want Dune in Fortnite, you just make a Paul skin and away you go. Schoonover says "IP creation is becoming more of a priority," for Coachella, and Fortnite is a key part of giving the festival recognisable iconography.
As well as huge experience in successful crossovers, Fortnite has been making waves in live music recently, hosting major in-game concerts for Ariana Grande and Travis Scott. Schoonover tells me that was a key part of the decision to team up with the battle royale. "We definitely respect the innovation that Fortnite has brought to the virtual concert space," he says. "Whether you're at the festival, or tuning into Icon Radio in your Coachella Outfit, it's all good vibes and great music regardless of where you are."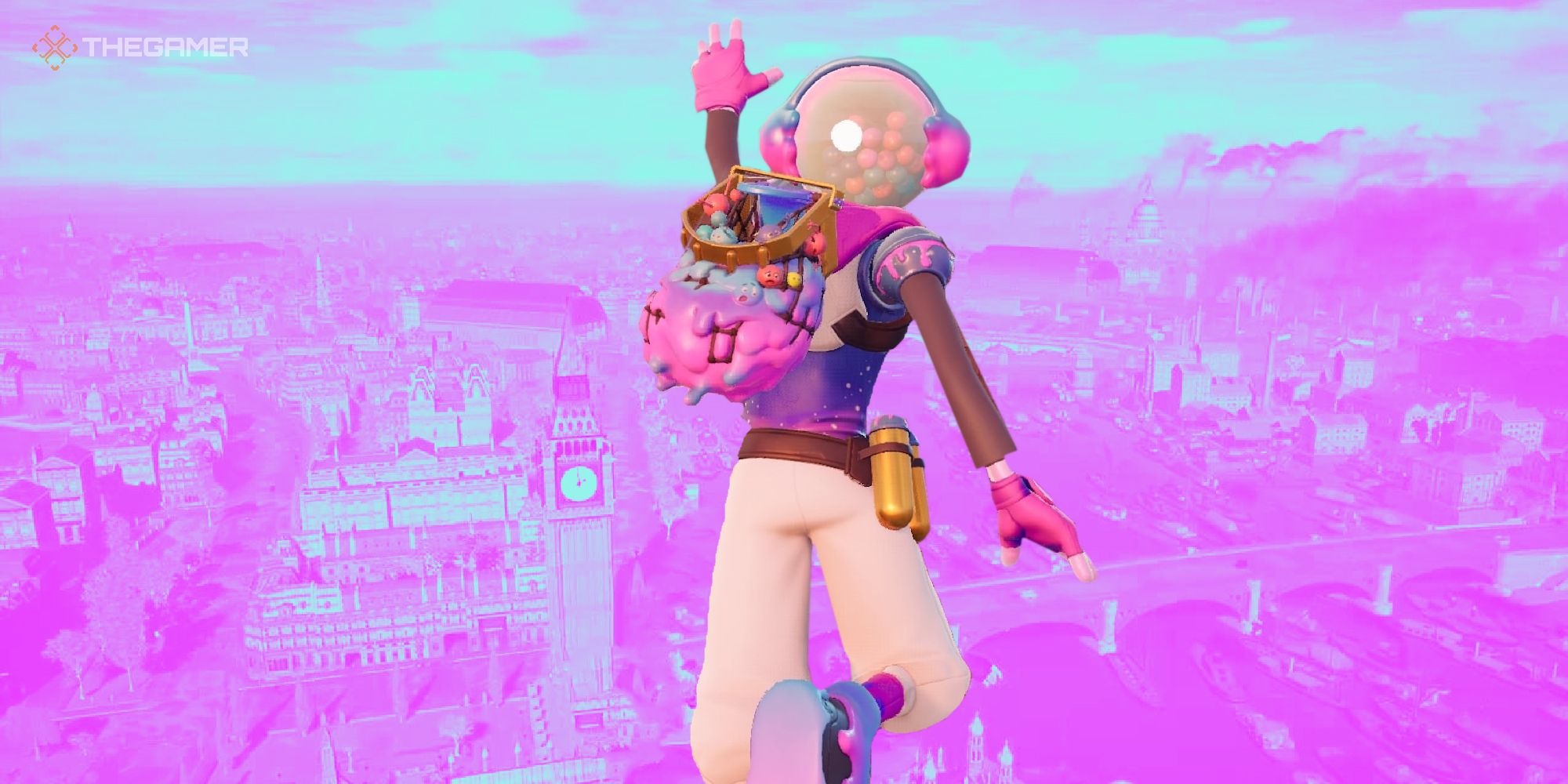 As music and tech continues to combine, either through Fortnite, hologram performances, or AR/VR tours, Schoonover says Coachella (and live music in general) should be looking to offer something new. "Instead of trying to recreate a live concert, these technologies should give players a radically different experience that could never exist IRL. That's one way the live music business can really scale." He adds that Coachella is "absolutely" looking to VR in the future, much like (another Coachella performer this year) Megan Thee Stallion's upcoming VR tour – the first of its kind.
As for what that means for Coachella's future in tech, the jury's still out. This year, the Coachellaverse will allow fans in five cities around the world to participate in the festival from afar, but Schoonover would not be drawn on whether this will expand in future years. I also asked if the partnership with Fortnite was part of a metaverse move, and since most metaverse discussion is laden with buzzwords, also asked him to try to pin down what the metaverse means to Coachella. I'll let you judge the answer for yourselves.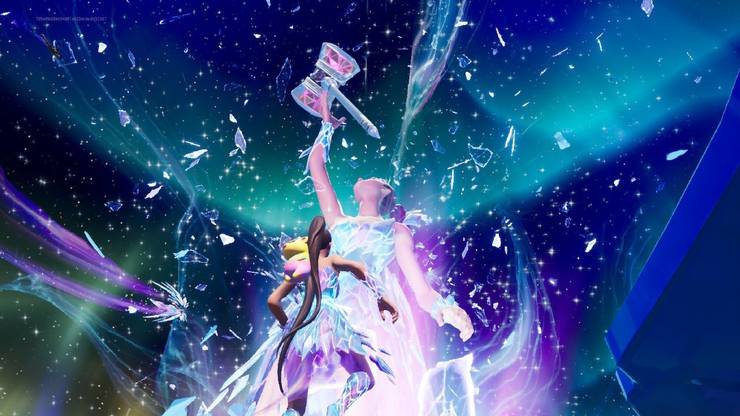 "We believe there are some key verticals of the metaverse and live events like Coachella are uniquely positioned to drive innovation in each of these areas," he says. "This includes shared physical and digital experiences, interactive storytelling via 3D content, digital property rights, and tools that empower artists and creators to earn and express. We're exploring how we can engage fans and artists in each of these verticals."
Source: Read Full Article