The Cuphead show is out now, so reviews are pouring in. As of writing, it has 12 critic ratings and nine user ratings, with critics landing on a 58 percent approval score, making the series Rotten.
"An ambitiously gorgeous yet empty distraction that's more family-friendly than its source material," wrote Meagan Navarro for Bloody Disgusting (as seen on Rotten Tomatoes). "While the series certainly boasts a unique flavour, it also feels restricted by its trappings," Chuck Bowen said in his review for Slant Magazine. "The series is seemingly content to just be the kind of show where something qualifies as a joke if it's said loudly enough," added Kambole Campbell for Polygon.
User ratings have been a bit more favourable so far with a total of 89 percent, although that's only with nine. That could see a drop as it was at 100 percent only one hour ago. Critics and audiences mostly praise the shows visuals and how it manages to encapsulate the games' classic Disney-like aesthetic, although the story and writing are where it's said to fall short.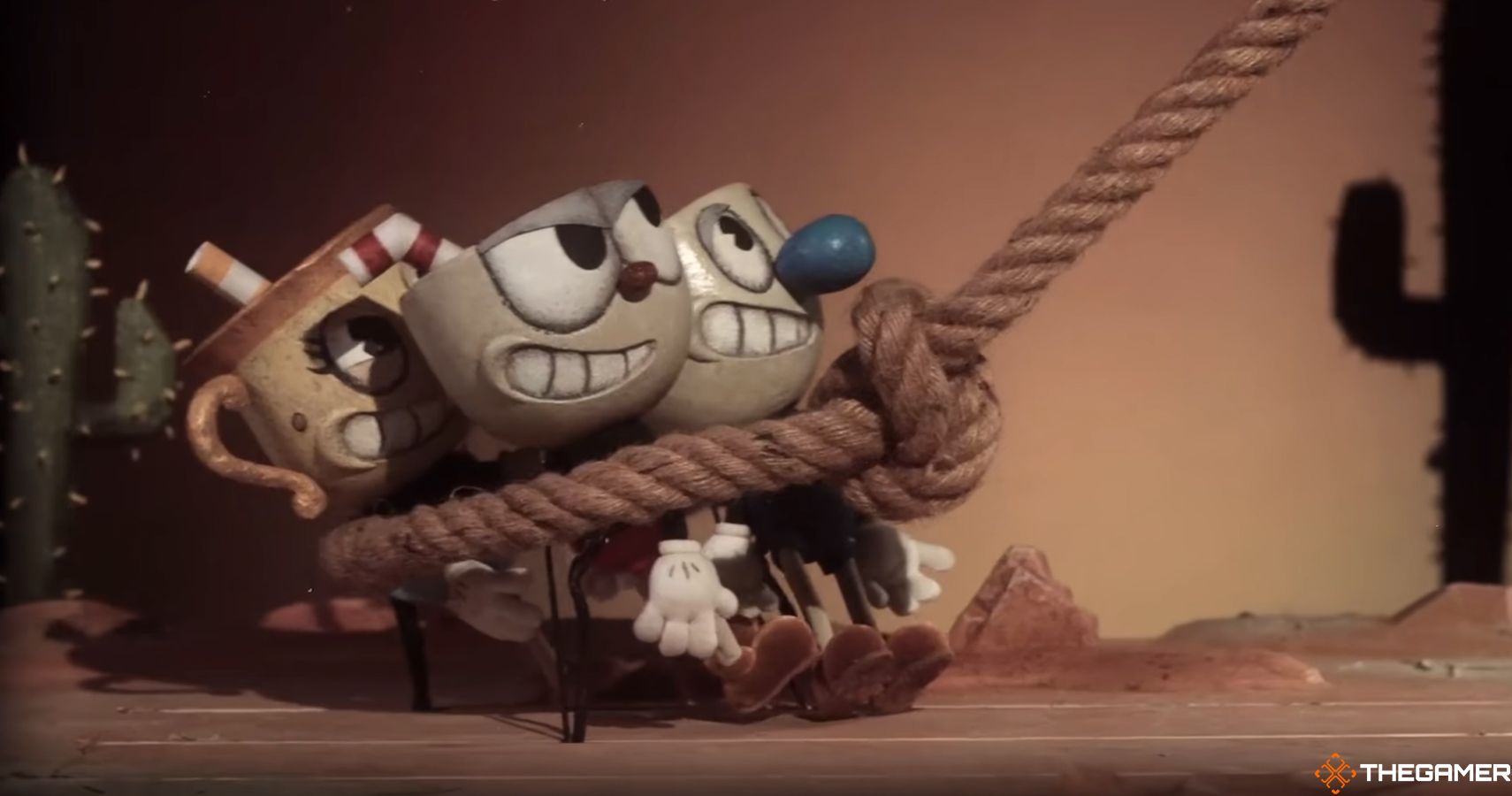 Cuphead stars Tru Valentino, Frank Todaro, Joe Hanna, Luke Millington-Drake, Grey Griffin, and Wayne Brady. It was created by Chad Moldenhauer and Jared Moldenhauer. It follows Cuphead and his brother Mugman as they try to find an adventure in their home of the Inkwell Isles. As in the game, they find their adventure, only it turns out to be a conveyer belt of tough fights won through finger-snapping and well-timed jumps.
While it has a Rotten score from critics, things are more favourable over on IMDb. There, it has an average of nine out of ten, an incredibly high score. Although that is again with very few ratings – it only has nine user reviews and eight critic reviews.
Video game adaptations are a tough nut to crack, but people have been trying for decades. Recently, we saw the panned Resident Evil adaptation at 29 percent, the lukewarm reception to Mortal Kombat, a disappointing score for Uncharted at 39 percent, and a smash hit with Arcane: League of Legends at 100 percent. They can't all be winners, eh?
Source: Read Full Article