Dinkum is Animal Crossing, set in the outback of Australia. The characters talk in that same wibble-wobble voice, but these aren't leopards and chickens and owls – they're real people, people called names like 'John.' The story is also pretty much the same: you've left South City, a grim place of long hours and grey streets. You're retreating to an island with a strange old lady called Fletch who has dreams of turning the area into some sort of paradise city where the grass is orange and the bugs are bitty.
This is a slow living game. An Animal Crossing and Stardew Valley bonanza. Except the aesthetic is different – rather than that sort of cutesy warm glow that makes you think you're living in a perpetual Animal Crossing autumn or the long hazy summer days of Stardew Valley, Dinkum is bright, hot, and full of intense colours. There are also crocodiles. And they hate you.
You're tasked with building up a small bustling village on the island. Chop trees, hunt bugs, cook food, dig up treasure—we've all been here before. Why is it, then, that Dinkum has received close to 4,000 Overwhelmingly Positive reviews on Steam? Haven't we all played this game before? The truth of it is that the solo developer behind Dinkum, James Bendon, has absolutely smashed it. This game seems to wrestle slow living out of the hands of Stardew and Crossing and beat them both over the head with it.
Dinkum is in its very early infancy according to the developer and its promised roadmap. If that's the case, then this has the potential to be one of the most fully-realised games of its genre. There is already so much dangled over your head as a player, like teasing a dingo with a Dairylea, that it can feel a bit overwhelming. Excavating, building, quests, tasks, and vehicles that will eventually let you cross the sea. There are relationships and town events. Holidays and seasons. If you love this type of game, Dinkum has everything you need for an enjoyable 100 hours, and it's just entered early access.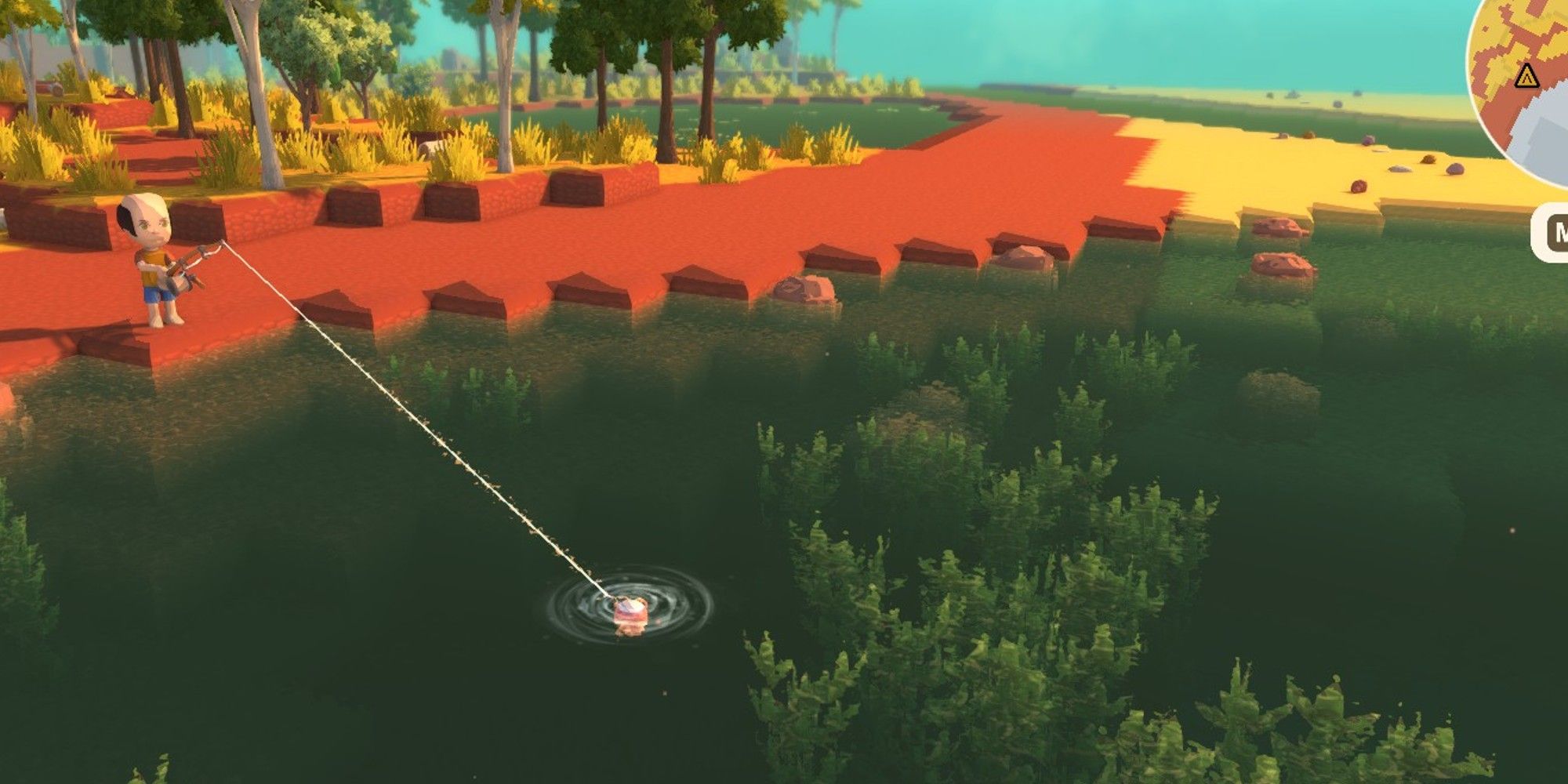 While the success of Dinkum is clearly because it's an excellent game, there is also a bigger picture here, something I've noticed over the past few months of picking up new indie games. It's been a massive year for slow living. Stray, Powerwash Simulator, Dorfromantik, The Looker, Raft, Planet Crafter, and Raft are all games that I'd consider 'pretty laid back.' All of those games are included in the Steam's top 10 rated games of the year. Only God of War sits up there as a heavy-hitting triple-A action rollercoaster, and that's God of War, arguably one of the best games released in the last generation.
Stray lets you play as a cat in a gorgeously realised cyberpunk world, Dorfromantik is a soothing puzzle game, Raft is about sailing the oceans and collecting materials, and Powerwash Simulator is about, well, cleaning things, but by the way everyone goes on about it at work I know it's one I'm going to have to play before the end of the year. Dinkum has already caught my attention, and it'll be one I'll be plodding away at for months to come. These are all slow games with quite simple premises. Smacking a shark in Raft is about as intense as it gets.
What's the reason for all these slow games? A burnout on high-octane games? A propensity for indie developers to create smaller, more succinct games that rely on their atmosphere and narrative rather than big action scenes? A general swing in the content and audiences within gaming as an industry? These are all interesting questions.
I knew after the poor reaction to this year's Summer Game Fest (space game after space game after space game) as well as generally watered-down release schedule because of the ongoing impact of the pandemic, that 2022 was going to be a quiet one for games. I just couldn't have predicted that the majority of games would be quiet themselves, and for them to be so brilliant in their largely understated ways.
Source: Read Full Article