Dream Daddy was a simple dating sim/visual novel, created by the GameGrumps. It's a rather LGBT+ friendly game, where players can create their own fictional dad-sona, and go on to romance any of the seven dads of Maple Bay's cul-de-sac.
One such of these bachelor Daddies is Craig Cahn. He has some history with the player's character, being a former college roommate. Now though, he's transformed his life from the wild college partier to the uber-fitness-focused father of three. And for those interested in wooing this sporty daddy, here's a small guide to help along the way.
Like and Dislikes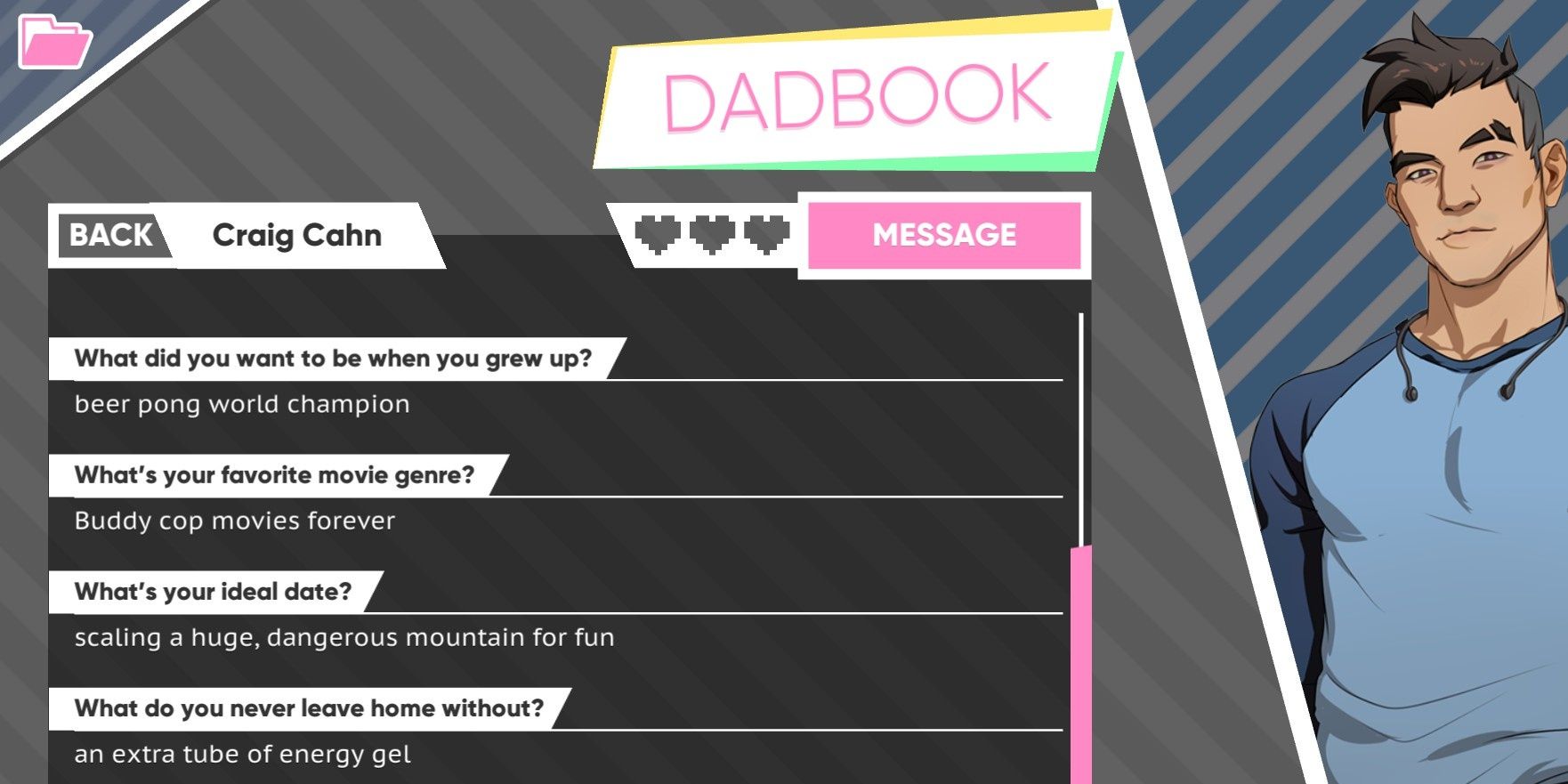 From the very first moments players run into Craig, his sportiness will be shining through — they'll find him mid-jog with his youngest child strapped securely to his chest. And indeed, he does seem to be a major gym junkie, liking to coach softball, disliking improper exercising, and more.
But behind that athletic exterior is the hints of a great father. Indeed, a glimpse at his DadBook profile also reveals his deep connection to his children and his value of a good friend. Fortunately for him, players can step up to fill that friend role and perhaps become even more.
Optional Fitness Fun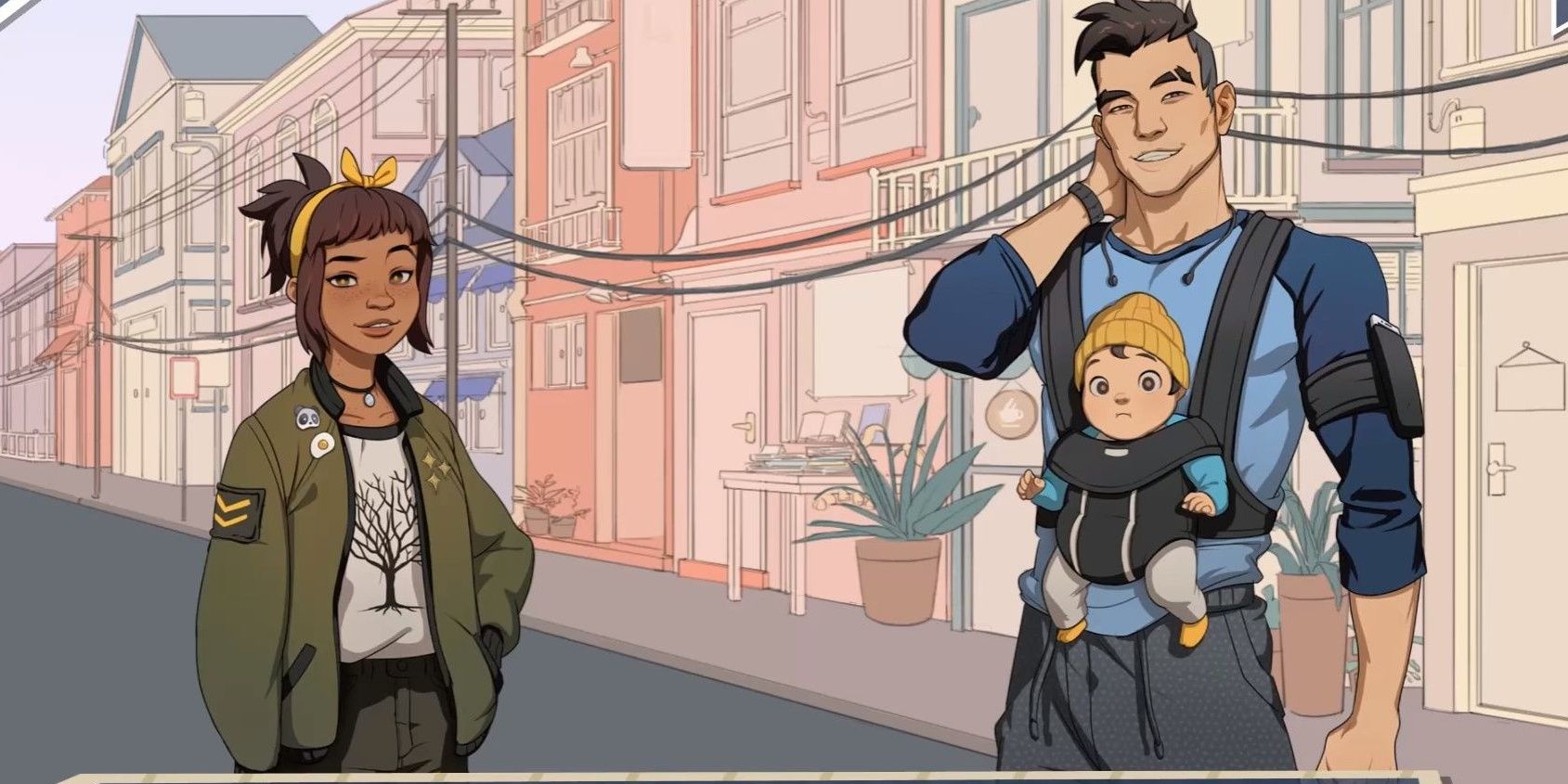 Being a fitness fanatic and the player's oldest friend, Craig will want to catch up with gamers' dad-sonas. The perfect place to do this is in the game's introductory prologue, right before daughter Amanda has her sleepover. Choosing to go to bed rather than watch "the Game" will lead to Craig contacting players, spurring them to get out, get buff, and get to catch up with each other.
The next scene will be at a gymnasium, and however players have designed their Daddy, they'll be at a disadvantage, compared to Craig. And acknowledging that gap in skill, with a good helping of lighthearted joking, will certainly woo him over. And having a willingness to improve and learn more won't hurt either.
Date One: Play Ball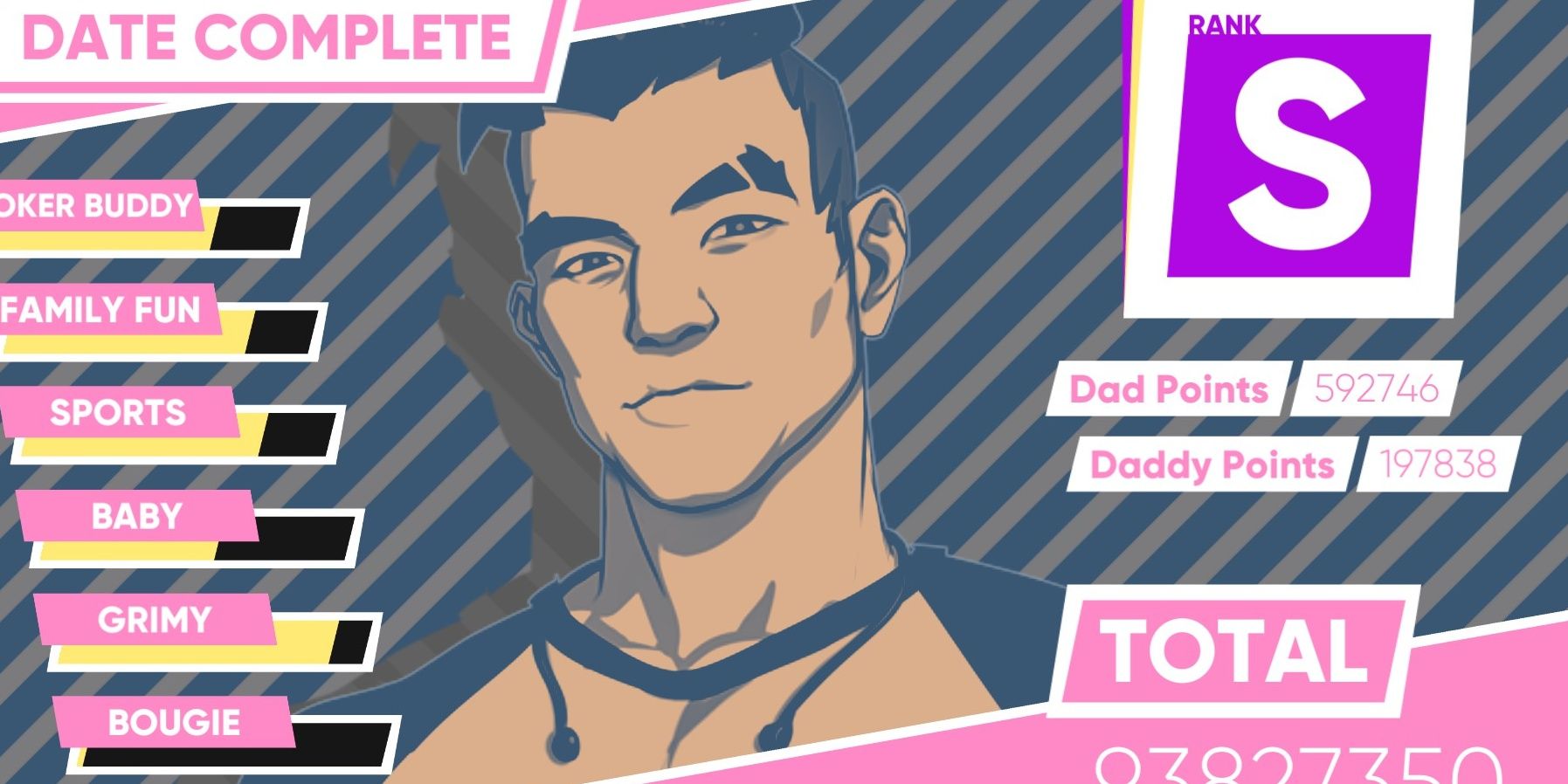 The first, official date with Craig will be a bit unique in terms of setting. That coaching softball his Dadbook mentions? That'll be the setting of date number one. Between letting him lead his little leaguers to victory, asking him about his kids, softball, and business will earn brownie points with him.
But as the game winds down, his thoughts will turn to his romantic prospects, and the insecurities wrought over his failed first marriage. Responding with genuine kindness and reassurance will further let those feelings bloom, and players will be one step closer from the bro-friendzone, to boyfriend.
Date Two: An Outdoors Outing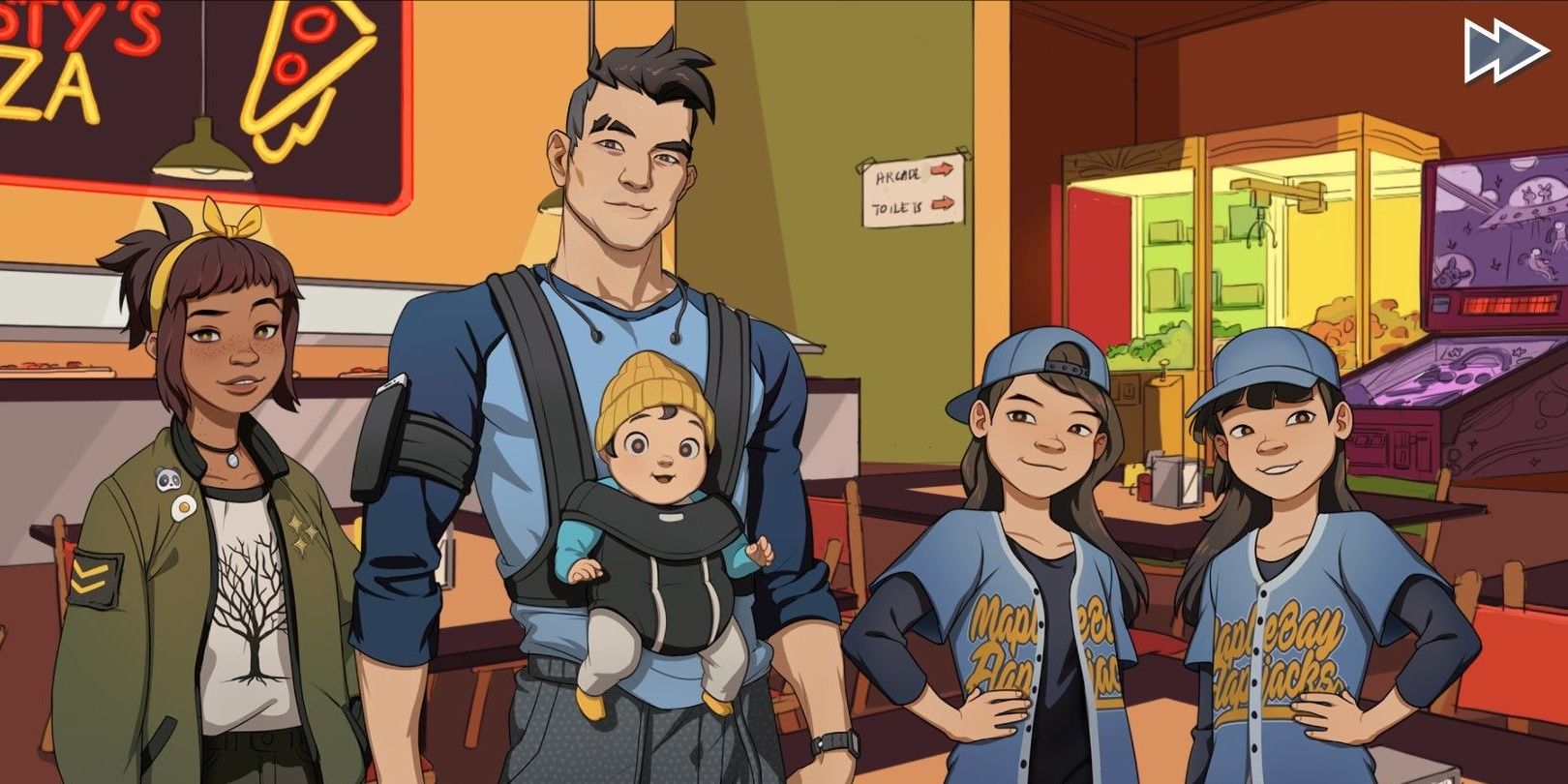 The second date with Craig is one of the longest. For this outing, he'll bring his kids along for the ride, which will lead to a bunch of shenanigans about finding lost toys and saving the day. A typical date, indeed! And fortunately, it can be divided down into three, bite-sized parts.
The first part of the date takes place at a playground. With the beloved capybara toy lost, it'll be up to players to play as detectives in rescue and recovery. The best way to woo Craig is to be as thorough as possible in the investigation, so be sure to ask as many questions to both witnesses and suspects alike. But there's also a distraught child to bear in mind, and taking care of this poor victim will also win Craig's heart.
Date Two Continued…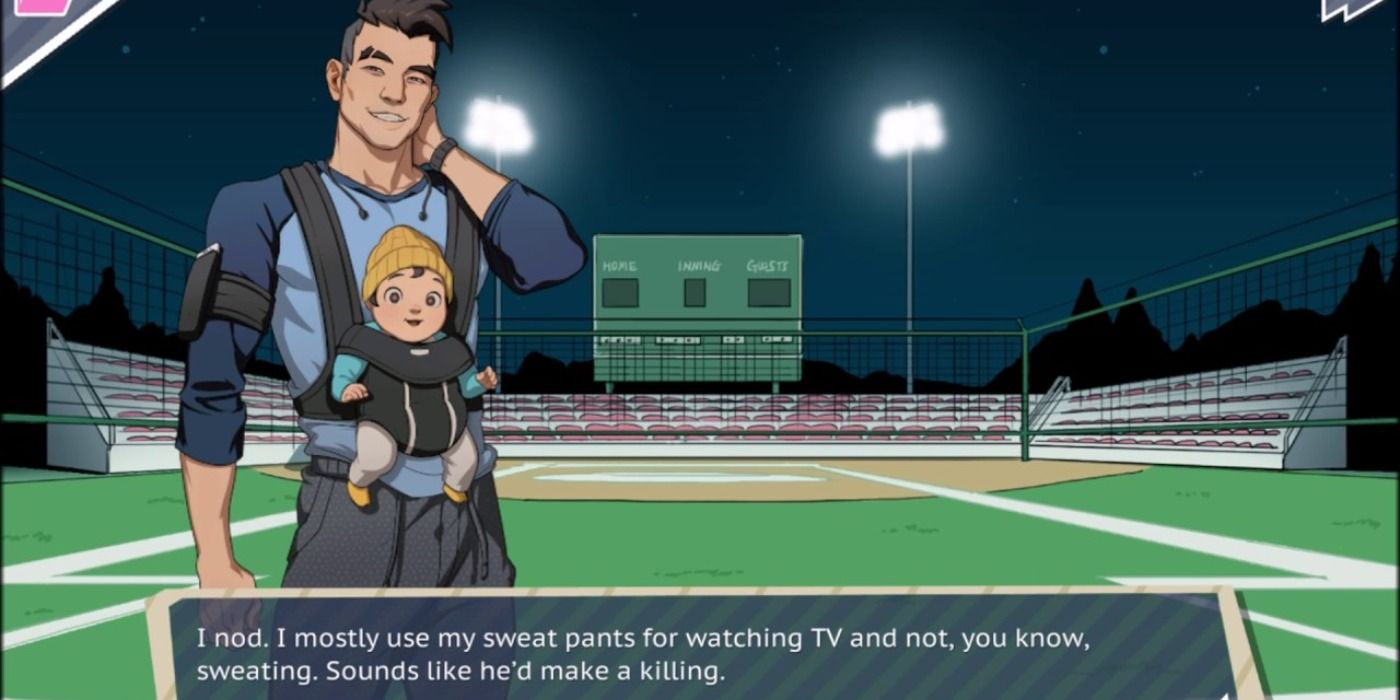 The second part of the date-turned-investigation will take place in a field. As the search for the lost plush continues, it'll move on from the usual investigation, and more into exploration. Given that Craig is the sporty romance, choosing to explore areas that'll exert more effort will be appreciated. This time around, though, there will also be some youthful suspects abound, so it'll be interrogation time. And for kids, Craig much prefers the "Good Cop" trope.
The third and last part of this date will take place in the woods. One last suspect will appear — older this time — and, after all this searching, Craig will be okay if players choose to go Bad Cop this time around. Keep being thorough in exploring and searching, and players will achieve find the long-lost toy, and Craig's affection, to boot. After all that hassle, though, it'll be time for a good meal to replenish energy. And for all that hard work, Craig won't mind if players splurge, and treat themselves to a less-than-healthy brunch.
Date Three: Wet and Wild
Craig's third and final date is yet another sporty, outdoor adventure. But this one is far more laid back, with no lost toys or softball matches to attend to. This time around, it's a simple watery date, full of swimming, sun, and fun.
To woo Craig during this date, it's best to select the most open and boldest option for flirtations, be it from checking out his butt to showering him with compliments, and more. Likewise, it's also best to turn up all sporty answers to an eleven and make choices that go for the most activity… Albeit, within limits of the player's safety, of course.
Craig's Secret Achievement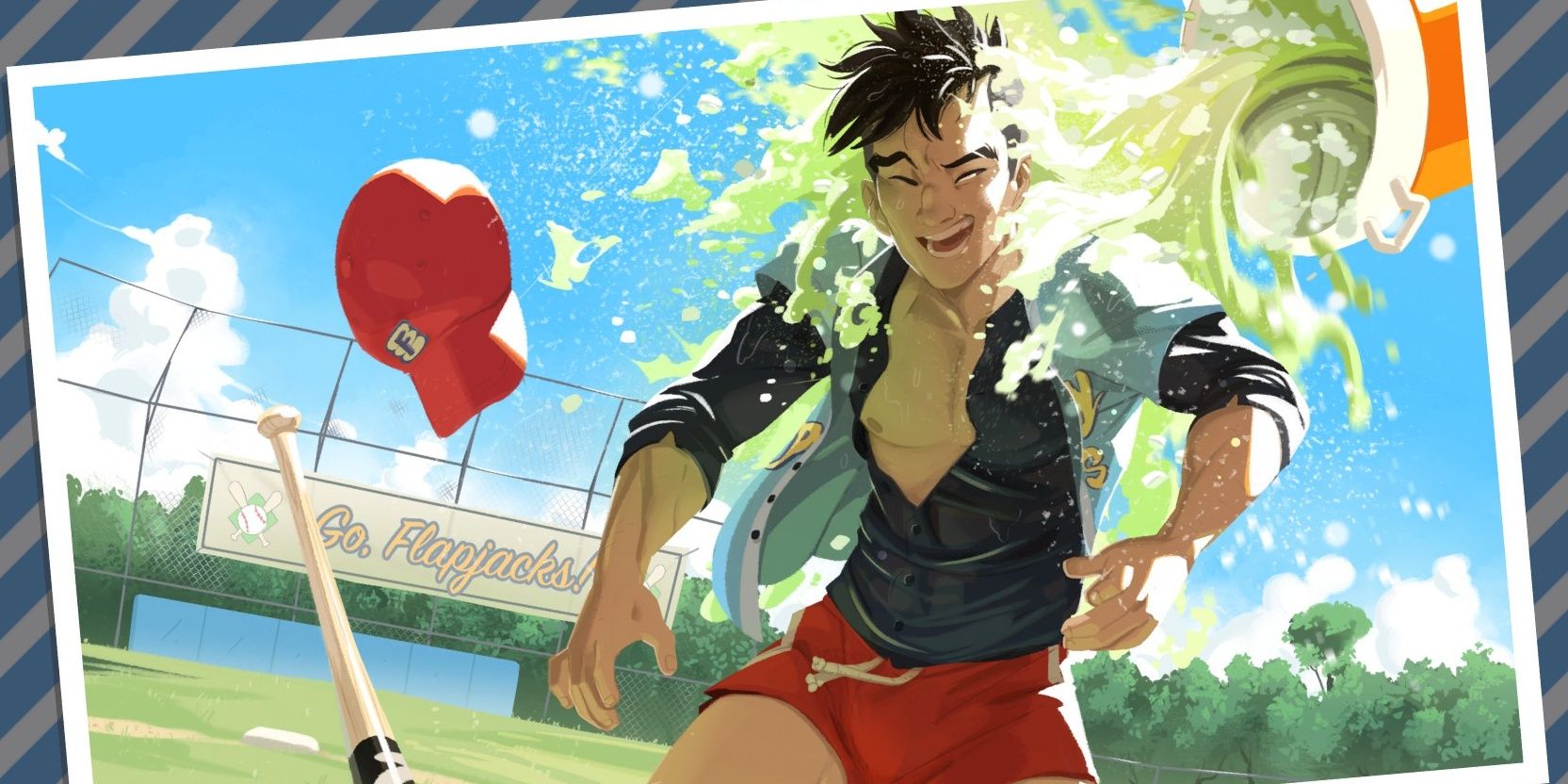 There is the option for a special, secret sub-route and achievement during Craig's dates. It specifically happens during the third one, if and when players get to the waterfall scene. And it's this very scene that gives reason towards having some caution with sportiness, even when going all out.
If players keep pushing themselves repeatedly to jump from said waterfall, they'll unlock a small scene and ending where they die from the jump. It will unlock the achievement "Cannonball," and it's a surprisingly morbid scene and trophy, for a rather lighthearted game and character route. Worry not though, as after the scene ends and the trophy is earned, the game will put players back to just before the grim path, and they can continue on the date as normal (though players won't be able to play through it again).
Still, whether the secret is pursued or not, Craig's final date will come to a close. And, done successfully, gamers will have finally turned their bromance with Craig into a romance. Now, they can be the best of bro-ski boyfriends with a sexy pin-up of this athletic Daddy to boot.
Next: Dream Daddy: The 6 Worst Endings (& The 2 Best)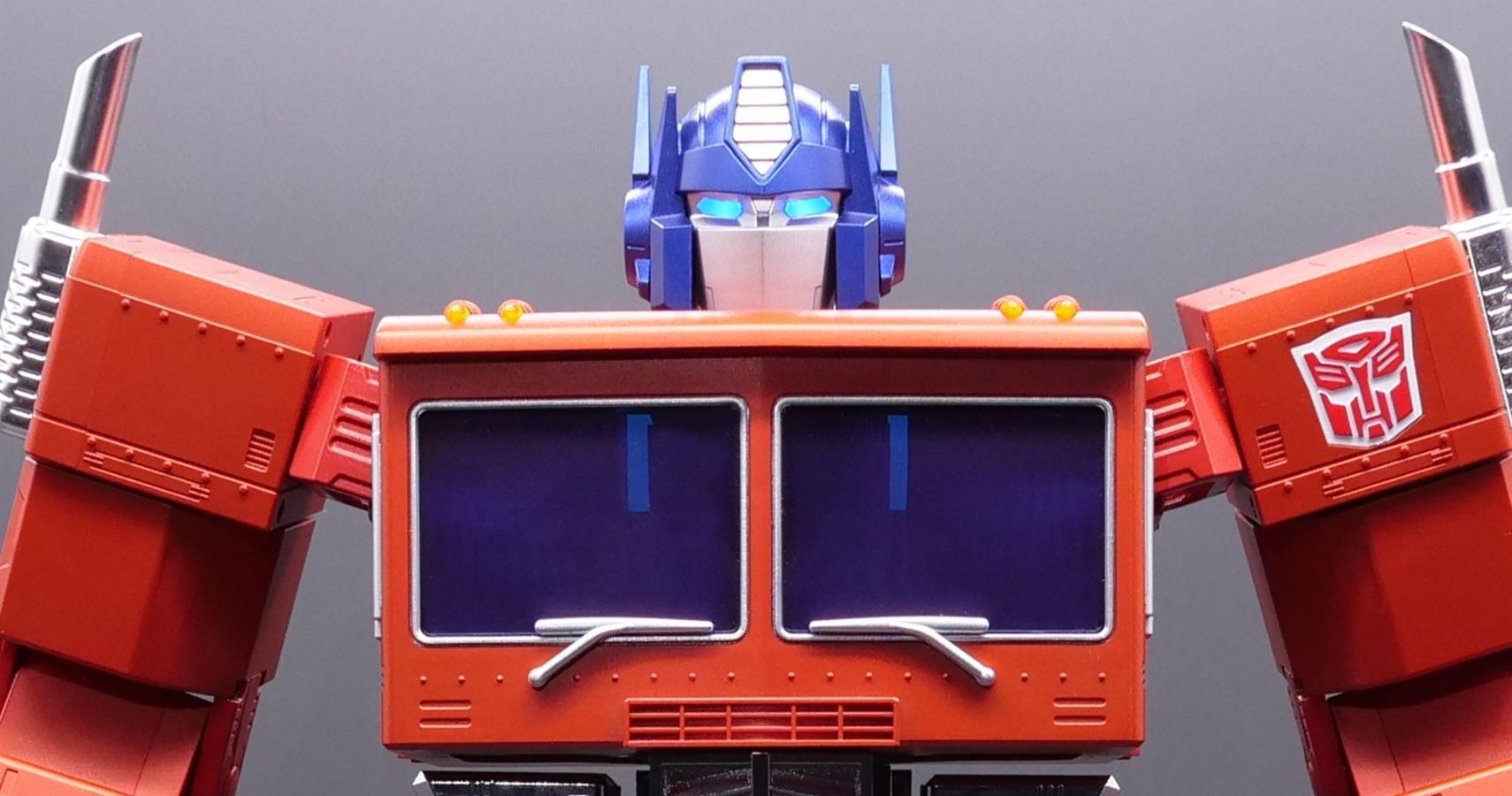 Avid reader and passionate writer, with a bit of casual gaming thrown into the mix. Previously worked and/or interned in marketing, teaching, and copy editing, but is mostly educated in the latter and writing. Entering the first stepping stones of a professional writing career, and excited to do so.
Source: Read Full Article