Video game developer Gentlymad Studios and publisher Assemble Entertainment have proudly, and finally, announced the launch date for their post-apocalyptic survival city-builder Endzone: A World Apart. The game's Early Access phase is scheduled to end with the full release on March 18, 2021.
To help prep for the final release, the 12th and final Early Access update recently launched. It focuses on Collect & Explore upgrades, including new Expeditions, as well as adding new content to existing Expeditions. A new Collectibles item has been added, along with upgrades to the Tailor and Workshop buildings.
According to the press release, the Collect & Explore update is designed to encourage you "to head out into the wasteland and explore the ruined vestiges of pre-cataclysm society," much in the same way the Expeditions mechanic did when it was added into the game. If you've been playing Endzone's Early Access, or if you're familiar with survival/city-builders in general, you know that a constant supply of resources must be kept flowing in to help keep your citizens and infrastructure solid. The new Expedition content, as well as the new Expeditions, will help keep those actions fresh and enticing.
Collectibles are another engaging item to help with keeping Expeditions and resource management incoming. Once one of your Expeditions has located a Collectible, you can use it to unlock various vital technologies to employ in your city. Additionally, some Collectibles will allow you to unlock decorative items for your city, such as the Pioneer Statue, the Pavilion, the Memorial, and five different versions of Streetlamps.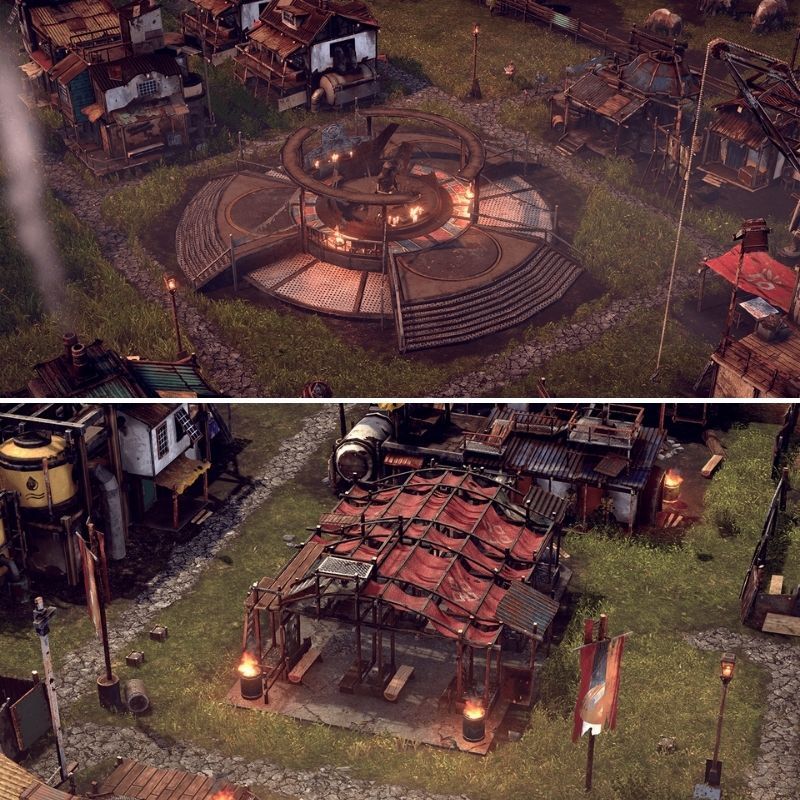 Two more content items round out this update – the new Expeditions tutorial update, and the new Dark Times scenario, which challenges you with rebuilding a settlement that has nearly been destroyed. In the patch notes post, the devs also bullet list what you can expect to happen with Endzone in the future, which includes new endgame-targeted gameplay features with the final release update, the continuation of bug fixes and QoL improvements, console-porting work, and the development of Endzone's first DLC which they plan on releasing later this year.
If you don't already have it, Endzone: A World Apart is available on Steam at a 25% discount for just a few more hours as of this writing, and also on GOG at its regular price.
Source: Read Full Article