We are fast approaching the holidays, which means it's time for the Epic Games Store to shower us with game discounts. Starting today and running until January 6, The Epic Games Store Holiday Sale will not only bring us discounts on over 1,300 games, but it'll also give us $10 towards every game purchase and even give us a free game every day until the end of the year.
We'll start with those free games since they're free and everyone loves a free game. Today's free game is Shenmue III, the long-awaited sequel to the Shenmue franchise that was basically a meme when it arrived on the Epic Games Store back in 2019. It's hard to call it a good game, but it is certainly a game that you can have for free provided you have an Epic Games Store account.
Check back with Epic tomorrow to see what the next new game will be. Hopefully, it's a little better than Shenmue.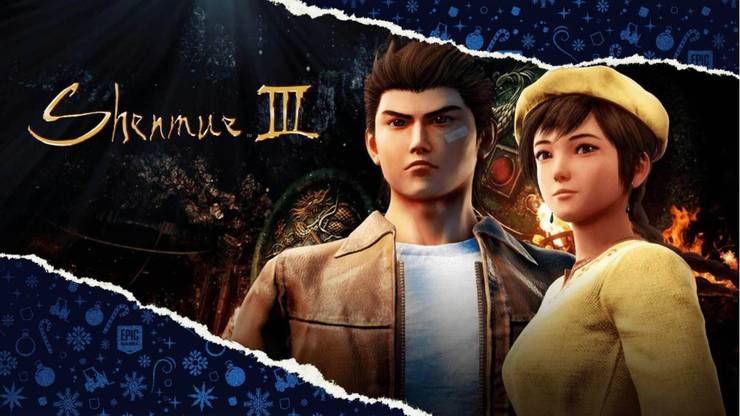 But even if it's not, the Epic Games Store is also holding a massive sale so you can just buy the game you really want at a steep discount. Over 1,300 games have discounts between 10% to 95%. Regardless of whether or not your game is discounted, Epic is also giving away a $10 coupon for every game purchased over $14.99. The coupon is automatically applied at checkout and there's no limit to the number of games you can buy, so if you buy 100 games, that's $1,000 off.
Except there is a 50-item limit to the new shopping cart function, so you'll have to make two shopping carts in order to buy that many games. Also, the coupon is applied after the discount, so be sure your game is still over $14.99 before you check out.
And finally, Epic is also giving away some free in-game stuff. In Fortnite, pick up the "Blizzabelle Outfit" from the item shop. In Warframe, grab the "Oscira Longsword" and "Oscira Staff" skins to make your starter weapons look way shinier. Lastly, every Rocket League account has already been auto-gifted the "Twista: Special Edition Inverted Wheels" vehicle.
The Epic Games Store Holiday Sale is from now until January 6.
Source: Read Full Article