Forged in Storm just dropped on Bungie's YouTube page, and it discusses a lot of stuff that's coming in Destiny 2: Beyond Light. We don't have the time to explain all of it, but there's a certain Exo Stranger that might be able to help with that when Beyond Light arrives on November 10th.
But in the meantime, we've got some takeaways that are definitely worth discussing, starting with Europa. Much like the Moon in Shadowkeep, there's really two levels to Europa: a desolate, ice-covered surface enduring an endless snowstorm and covered in Vex and Fallen, and a subterranean level that hides Golden Age secrets.
Forged in Storm basically confirms what players have been suspecting for some time in that Braytech was toying with the Darkness in order to create the Exo and achieve semi-immortality. It didn't quite work, obviously, but it did make a race of robot people that sure do look spiffy.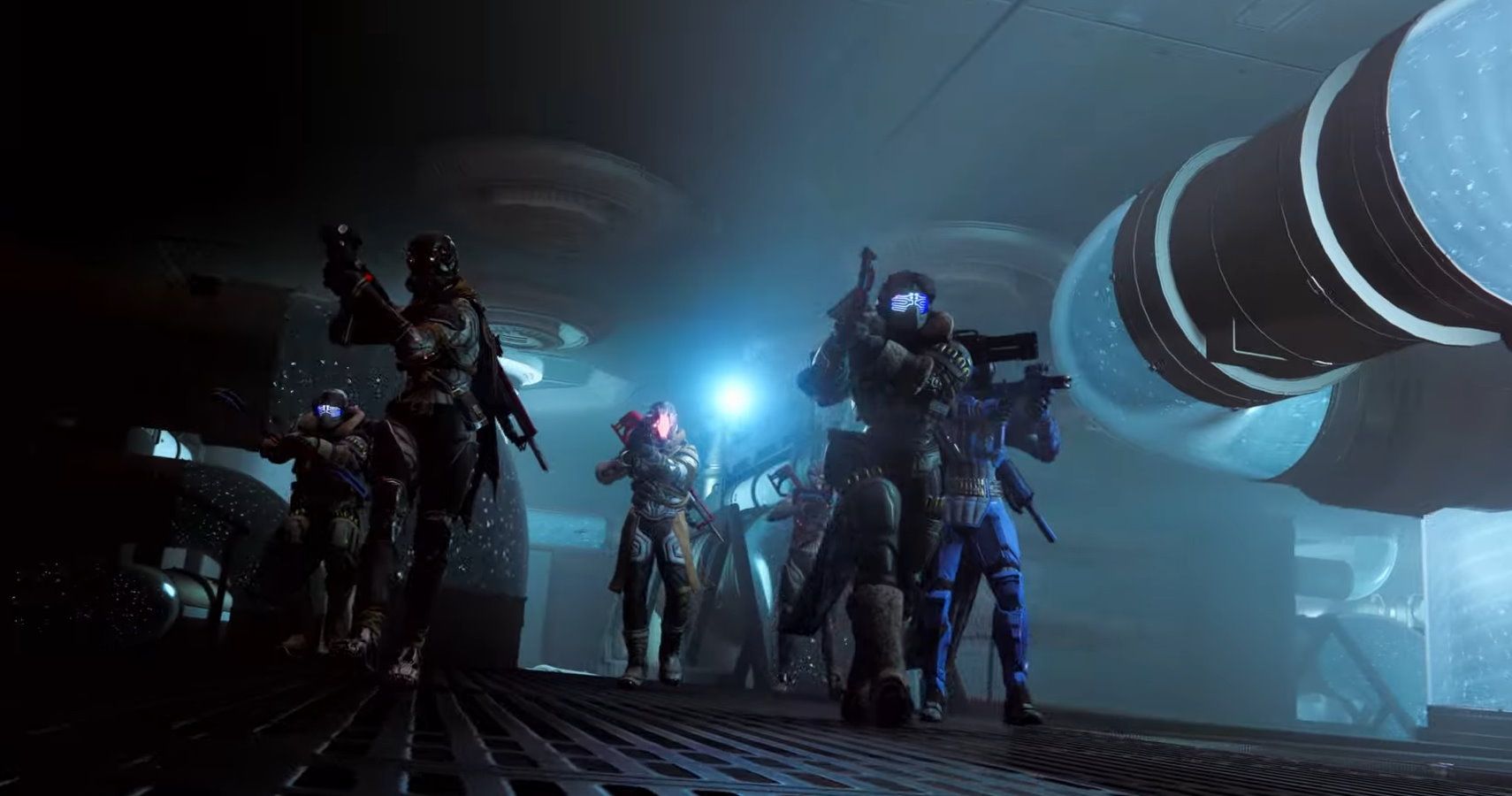 Europa will feature Destiny 2's first concession to weather. The snowstorm covering Europa won't always be blaring at full force, although Guardians will certainly have to trudge through the snow at times to get where they need to go. There's some snow deformation showcased in the documentary, which is another first for Destiny.
Sound and visual effects are a big part of Beyond Light's new Stasis subclasses. Visual effects lead Dave Samuel revealed that the theme for Stasis is called "Cosmic Ice," with everything that's related to Stasis somehow falling in line with that theme. This includes the sound team, who performed "source jams" to record anything and everything that reminded them of cosmic ice–including a breast pump.
Aspects and Fragments were briefly discussed along with the new Exotics, which you can review in our previous coverage which was a bit more in-depth. We got to hear Shaw Han, the New Light NPC, speak for the first time, and we got to see The Cosmodrome in all of its reborn glory. There's even a clip of the new map showing all of its various zones.
Most surprising of all was the new season. Season of the Hunt will see Uldren Sov return as a Guardian calling himself "Crow" and who works for The Spider. You'll help Crow and Spider rid the Tangled Shore of strange Hive growths that have started popping up in the system, with Osiris coming to lend a hand.
And watch out for what appears to be a brand new Hive Knight boss. He doesn't look happy to see us.
Destiny 2: Beyond Light arrives on November 10.
Source: Read Full Article