The Wanamingo Plushie is one of the cutest little creations you can place in your settlement in Fallout 76. It's the kind of item that makes your visitors nod and revere you as a true collector of the fineries of the Wasteland. And hey, it's also pretty cute, but can be difficult to acquire. But that's exactly what this guide is for.
In this guide, we're going to break down exactly what you need to do to acquire the Wanamingo Plushie Plans so you can craft your own, and let you know exactly what materials and resources will be necessary to put it together. Prepare to make your Fallout 76 Settlement way more adorable…
How to get Wanamingo Plushie Plans in Fallout 76
The Wanamingo Plushie Plans can only be found in one place in Fallout 76, and unfortunately, it's not quite as simple as picking up an item in a building and walking out. Wanamingo Plushie Plans can only be found in a Mole Miner Pail.
Mole Miner Pails, when opened, give you a fairly random item, and this is the only place you can find the plushie plans. Luckily you can boost your chances of getting the Plushie Plans – while all Mole Miner Pails have a chance of offering you the Plushie Plans, the following two Mole Miner Pails give you the very best chances.
Crafted Ornate Mole Miner Pail
Crafted Mole Miner Pail
These two Mole Miner Pails can be crafted, making them easier to regularly obtain than the non-crafted variants, like the Ornate Mole Miner Pail. The Crafted Ornate Mole Miner Pail has the very best chance of giving you Wanamingo Plushie Plans, but even then you only have a 3% chance of pulling what you want. Yikes! But hey, open 34 Crafted Ornate Mole Miner Pails are probability says you're likely to get one.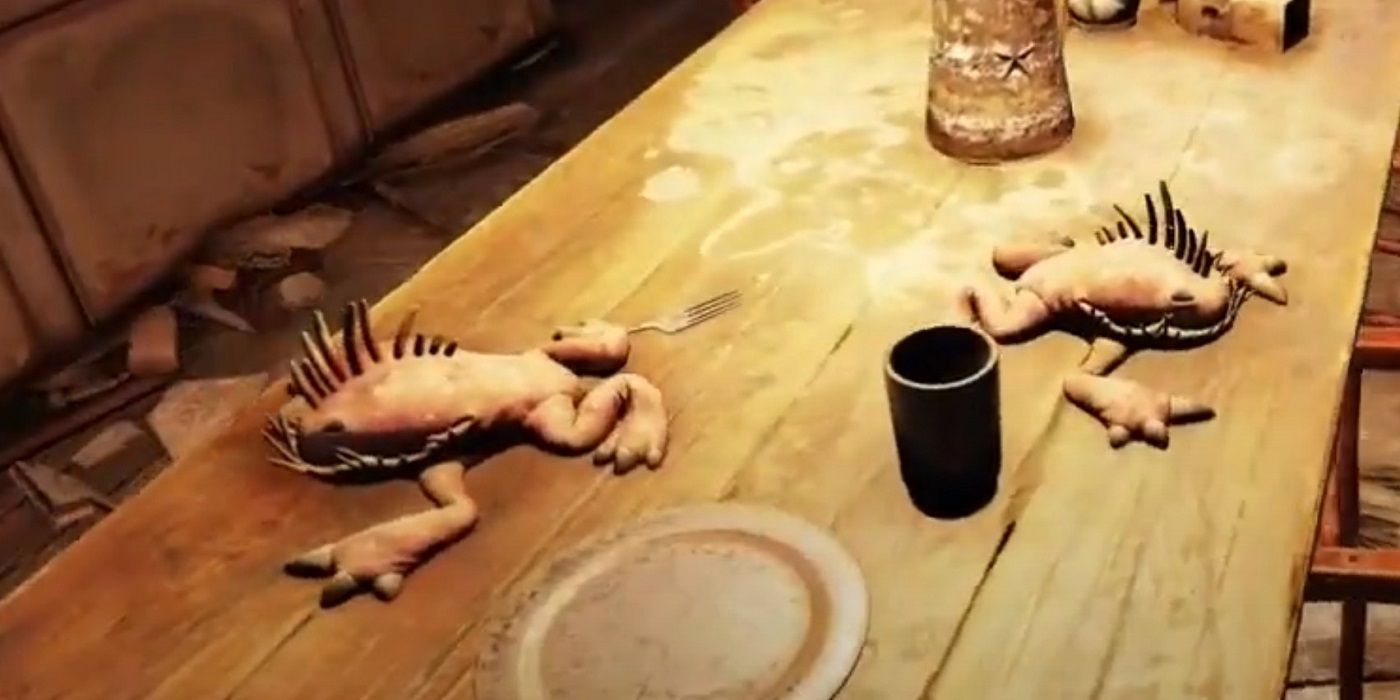 How to get more Mole Miner Pails in Fallout 76
Of course, you can try to farm for Mole Miner Pails by defeating enemies in the overworld, if you can find Treasure Hunter Mole Miners, but crafting will be the most direct approach. You can craft the Crafted Ornate Mole Miner Pail with the following materials.
Empty ornate mole miner pail
Gold x5
Screw x6
Silver x5
Spring x5
It's not easy to get all of those materials, let alone have them go spare, but if you can gather everything then you'll be in a good position to craft a Crafted Ornate Mole Miner Pail. And hey, once you've got it, you only need to craft 33 more, at the most.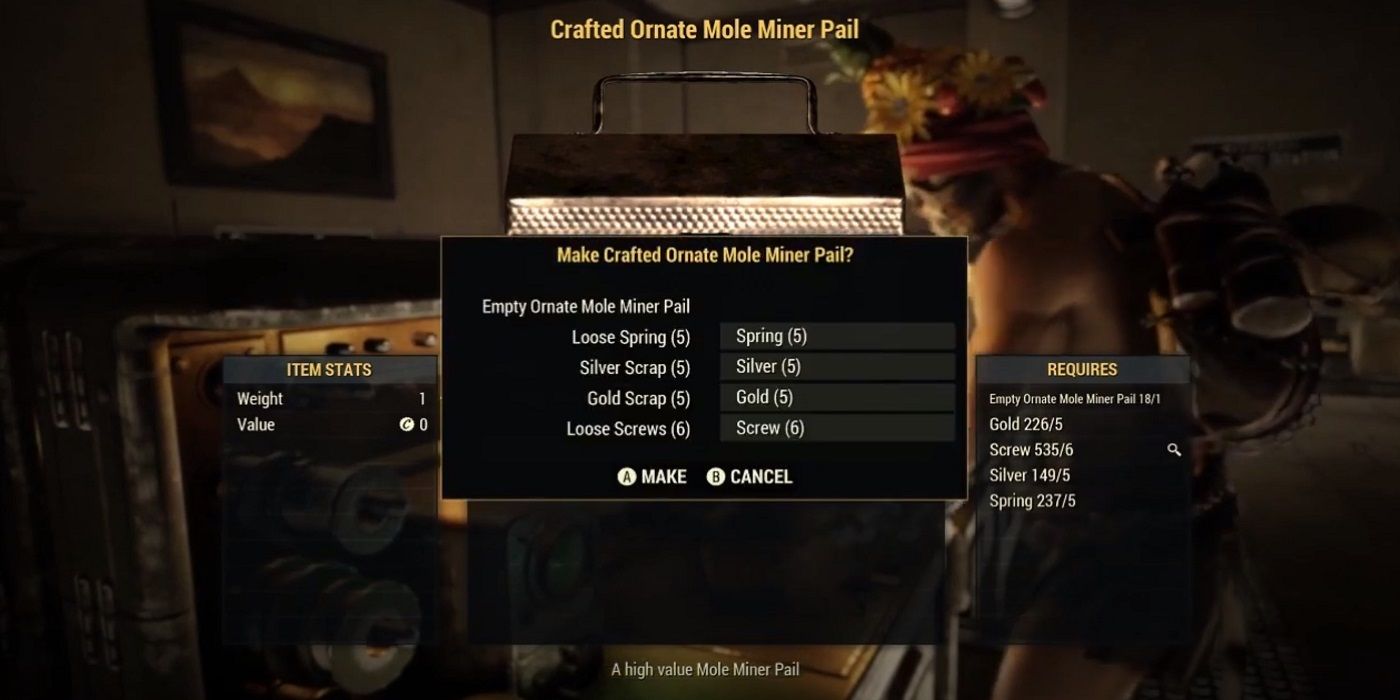 How to craft the Wanamingo Plushie in Fallout 76
As you might expect, you can easily craft the Wanamingo Plushie itself once you get the plans from any Camp or Workshop – but of course, most people aren't actually interested in decorating their settlement with the Wanamingo Plushie as much as they are interested in selling off their Wanamingo Plushie Plans on some slightly sketchy third-party site. And if that's you, hey, more power to you. Share some of the profits with me why don't you, I helped, right?
If only Watch Dogs: Legion took on some of the lessons Fallout 76 has taught…
NEXT: Surprise! Fallout 76's Steel Dawn Update Accidentally Dropped Early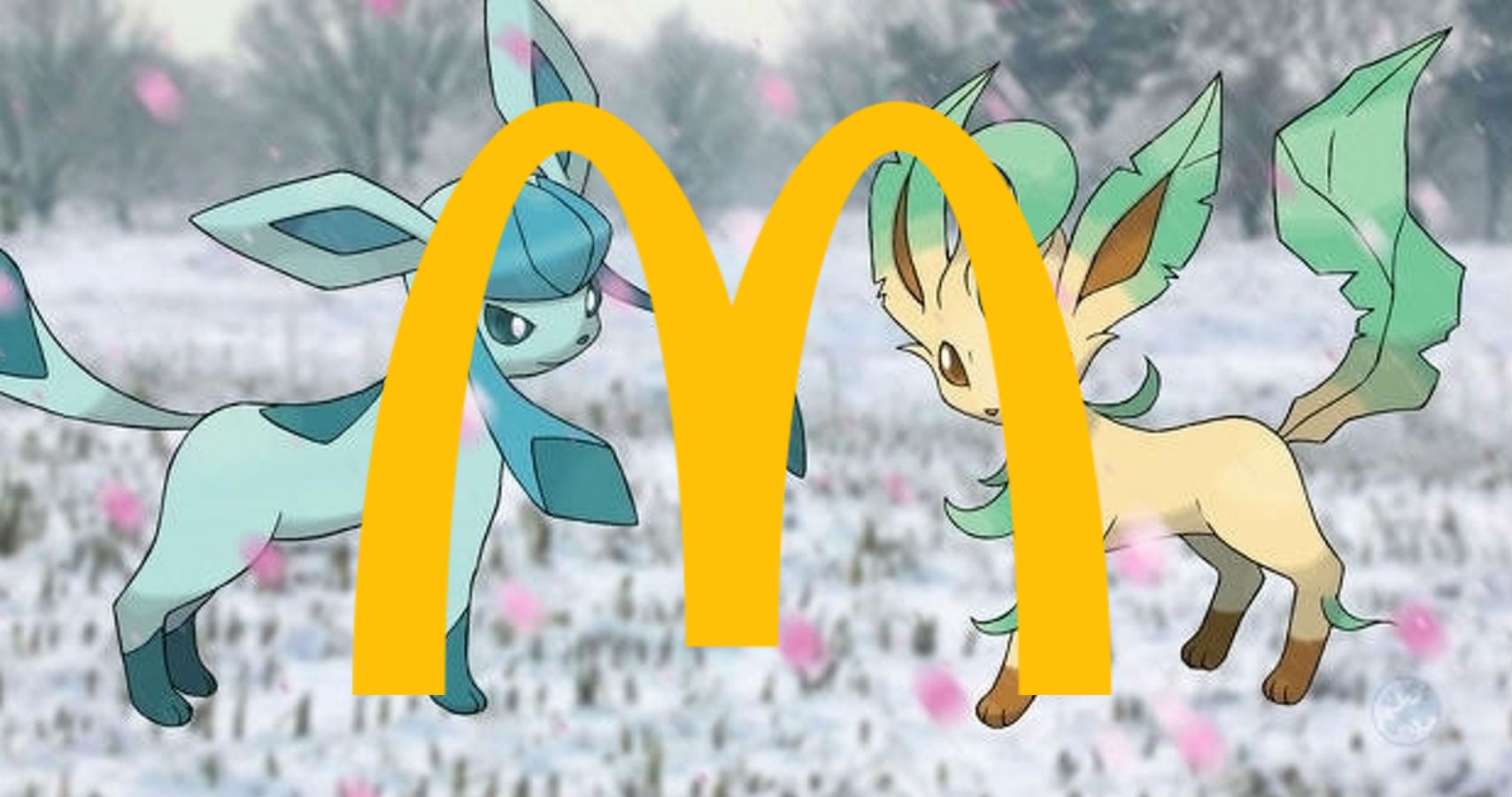 Guides
PC
Fallout 76
Xbox One
ps4
Source: Read Full Article