Quick Links
How To Get The Sapphire Hagiri Pack
A new V-Bucks pack has been released and it's time to start unlocking them! For a while now, Fortnite has added quest packs that come with a skin, some cosmetic items for that skin, and most importantly, 1,500 V-Bucks. This is a fun and more affordable way to get your hands on the game's in-game currency and also get some little extra rewards.
Just like the name suggests, the Sapphire Hagiri Quest Pack has several quests that you can complete in order to obtain a certain amount of V-Bucks. The more quests you complete, the more V-Bucks you'll earn.
How To Get The Sapphire Hagiri Pack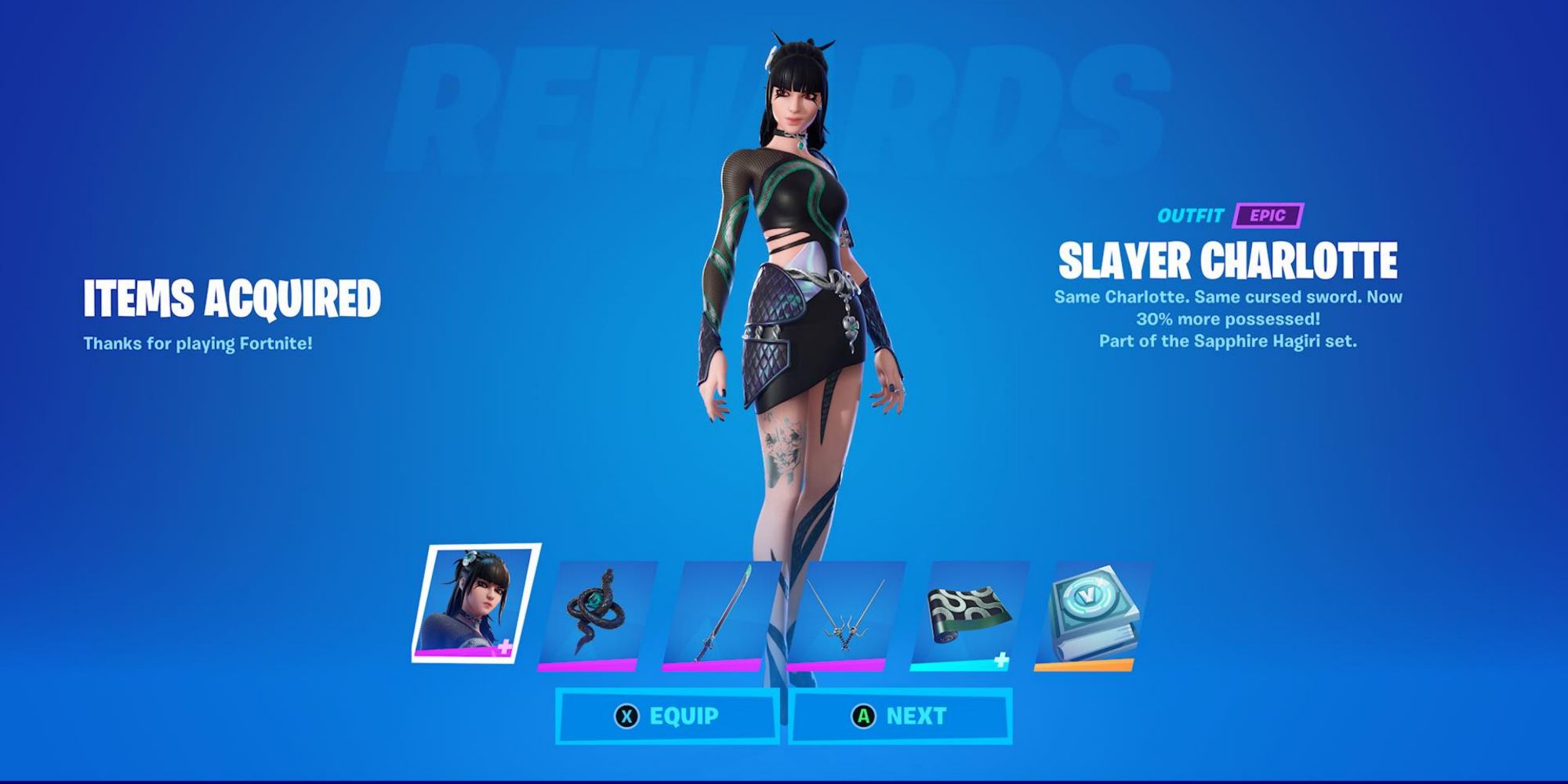 Getting the pack is just like many any other purchase in the game. First, you'll have to visit the Item Shop tab and then simply scroll down to the Special Offers & Bundles section to check out what's new. The pack will appear first since it's the most recently released.
You can purchase the pack straight away or you can inspect its items first to decide if they're worth it. However, you won't be able to open and see what the quests are for this pack until you actually buy it.
Sapphire Hagiri Quests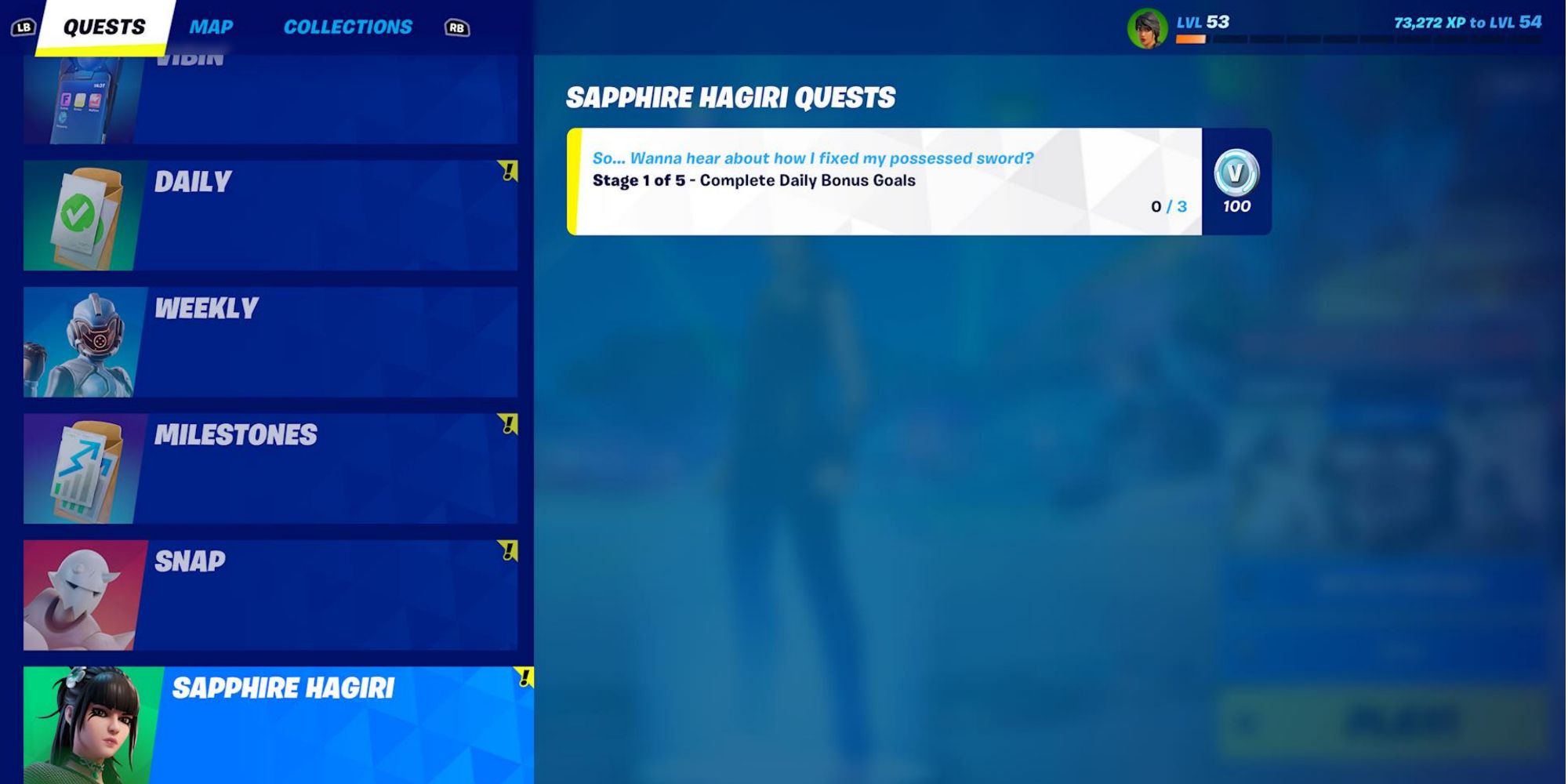 Once you purchase and acquire all of the pack's items, you will receive the Sapphire Hagiri quests in your Quests section of the map menu. You won't find it too difficult to unlock all 1,500 V-Bucks if you play regularly and get through as many of them as you can — this can actually be done in five days.
These are all of the stages for the quests and the reward you'll receive once you complete them:
Complete Daily Bonus Goals (3) – Reward: 100 V-Bucks
Complete Daily Bonus Goals (5) – Reward: 200 V-Bucks
Complete Daily Bonus Goals (7) – Reward: 300 V-Bucks
Complete Daily Bonus Goals (10) – Reward: 400 V-Bucks
Complete Daily Bonus Goals (14) – Reward: 500 V-Bucks
You'll complete a daily bonus goal each time you complete a daily quest up to a maximum of three daily bonus goals per day. This means that even though you can complete as many daily quests as you'd like, you can only receive daily bonus goals for completing three.
You don't have to worry about these quests expiring since they'll always be available to you even if the quest pack is no longer in the Item Shop.
Source: Read Full Article