Well, that was fast. It's been but two days since news broke that cheat provider GatorCheats was being jointly sued by Riot and Bungie for making hacks for Valorant and Destiny 2, and now the site will "shut down indefinitely."
Last Friday, Riot and Bungie filed a lawsuit in California Central District court accusing cheat network owner Cameron Santos of providing illegal software for their respective games.
Documents obtained by Polygon noted that GatorCheats in particular was a well-known site that offered a subscription model for its services, charging cheaters between $90 and $500 per month for access to a suite of cheat software, including aimbots, wallhacks, and more.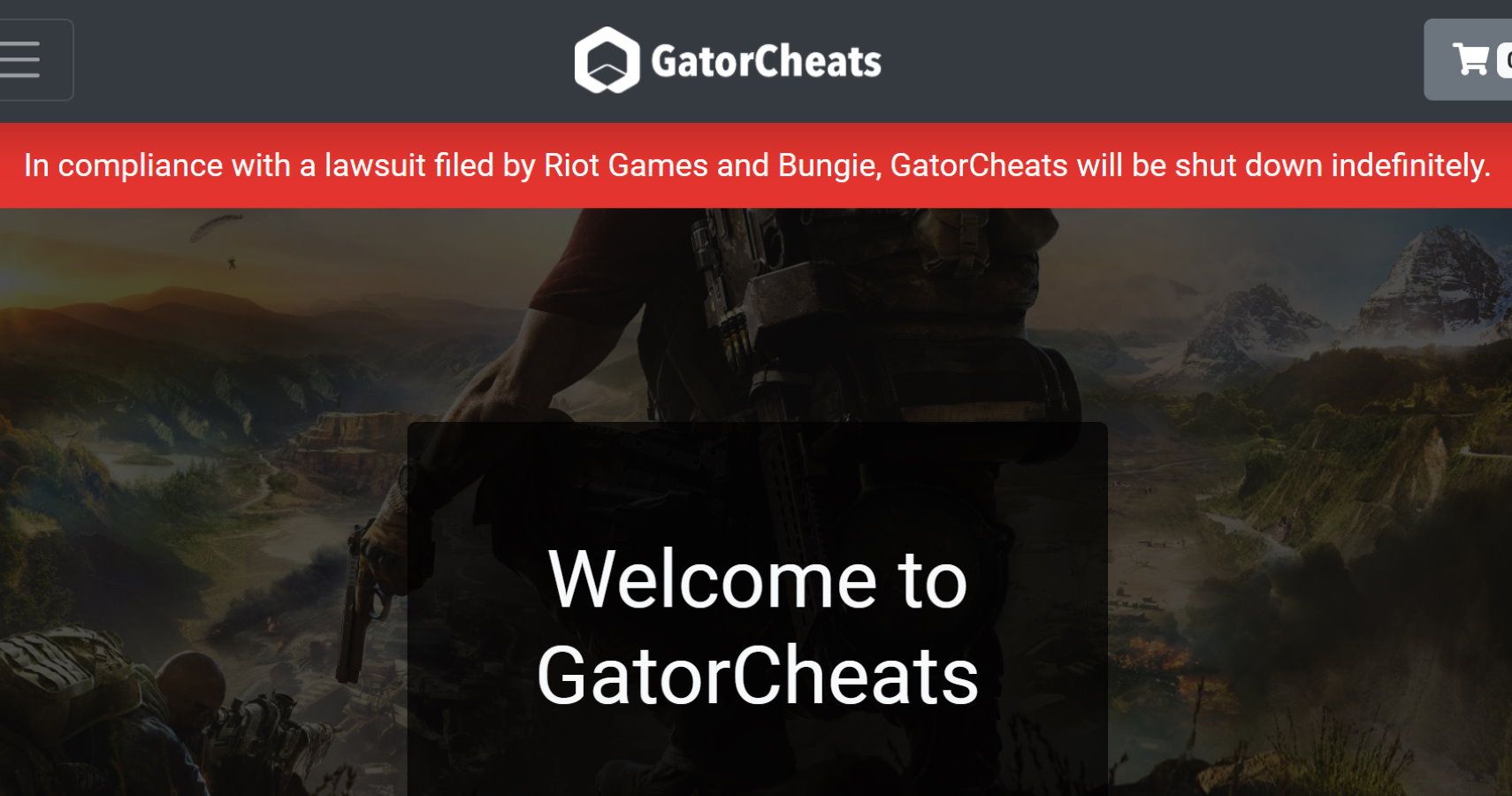 Riot and Bungie petitioned the courts to shut down GatorCheats and all of Santos' other operations. Additionally, they asked for all lawyer's fees and the "maximum statutory damages" that the law allows.
Although the suit was just filed on January 8, it's already making an impact. A message at the top of the site now says: "In compliance with a lawsuit filed by Riot Games and Bungie, GatorCheats will be shut down indefinitely."
Given the quick capitulation, I'm going to assume that Santos isn't pleading "not guilty" to the charges against him and is instead taking quick action to mitigate whatever damages he'll have to pay the courts along with Riot and Bungie.
As for the cheaters, they've been left high and dry. Over on the Valorant subreddit, a post from user OWPD documented the chaos that ensued in the various Discord channels of Santos's operations. Screenshots show cheaters asking if the servers are down, then conversations asking "did we just waste [our] money?"

"Damn I just lost 60 dollars but rip to the people who paid 600 for it," noted one user. Accusations of "exit scam" then started making the rounds, accusing the cheat providers of taking money even though they'd already stopped providing services–a common scam to run when your customers can't go to the cops since they're already breaking the law.
It remains to be seen if removing these cheat providers will make a dent in the cheating problems in either Destiny 2 or Valorant, but I certainly hope it does.
Source: Read Full Article