On the face of it, Paul Gascoigne had a fairly unremarkable football career. He won a single FA Cup, two Scottish championships, and one each of the Scottish Cup and League Cup, which is hardly the stuff of legends. What Sam Collins' new documentary Gazza does so well is explore the reason why a man with such an average career has become a beloved figure, and how his greatness only managed to produce mediocrity.
The elephant in the room when dismissing Gascoigne's career is his England days. This is what he is best known for and, on the pitch at least, what the documentary focuses on most in its latter half. The four trophies he won at Rangers do not get a mention. Gascoigne reached two semi finals with England (a major achievement given our solitary major tournament win in 1966), and played a significant role in both.
In 1990, he lost his head after the booking which ruled him out of the final, causing him to be swapped off the list of penalty takers, replaced by eventual misser Chris Waddle. In 1996, he was the star of the show with that sumptuous Scotland goal, missing by inches in extra time against Germany before converting (in vain) his penalty in the shootout.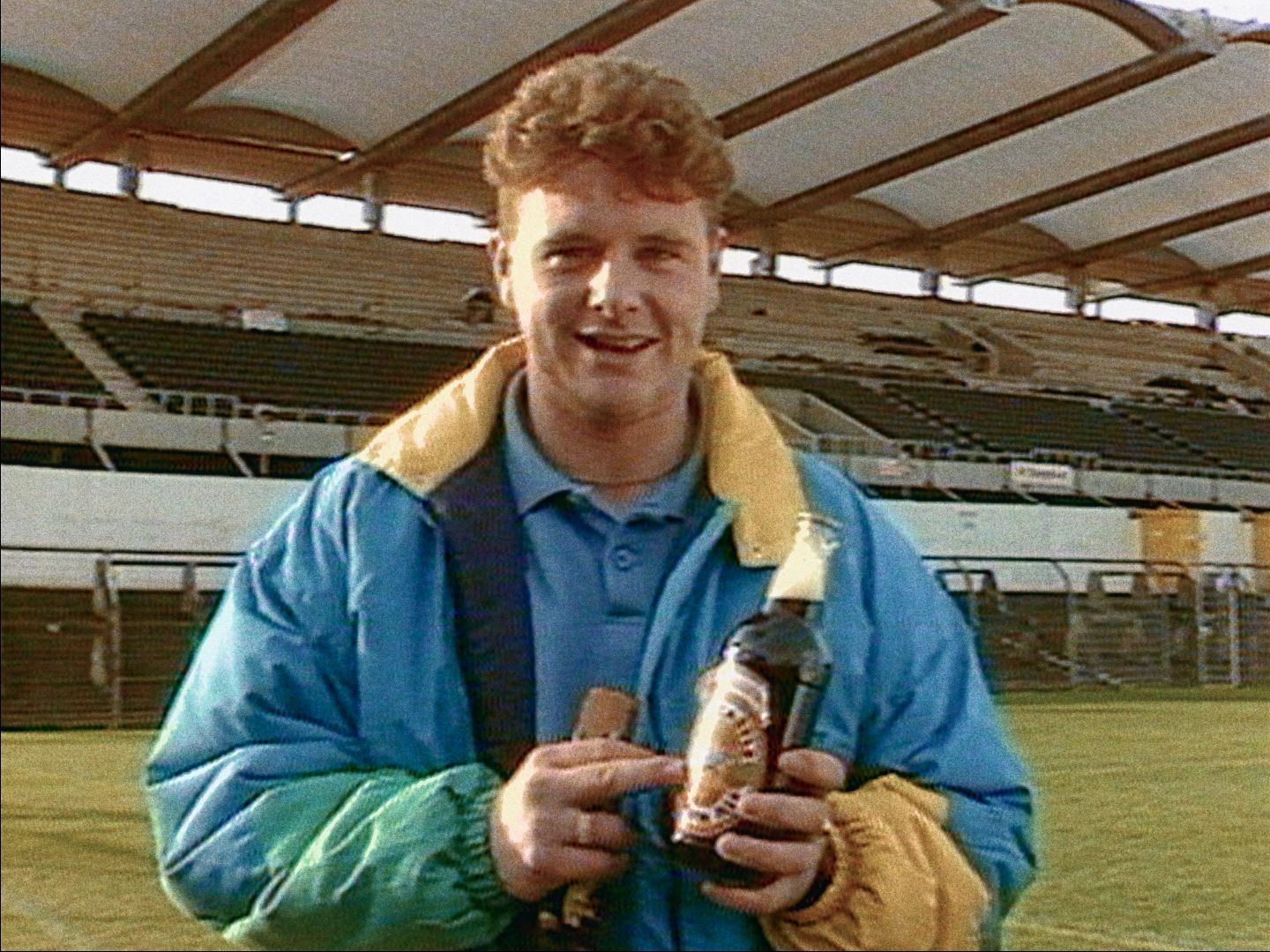 This we all knew before the documentary. It seeks to tell the untold story, but is still times too reliant on the drama we already know. For all the heartbreak and disaster in the documentary, nothing quite hurts like that miss against the Germans. Even now when I watch it, I am sure he's going to score, England will go through, and will beat the Czech Republic in the final. This reliance on on-the-pitch drama, strangely for a documentary about a footballer, often gets in the way of the story.
Gazza tries to tell a few narratives in one. Firstly, it's a story of Gascoigne's career, which is why the film comes to a fairly sudden stop after he is left out of the '98 World Cup squad. It's also a tale of media deception and obsession, with two journalists involved in the phone hacking scandal frequent commentators throughout, both given the American Graffiti treatment at the close as we're informed of their fate. Rebekah Wade, better known these days as Rebekah Brooks, also plays a major role as the ruthlessly ambitious star journalist who doubled as Gascoigne and wife Sheryl's confidant.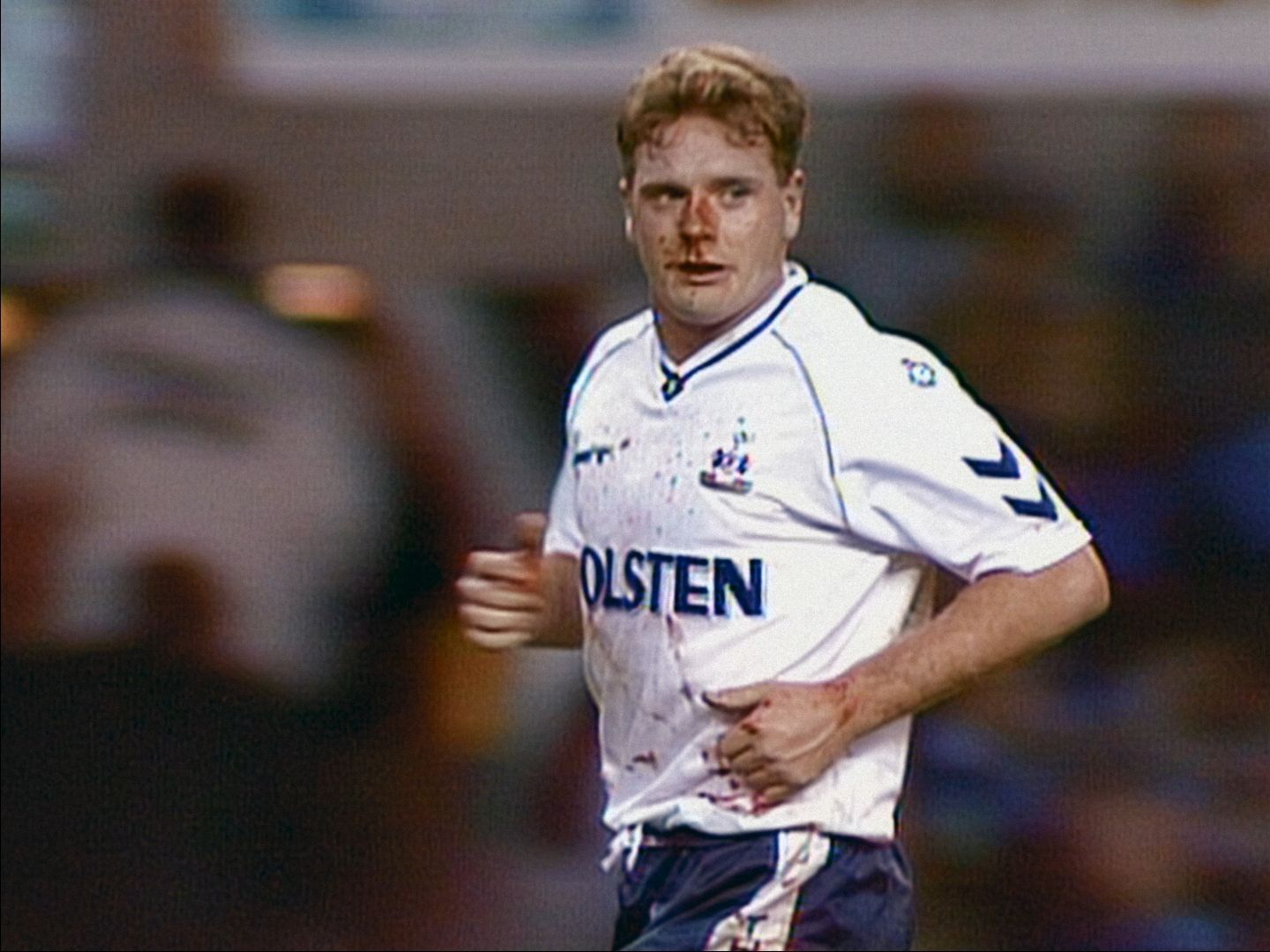 These two stories could work in tandem – Gascoigne is a brilliantly gifted footballer who is hounded by the media and as a result never lives up to his potential. But there are two more tales woven here, and things all get very complicated very quickly.
Gascoigne is presented as a loveable cheeky chappie, always up for a laugh, who gets too much too soon and has too few people in his corner. Real life, especially the life of a man like Paul Gascoigne, is much messier than that. The documentary deserves credit for trying to piece everything together, but it loses sight of its most compelling dramatic elements and using Hoddle dropping Gascoigne for '98 as the bookend further misunderstandings that the footballer is far less interesting than the man.
Gascoigne was an alcoholic, but Gazza mostly presents him as a party animal. These are very different things. It's true, Gascoigne often hit the front pages for his escapades in night clubs or kebab shops (or dentist chairs), but there is a darker story that Gazza doesn't get close enough to. In an interview during his time at Lazio, with one of his true friends Linda Lusardi, Gascoigne admits to drinking brandy before games to calm his nerves. He swigs miniatures, he tells her. Paul Ince and Paul Merson, Gascoigne's England teammates, tell similar stories about the man later in the film, but sensationalised stories about late night parties and footage of Gascoigne dancing in pubs dominate this arc. That most of Gascoigne's drinking was alone, to cope with insecurity and fear, is given a few cursory mentions amidst a more glamorous portrayal.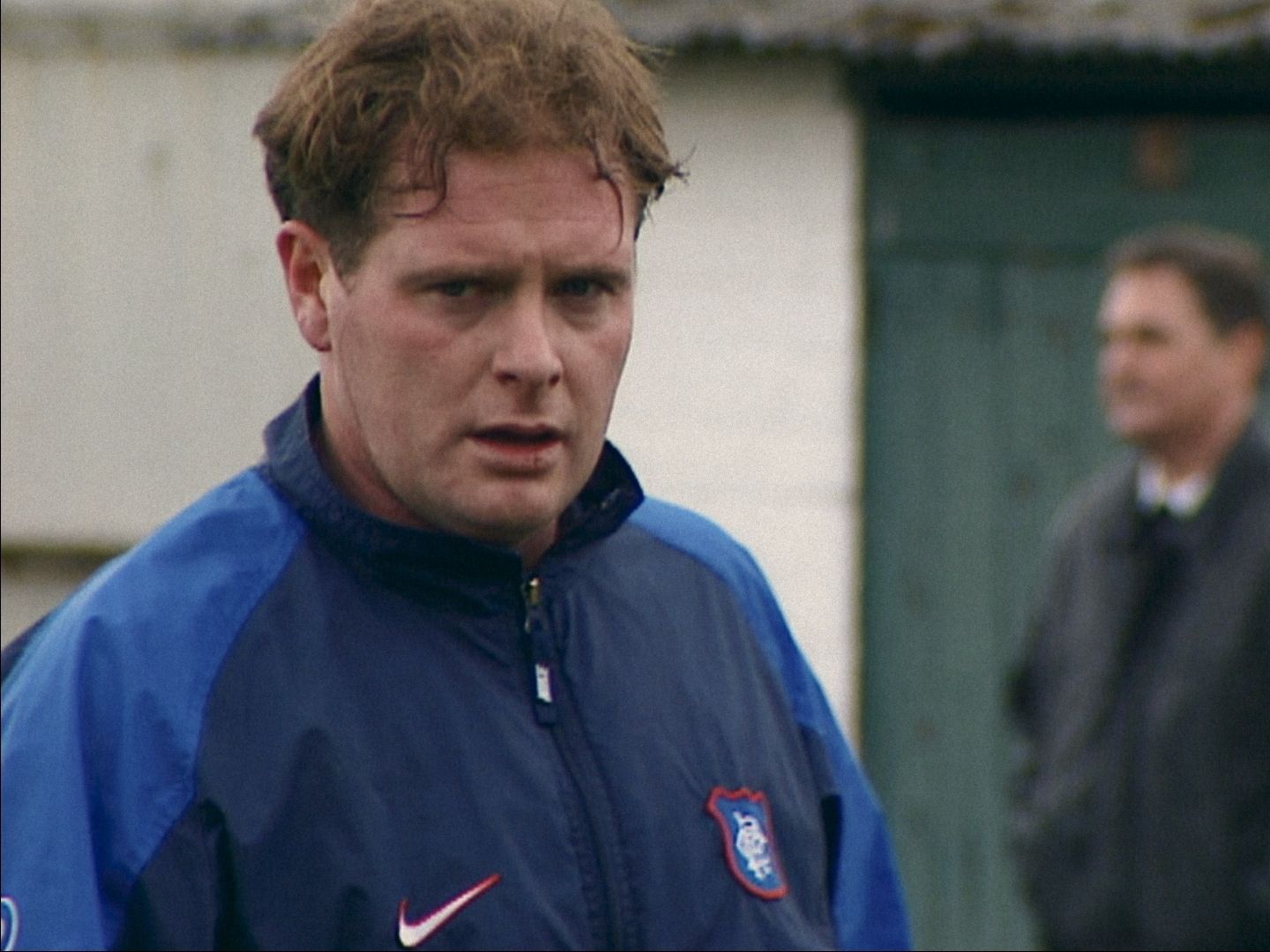 Before a crucial Lazio game against Sevilla (billed as Gascoigne versus Maradona), Gascoigne went missing, turned up drunk, and scored a wonderful goal having dribbled past three defenders to slot the ball home. On the plane back to Rome he reported having no memory of the goal. His pain is much deeper than just being an immature kid who parties too much. Alcohol was an extreme coping mechanism for him. So too was overeating – touched on briefly in the documentary but, because there is no archive footage for bulimia the way there is for last minute winners in the Rome Derby, it gets lost in the bigger (but far less interesting) story.
While moments of self sabotage are common in the documentary, Gazza does well to highlight that Gascoigne's biggest victim is not, as is frequently espoused, himself. That would be his wife Sheryl. Clearly, the pair were wrong for each other. Her getting pregnant just as the two were about to part ways only made things worse. Gascoigne's family is keen to present her as a money grabber, as a chief instigator of the negative press angles, or out to do harm to "our Paul".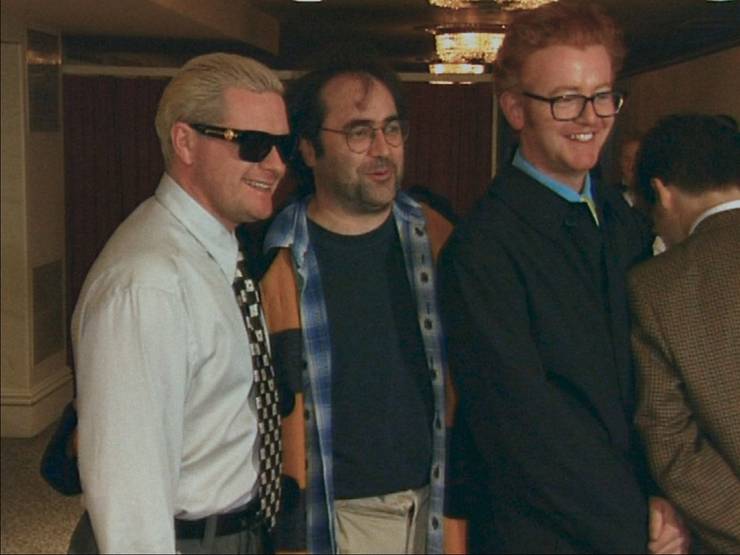 But Gascoigne admitted to domestic abuse against Sheryl multiple times, and while many highlight reels of Gascoigne's life would have glossed over it completely, it still feels as though Gazza leans away from telling the story completely in order to get back to the time he scored the third goal against Moldova in a 4-0 win. This is a messy story to tell – Gascoigne was a hero, and in the '90s, domestic abuse could be swept under the rug even as it hit the front pages. Gascoigne continued to be picked for England, leading to an awkward press conference where Hoddle has to explain that he does not condone wife-beating while Gascoigne jokes around with reporters. Domestic abuse was treated in a footnote in Gascoigne's career, so in telling the story of that career you have your hands tied, but in its failure to commit to unearthing Gascoigne's darkest side it loses a lot of steam.
It is difficult to judge a documentary on a topic about which you are already quite knowledgeable. You want to know more, but you have to appreciate that others will not have your starting point. As a football fan of Gascoigne's boyhood club Newcastle who has a more committed relationship to the England team than many football fans, what is known to me is likely not known to all. But this feels like the documentary of a man which is occasionally interrupted by games of football, but is presented too often as the documentary of the football career of a troubled man.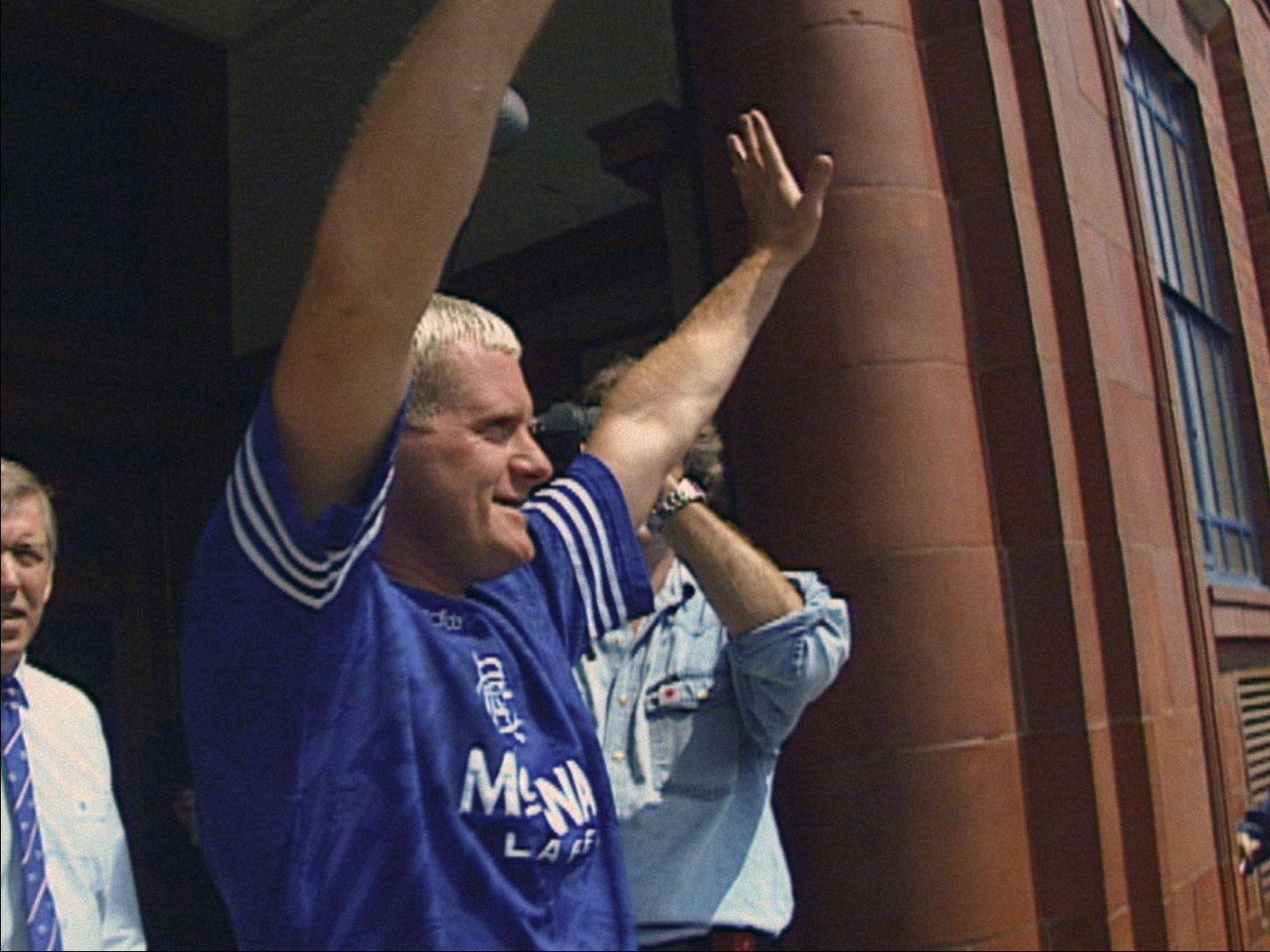 This presentation is extremely slick, however. It entirely uses archive footage, rather than talking heads, meaning Gascoigne is constantly the the star of the show – just as he always was. Having Gascoigne's own voice, through interviews and other era-specific footage, brilliantly documents his downfall as we see the boy change before our eyes. The voices alongside Gascoigne's are well chosen too, with a mix of family, peers, tabloid hacks, and sports journalists.
Sheryl Gascoigne turned down the invitation to participate, meaning a 1999 interview with her is left to tell her side of things, but Gazza is generous in letting all sides of the story shine. In many ways, this is a story full of villains and without heroes, but nobody is presented as villainous – just as themselves. As a result, it leaves a more powerful impression.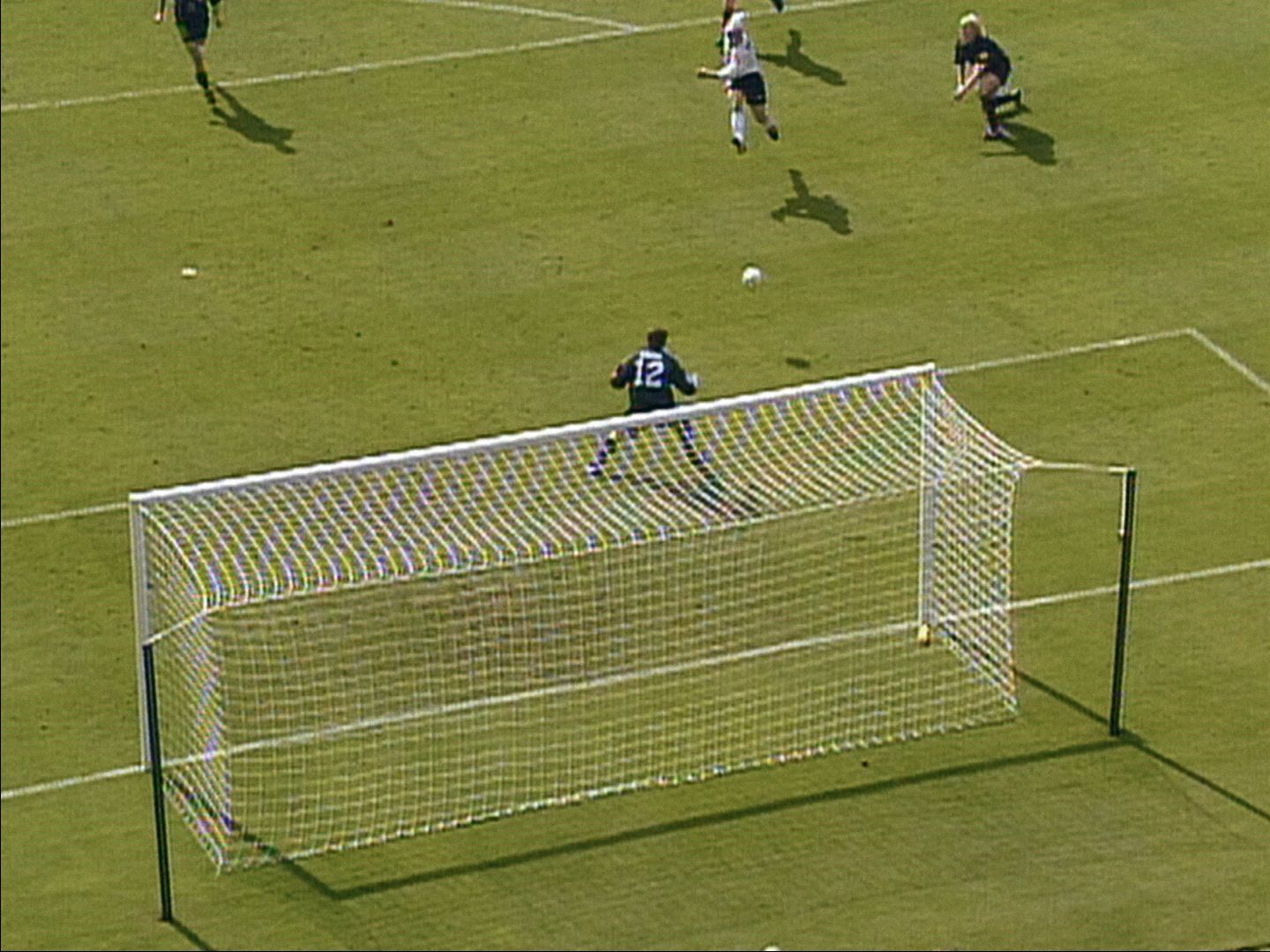 Above all else, Gazza's style of documentary storytelling is superb, and the use of archive footage is brilliant at stirring up nostalgia. The free kick against Arsenal, the goal against Scotland, the authoritative display against Italy all remind you of why Gascoigne is remembered as the most naturally gifted talent our shores have ever produced.
It is loyal to these moments to a fault, however. We all remember his goal against Scotland, and around the return of Gazzamania at Euro '96, Gazza loses sight of the untold story it was building and instead, like an old man in a Dunston pub, regales you with tales of England highs and lows.
It all ends with a wistful rumination from Gascoigne's own mother, that had he been just a little bit less special, if he'd been a run of the mill career pro at Newcastle, if he'd never played for England and never made the front pages, could it have all been different? It's a stirring, heartbreaking idea to end on, but it's not a question Gazza ever tries to answer. It's too interested in the football and the front pages to ever explore what life would have been like without them.

Score: 3/5. A screener was provided by the distributor for the purposes of this review. Gazza will be available on Digital Download from 2nd May and Blu-ray & DVD from 9th May
Source: Read Full Article