Claymore users are the hardest hitting class in Genshin Impact, and almost every claymore wielder is used as the main DPS. With characters like Diluc, Razor, and Xinyan the class is known for its powerful attackers. Many players will set their teams up around these characters in order to deal massive elemental reaction damage to enemies.
Without the proper artifacts and weapons though, even Diluc shouldn't be expected to plow his way through the game. There is a pretty long list of claymores to choose from, but not every one of them is going to help players succeed in battle.
Ten Best Claymores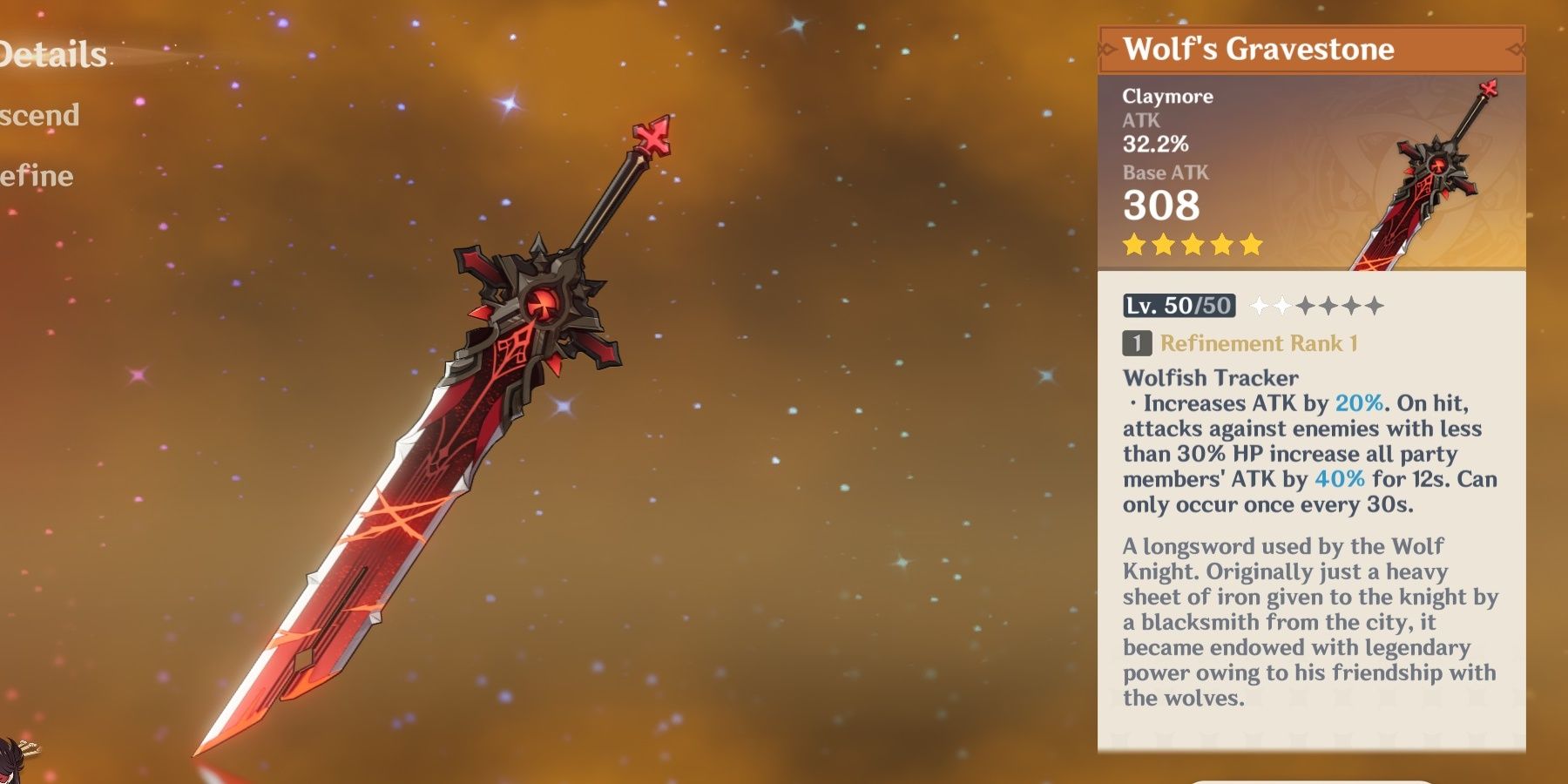 Favonius Greatsword
The Favonius Greatsword is a four-star weapon that is perfect for rounding out a claymore user.
Base Attack: 41
Secondary Stat: Plus 13.3% Energy Recharge
Its effect Windfall gives all critical hits a 60% chance of generating energy particles. This will give the character 6 energy and can occur every twelve seconds.
Prototype Archaic
The prototype Archaic is a forgeable item that all players have access to making as long as they harvest the required forging materials.
Base Attack 44
Secondary Stat: Plus 6% Attack
The Crush ability gives characters a 50% chance of dealing between 240 to 480% AoE damage to enemies every fifteen seconds.
Rainslasher
Rainslasher is a great four-star pull to use on characters like Chongyun or Razor who are effective against hydro and electro enemies.
Base Attack: 42
Secondary Stat: Plus 36 Elemental Master
Rainslasher has the unique ability Bane of Storm and Tide that makes it effective against opponents weak to electro and hydro damage. The player will get a constant 26 to 36% attack buff against these enemies with no cooldown time.
Related: Genshin Impact: How To Complete The Skyfrost Nail
Sacrificial Greatsword
This is another four-star gatcha pull that is perfect for those wanting to concentrate on elemental damage like Chongyun.
Base Attack: 44
Secondary Stat: 6.7% Energy Recharge
The claymores ability Composed gives the player a 40 to 80% chance of resting the elemental skills CD when used. This reset can occur between ever 16 to 30 seconds.
Blackcliff Smasher
The four-star Blackcliff Smasher can be purchased from Paiman's Bargains for 24 Masterless Starglitter.
Base Attack 42
Secondary Stat: Plus 12% Crit Damage
The Press The Advantage ability will increase a character's attack between 12 to 24% after killing an enemy. Each increase lasts for thirty seconds and the effect can stack up to three times.
Whiteblind
Whiteblind is a four-star weapon that can be forged by any player as long as they collect enough materials.
Base Attack: 42
Secondary Stat: Plus 11.3% Defense
The claymores ability Infusion Blade will increase both attack and defense by 6% for 6 seconds with a possible stack of four. This can only occur every 0.5 seconds.
Snow Tombed Starsilver
This is another weapon that is forgeable once the player has unlocked the recipe in the Dragonspine region. This particular weapon's blue-print will be unlocked by doing the stone carving quest.
Base Attack: 44
Secondary Stat: Plus 7.5% Physical Damage
The Snow Tombed Starsilver is perfect for characters like Diluc, Beidou, and Razor thanks to its ability to initiate elemental reactions. It has the Frost Buriel ability which gives the user a 60% chance to spawn an icicle that inflicts 80% AoE cryo damage. If the enemy happens to be weak to cryo this is bumped up to 200% damage, and the effect can occur every ten seconds.
The Unforged
The Unforged is the newest five-star gatcha pull and it's dedicated to shield characters making Noel and Xinyan a perfect match.
Base Attack:  46
Secondary Stat: Plus 10.8% Attack
The Unoforged has the Golden Majesty ability which increases the user's shield strength by 20 to 40%. In addition, hitting an opponent will give the player a 4 to 8% attack bump that can stack up to give times and will last for eight seconds each; this ability can occur every .3 seconds. The player will also get a 100% attack increase when actively using a shield.
Skyward Pride
Skyward Pride is another five-star pull, but this time it has a focus on energy recharge.
Base Attack 48
Secondary Stat: 8% Energy Recharge
Skyward Pride has the ability Sky-ripping Dragon Spine that will increase the player's damage by 8 to 16%. When charging your attack or using your elemental skill, the claymore will create a vacuum blade capable of doing between 80 to 160% attack damage to the enemy for twelve seconds at a time. This additional attack can trigger every 30 seconds.
Wolf's Gravestone
Wolf's Gravestone is a five-star pull that many commonly pair with Diluc and consider to be the hardest hitting weapon in the game.
Base Attack: 46
Secondary Stat: Attack Plus 10.8%
Wolf's Gravestone comes with the Wolfish Tracker ability that will raise the character's attack by 20 to 40% and then an additional 40 to 80% for twelve seconds each time the character's HP falls below 30%. This ability is able to trigger every 30 seconds.
Next: Here's A Complete Route Farming Guide For Weapon Materials And Ores In Genshin Impact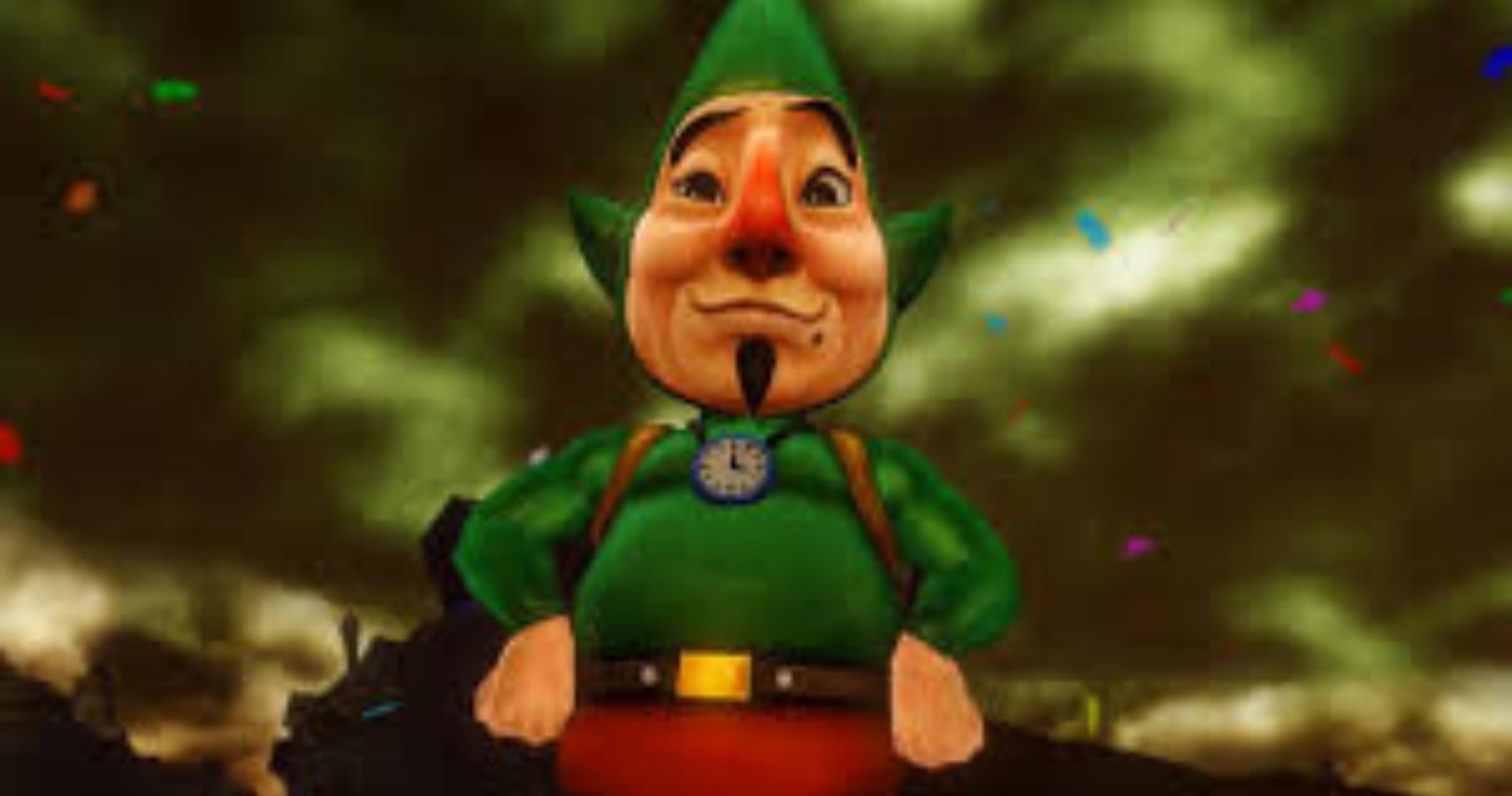 Jess has been writing for clients all around the world for years. From companies in Japan to being featured on The Kim Komando Show, Jess has prided herself in expressing her love for gaming. Her favorite console is the Nintendo 64 and she revels in replaying through Paper Mario and Megaman Legends. When not fighting Reaverbots she can be found gushing over the newest JRPGs or watching seasonal anime with her furless cat Noko.
Source: Read Full Article