In Version 2.8 of Genshin Impact Hoyoverse released two brand-new outfits along with the return of Golden Apple Archipelago. Diluc and Fischl received the cosmetic love this time. Fischl's outfit can be acquired for free in the Summer Event and the new Hidden Strife event lets you use the Diluc one as a trial!
A new anomaly has appeared in the region of Mondstadt, and it's shown as a Red ley line cloud. Until now, we only had Blue and Yellow clouds for these, but this event brings along a new time-limited ley line that will help you get a ton of rewards.
How To Unlock The Hidden Strife Event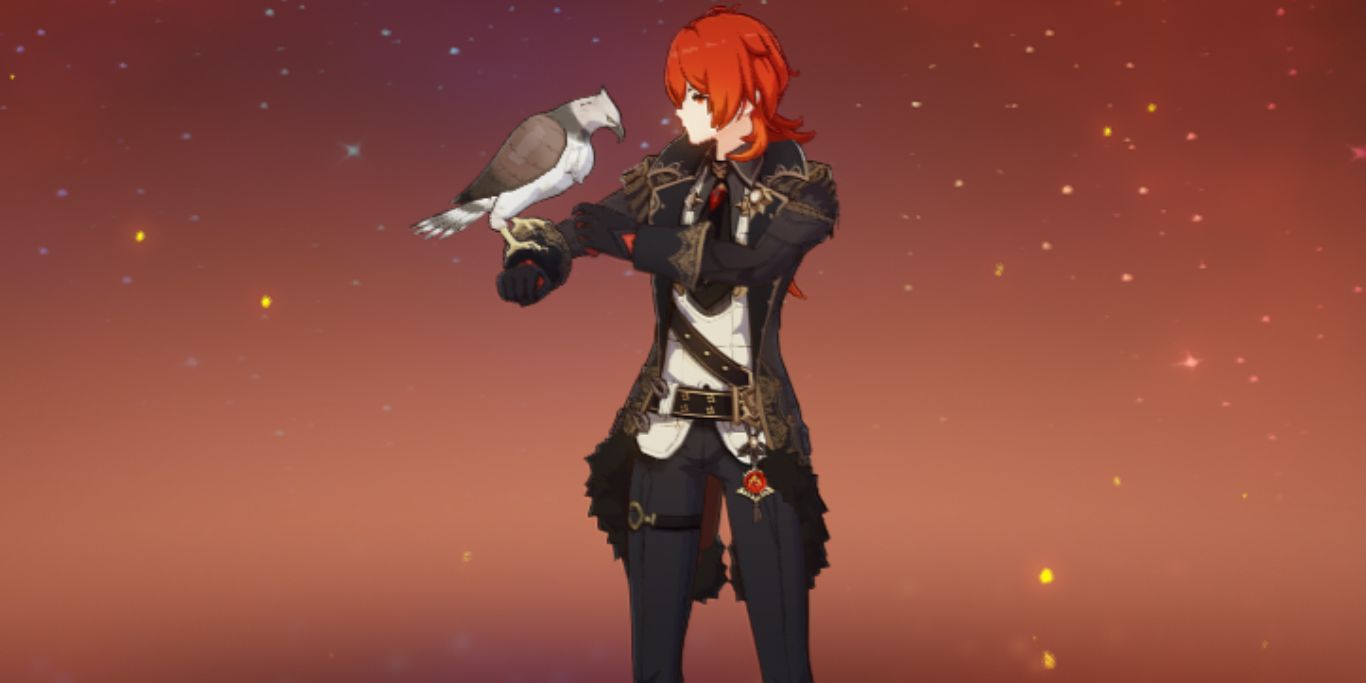 Just like every other event, there are a few requirements that you need to fulfill before being able to take part in the Hidden Strife event that lasts until August 15, 2022. Firstly, players must reach Adventure Rank 25 by exploring and/or finishing quests.
Further, you need to finish the third act of the Prologue Chapter in Archon Quest known as "Song of the Dragon and Freedom" and the first chapter of Diluc's story quest "Noctua Chapter: Act I – Darknight Hero's Alibi". Once you're done with these, you can access the event's starting quest.
How To Beat The Hidden Strife Event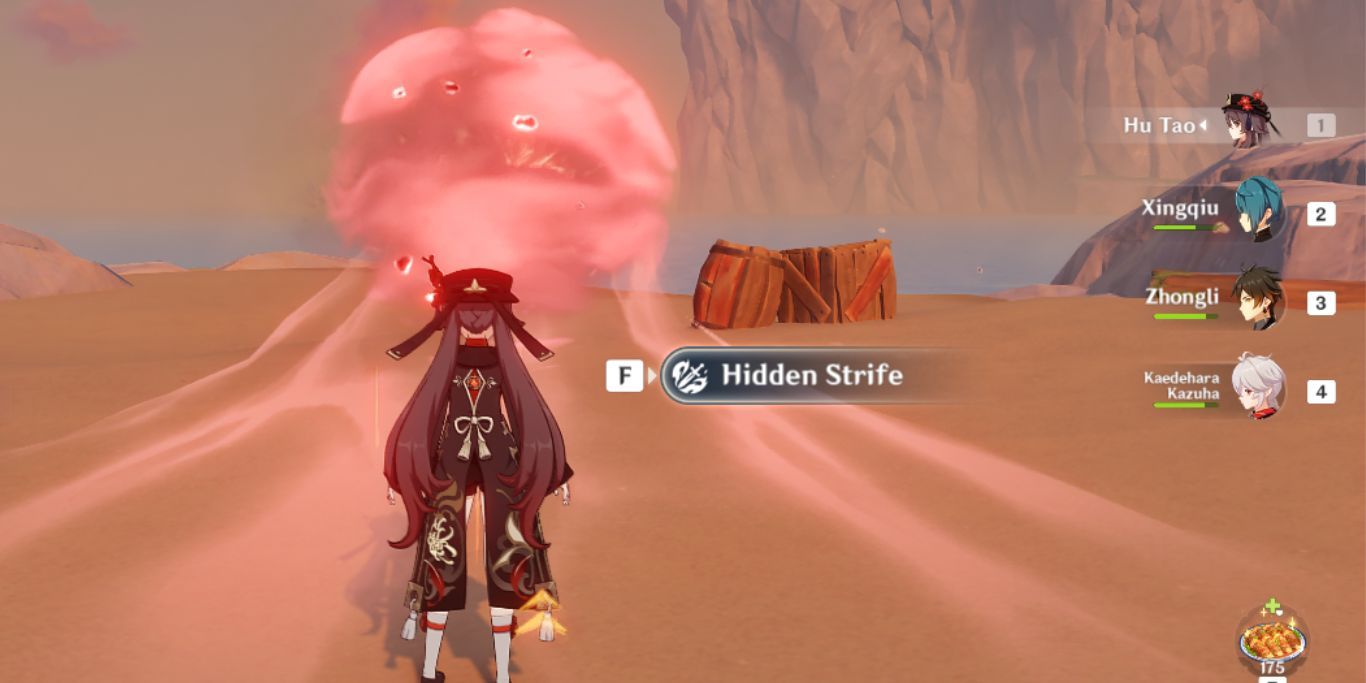 Upon starting the event quest, you'll need to head over to Dawn Winery to meet Diluc and get some grape juice for Paimon. Here, you'll meet Adelinde who will tell you that Diluc has gone to Falcon Coast to take care of some "unsavory guests".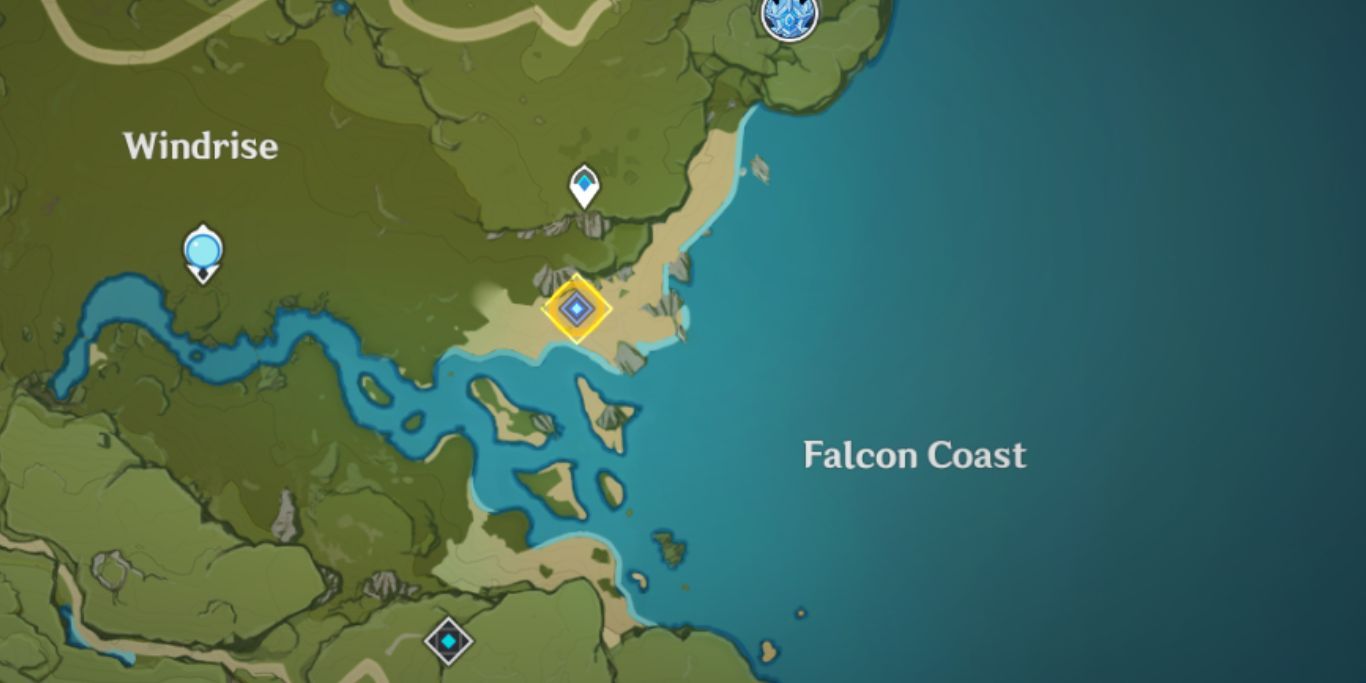 Head over to the exact location which is below the Cryo Regisvine on the beach. Once you're here, you will be able to read a note left by someone for Diluc. Upon reading it, you'll get close to the red ley line and see an event from the past.
This is where the game lets you use the new Diluc outfit to defeat some enemies.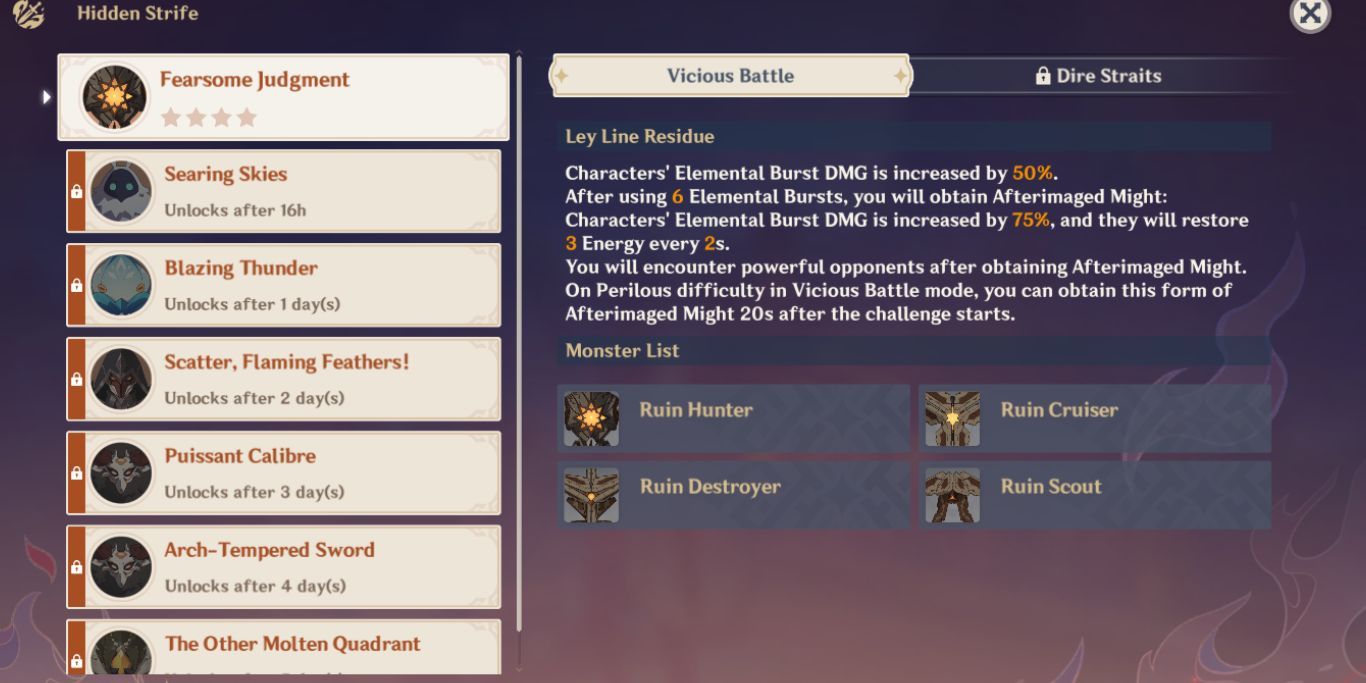 Upon defeating the enemies, you can interact with the same ley line to start the actual event. This will take you to the main event screen where you will see Vicious Battle and Dire Straits for every single part of the event. You need to finish the challenge at every single difficulty to get the rewards.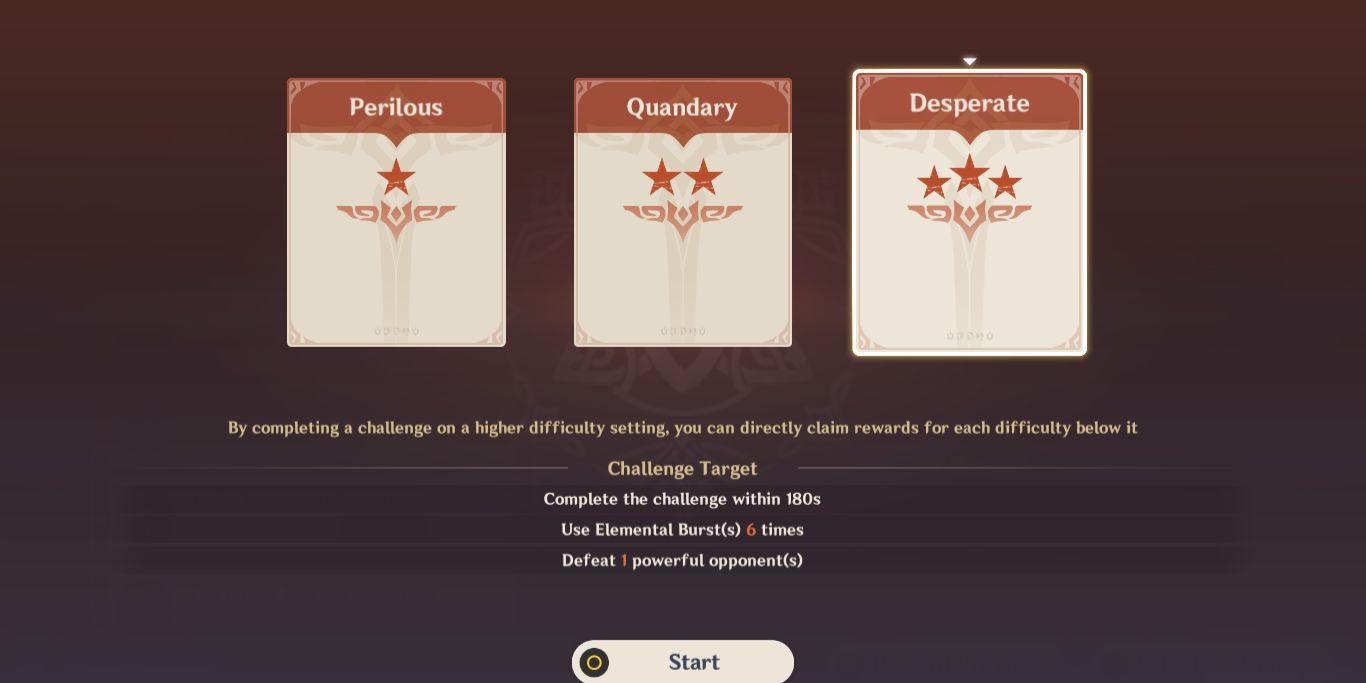 To unlock the Dire Straits difficulty, you need to finish the challenge at Desperate difficulty in Vicious Battle. If you beat the Desperate difficulty, you will also unlock the rewards for Perilous and Quandary automatically.
Similar to the Phantom Flow event completing objectives will unlock buffs.There are certain challenges that you need to finish to unlock the Afterimaged Might buffs. You'll encounter the more powerful opponents after getting this effect and a certain amount of powerful opponents need to be defeated in the given time limit to beat the challenge. Make sure you take the buffs into account when assembling your team for each stage.
Hidden Strife Rewards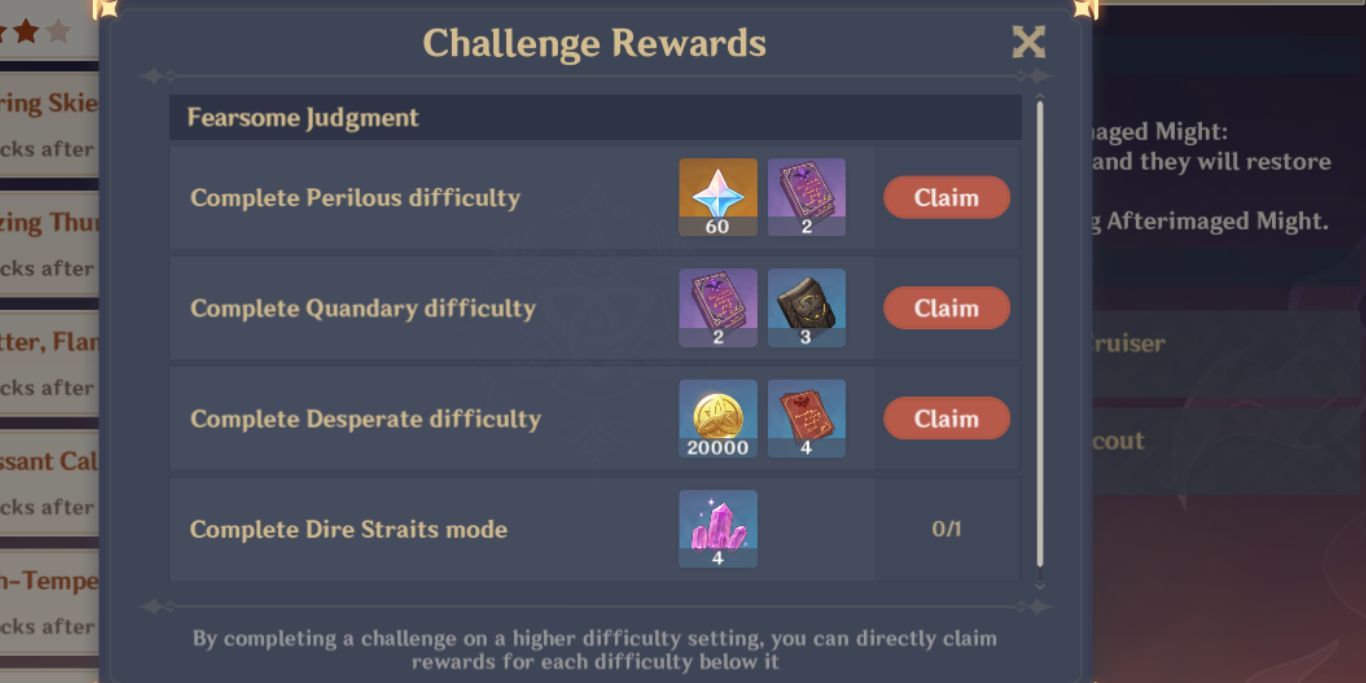 This is an early-game event, and it gives you most of the main rewards after clearing the easier challenges. For example, you get 60 Primogems and two Hero's Wits whenever you beat Perilous Difficulty of any part for the first time.
Further, you unlock another two Hero's Wits and three Weapon Ascension Material for clearing Quandary difficulty. Other than that, you'll get 20,000 Mora, four Adventurer's Experience, and four Mystic Enhancement Ore for every part (a total of seven).
Source: Read Full Article