Hot on the heels of the Lantern Rite Festival, Genshin Impact brings us yet another new patch with another flagship event: Three Realms Gateway Offering. The event will last until March 30th, and this time around players will be sent into the depths of Enkanomiya to investigate a creeping corruption affecting the land. Once you arrive, you'll notice that this event-specific version of Enkanomiya is slightly different than the one you're used to, so expect danger and surprises at every turn.
For those who want to sink their teeth into the Three Realms Gateway Offering event immediately, there might be some bad news. The event has several prerequisites, including being at least Adventure Rank 30 and having completed Chapter II: Act II of Inazuma's Archon Quest. You must also complete the Erebos' Secret World Quest Series, which opens up several new areas directly tied to the event. Luckily, this guide will teach you the ins and outs of Erebos' Secret so you can dive into the dark of Enkanomiya as soon as possible.
How To Complete The Three Great Martial Trials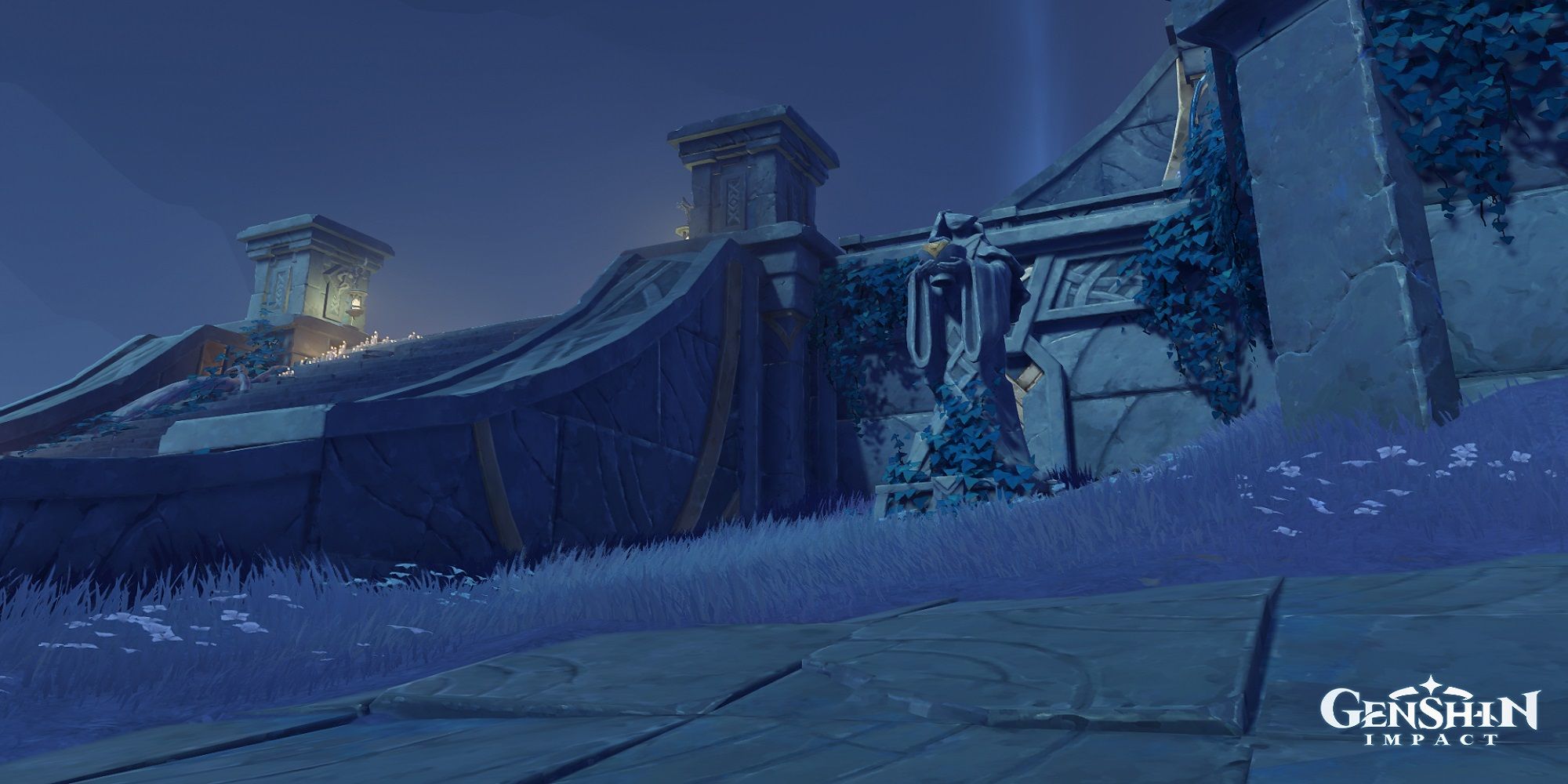 Erebos' Secret is a series of World Quests that centers around you completing The Three Great Martial Trials. To begin this process, you must talk to Eboshi, one of the many Shades of Tokoyo you can find roaming around Enkanomiya during Evernight. Eboshi resides in the northwest portion of The Serpent's Heart, and talking to her will open up three new areas in the outskirts of Enkanomiya: Yachimatahiko's Locus, Yachimatahime's Locus, and Kunado's Locus.
Yachimatahiko's Trial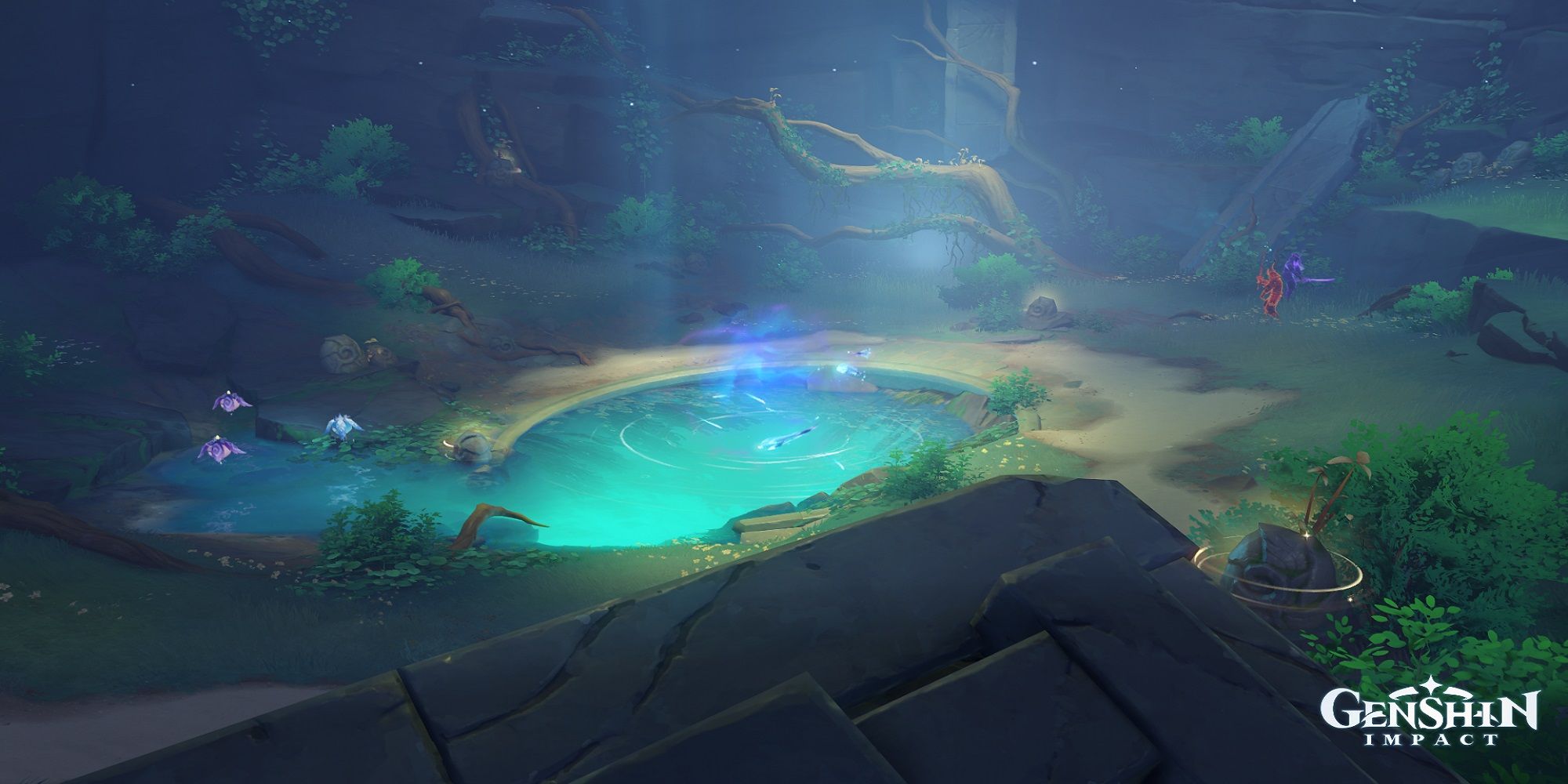 To reach Yachimatahiko's Trial, you must go to the Emanant Skylight in The Narrows. There will be a pool there with Ghostfish that is guarded by some Bathysmal Vishaps. Gliding into the Ghostfish will cause them to carry you to a portal, which will transport you to Yachimatahiko's Locus.
At this location, you will talk to a shade named Uda to begin your trial. The trial requires you to explore the small island and collect four "Flames of the High Gate." These flames are little blue wisps that are pretty easy to find, but you'll need to mess around with some Day-Night Mechanisms to access all of them. Once you collect all four, talk to Uda again to complete your first trial.
Yachimatahime's Trial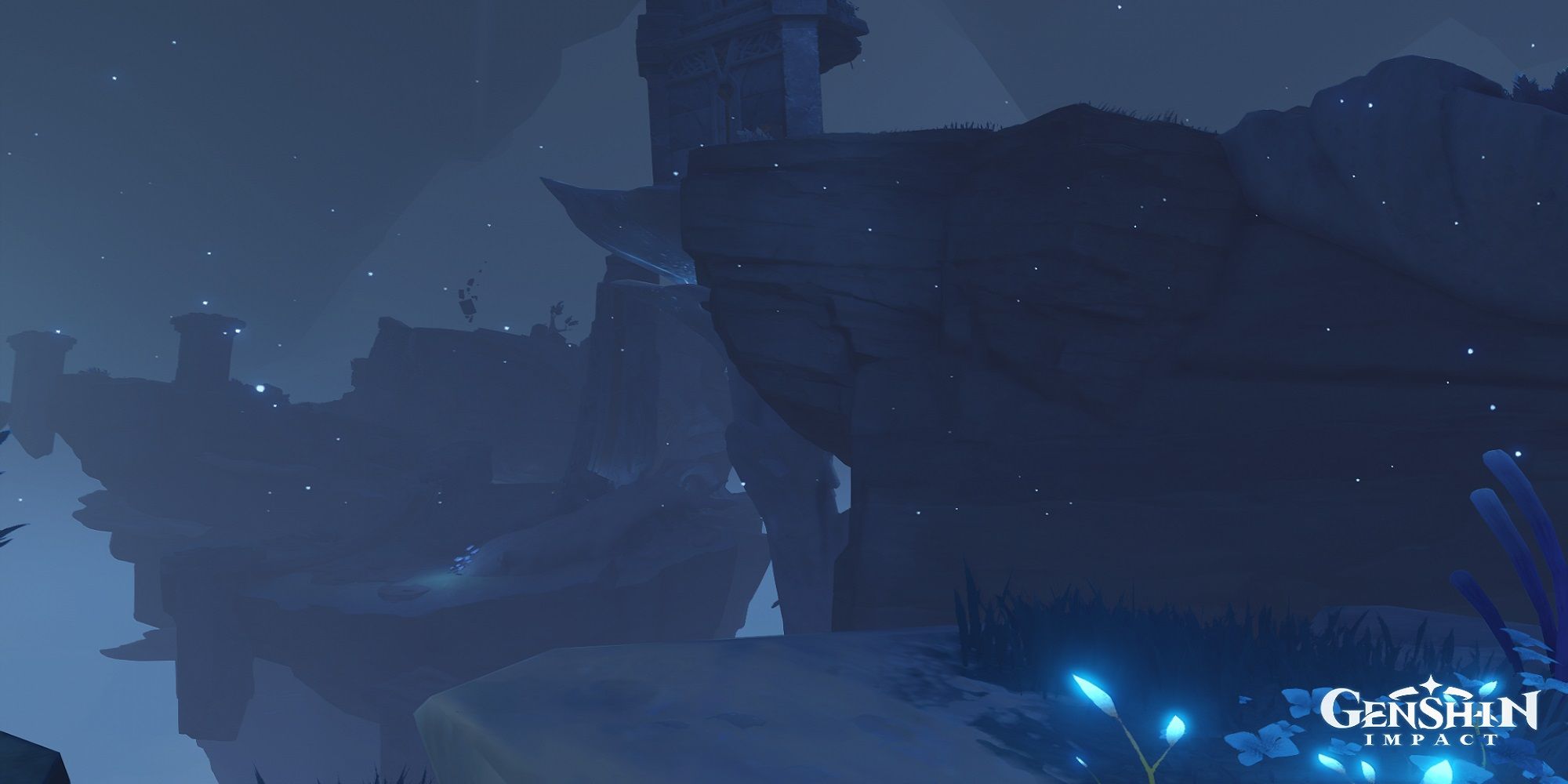 Yachimatahime's Trial is similar in structure to the first one. Go to the Emanant Skylight in the Evernight Temple, ride the Ghostfish elevator into the portal, and then you'll be at Yachimatahime's Locus. A shade named Eki will assume the same role as Uda, tasking you with finding four "Flames of the High Gate" once again.
Collecting these four flames won't require any Day-Night puzzles, but they are in trickier locations than before. Interacting with a scrying pool at the front of the area will give you a glimpse at the location of all four flames. Use these sneak-peeks to piece together the flames' locations, then talk to Eki once more to complete the second trial.
Kunado's Trial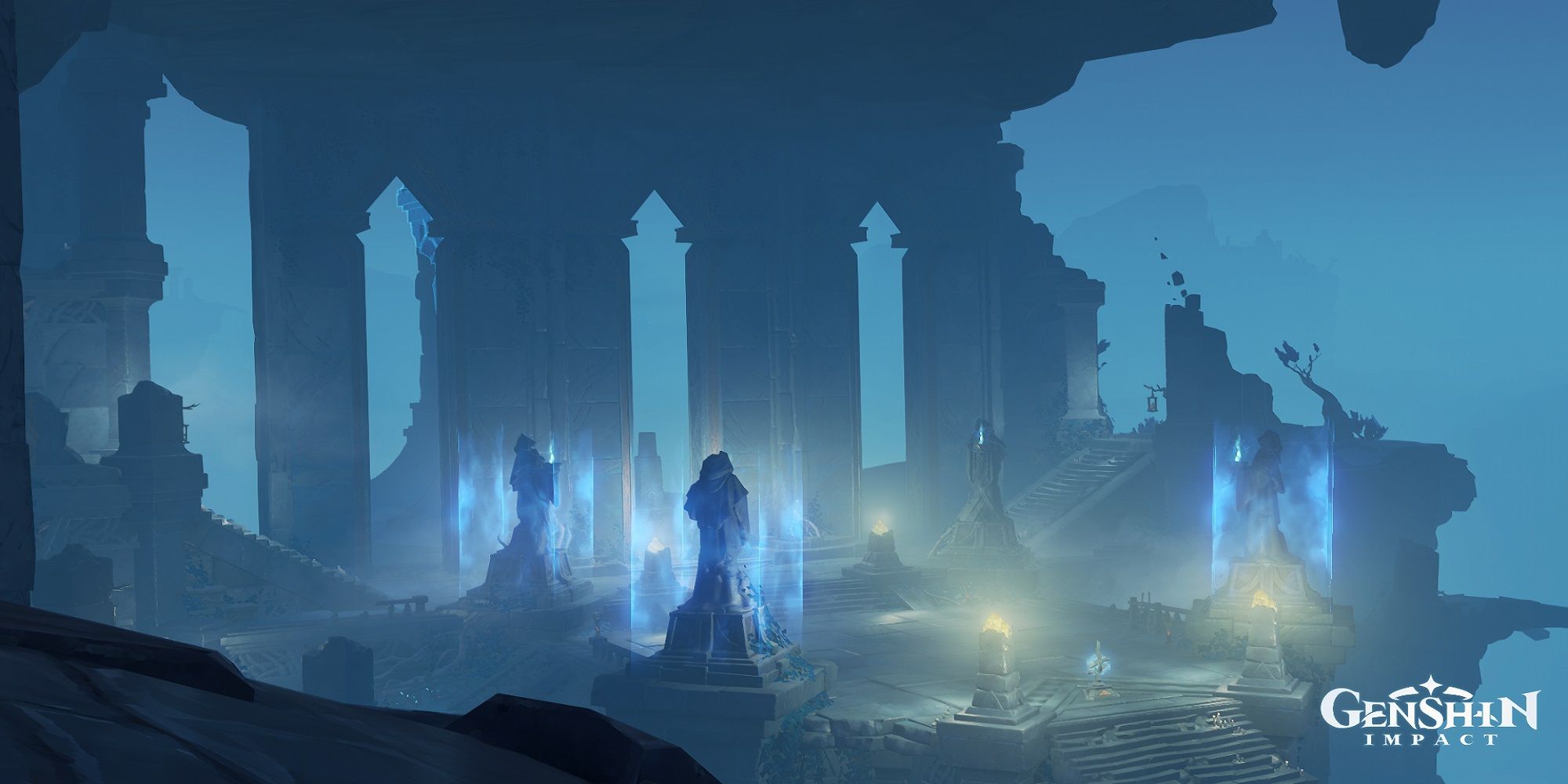 Like the other two trials, you must first travel to the Emanant Skylight in The Serpent's Heart and ascend into the portal with the help of the Ghostfish. This will take you to Kunado's Locus, where you'll talk with the shade Daimon to commence the final trial.
You'll have to release four "Flames of the High Gate" again, but this time the trial is more combat-focused. Once you light the four torches next to the statues with Pyro, a fight will immediately begin against some fearsome foes. Rifthounds, Abyss Mages, Bathysmal Vishaps, and even an Abyss Herald will all appear, so make sure you have a strong team prepared to conquer them. When all enemies are defeated, climb the four statues to release their flames and talk to Daimon to complete the trial.
How To Unlock The Three Realms Gateway Offering Event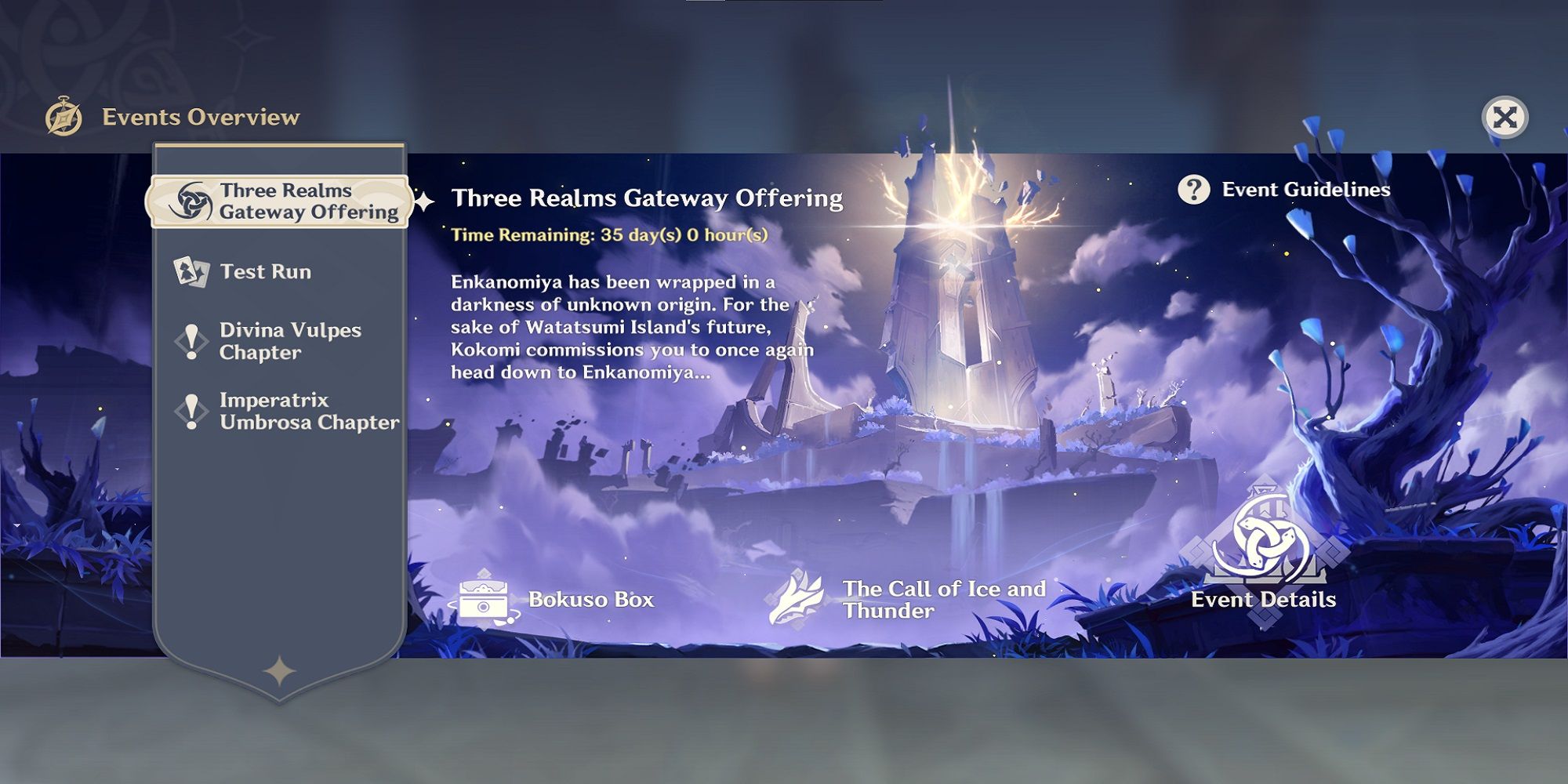 With all three martial trials completed, you can now talk to Eboshi once again to learn a few snippets of Enkanomiya's lore and finish Erebos' Secret. After this, the Three Realms Gateway Offering Event should be automatically unlocked, assuming you've met the other requirements as well. You can access the event via the Event Tab, and it will prompt you to seek out Sangonomiya Kokomi on Watatsumi Island to initiate the event's storyline.
The Three Realms Gateway Offering Event consists of several new mechanics and storylines as you attempt to dispel Enkanomiya's darkness while collecting treasure and combatting all kinds of darkness-infused enemies. The puzzles and challenges of the event can be complex, but many of them will take place in the three locations you just unlocked and visited during The Three Great Martial Trials. This means that you won't be going in completely blind, which should make your Enkanomiya exploits a little easier.
Source: Read Full Article