Gran Turismo 7 launched earlier this month and received a lot of praise. It received rave reviews across the board, landing itself an 87 on Metacritic. Then last week happened. Polyphony rolled out an update that made what had already been labeled a hard grind to unlock certain vehicles by some players even tougher. Then, just hours after that update went live, GT7's servers went offline, leaving the game almost unplayable for more than 24 hours.
Despite a disastrous few days for PlayStation's new racing sim, it was another successful seven days in the charts. At least the UK boxed chart, which is often a good reflection of how the week panned out and usually the first numbers that roll in on a Sunday or Monday. GT7 remains in number one (via Push Square), marking three weeks for the game at the top of the chart.
GT7 actually stopped what was something of a revolving door at the top of the boxed chart. It managed to replace Elden Ring at number one even though FromSoftware's hit game sold 12 million copies in its first three weeks. The Souls game actually managed to climb back up to number two this week. It was knocked down to third a week ago thanks to the arrival of WWE 2K22.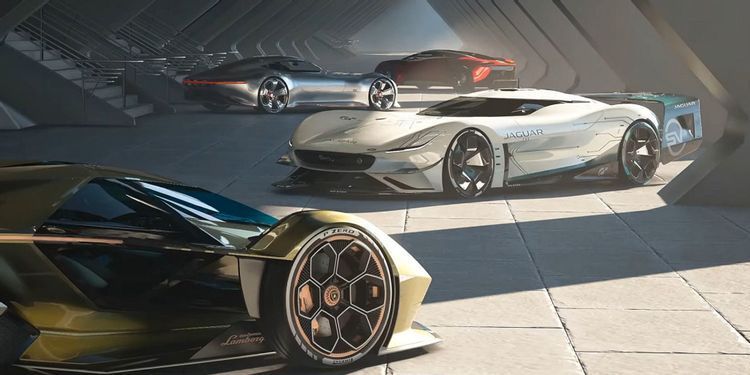 The new WWE game has to settle for third this week. You actually have to scroll all the way down to eighth in this week's top ten before you hit the first new release. Stranger Of Paradise: Final Fantasy Origin was the best performing new arrival, with fellow new release Five Nights At Freddy's: Security Breach just managing to claw its way into the top ten.
GT7 faces some stiff competition this coming week if it wants to hold onto that top spot, especially after the server and microtransaction debacles last week. Both Ghostwire: Tokyo and Kirby And The Forgotten Land launch this Friday. Two very different games, and it will be interesting to see not only if one of them can end GT7's three-week run at number one, but also which of the two new games will finish higher in the weekly rankings.
Source: Read Full Article