The Resident Evil and Division 2 crossover event is now live and there are plenty of cosmetics from the series up for grabs in their very own apparel caches. Each one of these costs 100 premium credits or, you can get one key every four SHD levels, and, if you get all of them, you unlock a Nemesis mask.
However, each set can be purchased individually in the apparel section of the store, so if you don't want the Nemesis mask and the other gear, then you can pick and choose on an individual basis.
First off, there's the Umbrella Corporation Operative which is, in essence, the Hunk outfit. In this bundle, you get the iconic red-eyed mask which is listed as a helmet, the pants, shirt, and boots, all of which are high-end. Complete the set and you get Turmoil and Agency dyes.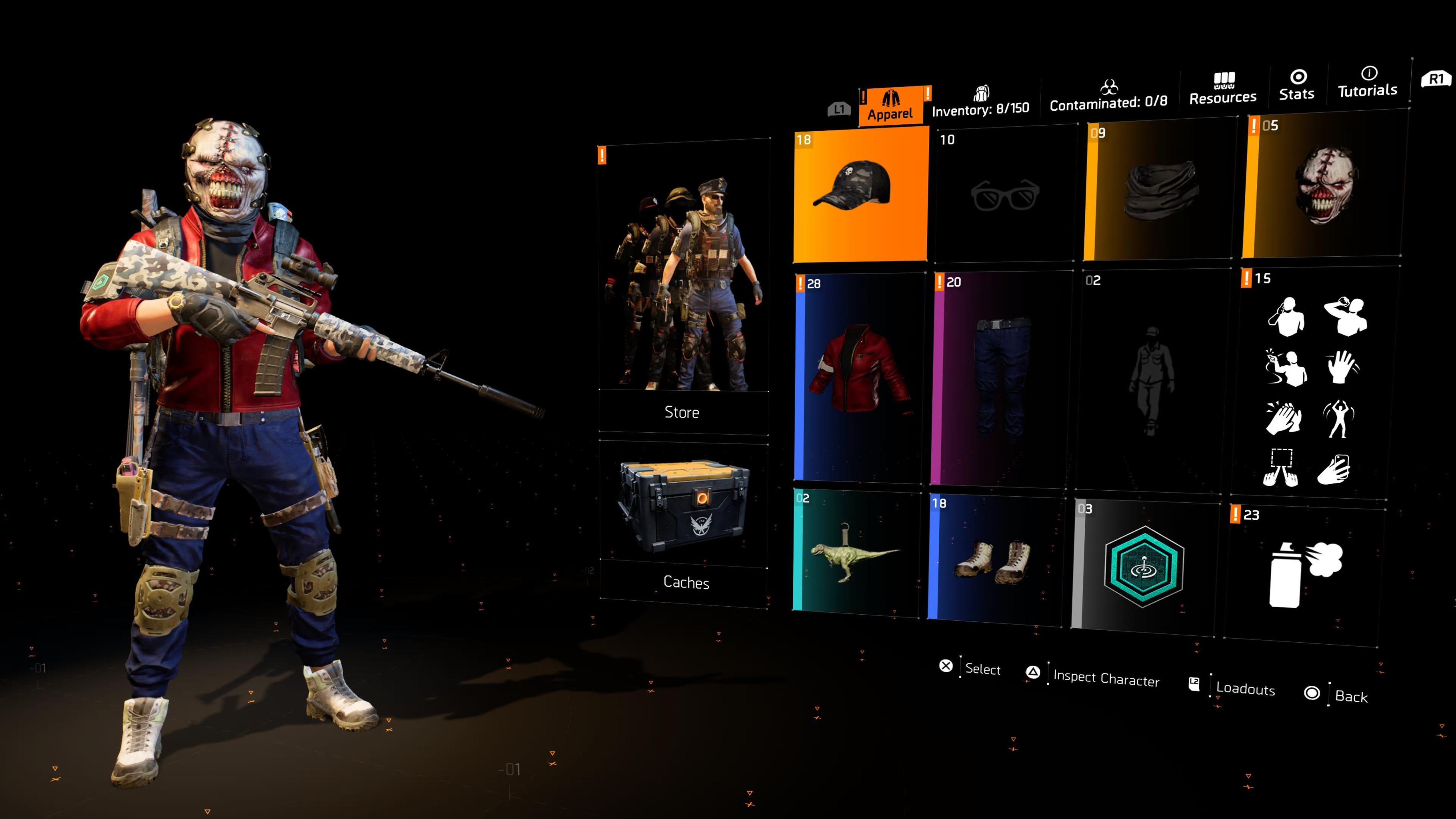 Then, there's the Chris Redfield STARS bundle which is superior in quality. This only has three pieces – the pants, boots, and vest, all based on his look from the very first Resident Evil game. Completing this set nets you the Venery dye.
As seen in the trailer, Jill Valentine has a set. However, joining her is Rebecca Chambers from Resident Evil 0 and the first game. Jill's set is superior, featuring her pants, beret, shirt, and boots, with the Uniform dye unlocked for completing it, while Rebecca's set is of specialized quality, featuring her boots, pants, and medic shirt. Completing Chambers' set does not unlock any dyes.
For logging in, you get the entire Leon Kennedy RPD set free of charge, and that's high-end, but there are a few bonuses not part of a set that are also available for purchase. These are both jackets, that of Leon Kennedy's from Resident Evil 4 and Claire Redfield's from Resident Evil 2.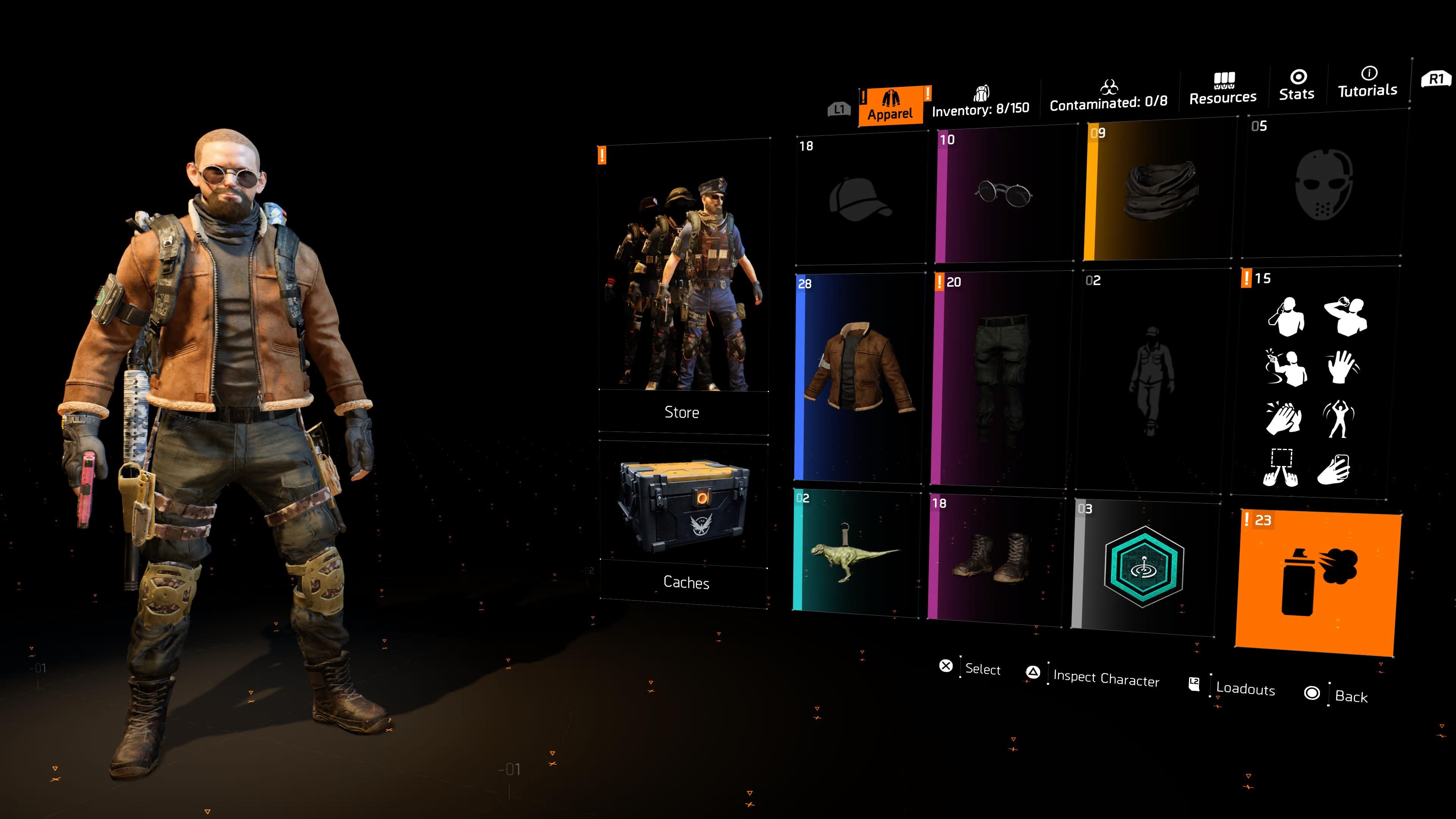 Finally, there are the weapons – Corporate for the Police M4, Crimson for the Military M870 or Cuelebre, Decorator for the Black Market T821, Dapper for the Custom PF45 or Lightning Rod, and Scratch Pad for the Diceros Special. These all appear to be based on guns from the Resident Evil games themselves, such as the Dapper being the Samurai Edge.
However, if you can't or don't want to fork out for everything, then there's always the free patches and back trophies which can be acquired through the daily projects' replacements, the STARS Support, and Assault projects. Each day, you can get two patches or trophies. The event runs from now until February 15, so there's plenty of time to get everything.
Next: Oculus Quest 2 Sells 1.4 Million Units In Q4 2020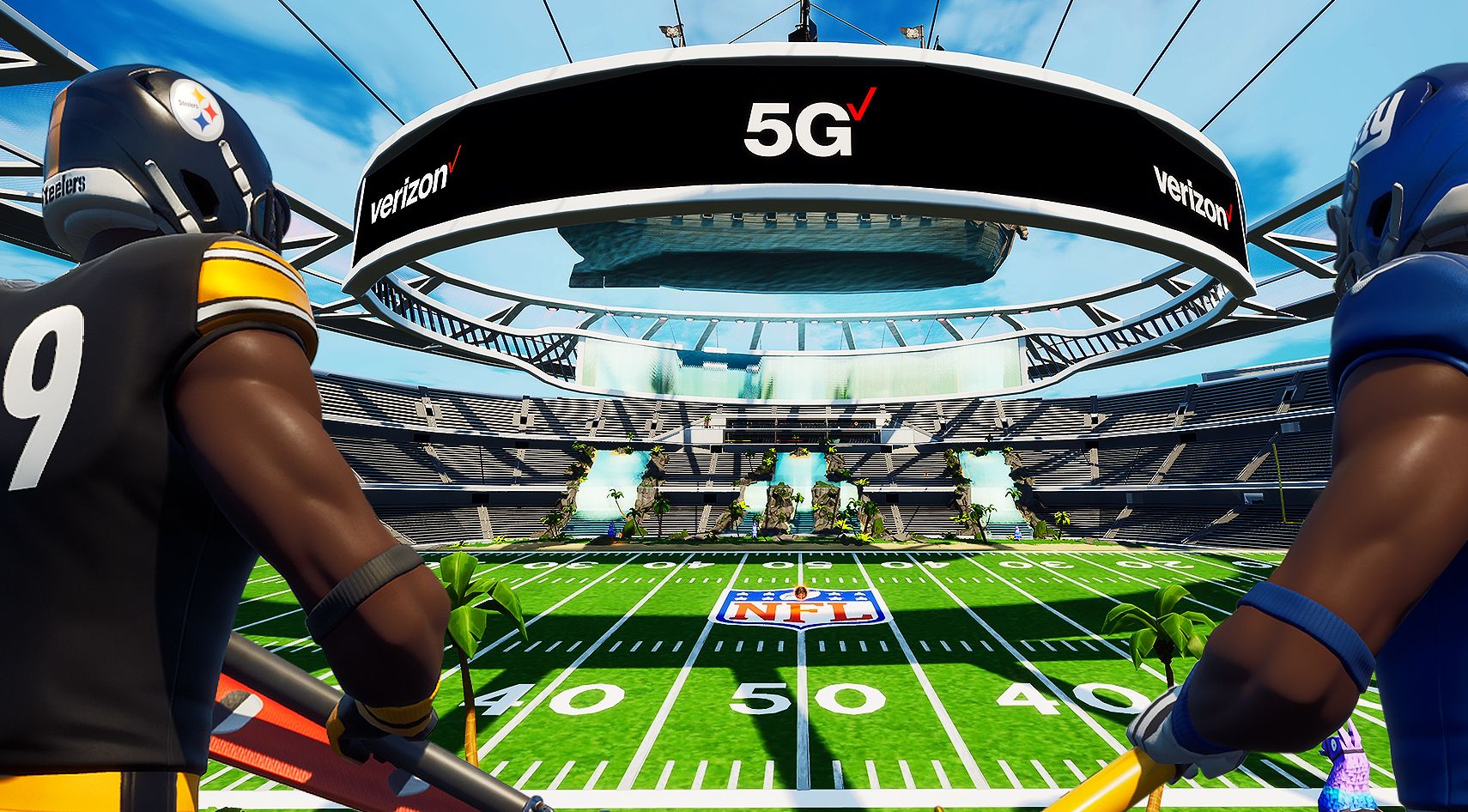 Game News
Resident Evil
Ubisoft
Capcom
Tom Clancy's The Division 2
The Division 2
Cheerio, or whatever it is that people expect the Brits to say, James is a Newcastle University student from, funnily enough, Newcastle, England. He's been gaming for as long as he can remember, starting out with Half-Life and Thomas the Tank Engine.
Source: Read Full Article