Quick Links
What Are The Hunting Grounds?
All Hunting Grounds Locations
What Do You Get For Completing All Hunting Grounds?
A returning activity from Zero Dawn, Horizon Forbidden West features various Hunting Grounds for you to delve into. Each one will aim to test you with challenges and time limits, so make sure you're prepared for them.
There are rewards you can earn for completing these, so it is worth taking part in. Here's where to find every Hunting Ground in the Forbidden West, and what you need to know about them.
What Are The Hunting Grounds?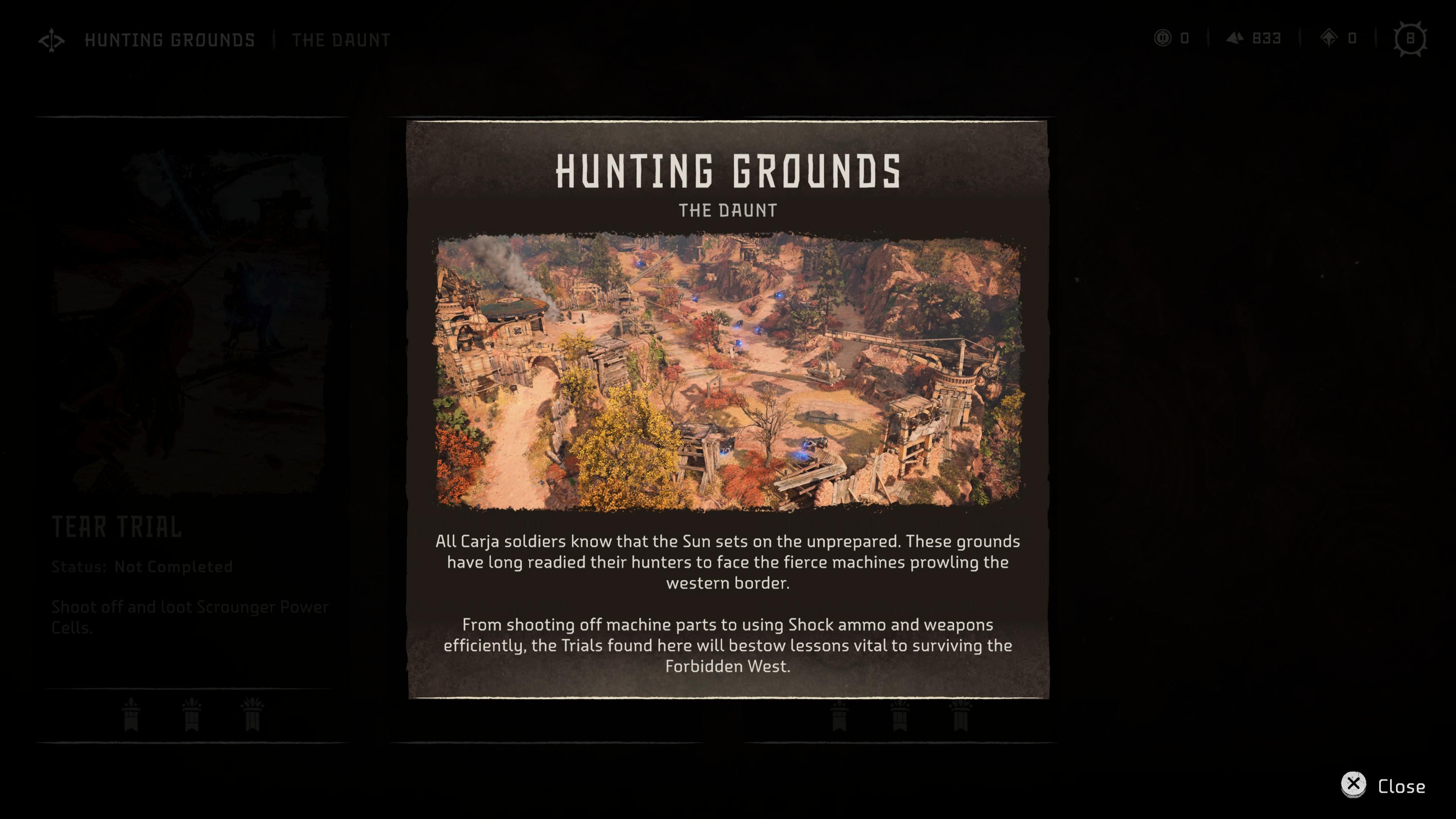 Just as they did in the original title, the Hunting Grounds have a dedicated area to test you with trials. There will be machines that roam, and you will need to complete certain challenges within a time limit.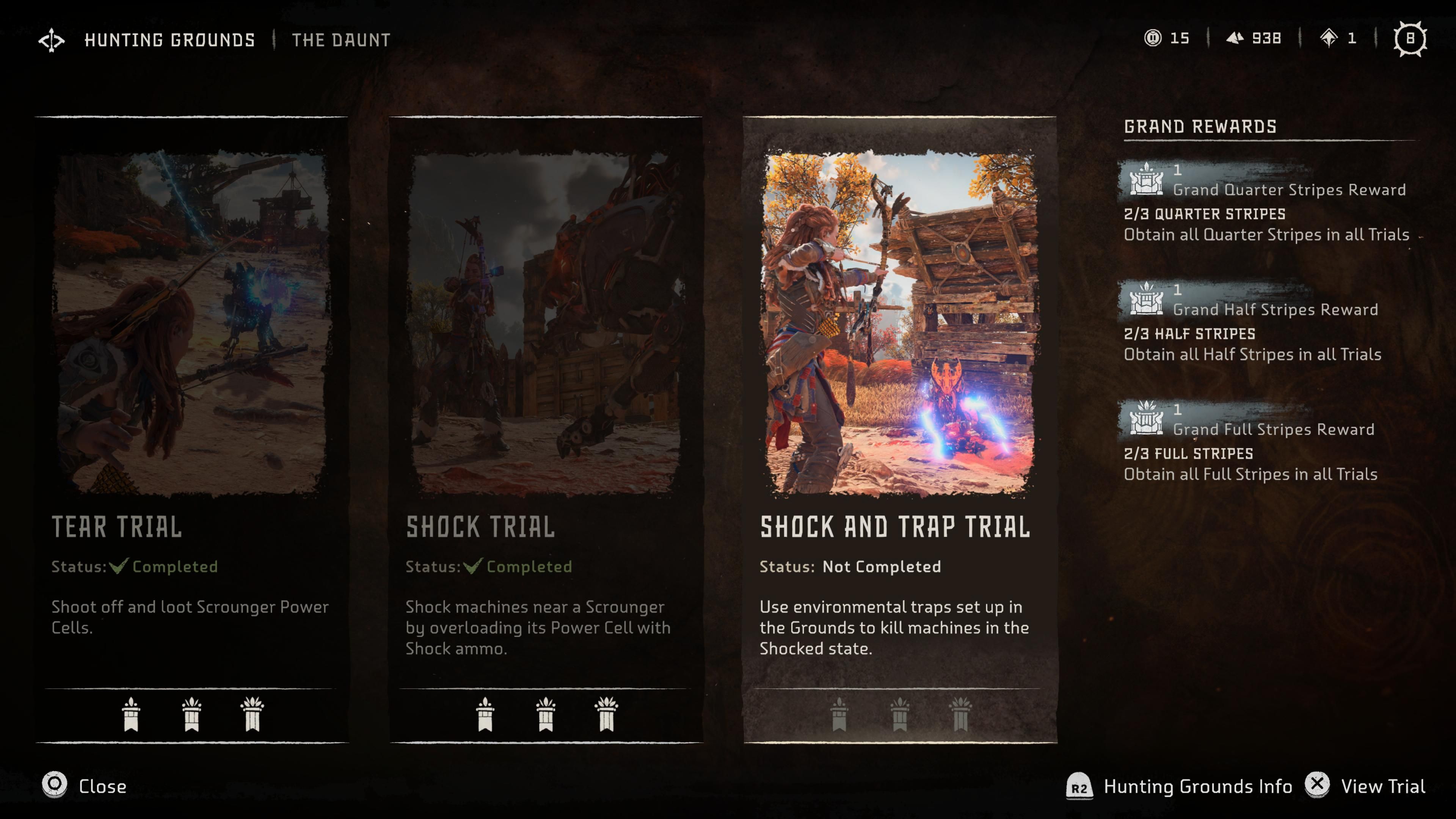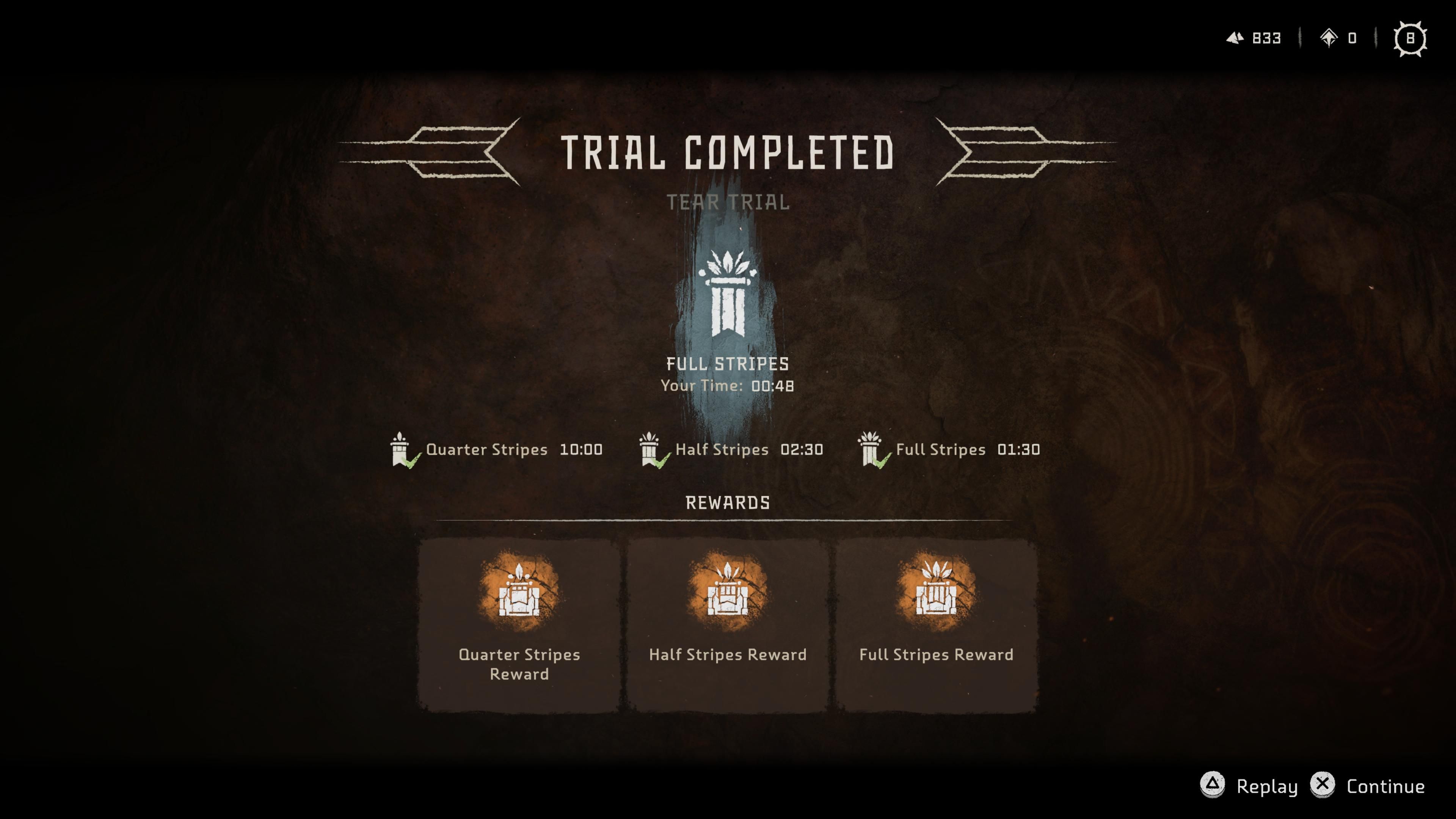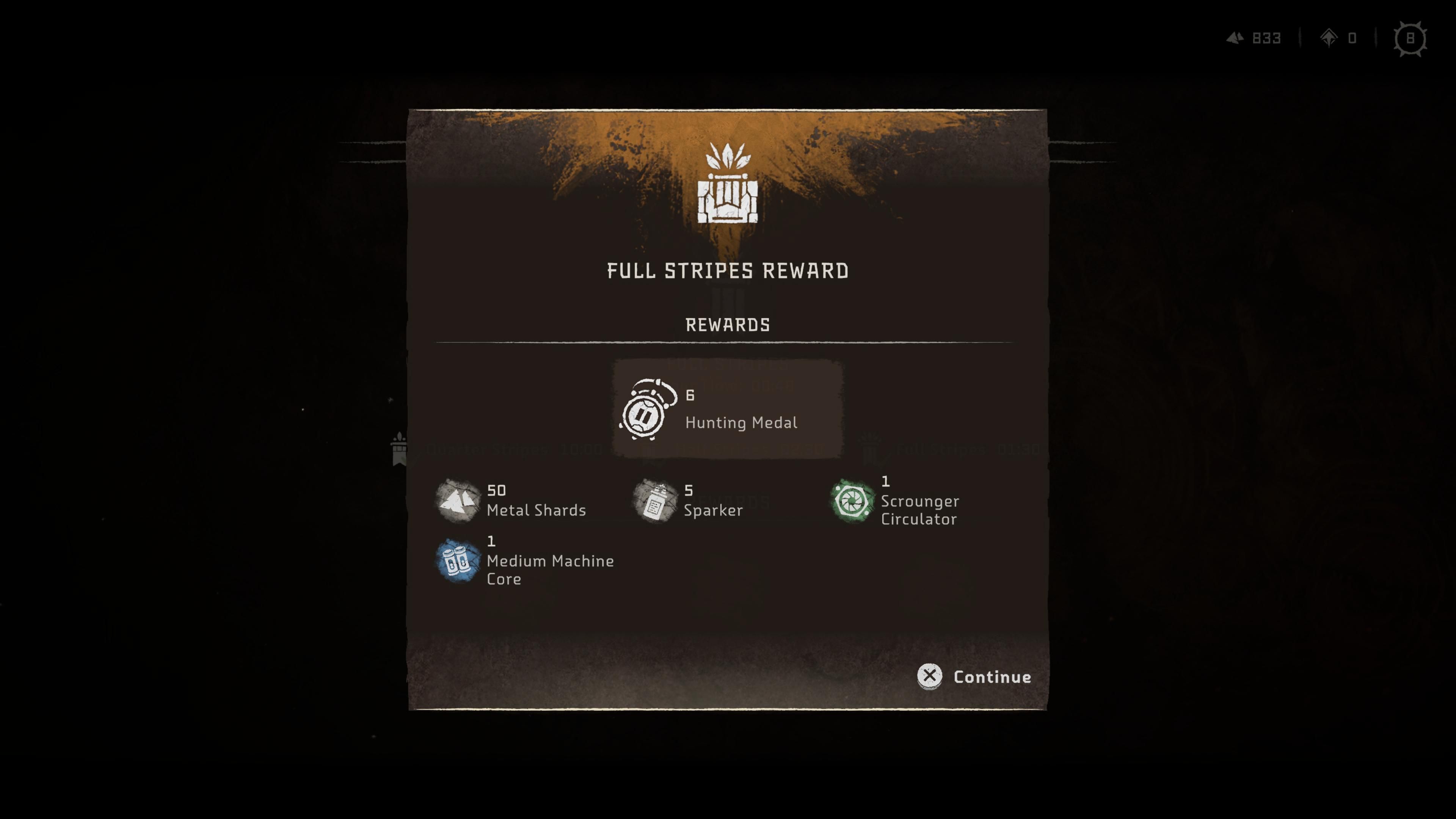 Completing the challenges within the time limit will earn you medals, in the form of Stripes. You can receive Quarter Stripes, Half Stripes, or Full Stripes, depending on how quickly you finish the trial. After completing them all, you can earn Grand Quarter Stripes, Grand Half Stripes, and Grand Full Stripes – the latter will mean that Hunting Ground is complete.
Even after you have completed a Hunting Ground, you can still return to tackle the trials whenever you like.
All Hunting Grounds Locations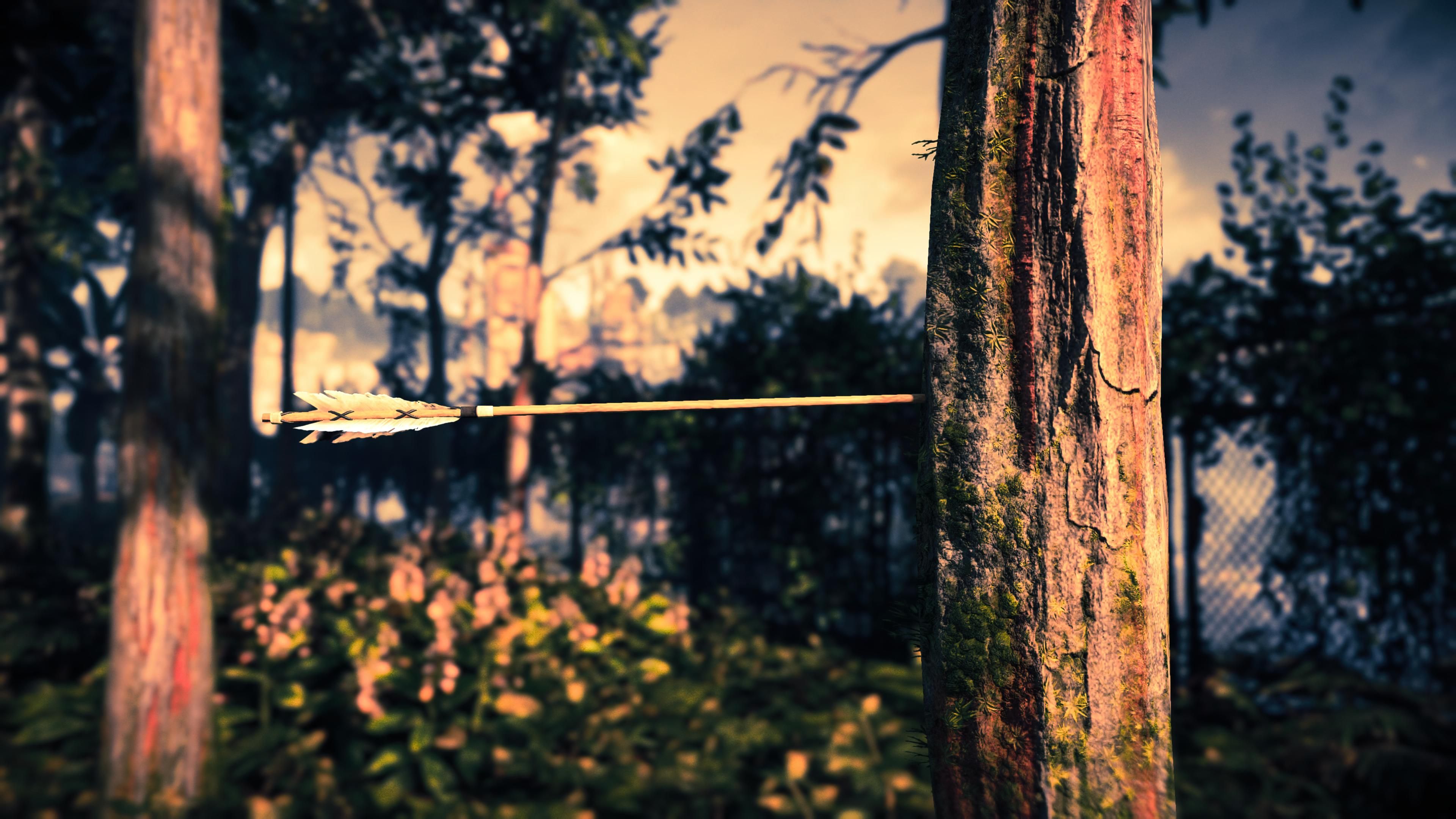 There are four Hunting Grounds in Horizon Forbidden West, with the first being located in The Daunt – the area where you will become familiar with most mechanics. The other three are dotted throughout the Forbidden West, and each of their locations can be seen below: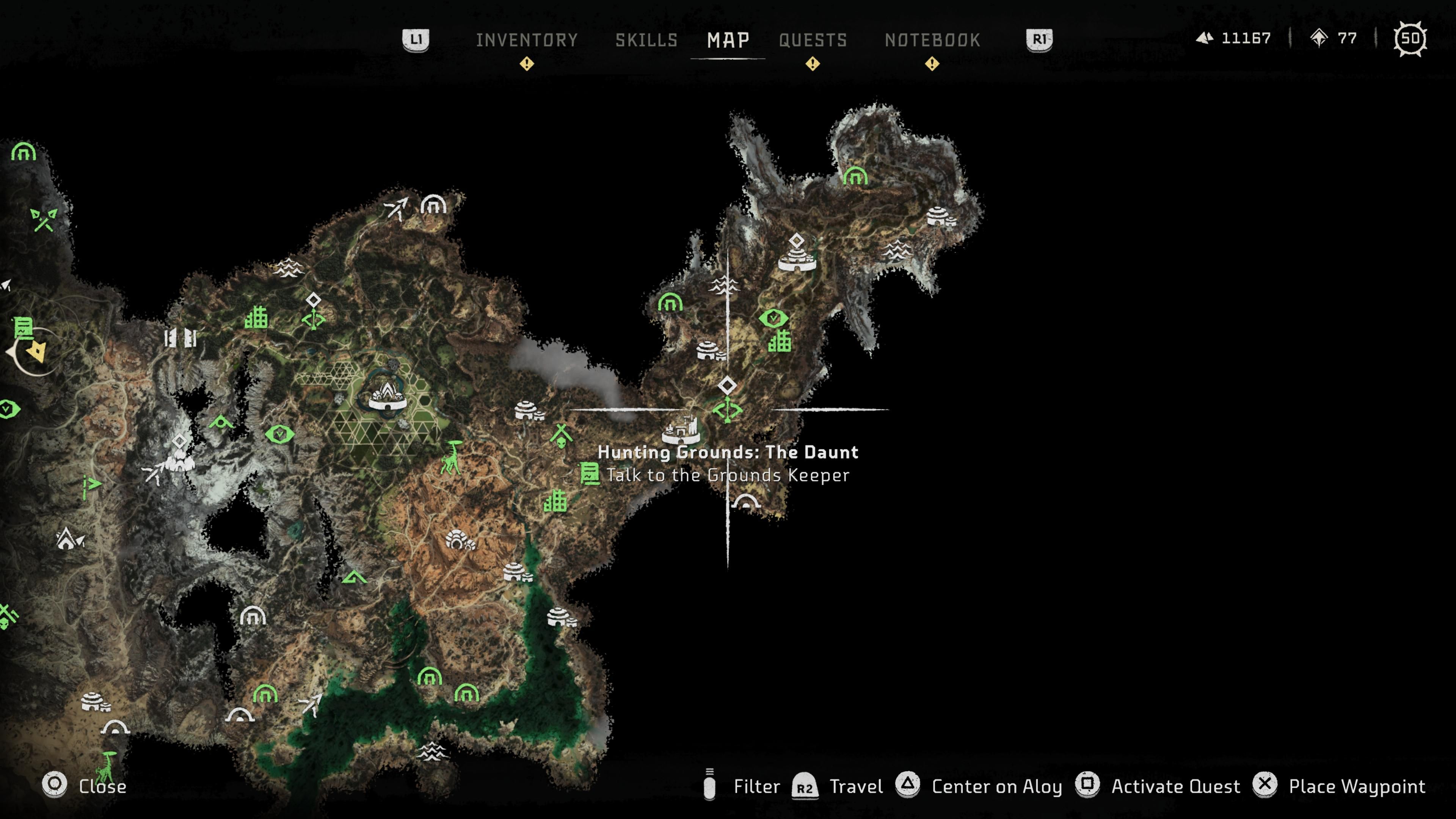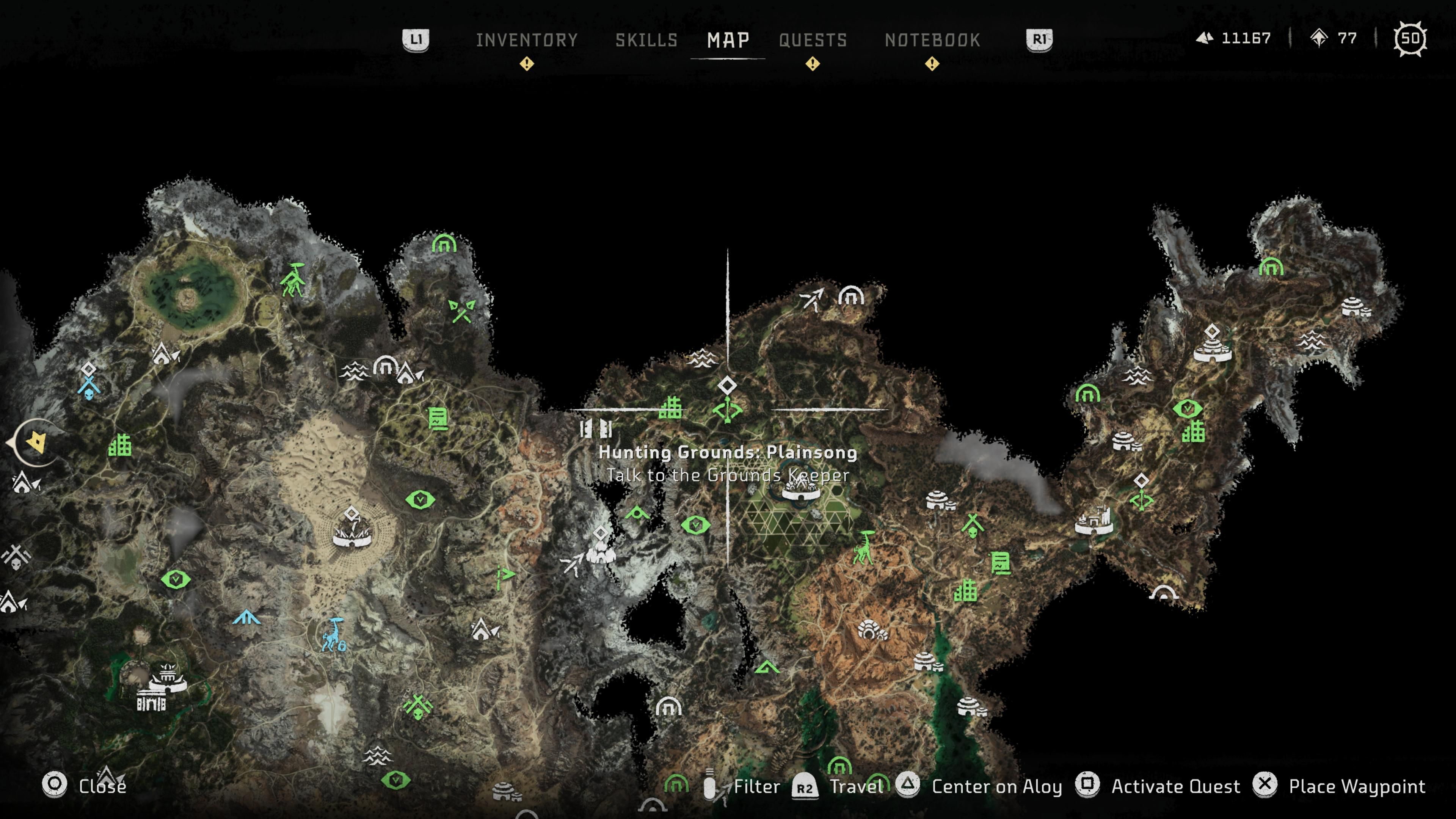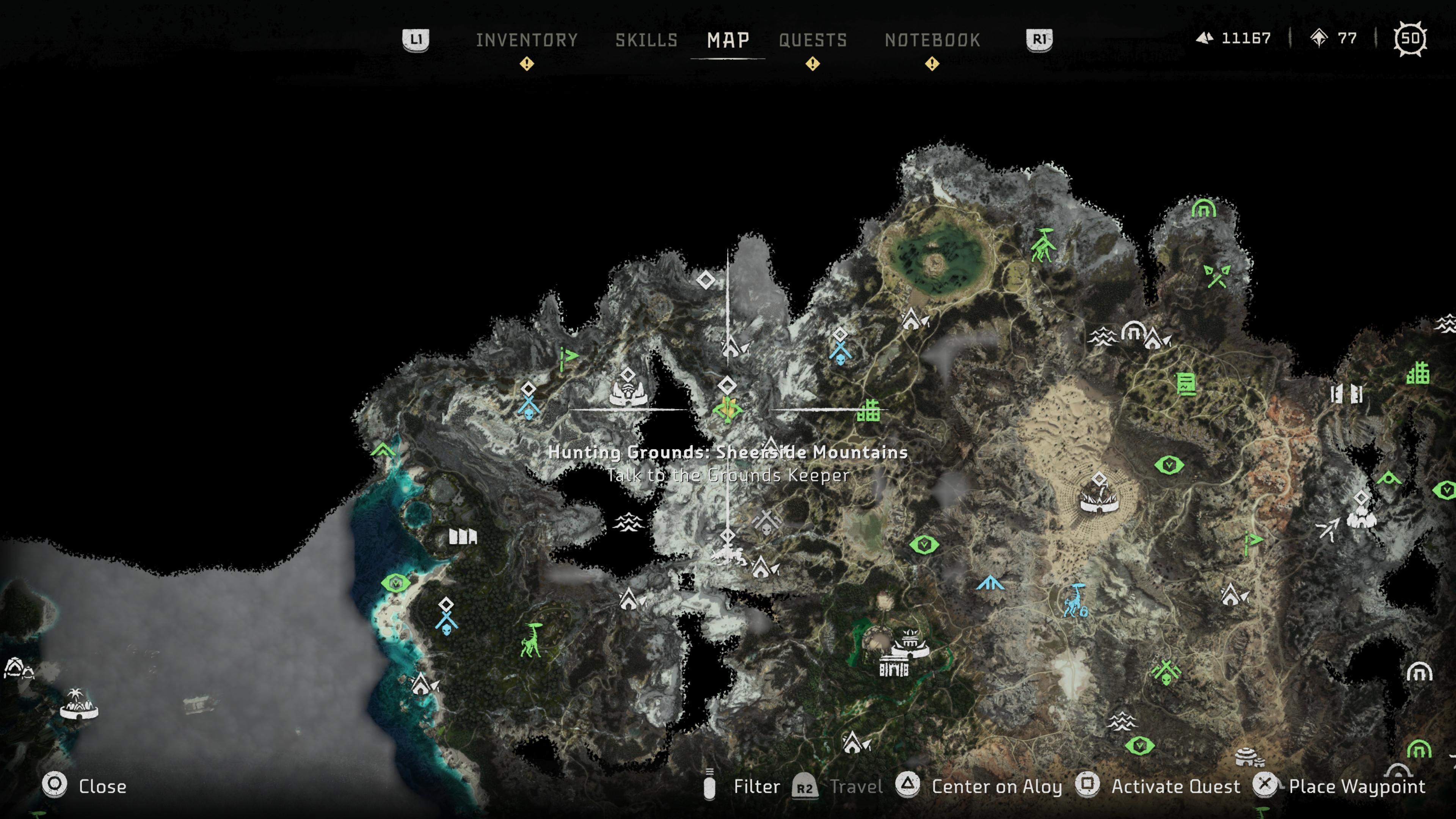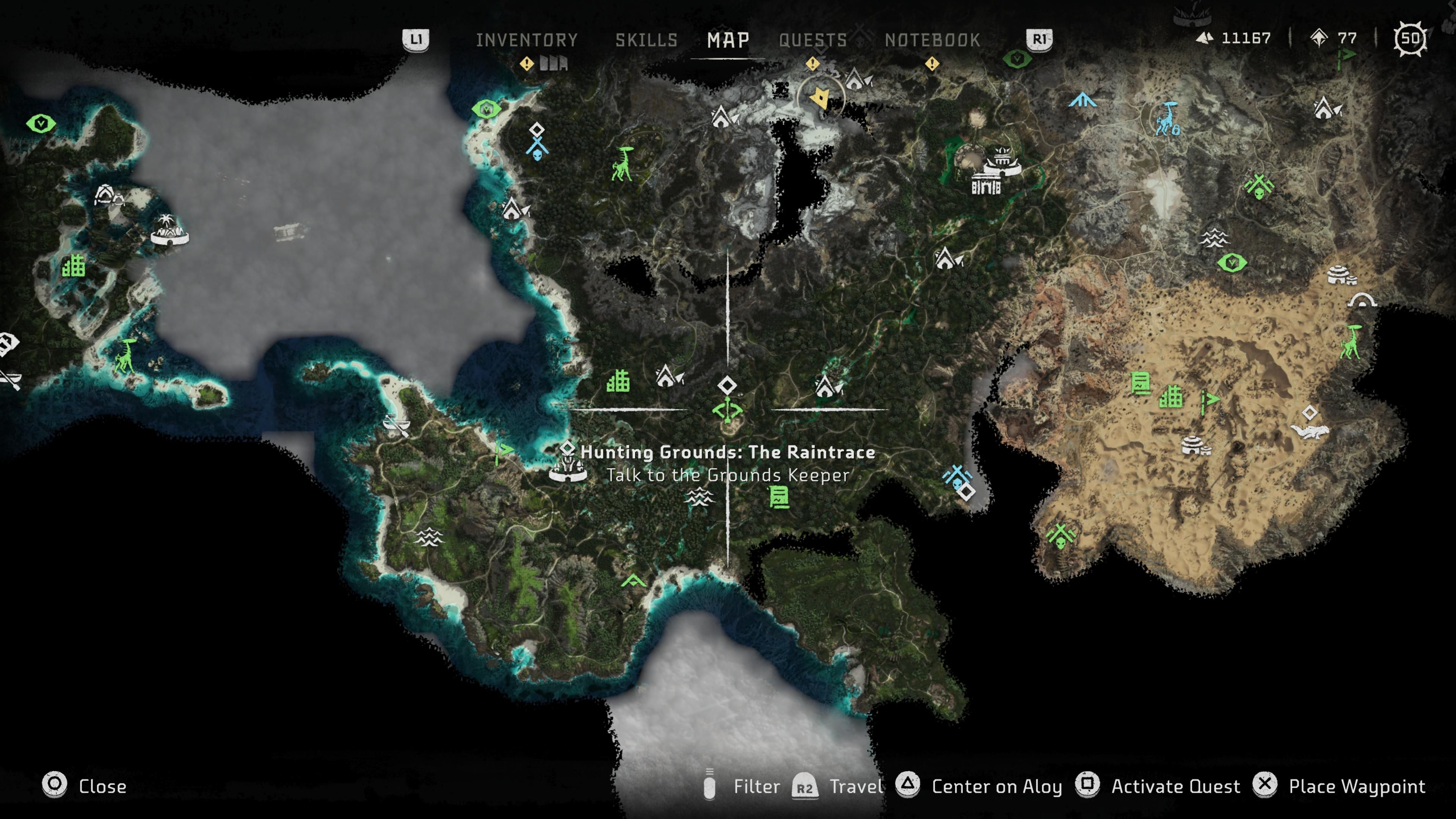 The first is in The Daunt, located just east of Barren Light. You will likely come across this one naturally, as is the intention to introduce the Hunting Grounds.
The second is located slightly northwest of Plainsong, and can be tackled early on after passing through Barren Light. This one will offer a new range of machines and challenge types.
The third is east of The Bulwark, in the mountains. You can tackle this one when heading to that area as part of the story, or immediately after Repair Bay TAU if you want to head straight there.
The fourth is located between Thornmarsh and Fall's Edge, and can be seen on the map. This will have you face some tougher machines in new challenges, so come prepared.
What Do You Get For Completing All Hunting Grounds?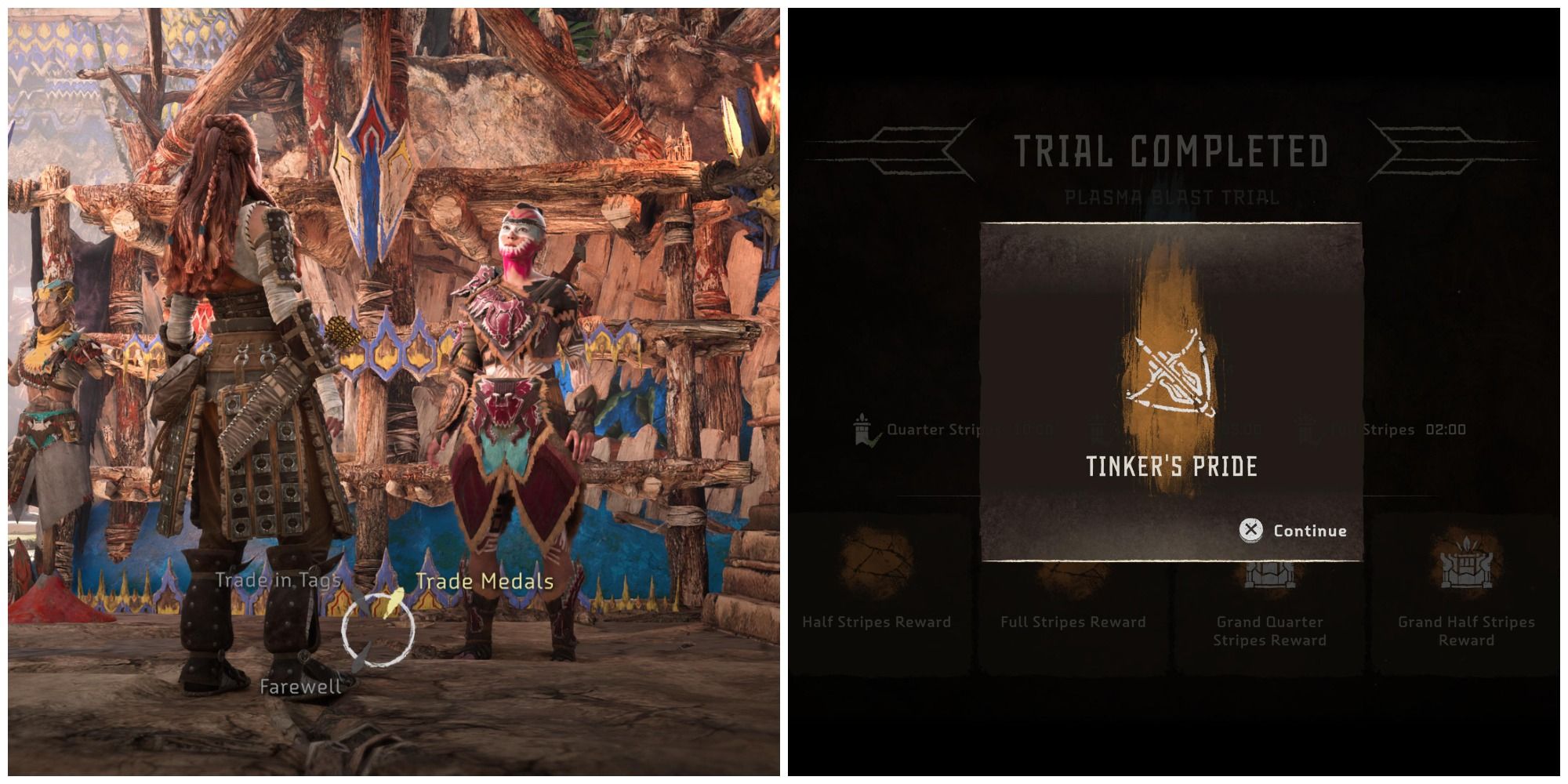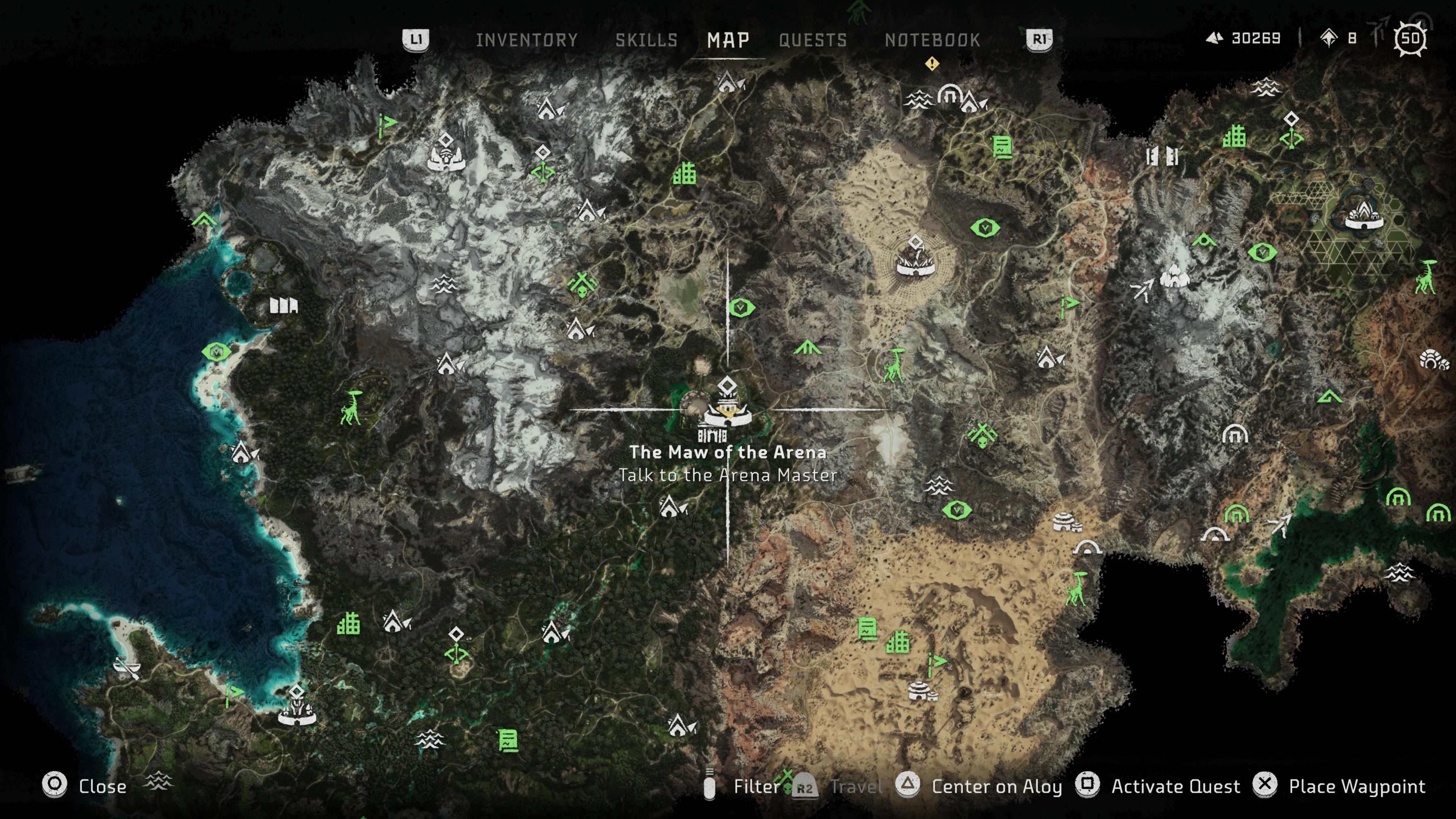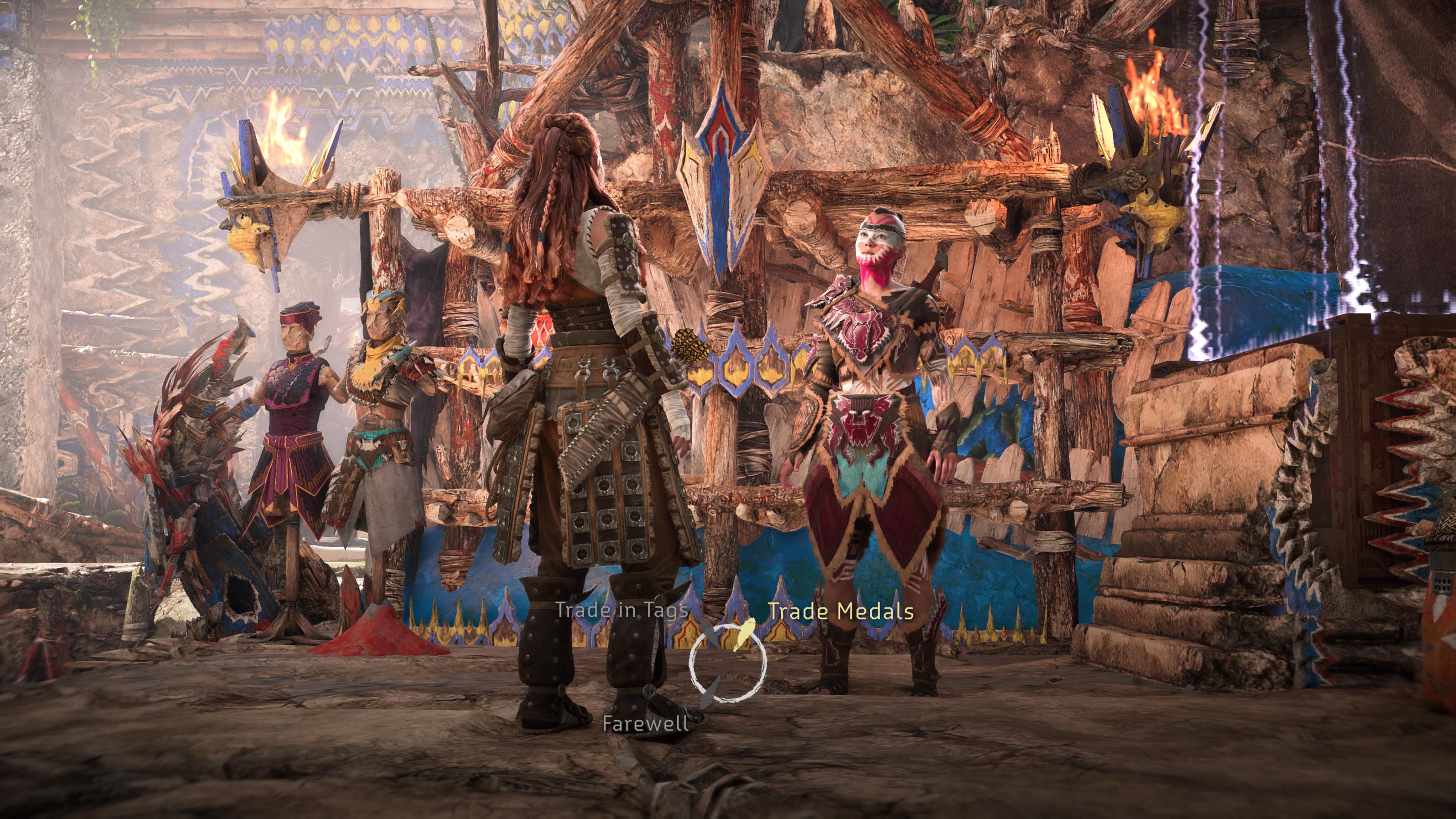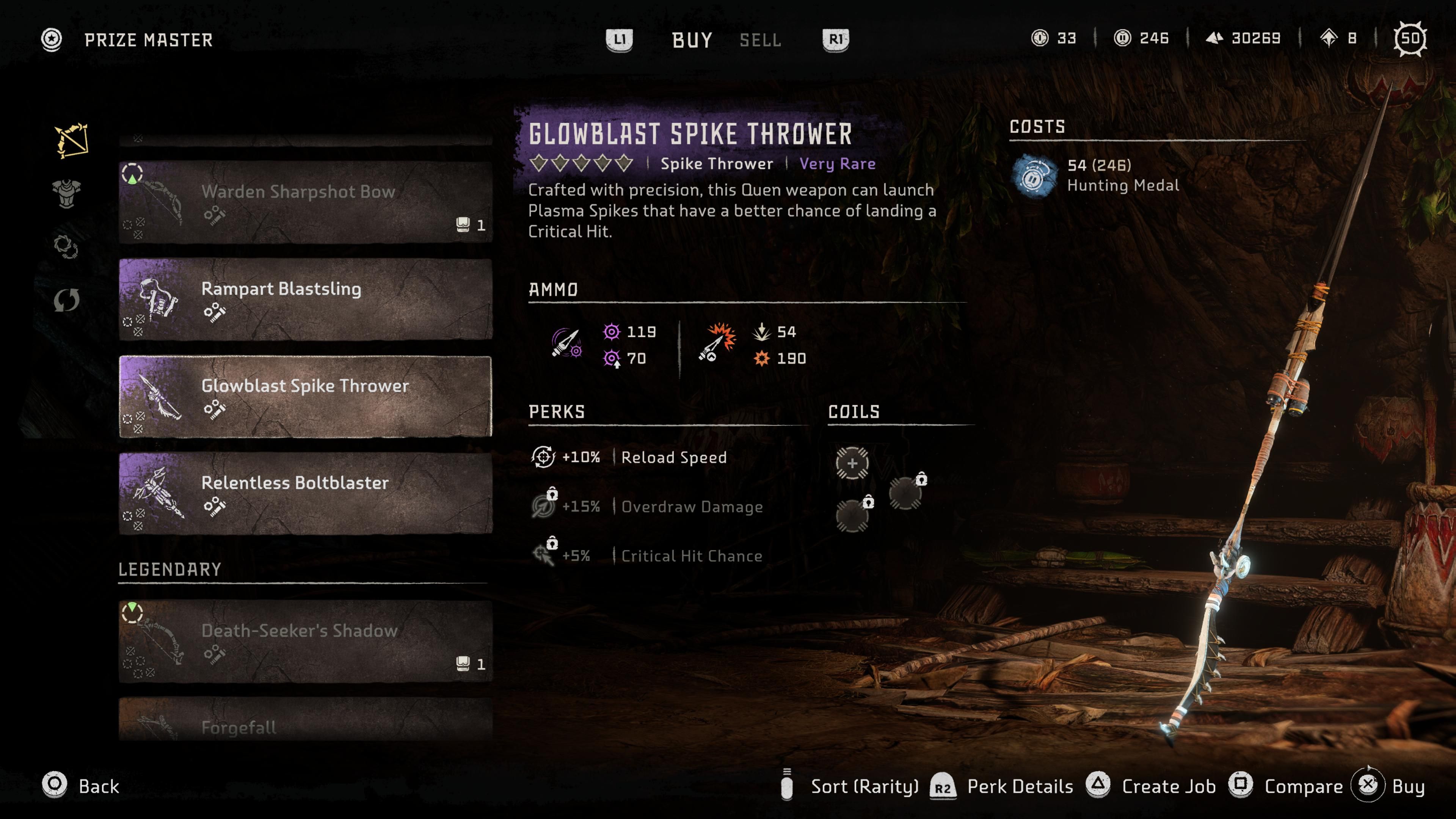 The medals earned from completing the Hunting Grounds can be spent as a currency. Give them to Dukkah at the Maw of the Arena to buy various weapons.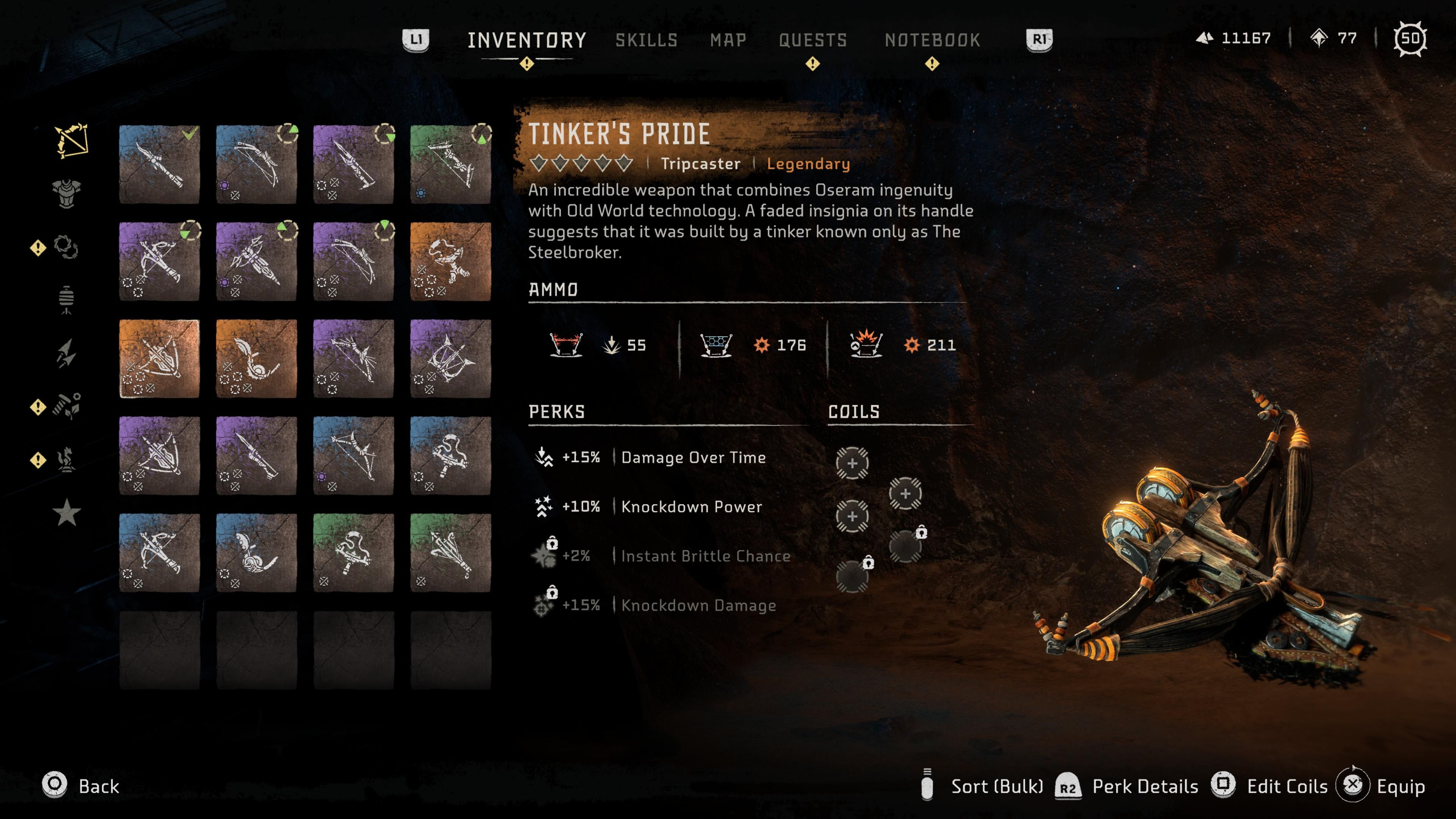 You will also receive a weapon after completing your final Hunting Ground – Tinker's Pride. This legendary Tripcaster can lay down Staggerbeam Tripwires, Shieldwires, and Advanced Explosive Tripwires. Needless to say, you probably won't be looking at any other Tripcaster again.
Source: Read Full Article