The latest trend in gaming mice is one I never expected to get sucked into. An ultra-lightweight mouse that glides across a desk with ease may sound counterproductive to hardcore fps players that grew up piling weights into their mice for the highest level of control. However, ultra-lightweights have a lot more to offer than old school PC gamers (my self included) may expect. A year ago it seemed only boutique gaming accessories brands were dabbling in ultra-light, but this week HyperX entered the fray with their own Pulsefire Haste. With only some minor gripes, the HyperX Pulsefire Haste absolutely nails the ultra-lightweight design and is my current favorite mouse in the category.
The 59g Haste uses an exposed honeycomb pattern on the shell which I'm come to believe is the necessary design for reducing as much weight as possible. Unlike some other ultra-lightweights we've reviewed the shell is not removable. I don't have a big problem with this, but I do worry about how hard it will be to keep mice like this clean over time. Luckily you can fit the tip of a Dust-Off nozzle inbetween the cutouts in the shell and give it a good blow. That should be sufficient as long as you don't spill anything on the mouse, heaven forbid.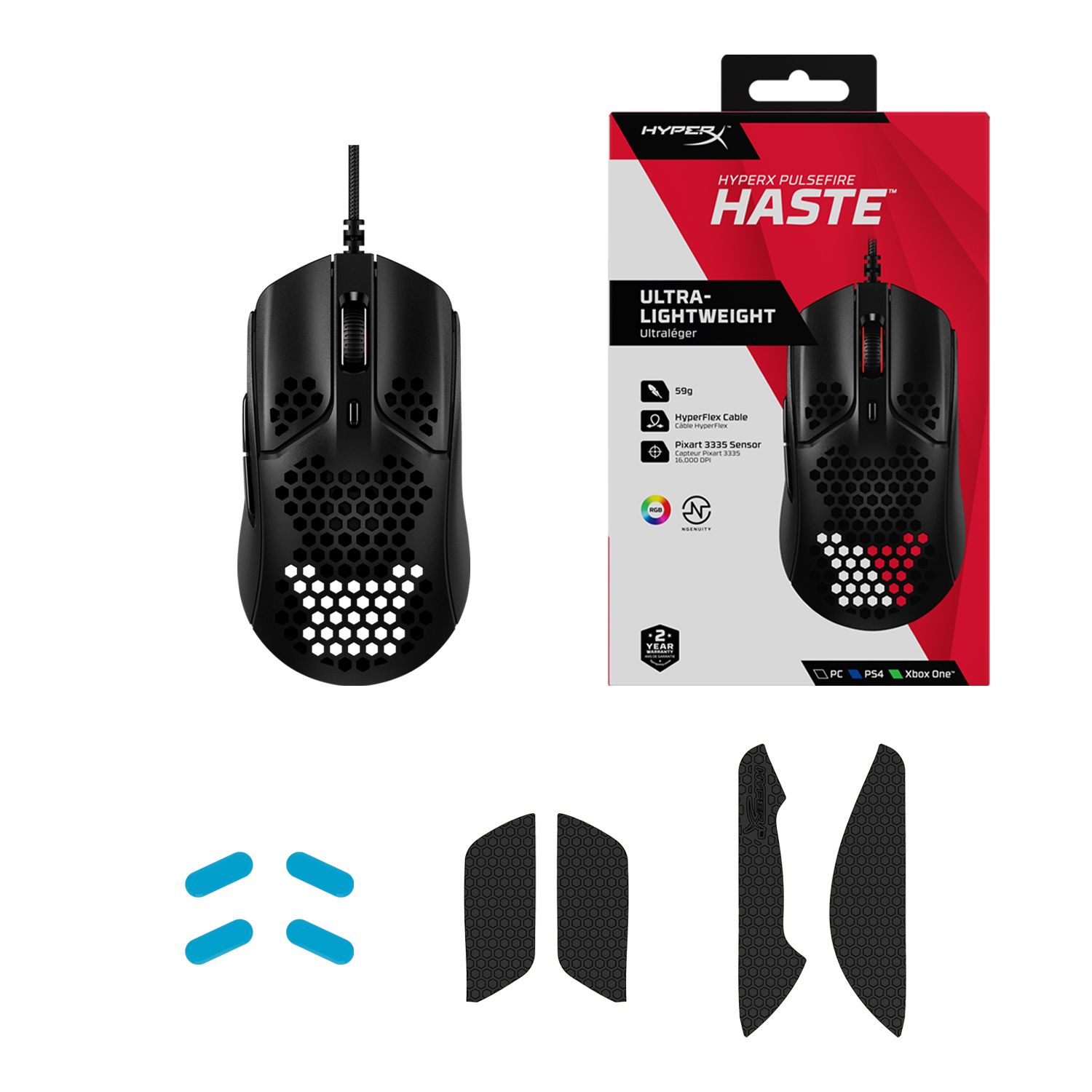 The Haste has the standard 5-button layout and scroll wheel. The scroll wheel has the same incremental roll that other HyperX mice do, like the Pulsefire Dart, which is my preferred style. The left and right click have a quick action that feel great, but I'm afraid the two thumb buttons are two squishy for my taste. I often reserve those buttons for reactionary abilities like melee attacks in fps games or interrupts in WoW so in the heat of battle the squishy action on these buttons tend to make me worried I'd actually press them.
Packed in the box are four lengths of grip tape and four additional mouse skates, and I really appreciate these extras. The grip tape is cut to form along both sides and across both left and right mouse buttons. It has the same honeycomb pattern as the mouse and blends in nicely with the design. It can be a bit difficult to line them up with the seems of the mouse but they're easy enough to pull off and stick back on. The tape definitely help the mouse stay secure in your hand while also providing some extra comfort. I don't think they're the most durable though, and I suspect they'll eventually get dirty or peel off the mouse if I use it long enough. As for the extra skates, I ended up stacking them on top of the current ones rather than replacing them when they wear down and I love the effect. HyperX mice sometimes ride a bit too low, especially on hard mouse pads, and can end up feeling scratchy or dragging on dust particles. With two layers of skates on the Haste it feels incredibly smooth and I'm not worried at all about the scratchy effect.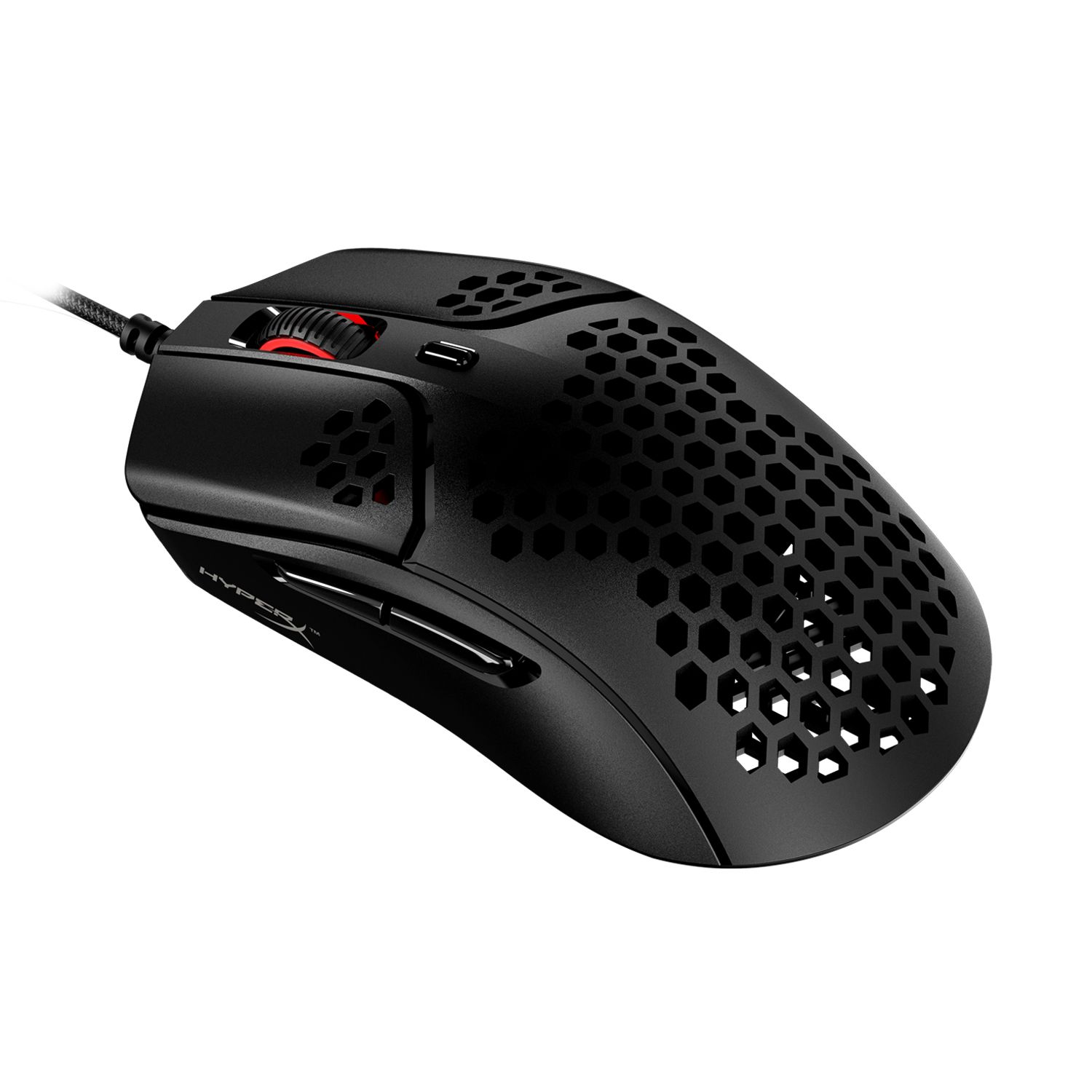 I've come to really love ultra-lightweight mice for certain games and the Pulsefire Haste is no exception. I still go pack to the Pulsefire Dart for fps games because I'm so used to a heavy mouse and I truly believe you need weight for control. When I play World of Warcraft, strategy games, or other non-fps games I much prefer the speed and comfort of the Haste. It won't be common for most, but I've adopted a two mouse arrangement where I use the Haste for work and for playing non-competitive games and then switch the Dart when I play Apex Legends.
While the Dart feels like a sophisticated controller, the Dart can feel more like an extension of your own hand. Moving the mouse is so effortless and the grip tape makes it so easy and comfortable to hold. If you've never tried an ultra-lightweight I highly encourage it, and the Pulsefire Haste is an excellent one to try.
A Pulsefire Haste was provided to TheGamer for this review. You can learn more about the Haste on the HyperX website.
READ NEXT: HyperX Spectre Gaming Eyewear Collection Review: I Can See Clearly Now, The Strain Is Gone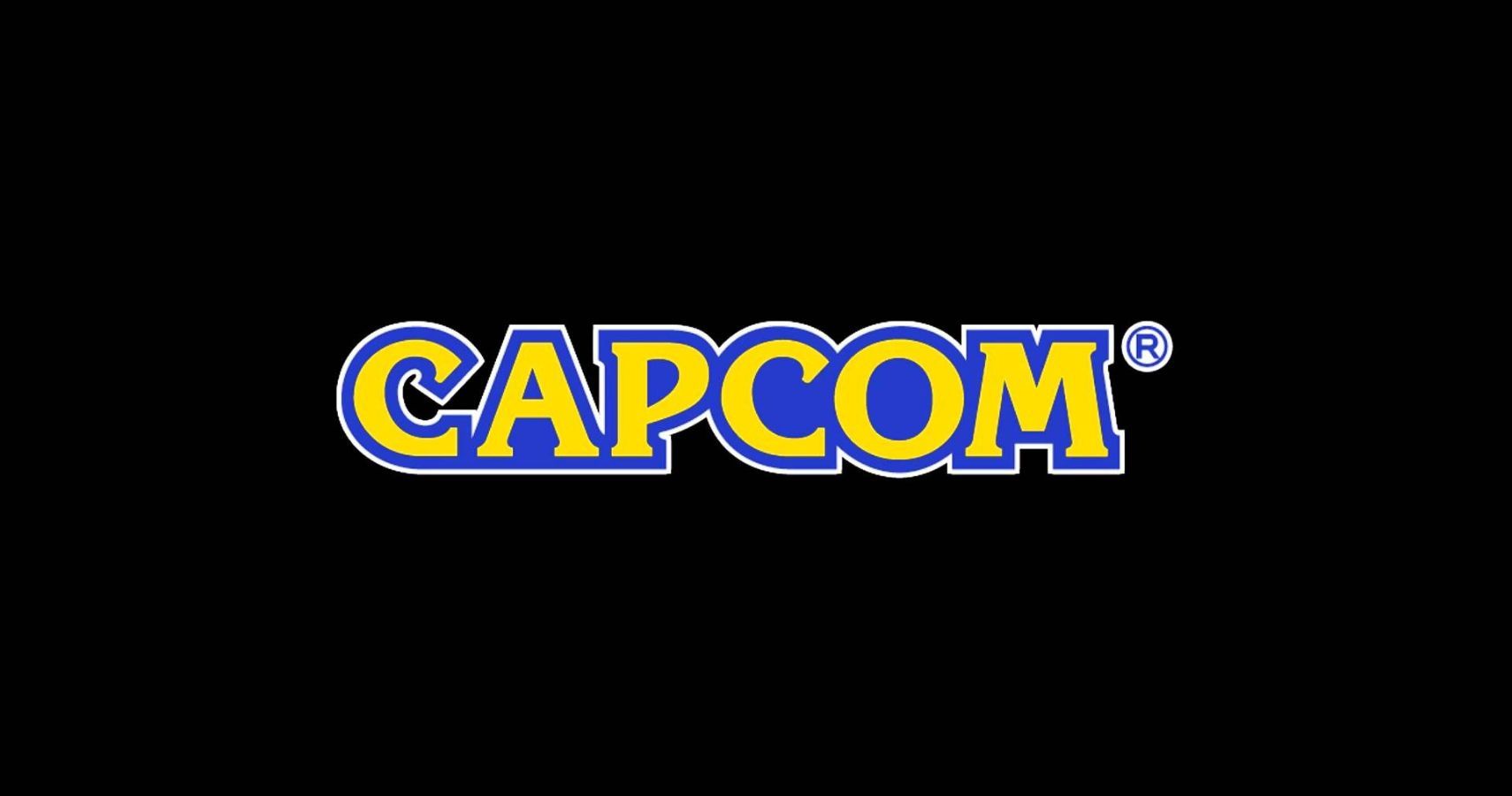 Eric Switzer is the Livestream News Editor for TheGamer as well as the lead for VR and Tech. He has written about comics and film for Bloody Disgusting and VFXwire. He is a graduate of University of Missouri – Columbia and Vancouver Film School. Eric loves board games, fan conventions, new technology, and his sweet sweet kitties Bruce and Babs. Favorite games include Destiny 2, Kingdom Hearts, Super Metroid, and Prey…but mostly Prey. His favorite Pokémon is Umbreon.
Source: Read Full Article