Last Halloween was rather subdued, thanks to the pandemic. On top of that, the long list of cancelled Comic Cons around the world took away another cosplay opportunity. Cosplayers aren't letting COVID-19 stop them from recreating their favorite characters, however, and one The Last of Us Clicker cosplay has been in the spotlight.
Naughty Dog has been hosting a celebration of its games over on its Tumblr account, asking fans to share their cosplays, tattoos, and artwork with the team and the community. One submission was shared on the developer's Twitter account, which demonstrated a lot of talent in a grotesque cosplay. "We stopped dead in our tracks", Naughty Dog stated, after receiving a cosplay submission of a Clicker. These mutants from The Last of Us series are stuck in the third stage of infection, and all its decaying glory was on show.
SFX make-up artist Allie goes by the username donttouchmymilk on social media, and Naughty Dog thought that their effects were "fantastic". Allie is presumably the model in the cosplay as well as the artist, sporting a heavy amount of prosthetics (or material of that kind) blended with a thick layer of make-up. The head piece – designed to replicate the Clicker's blossoming head – looks rather floral in its success, except it's meant to be made of skin instead of petals. Fake blood and a significant amount of dirt and decay in the folds look particularly effective, with Allie keeping long hair for the photoshoot.
One reply to Naughty Dog's Twitter post highlighted HBO's upcoming live-action adaptation of The Last of Us, and the user believed that the Clickers will look amazing in the show. In this day and age, with no doubt a healthy budget from HBO, it is safe to assume that its creatures will look particularly lifelike. Showrunner Craig Mazin has also assured fans that the adaptation will remain faithful to the games. Additionally, it has been said that the show will expand on certain areas we didn't get to see in the games, and Neil Druckmann also confirmed recently that "season 1 is going to be game 1".
Allie wasn't the only one who wanted to play one of the Infected, as Joel's voice actor Troy Baker has also expressed interest. The actor revealed his hope to be part of the show during one of his livestreams, where he said that he would love to play an Infected and get "blown-up" by Joel.
Next: Stuntman Reveals Stunning Cosplay Of Eivor From Assassin's Creed Valhalla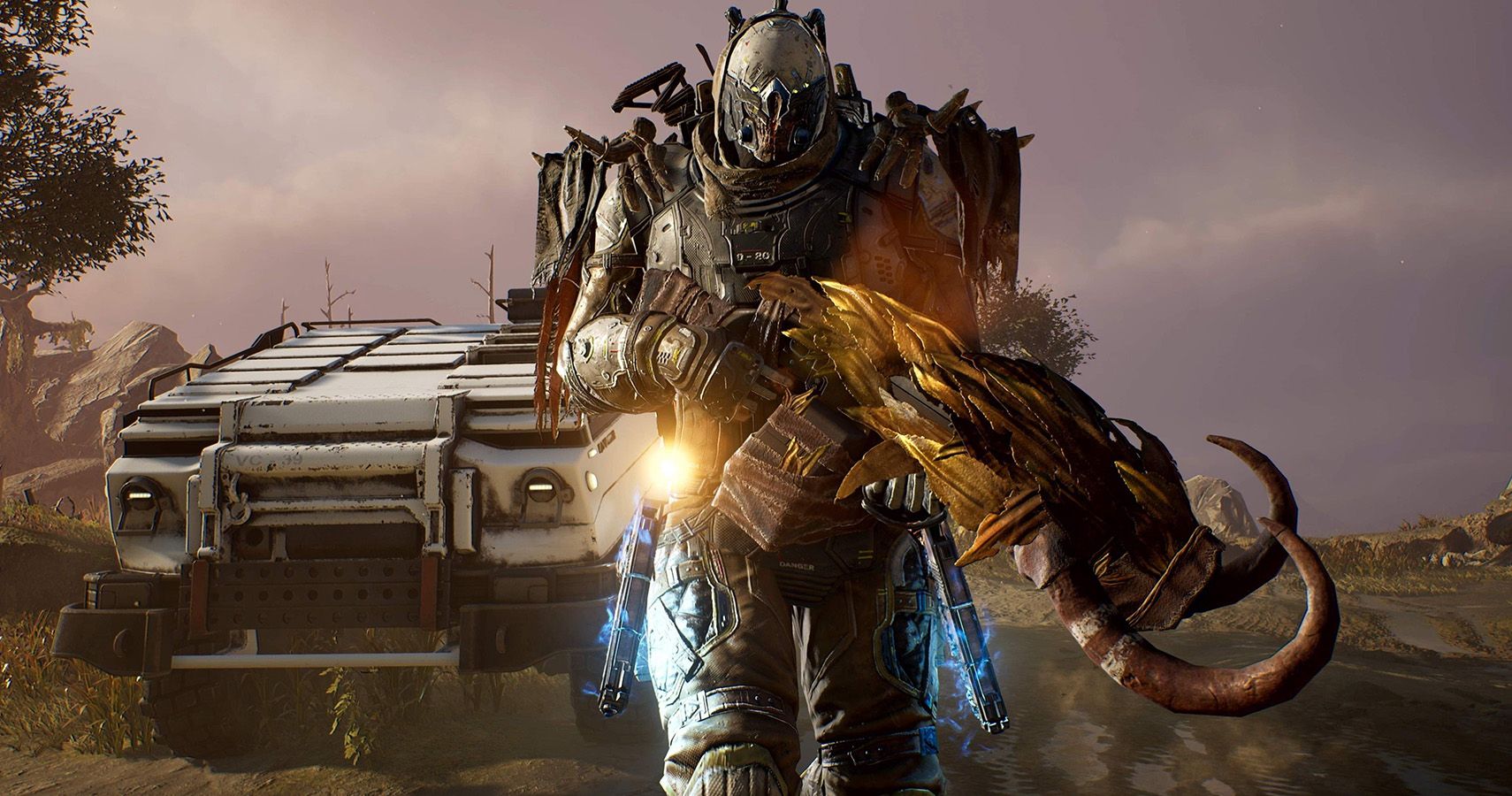 Jo recently got served a nostalgia trip playing Sony's Spider-Man, as it brought back the exhilarating feeling of web-slinging from the PS2 days. While the giddiness of gaming still remains, Jo has put the adult brain to good use by spending the last few years dissecting the games industry and marveling at its insides.
Source: Read Full Article