The Way To The Dawn is upon Riku as this Kingdom Hearts 2 character has now received the Nendoroid treatment.
KHInsider found that the figure is available for preorder as of November 12 on the Good Smile Company website at 12:00 JST. The retailer and toy manufacturer published an image today for the cute version of KH2's Riku.
Rocking his 2000s-friendly jeans and long hair, Riku is wielding his Way To The Dawn keyblade. For most of the game, the character wears a blindfold that shields him from darkness taking over. It's uncertain if that item will be included or not, but it is certainly a pivotal bit of cloth to fans of the series. He turned to the darkness and put that blindfold on to save his best friend, and it's key to his redemption in the series.
Riku is often depicted as a serious fellow, but as the series goes on, he becomes more of a goofball. With that in mind, it would be cool to see different face plates like Crash Bandicoot's adorable Nendoroid figure.
A Kingdom Hearts 2 Sora Nendoroid is also on the way. Preorders for him will end on December 10 and he'll be released sometime in May. Sora has three face plates, back and front hair parts, three right-hand parts, three left-hand parts, and his signature Kingdom Key. Riku will likely be at a similar price as Sora, who costs around $50-55.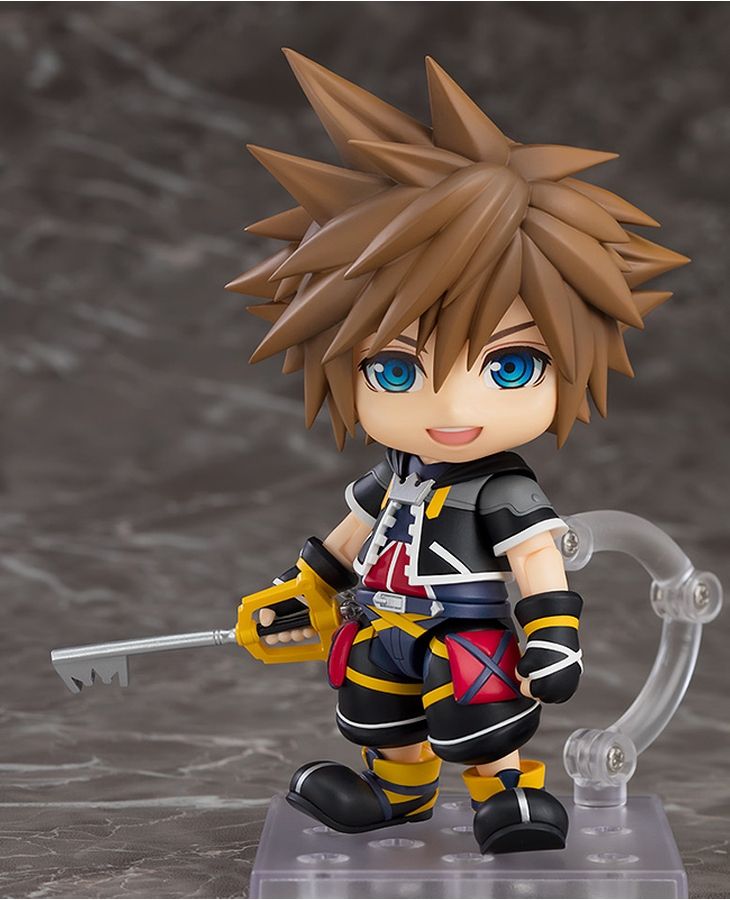 The brand has been expanded to further intellectual properties in the gaming landscape. Death Stranding's Sam Porter Bridges and The Witcher's Yennefer have been given the chibi look through their figures. Even Doomguy has one coming up, and he's the least suspecting video game character to look cute; all he wants to do is rip and tear through demons.
Kingdom Hearts: Melody of Memory is the next title in the series, and the news of this Nendoroid is well-timed, as the music-rhythm game is being released tomorrow. Melody of Memory will hold over 140 songs across the franchise's history and will have an original story that follows the events of Kingdom Hearts 3. If you're a fan, you'll need to play this game to keep up with what's going on in Square Enix and Disney's wild crossover universe.
Source: Read Full Article