It's time to head to the hills – or down them, rather – as Super Rare Games has revealed its next physical release to be Lonely Mountains: Downhill, from developer Megagon Industries.
Lonely Mountains: Downhill features downhill mountain bike racing as you take on an "unspoiled mountain landscape", darting through the forests and trails as you jump and slide to keep yourself from flying off of a cliffside – which is easier said than done, of course.
The art design of Lonely Mountains: Downhill is akin to other minimalist racers, such as Art of Rally and Absolute Drift. This time, however, instead of driving a rally car, you're taking on the mountainous terrain by yourself atop a mountain bike.
Lonely Mountains: Downhill has different ways of playing, allowing you to fly down the mountains at top speed to get the fastest time – competing against other players on the online leaderboards – or riding down at your own pace to take in the scenery. You'll be able to feel the control you have over your mountain bike thanks to the game's custom physics that let you slide through muddy terrain or navigate the more rocky regions of a track.
Of course, you don't have to stay on the designated tracks, as Lonely Mountains: Downhill lets you take various routes down the mountain – some of which are more reasonable than others. And that's really where Lonely Mountains: Downhill shines – in its crashes.
Watching riders crash into trees, boulders, and rivers is a laugh out loud riot. Despite its simple design, I can't help but laugh at the blood that comes spraying out from behind a crashed-into pine tree, or the rider who goes unceremoniously splashing into a pond.
Only 5,000 physical copies are slated to be printed, and will go on sale February 18 at 1pm ET for around $37. As usual, this Super Rare Games release will come with the Nintendo Switch game cartridge, a case with interior art, a full-color manual, an exclusive sticker set, and a three-card trading card pack. Lonely Mountains: Downhill can be snagged from the Super Rare Games website on February 18.
Next: Chivalry 2 Brings The Battle Back In June With Closed Beta Access For Pre-Orders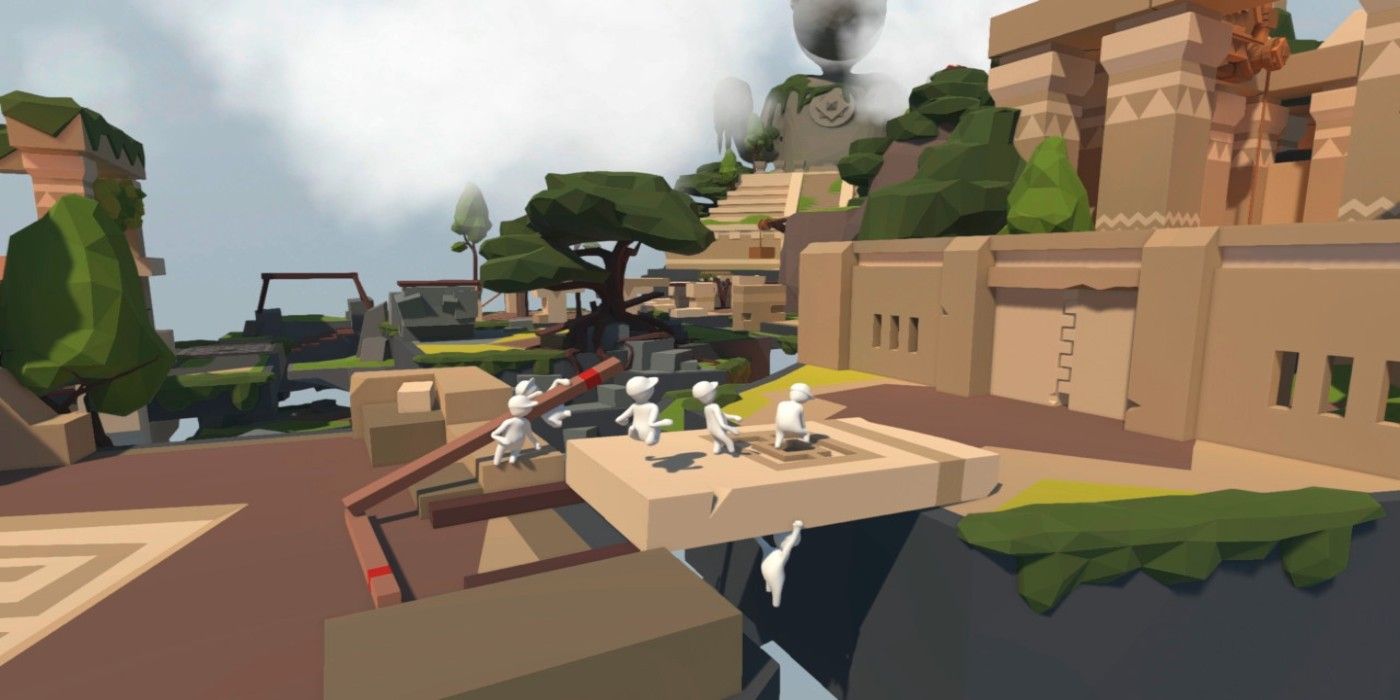 Game News
Super Rare Games
Lonely Mountains: Downhill
Sam has been writing for TheGamer since early 2018, earning the role as the Lead Features & Review Editor in 2019. The Denver, Colorado-native's knack for writing has been a life-long endeavor. His time spent in corporate positions has helped shape the professional element of his creative writing passion and skills. Beyond writing, Sam is a lover of all things food and video games, which – especially on weekends – are generally mutually exclusive, as he streams his gameplay on Twitch (as well as TheGamer's Facebook page) under the self-proclaimed, though well-deserved moniker of ChipotleSam. (Seriously…just ask him about his Chipotle burrito tattoo). You can find Sam on Twitter, Instagram, and Facebook as @RealChipotleSam.
Source: Read Full Article