The first two months of Marvel's Avengers have been so disappointing that Square Enix is yet to even break even on the game.
There are certain games that linger in limbo for years, and most of those games are developed by Square Enix. Final Fantasy 7 Remake was teased years ago, yet only released this past April. On the bright side, the remake of the PS1 classic was just about everything fans of the franchise wanted it to be. Marvel's Avengers, on the other hand, maybe not so much.
Square Enix teased that it was working on an Avengers game a long time ago. It then released the first trailer for the project at E3 2019. After a handful of delays, Marvel's Avengers was finally released in September of this year. The final build to its release, including a month's worth of beta weekends, filled Marvel fans with hope. However, the finished article doesn't appear to have done the same.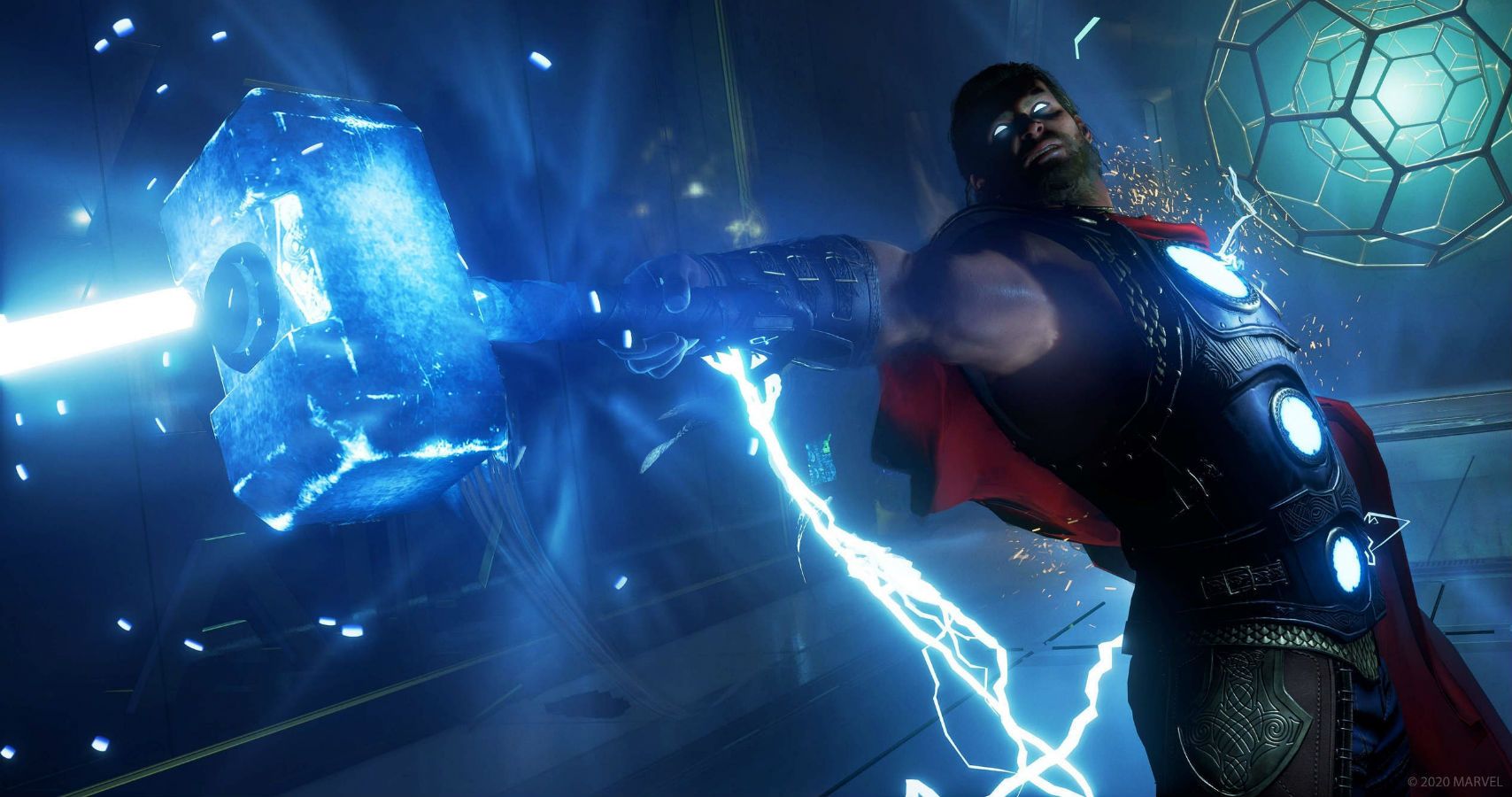 It has already been revealed that sales of Marvel's Avengers fell way short of what Square Enix was aiming for. However, company president Yosuke Matsuda has revealed exactly how poorly the game has performed, throwing in a few reasons why it hasn't been able to hit its goals. The game has sold 60% of the number its developer expected, which means it is yet to even cover its own development costs.
"Sales of Marvel's Avengers were lower than we had expected and unable to completely offset the amortization of the game's development costs," Matsuda revealed during a recent results briefing. However, he did add the caveat that had Avengers not been released in Q3 of this year, the company would have actually made a profit. Matsuda also blames the massive advertising campaign undertaken for the game to make up for delays in marketing efforts brought about by the pandemic.
It's certainly not a strong start to life for Marvel's Avengers. On top of its sub-par financial performance, its player count has dropped by a staggering 96% on Steam during its first two months. Square Enix remains positive that the game will bounce back once new characters start to arrive via its free DLC. That begins with the addition of Kate Bishop on December 8, 2020.
Source: Read Full Article