A Crystal Dynamics dev revealed during a Twitch presentation that load screens on the PS5 version of Marvel's Avengers are almost non-existent.
It is now less than a week until Marvel's Avengers arrives on PS5 and Xbox Series X|S. Crystal Dynamics continues to reveal what exactly will be added to the game, and what its new-gen versions will usher in. One developer revealed during a Twitch stream this week that when it comes to loading times, the PS5 version of the game will render them almost non-existent.
Although the stream focused on the game's graphical improvements, a dev revealed in the chat that load times on PS5 have been significantly reduced compared to the last-gen version. "Many loading screens on PS5 are pretty much instant… It's very fast," they revealed. While not clarified, since the Series X version is meant to be more or less the same, the load times on Xbox should be pretty fast too.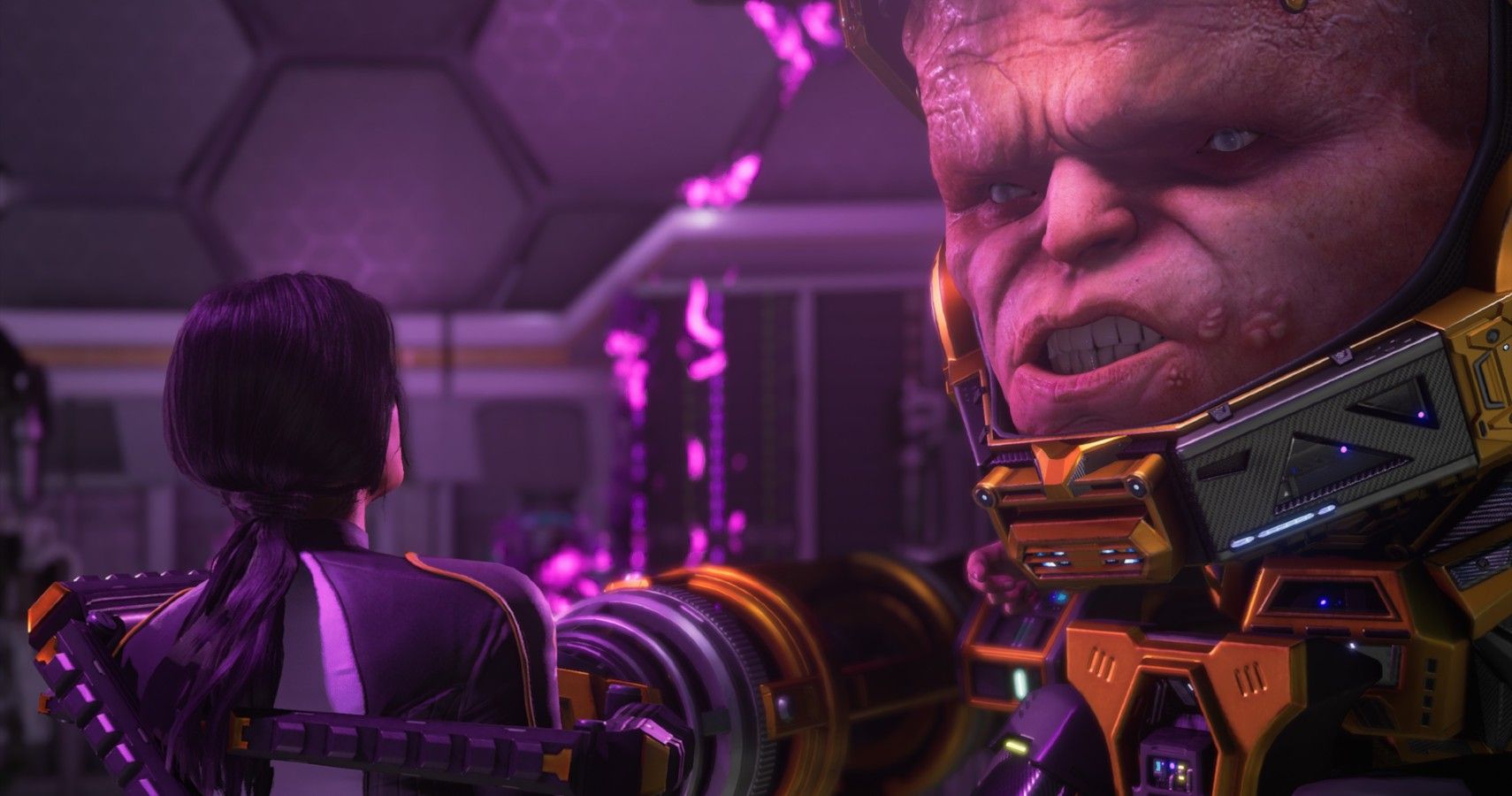 That being said, there has been a little confusion over the potential differences between Avengers on PS5 and Series X. Charts detailing the capabilities of both platforms appear to reveal players on PS5 will have more graphics options than on Series X. If true, the reasoning behind that is unknown. It will give PlayStation-owning Avengers players another advantage over their Xbox counterparts on top of the Spider-Man exclusivity.
The load times reveal is the latest in a number of announcements ahead of March 18, 2021. As well as the arrival of the new-gen update and a brand new Hawkeye DLC, players will also be able to replay the Avengers campaign and create custom HARM rooms. However, the reveal that the update will change how the game's heroes will level up is not sitting well with players.
Up until now, the amount of XP needed to get a hero from one level to the next is the same, regardless of the level you are trying to reach. That will change on March 18 when your Avengers will level up on a curve-based system rather than a straight line. It will take progressively more XP to level up with each passing level from 25 onwards. It's estimated that will add three to five hours onto the time it will take to max out each hero.
Source: Read Full Article