The Steam Deck can be a miraculous-seeming portable gaming device, running complex games like The Witcher 3 and Star Wars Jedi: Fallen Order with impressive performance and visuals, easily out-gunning the similarly portable Nintendo Switch, for instance. It can even output games such as Portal 2 in 4K and 60 FPS.
Valve has managed to create a fairly powerful portable gaming device that can run most PC games, but this doesn't mean all of those games will run all that well, however. Some of this has to do with the Linux-derived OS the Deck runs on.
For example, Xbox Game Studio's Psychonauts 2 is officially "Verified" which means the Double Fine-developed title is fully supported and Steam Deck players can enjoy the game with decent performance. Meanwhile, Sea of Thieves is just "Playable", while another of Microsoft's first-party titles, the Xbox and Game Pass flagship Halo Infinite, isn't supported due to the game's anti-cheat which will prevent Steam Deck users from running the sci-fi shooter (thanks RPS).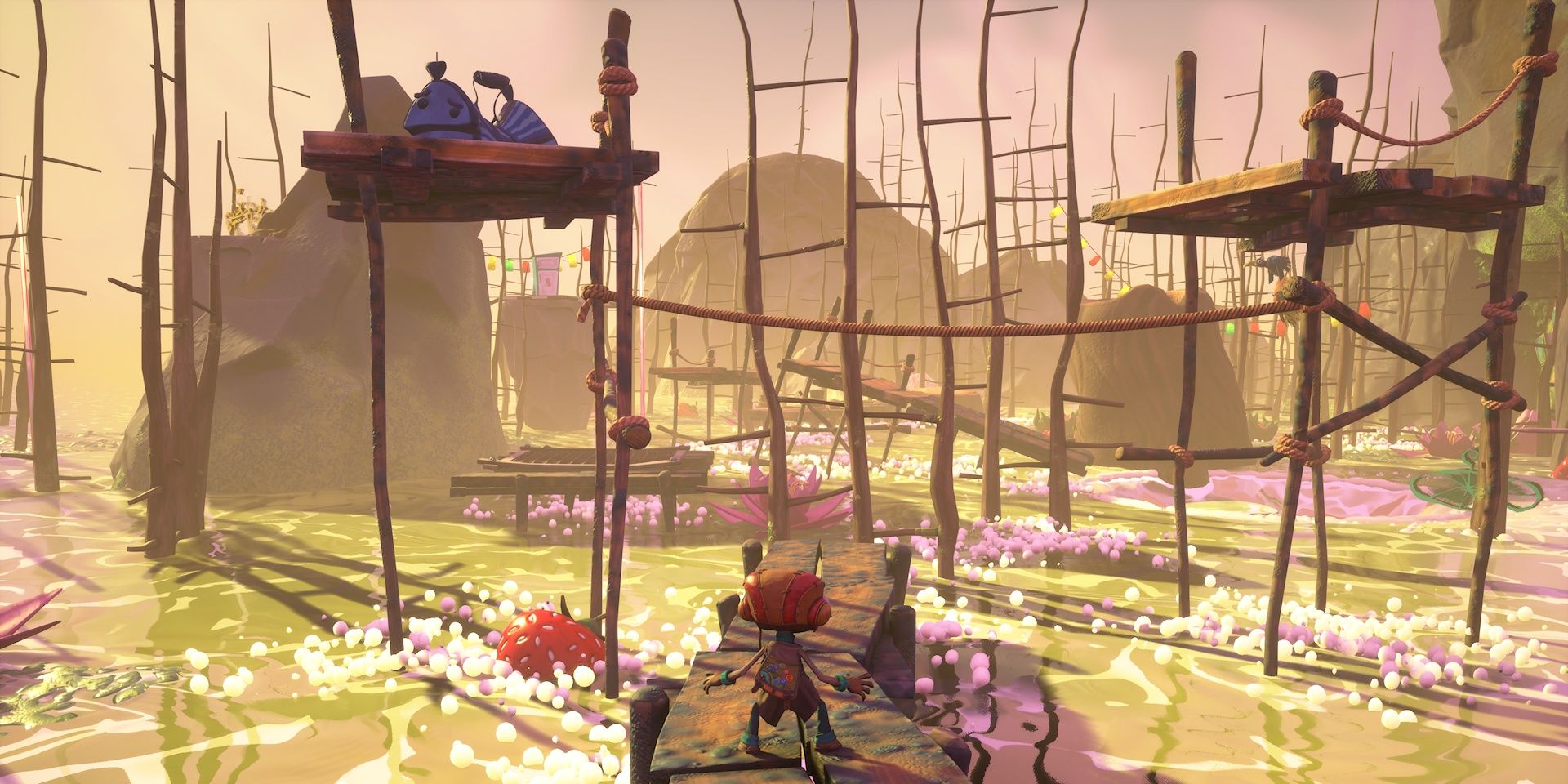 Microsoft has clarified how it will approach supporting the Steam Deck, and it seems that it's largely taking a hands-off attitude and leaving it up to their individual studios. "It's up to our studios how they fit Steam Deck integration for their games into their busy schedules, and with a lot of great stuff already in the works some title may take longer", reads Xbox Games Studio's post on Steam.
The post then lists a range of games that are available on Steam, with those that are "Verified" or "Playable", and the ones that are not supported due to anti-cheat. The list of titles in this latter category include Gears of War 5, Halo MCC, the aforementioned Halo Infinite, and Microsoft Flight Simulator X.
Of the games under Xbox Game Studios that do work well on the Steam Deck and are "Verified" include Psychonauts 2, Hellblade: Senua's Sacrifice, Battletoads, and Max: The Curse of Brotherhood. These games should run without a hitch, look good, and have controls suited to the Steam Deck. Those games that are just "Playable" include Forza Horizon 4 and 5, State of Decay: Year One Survival Edition, and Quantum Break, and means these games' controls and other aspects may not work optimally on the Steam Deck without some adjustments.
To see the full list, you can check out Xbox Game Studio's post here.
Source: Read Full Article