One of the most useful side quests in Monster Hunter Rise is Cultural Exchange. This comes from Rondine, the trader from a faraway land. She explains that she's interested in securing some delicacies from your homeland and will reward you generously for procuring them. The reward is indeed worth completing the simple task, as you get a second submarine for your animals buddies to use in resource gathering. All you have to do is find three Wisplanterns and three Boatshells. Here's where they are.
Wisplantern Location
The Wisplantern can be plucked from the same plant that gives you Firelanterns. You'll remember where those are if you do the beginner Village Quest that has you gathering Firelanterns. The easiest location to find the plant is right near your starting camp in the Shrine Ruins. When facing your camp, you should see the blue banners with white shuriken flapping in the wind. Go past them and slightly right. There will be a small wall you can climb that's lined with a wooden fence.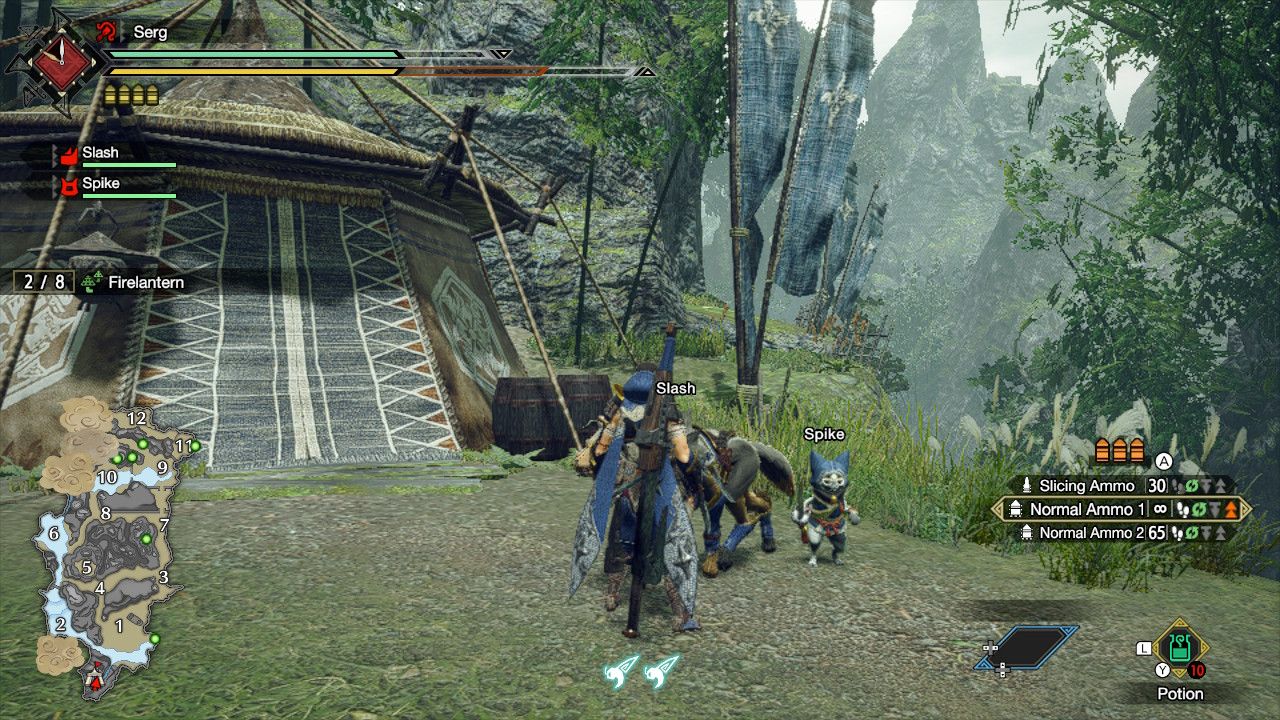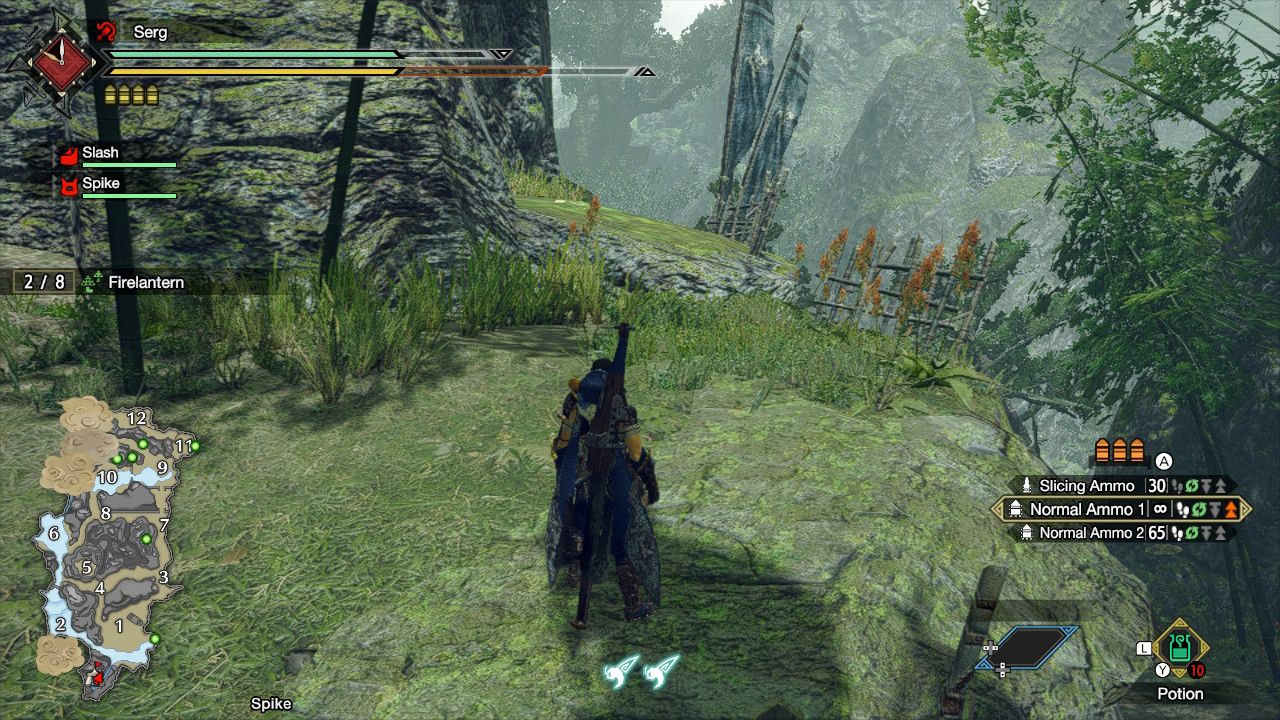 Follow the fence as it goes down and to the left. You will land on a narrow path with a fence on one side. A plant should be there at the end of the path. This plant is a good, easy source of Wisplanterns.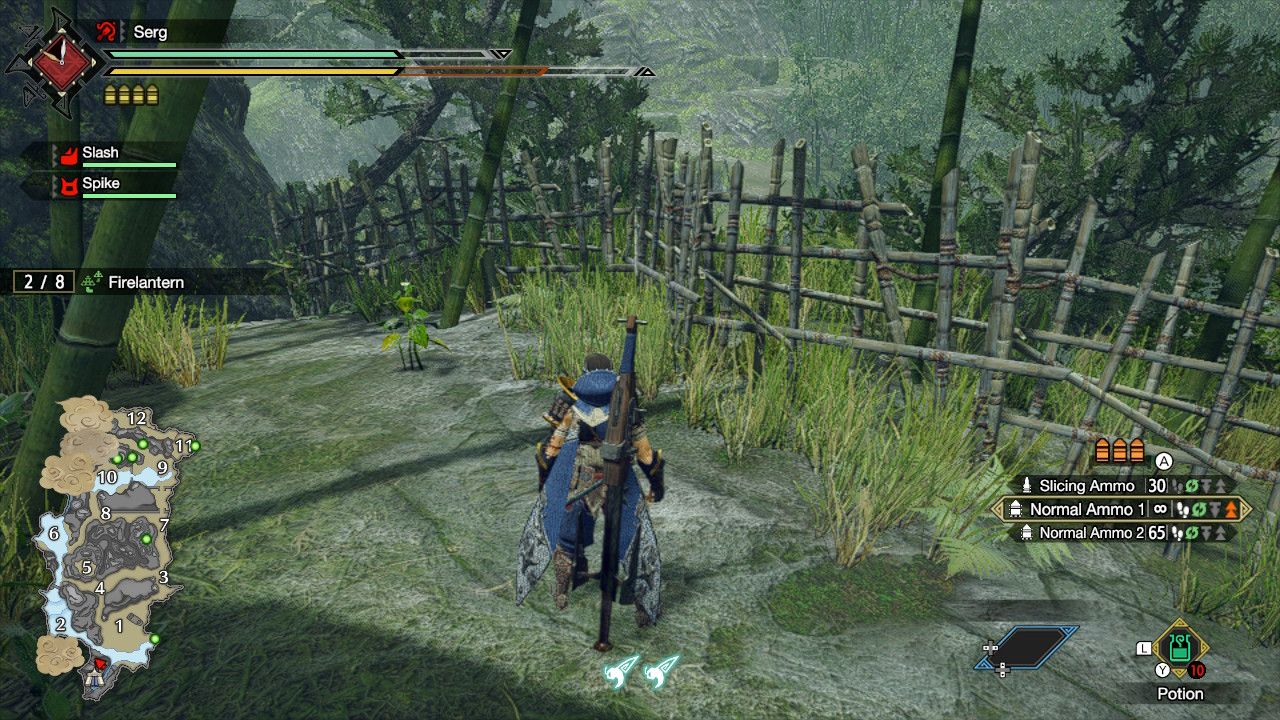 Another one is at the bottom right corner of the map, where the river ends. At the tip of the water, past where the fallen trees mark the edge of the map, you'll see this lone plant.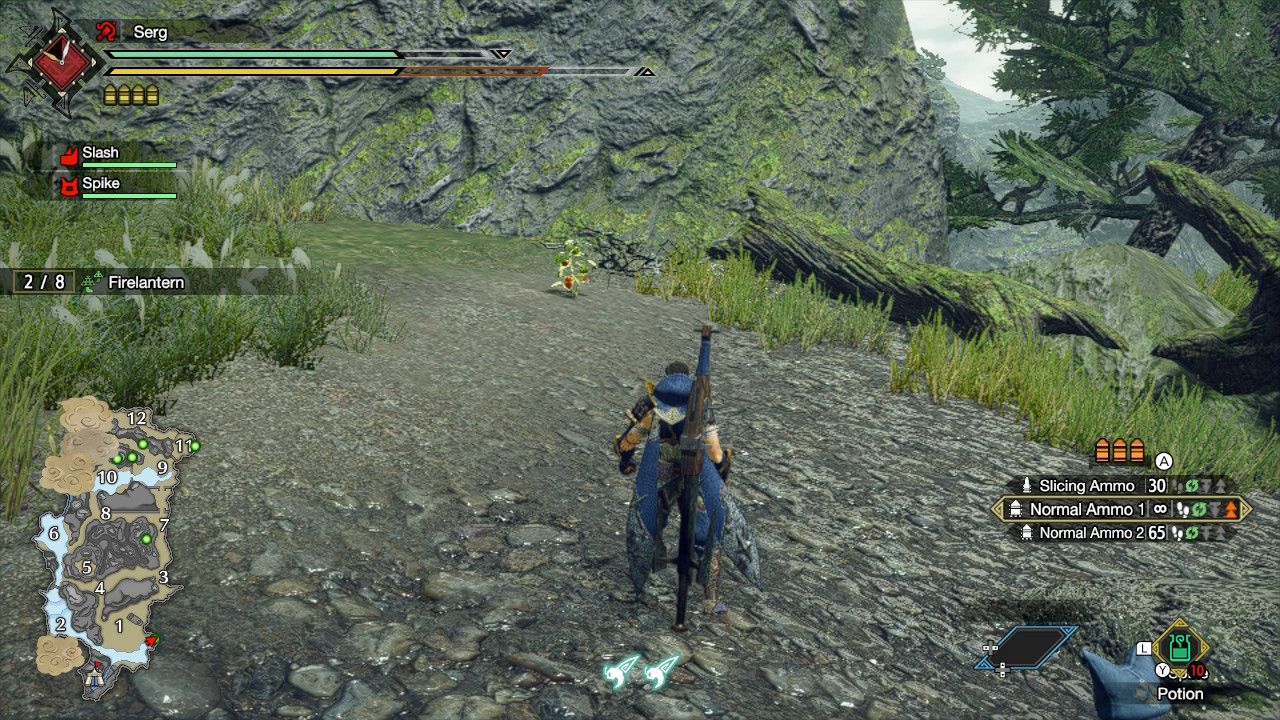 Boatshell Location
To get Boatshells, you'll have to go to the Frost Islands. They can be "mined" from gathering spots that look like little fossils, or oysters. One such spot exists near the center of the map, at the tip of area 7 where it connects to area 10. There you'll see an Oyster Bed tucked away in the corridor. Check the picture below for a visual.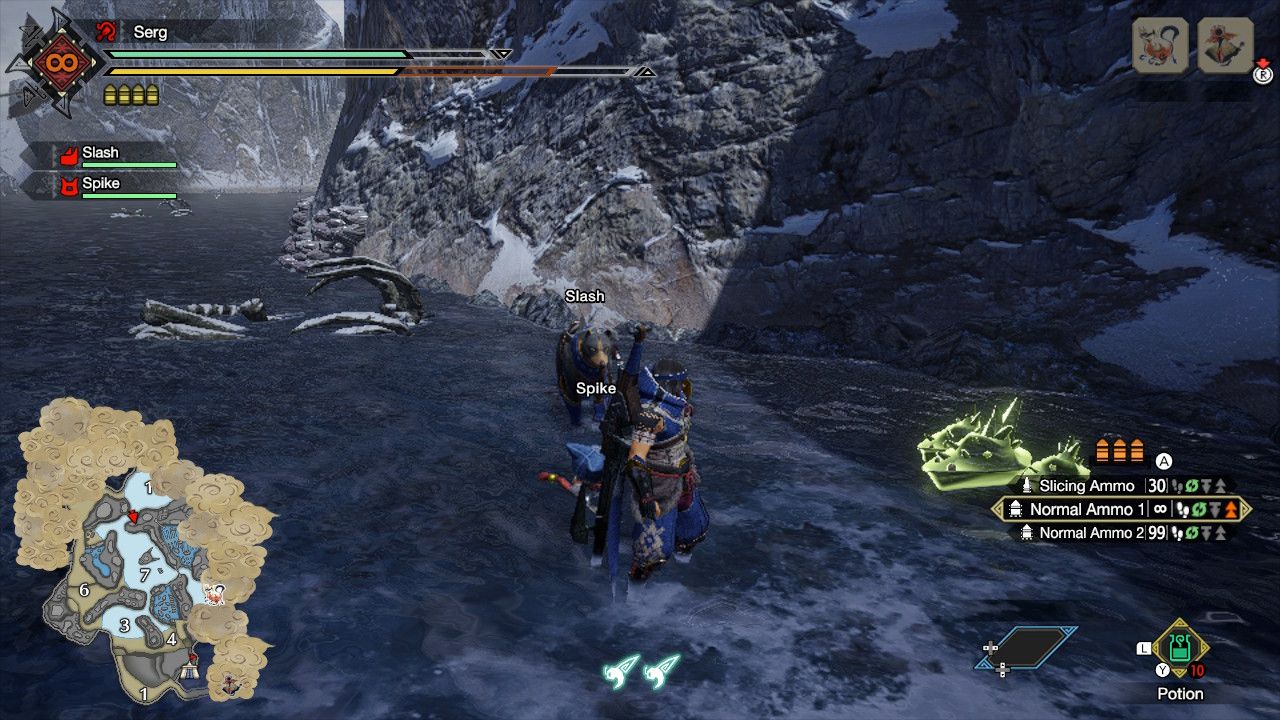 Once you've gotten three Wisplanterns and three Boatshells, go back to Rondine in the Buddy Plaza. She'll accept your items and give you a second submarine for Palamutes and Palicos.
If you need more tips to make your Monster Hunter Rise experience more efficient, check out our complete guide. To hear our thoughts on the game, especially as it compares to previous entries in the series, read our review.
Next: What Year Is Every Grand Theft Auto Game Set In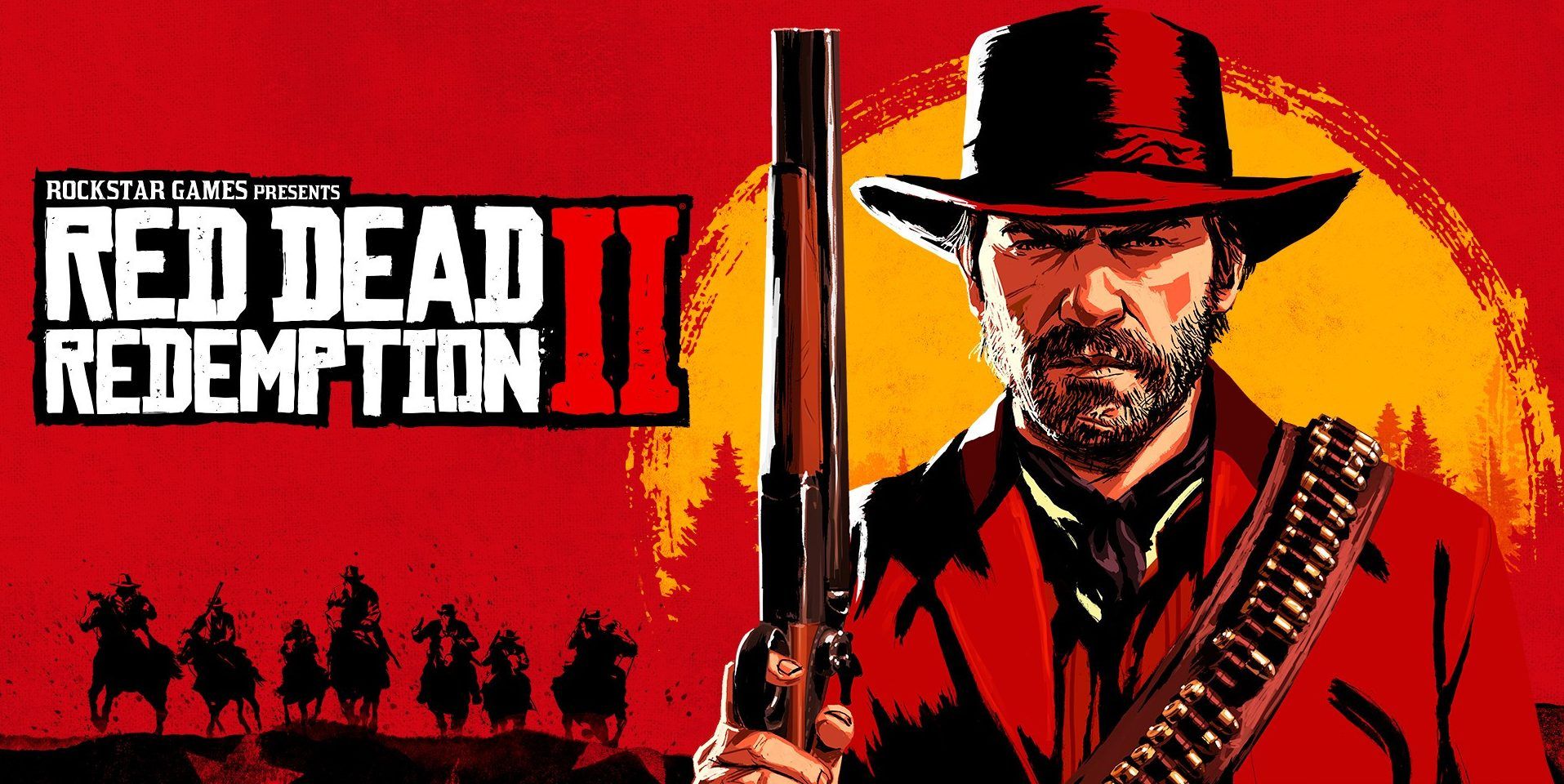 Guides
Monster Hunter
Monster Hunter Rise
Sergio is the Lead News Editor for TheGamer. But usually he asks people to call him "Serg" because he wants to sound cool like the guy from System of a Down. He began as a convention reporter for FLiP Magazine and Albany Radio's The Shaw Report to get free badges to Comic-Con. Eventually he realized he liked talking to game developers and discovering weird new indie games. Now he brings that love of weird games to TheGamer, where he tries to talk about them in clickable ways so you grow to love them too. When he's not stressing over how to do that, he's a DM, Cleric of Bahamut, cosplay boyfriend, and occasional actor.
Source: Read Full Article