Capcom has revealed the unique gear that players can acquire from the Monster Hunter Rise Amiibo, which includes outfits for the hunter, their Palamute, and their Palico.
In the Monster Hunter series, the player character never levels up or gains stat points. Instead, their progression is tied to their armor and weapon. The passive abilities and buffs used by characters can only be acquired through equipment sets. This meant that hunters had to choose between aesthetics and power in the old Monster Hunter games, as the best armor wasn't always pretty. The later entries in the series remove this factor by introducing a layer system, which allowed the player to change the appearance of armor, while keeping its stats.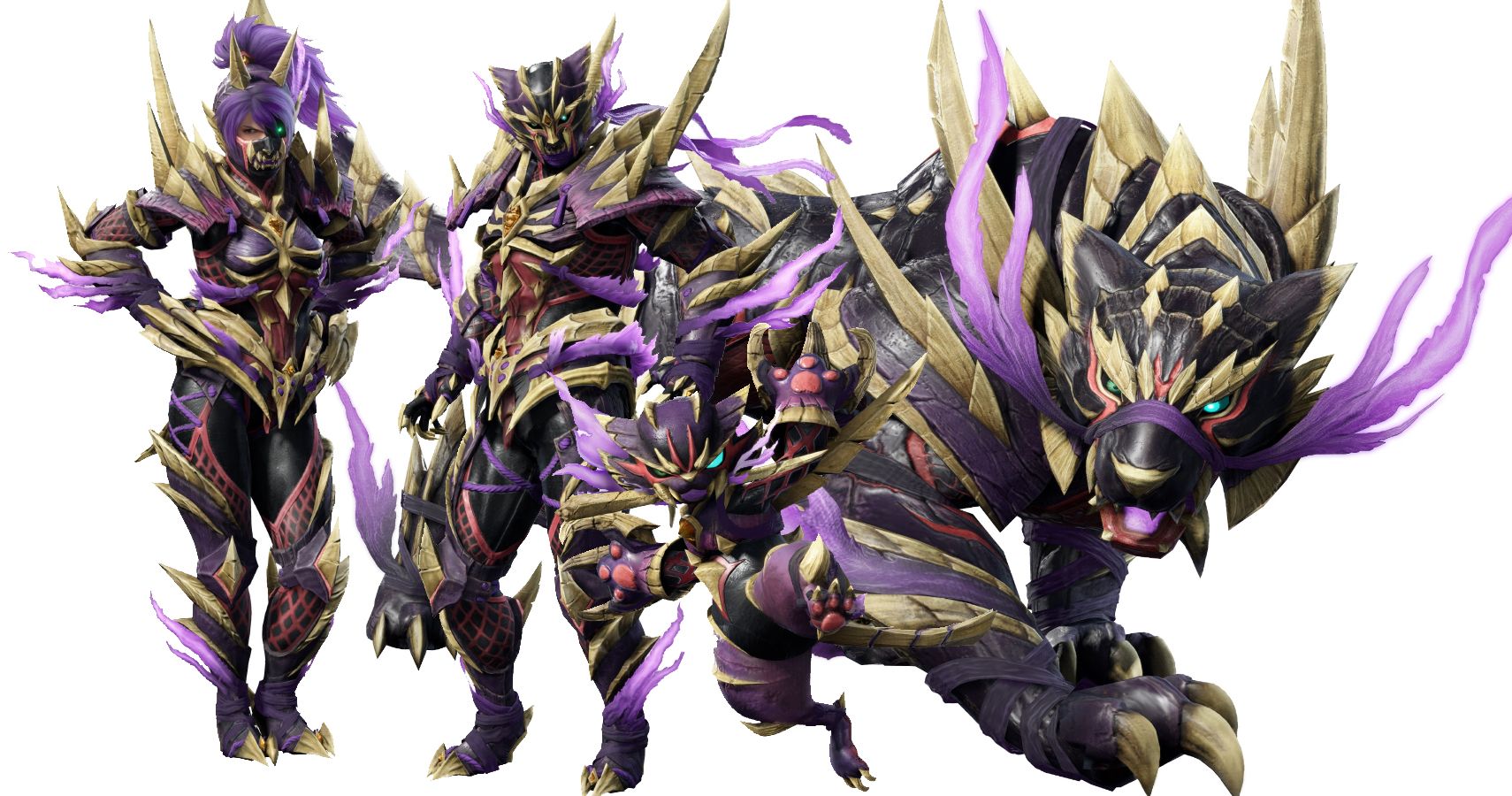 Related: Monster Hunter Rise Demo Downloads Have Caused Huge Slowdowns On The Nintendo Switch eShop
It feels like Nintendo has abandoned Amiibo, outside of the occasional new Super Smash Bros. Ultimate character. Capcom is still interested in plastic figures, as the unlockable gear from the Monster Hunter Rise Amiibo has been revealed. Three Monster Hunter Rise Amiibo will launch on March 26, which is the same day that the game will be released. The Magnamalo Amiibo (based on the new cover monster) will unlock layered armor for the hunters. Images of the new gear have been uploaded to the MH_Rise_JP Twitter page.
The adorable Palamute Amiibo will unlock a Magnamalo outfit for your loyal dog companion. The Digital Deluxe version of Monster Hunter Rise also comes with an outfit that makes your Palamute look like a golden retriever.
The Palico Amiibo unlocks a Magnamalo outfit for your character, making your loyal feline companion look like a Power Rangers villain. The Palico received some awesome outfits in the older Monster Hunter games, including ones based on Mario, Mega Man, and Isabelle. It's good to see that Monster Hunter Rise is keeping the tradition of cool cat costumes alive.
These layered outfits are only for aesthetic purposes and they won't change the stats of your characters. They do look really cool, and they'll be a step-up from the lame low-level gear that players have to carry around during the first few hours of play before they craft some awesome gear of their own.
Next: Monster Hunter Rise's New Flagship Monster Is Basically Zinogre, Right?
Monster Hunter Rise will be released for Nintendo Switch on March 26, 2021.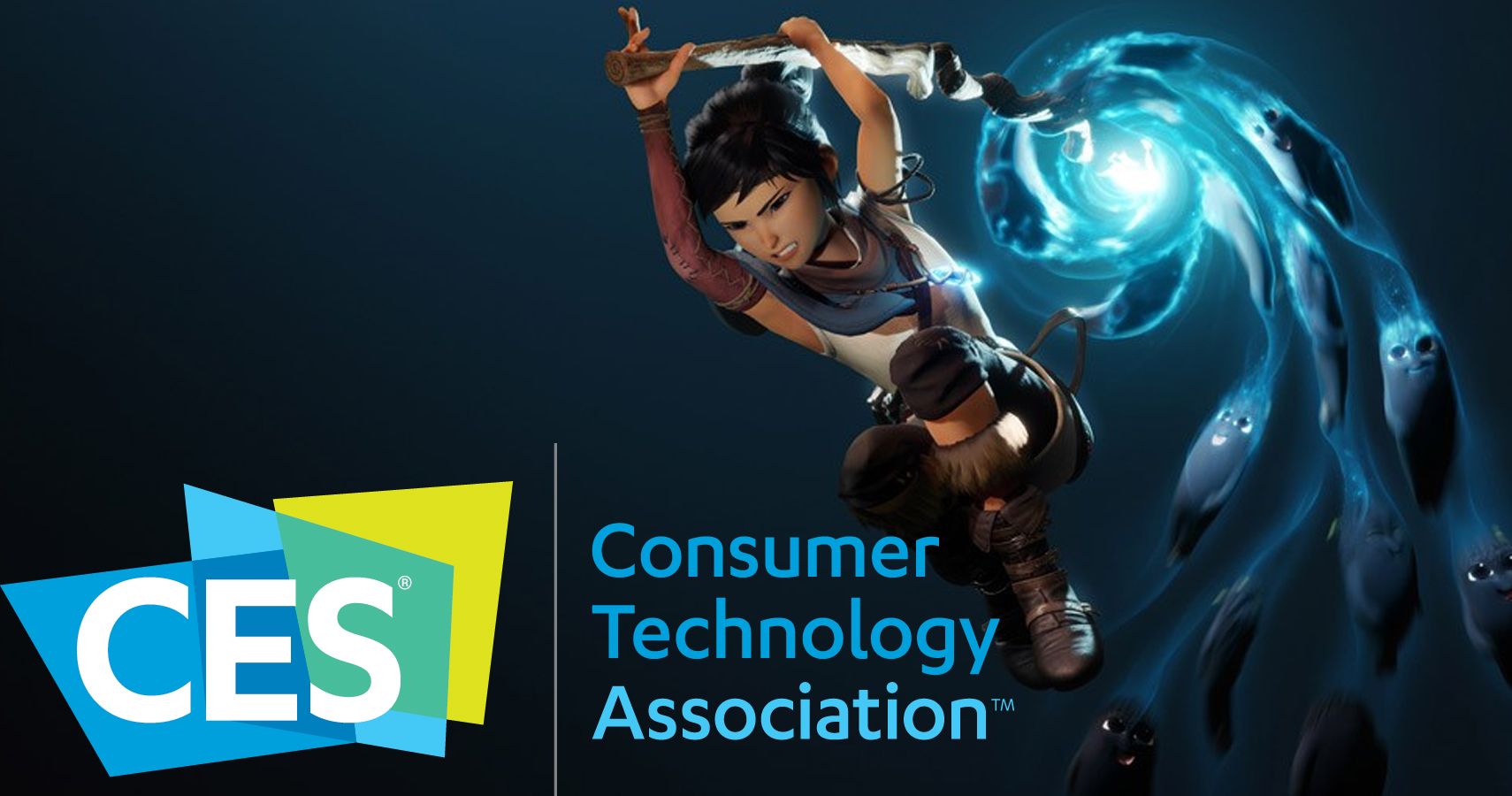 Game News
Monster Hunter Rise
Scott has been writing for The Gamer since it launched in 2017 and also regularly contributes to Screen Rant. He has previously written gaming articles for websites like Cracked, Dorkly, Topless Robot, and TopTenz. He has been gaming since the days of the ZX Spectrum, when it used to take 40 minutes to load a game from a tape cassette player to a black and white TV set.
Scott thinks Chrono Trigger is the best video game of all time, followed closely by Final Fantasy Tactics and Baldur's Gate 2. He pretends that sorcerer is his favorite Dungeons & Dragons class in public but he secretly loves bards.
Source: Read Full Article