In a tweet on November 6, NetherRealm announced that Mortal Kombat 11 Ultimate would feature custom variations in ranked mode. Because of the developers' early indication that this wouldn't be the case, the announcement was met with a lot of excitement from fans, who were definitely ready to throw down in their own personal style.
Mortal Kombat 11 originally launched in April of 2019 and has since become available on the Nintendo Switch, PlayStation 4, Xbox One, Google Stadia, and Steam. Mortal Kombat 11 Ultimate, which includes all of the DLC for the game to date and new content including character packs, is set to be released on the PlayStation 5, in the definitive edition, on November 17 2020.
Initially, the team had said that ranked competitions would only include pre-built variation sets. According to the developers, this was done to get the best possible variety of gameplay that could be incorporated into the system that they had. They were trying to create a fair and interesting experience for all players. It didn't go over well with the more long-term fans of the series, however, who were used to being able to customize their variations in order to properly utilize each character's best moves.
With this new announcement, it seems that the developers have really taken the community's concerns to heart and come to the decision that ranked mode would in fact be better if players had the opportunity to customize their move set to match their character and play style. With it coming so shortly after the Mileena reveal, fans are especially thrilled by the opportunity to play more mind games than ever with their favorite characters.
Related: Mortal Kombat 11 Is Adding Three New Fighters, But Will There Be More Later?
One particularly excited fan on Twitter, popular competitive player Dominique "SonicFox" McLean, raved that "SOOOO MANY CHARACTERS JUST BECAME SO F***ING COOL IN MK11," which got several excited replies in which fans talked favorite characters, best move combinations, and generally chattered about what this would mean for the game.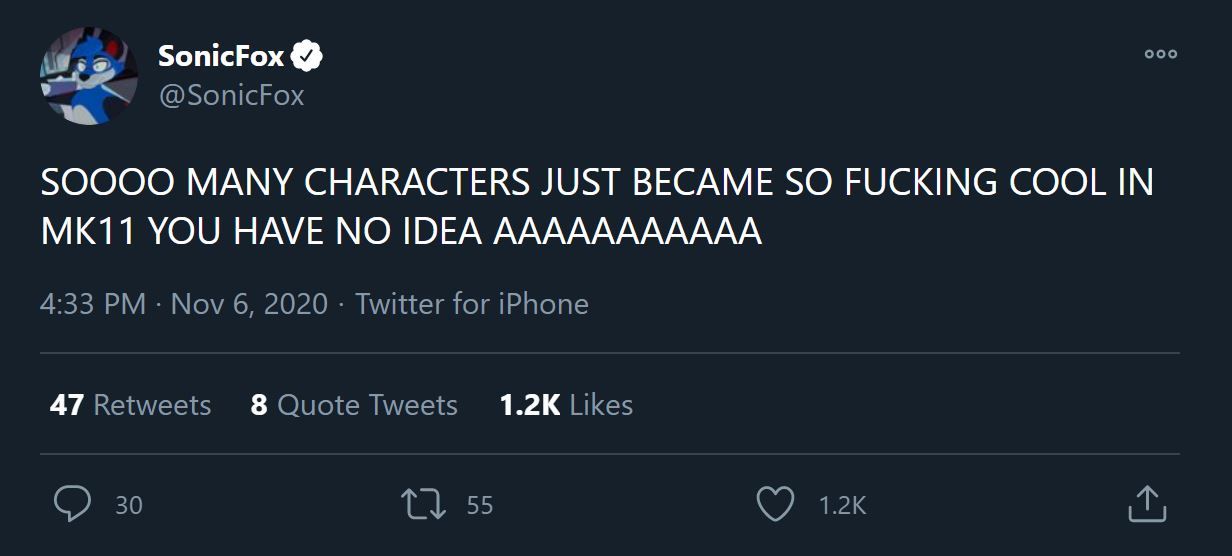 We'll have to wait for more details to emerge, including how many variations will be allowed per character and what the moves will be to choose from, but for now, it's exciting territory for anyone looking for a more competitive experience with the Mortal Kombat games.
Source: Read Full Article