The fifth and final episode of the behind-the-scenes video series for the upcoming indie horror adventure game Mundaun is out now, drawing this fascinating journey through the game's development process to a close.
In this last episode, Mundaun's creator and developer Michel Ziegler briefly recollects how he started his career before working on his game. Whilst paging through some of his things in his studio, he comes across a postcard of the Devil's Bridge – an eerily beautiful stone bridge tucked away in a corner of the Swiss Alps.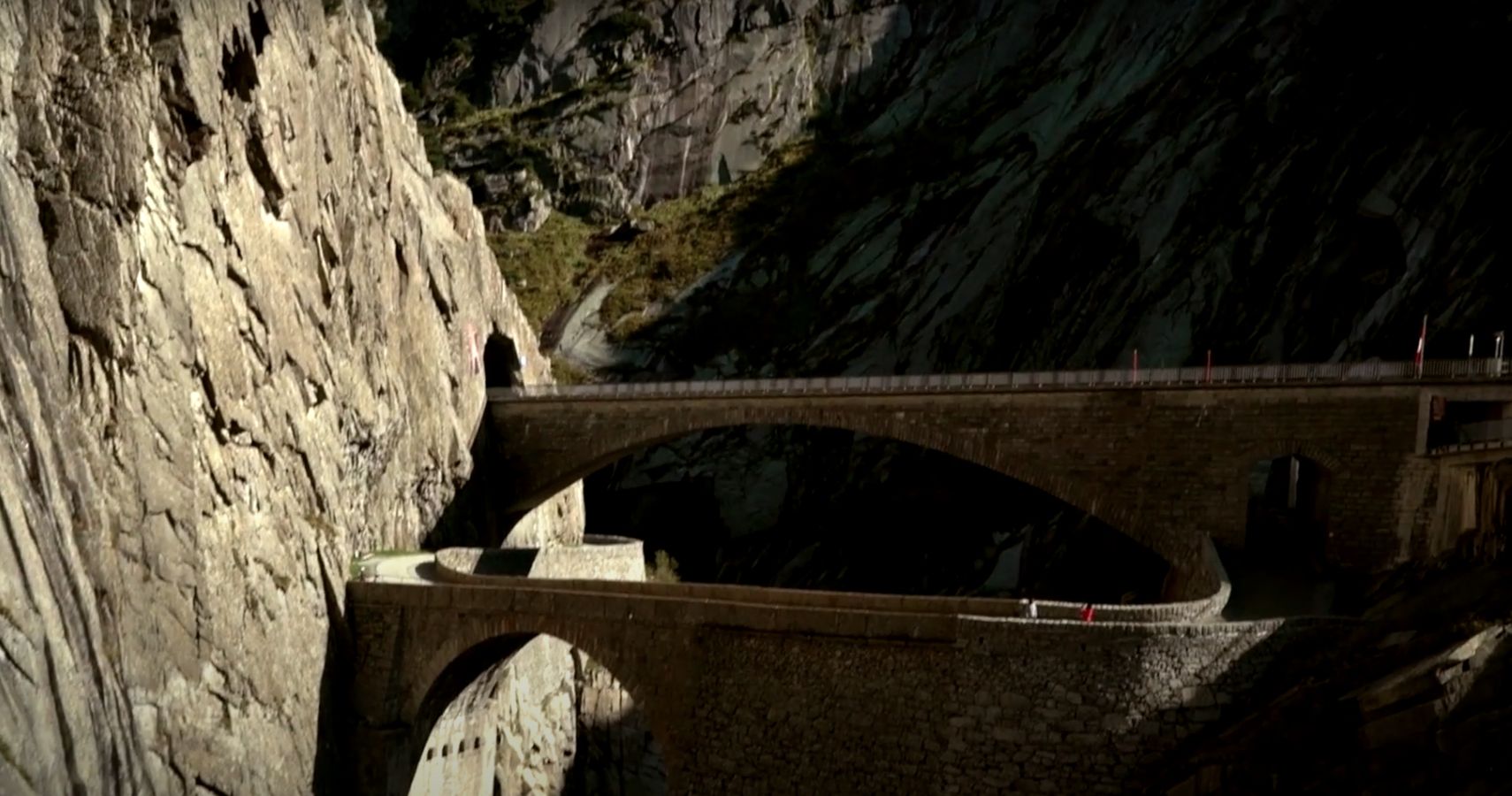 The Devil's Bridge is apparently infamous amongst the local populace, thanks to an old folktale associated with it.
The tale goes that some folks were trying to build this bridge in the rocky outcrops of the Alps but were struggling to finish it. The devil appears (as he does whenever there's a struggle of some kind, says Ziegler) and offers them a deal: he will help them finish the bridge, if he can have the first soul that crosses over the finished bridge.
He finishes building the bridge and waits on the other side for his reward, but little does he know, these people are ol' tricksters. Rather than sacrificing one of themselves, they send off a poor goat instead. Joke's on you, devil!
This is apparently one of a handful of Swiss folktales which have "inspired events that the player will have to brave and face themselves as they explore." A version of the Devil's Bridge itself appears in the game too, as shown in the video.
With the behind-the-scenes video series done and dusted, we are thoroughly geared up for the game to arrive later this month. Mundaun will be releasing on March 16 for PlayStation 5, PlayStation 4, Xbox Series X|S, Xbox One, and PC via Steam and the Epic Games Store. It'll also be coming to Nintendo Switch some time in April.
Source: Read Full Article