One week after No Man's Sky overhauled its freighters with the Endurance update, Expedition 8 – Polestar begins today. It also arrives alongside update 3.97 which fixes a whole lot of bugs.
But first, let's go over Polestar, which seems like a drastic change of pace from Expedition 7. Rather than the roguelike-inspired mechanics of the previous expedition, Polestar seems like a return to a more narrative-focused adventure where Travelers "embark on an interstellar cruise as the captain of a heavy shipping freighter, warping your metal fortress across the galaxy."
Polestar will start with players repairing your freighter's unique technology before moving on to investigate just what happened to strand your freighter in the middle of open space. As with previous expeditions, Polestar will last six weeks and offers rewards that can be unlocked across all your No Man's Sky save files.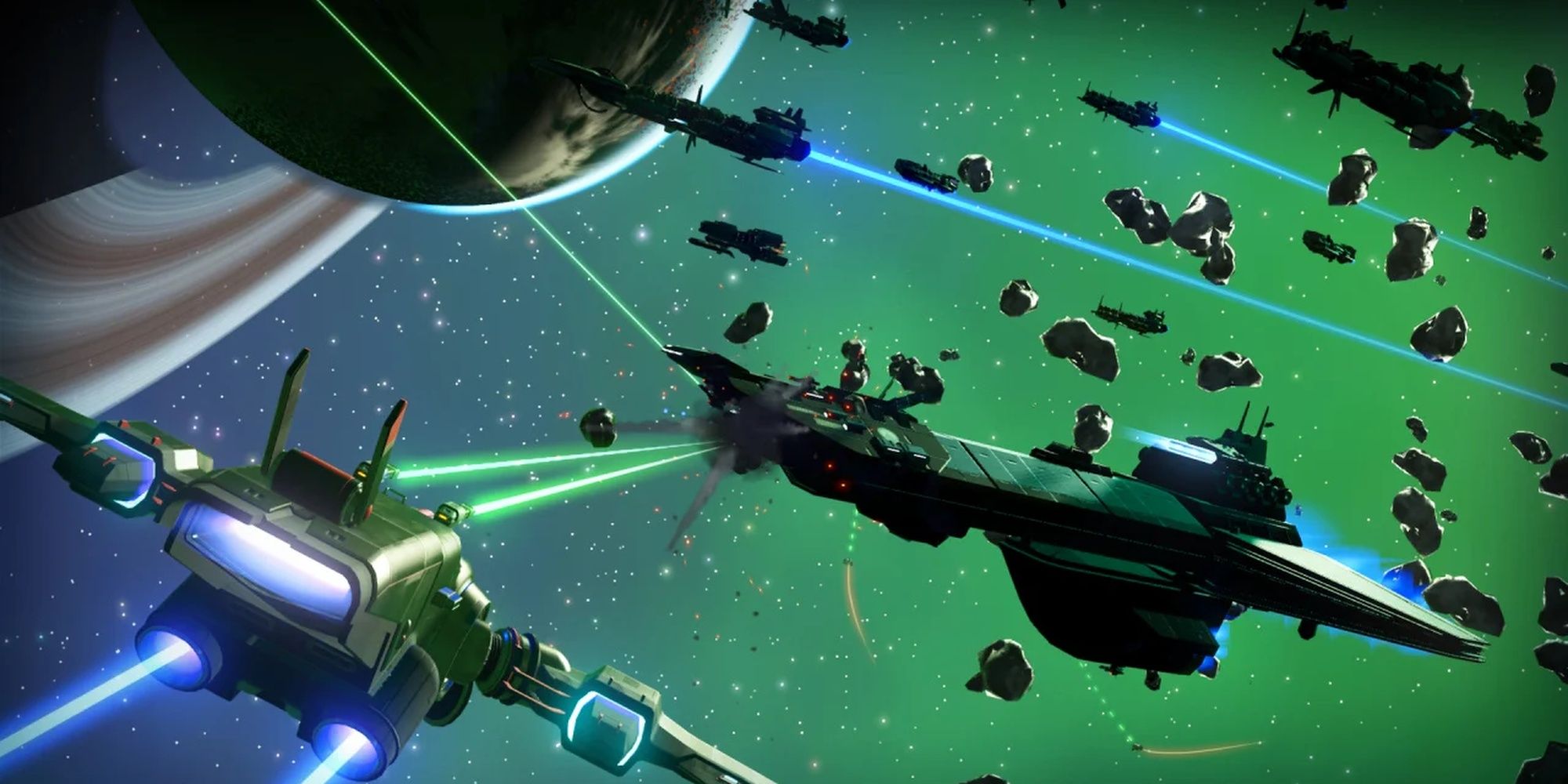 For starters, completing Expedition 8 milestones will reward new posters, a new High-Gravity Freighter Trail that makes your freighter look like it's shooting miniature black holes from its exhaust pipes, and new Outlaw-themed building decorations such as the Navigation Archive, Data Display Unit, and Flaming Barrel.
Captains of the Polestar will unlock the Fleet Commander's Cape, while completing the expedition awards Travelers with a Child of Helios Companion egg. It's a giant floating jellyfish that's basically a tiny version of the space anomaly of the same name.
In addition to Expedition 8, update 3.97 goes live today with tons of bug fixes. Crashes related to base building, freighter loading screens, and PSVR users have been fixed, and broken derelict freighter teleporters should now be working as intended. There's also new Community Research missions at the Nexus to unlock the Antimatter, Golden, and Hadal Freighter Trail cosmetics.
Expedition 8 – Polestar and No Man's Sky update 3.97 will both go live today on all platforms. Also, the next update might get a little weird as Hello Games' Sean Murray (not me, we're totally different people) has warned us emojis can now be combined to create horrifying new messages.
Source: Read Full Article