It has been an incredibly busy month or so when it comes to new games, and if you have been trying to play through them all, well fair play to you. Pokemon Legends: Arceus launched on January 29 and since then, there has been a major release to take its place pretty much every week. That merry-go-round won't be slowing down anytime soon either as WWE 2K22 arrives on Friday, and then Kirby and The Forgotten Land two weeks after that.
Navigating these waters and carefully selecting a release date must be a real headache. It's one the team at Guerilla is all too familiar with. Five years ago, Zero Dawn's thunder was stolen by Breath of the Wild which launched the following week. This time around, Forbidden West only enjoyed seven days in the spotlight before the world became obsessed with Elden Ring.
Despite Guerilla's poor timing when it comes to launching Horizon games, a chunk of you who have been playing it these past few weeks have managed to finish the game's story. While it won't take you the hundreds of hours the game apparently has to offer, Forbidden West's story is still pretty sizable. Despite that, almost 13 percent of the game's owners have managed to make their way through to the very end.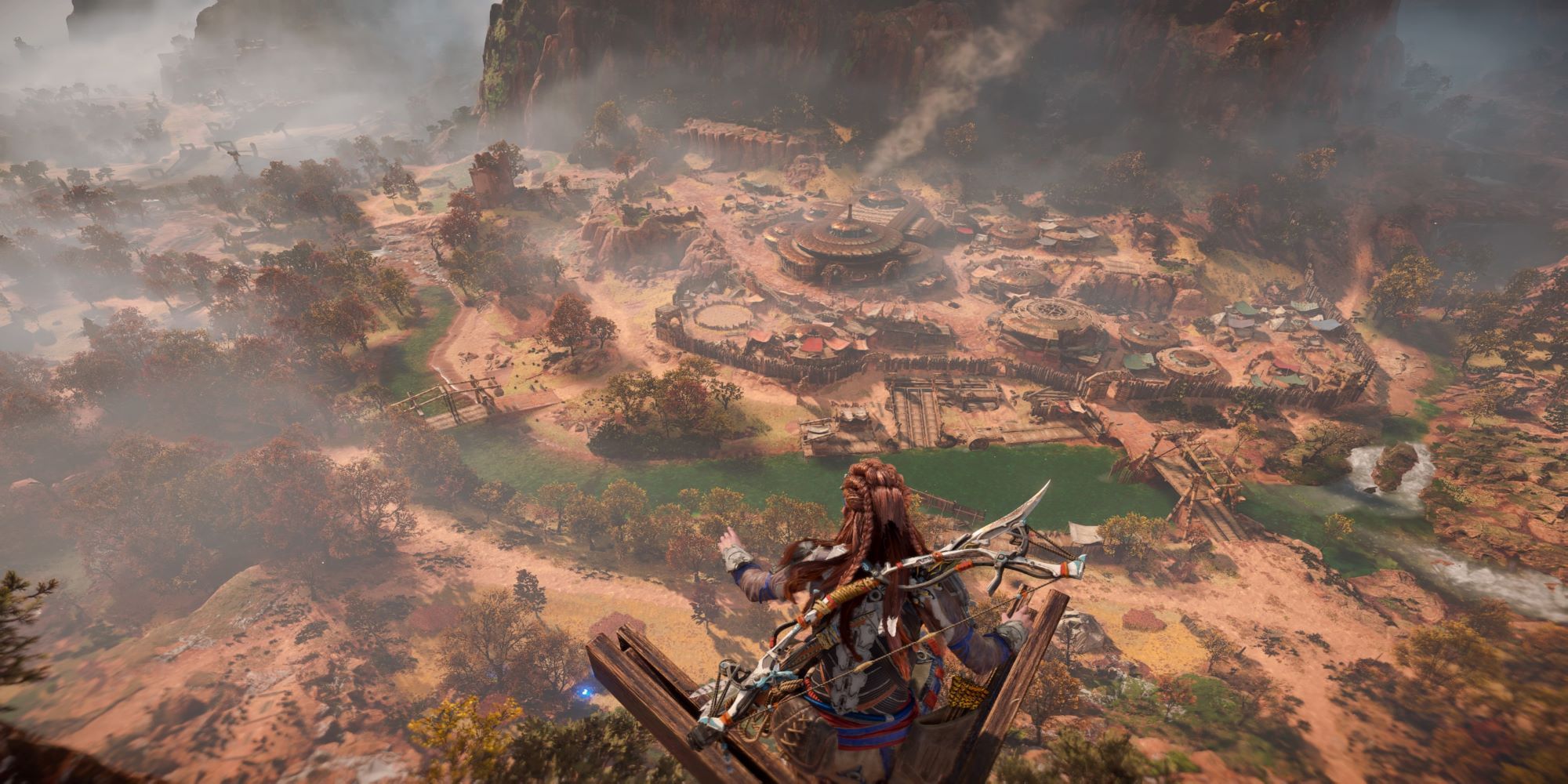 12.9 percent on PS5, and a slightly lower 12.4 percent on PS4. That's according to trophy data combed through by Push Square. That same data also reveals 2.9 percent of Forbidden West players have earned the game's platinum, which is pretty impressive. Clearly, none of that almost 3 percent chunk has been playing Elden Ring. Either that or they were some of those who thought FromSoftware's latest offering would finally be a Souls game they could get to grips with only to quickly discover that's not the case and return to the safety of Aloy's post-apocalyptic world.
As well as the stats above, Forbidden West's trophy data also reveals 9 percent of those playing it have reached the level cap, and 85.2 percent have made it to the game's first open area. That means more than 14 percent of you who have started playing are yet to make it through the first mission. You really can't blame Elden Ring for that as that's something you really should have managed to achieve in the first seven days.
Source: Read Full Article