It's April and that means that Outriders is officially released. Square Enix released the Outriders Demo earlier this year in February which has seen a lot of positive response. And since then, the game's popularity has gone off the charts. People Can Fly, developers behind Outriders, have been releasing constant updates for the demo, fixing all of the tiny exploits players could find before the launch of the full game.
One of the main concerns players have initially had is, how would they unlock their pre-order bonus Hell's Rangers content pack? Well, we can now tell you exactly what's in the pack and how to get your hands on it.
What's Included In The Hell's Rangers Content Pack?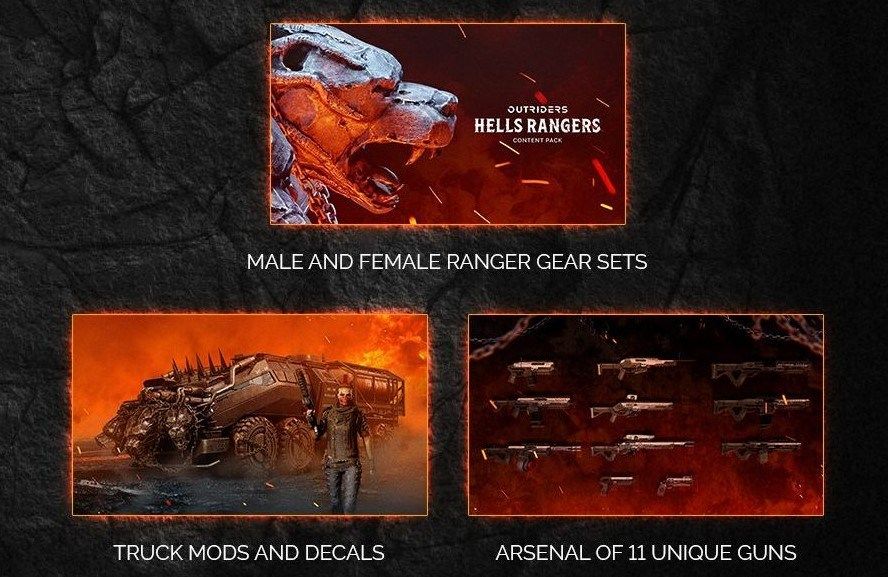 The Hell's Rangers content pack features a complete set of Earthborn Renegade weapons and an armor set. There are a total of eleven weapons and one armor set for both male and female characters. The weapons included in the pack are as follows:
Earthborn Renegade's SMG
Earthborn Renegade's Assault Rifle
Earthborn Renegade's LMG
Earthborn Renegade's BAR (Bolt-Action Rifle)
Earthborn Renegade's Marksman Rifle
Earthborn Renegade's PAS (Pump Action Shotgun)
Earthborn Renegade's Double Gun
Earthborn Renegade's Auto Shotgun
Earthborn Renegade's ASR (Automatic Sniper Rifle)
Earthborn Renegade's Pistols
Earthborn Renegade's Revolver
Along with this arsenal of weapons, you'll also get the regular rare armor pieces for each armor slot for both male and female characters alongside some Truck mods and decals.
How To Get The Hell's Rangers Content Pack
In order to get the Hell's Rangers content pack, most players would likely have pre-ordered Outriders. However, if you missed out don't worry. You can also buy this content pack in your store for $6.99.
Keep in mind that, players who are playing Outriders via Xbox Game Pass will not have access to Hell's Rangers content pack as the game is not considered pre-ordered. So, you will need to spend some money if you're looking to get your hands on this gear.
How To Find The Hell's Rangers Armor And Weapons In The Game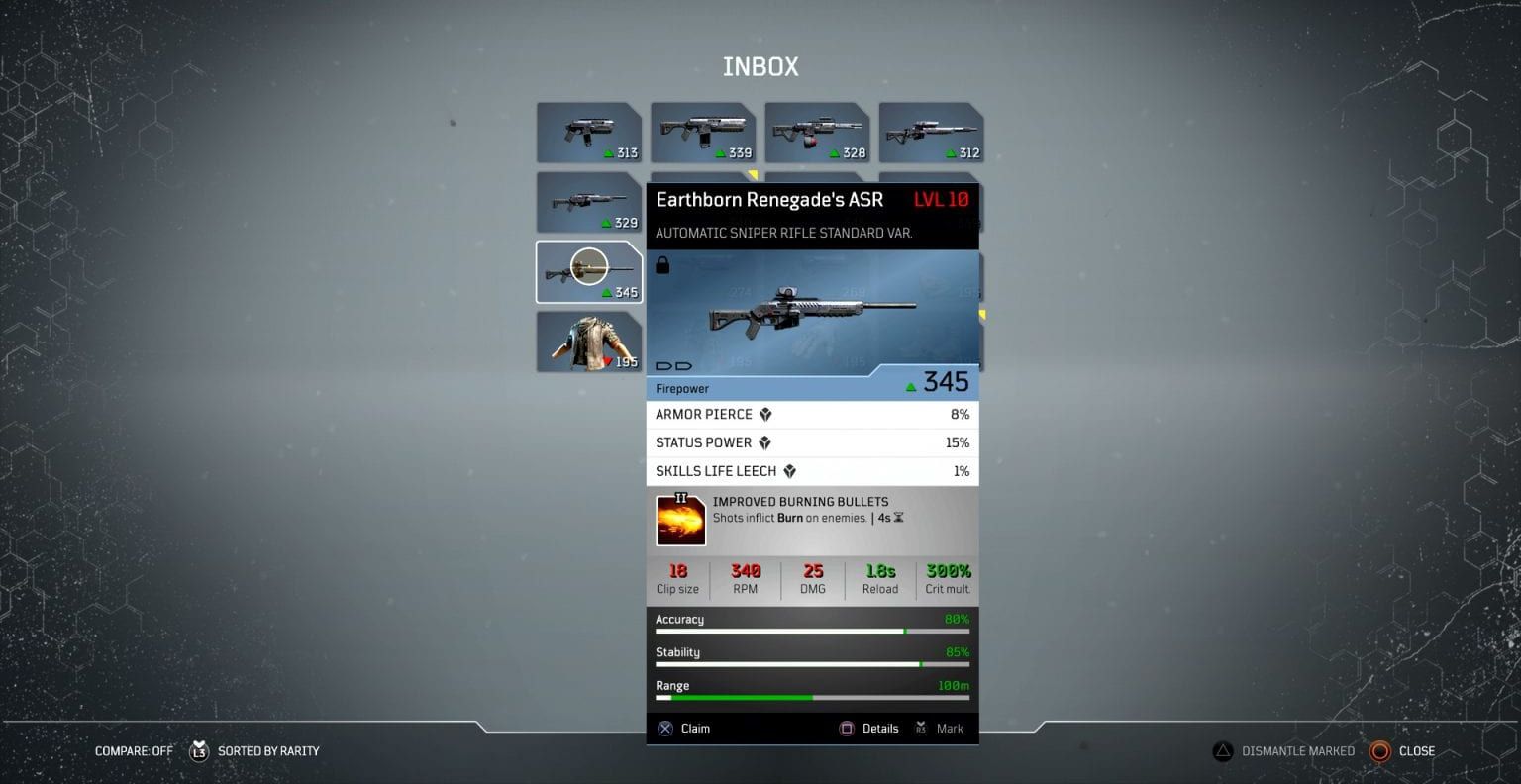 PCF has clarified in their dev update last week that Hell's Rangers pack will be available "via your stash for anyone who owns it." Here's a quick step-by-step guide on how to access it in the game:
 You need to have pre-ordered the game or have purchased the pack separately via the store.
 You need to complete the game's prologue and reach the Rift Town section where you'll find your Stash.
Head over to your Stash and then go to the "Inbox" tab. There you'll find all your weapons and armor pieces.
 Your player needs to be level 10 to equip Hell's Rangers with armor and weapons, as confirmed by PCF.
This is how you unlock your pre-order bonus Hell's Rangers content pack.
Next: People Can Fly Reveals More Details About Cheaters In Outriders Demo
Zuhaad Ali is a gamer and writer who started off playing video games in the early 2000s. He mostly plays multiplayer games like Destiny or Call of Duty, and Overwatch.
Source: Read Full Article