Quick Links
Pokemon Go Kanto Cup Restrictions
Best Kanto Cup Lead Pokemon
Best Kanto Cup Pokemon Switches
Best Kanto Cup Pokemon Closers
Kanto Cup Recommended Team Comps
Pokemon Go's themed PvP cups lead you on many a journey, whether for yearly events such as Halloween, or taking you back in time. The Kanto Cup is certainly an example of the latter, applying strict limits to what you can pick to lead your charge up the ranked ladder.
This time, we're going all the way back to the first generation of Pokemon games. From the three original starters of Bulbasaur, Charmander, and Squirtle, to the Mythical Pokemon Mew, as long as they're Pokemon that debuted in Red and Blue you're good to go. Here are our recommendations for your team.
Pokemon Go Kanto Cup Restrictions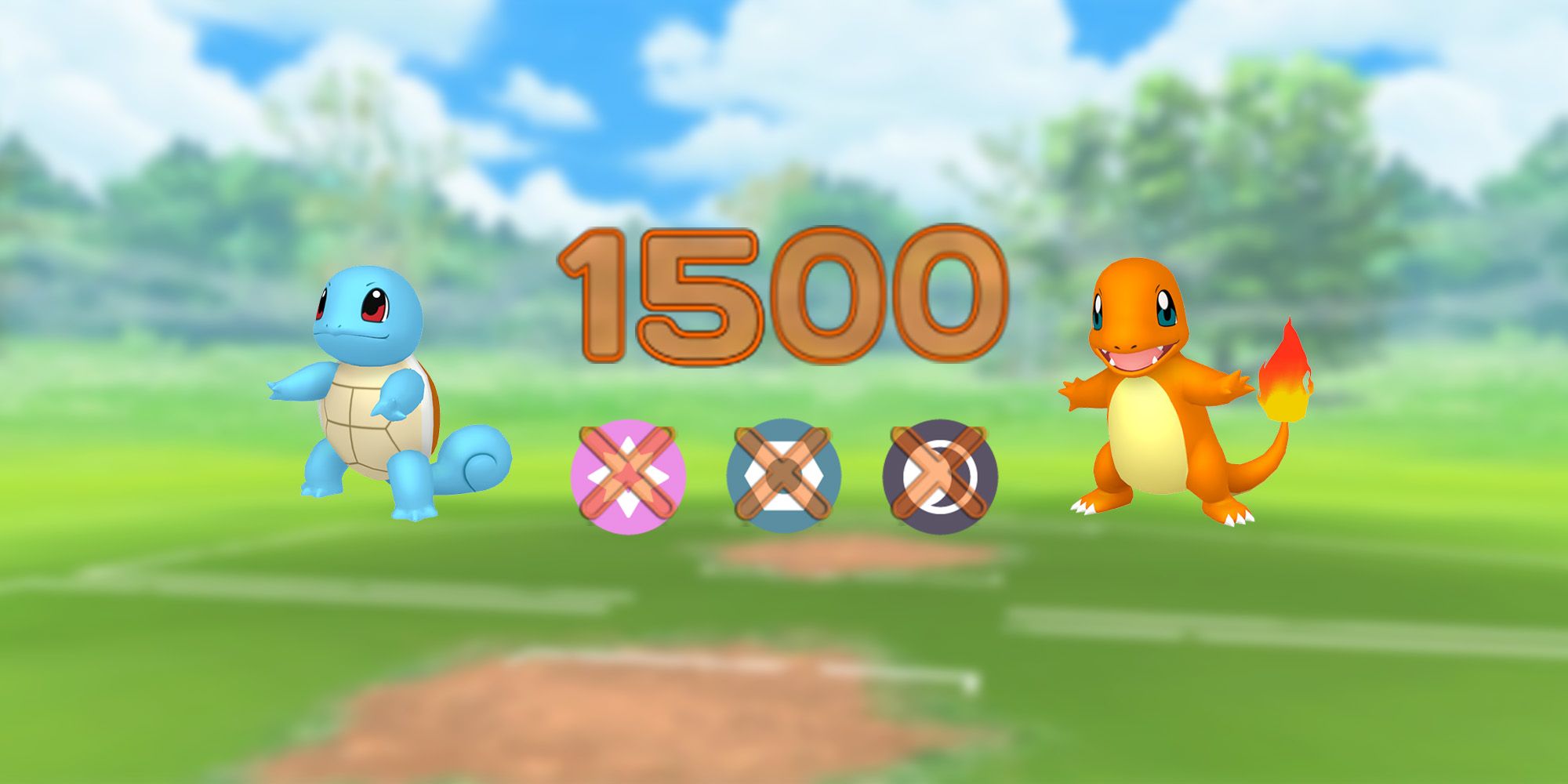 As mentioned above, the first limit when it comes to building out your team is the one that restricts you to Kanto-sourced Pokemon. All 151 creatures from the original titles are in Pokemon Go, so you do have a fair bit of variety to choose from. However, you will miss out on some strong meta choices, thanks to the Dark, Steel, and Fairy types being off limits.
The second limit is typical to Pokemon Go's themed cups. Your Pokemon must have a CP of under 1,500. This shouldn't be too much of an issue, but could still rule out some of the more beefy Pokemon caught in the wild, such as Snorlax. Also, in a strange quirk, you'll still be able to use the Alolan versions of first-generation Pokemon, such as Sandslash and Grimer.
Evolving a Pokemon — especially to Stage 2 — could naturally push it past the 1,500 CP limit. Be mindful to check the post-evolution result before you confirm the change.
Best Kanto Cup Lead Pokemon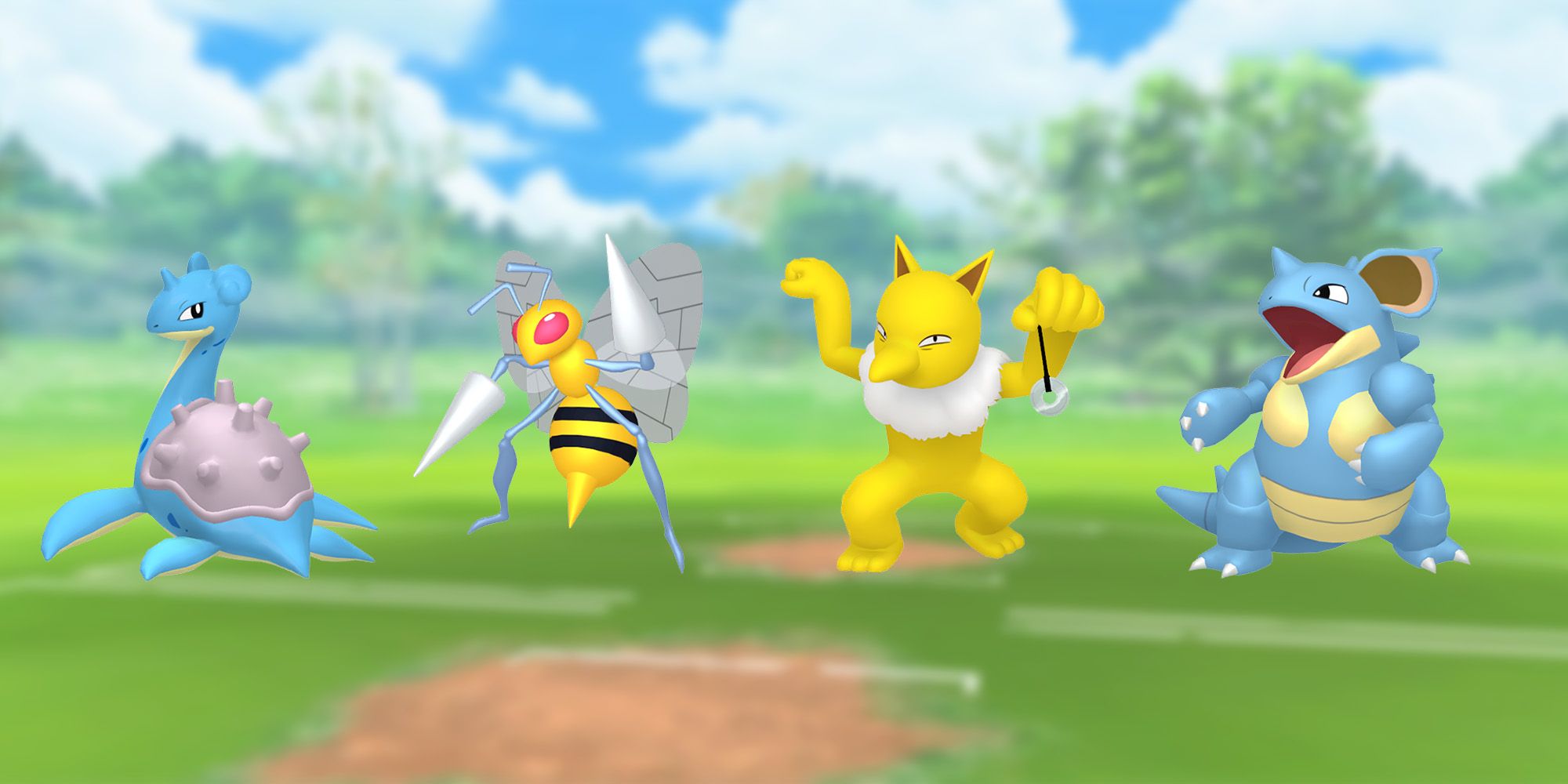 Thankfully, you're not short of options when it comes to choosing a Pokemon to lead you into battle against other trainers. Plenty of opportunities open up that wouldn't normally get thanks to being countered by the many Dark/Steel/Fairy meta types.
As such, you'll likely see Poison, Ice, and Bug types dominate the opening rounds in the Kanto Cup. However, you'll still need to watch out for the moves of those later-generation types, but they'll never benefit from Same Type Attack Bonus (STAB). Here are four leads we think would be sensible options.
Fast Moves are in normal text, Charge Moves in italic.
Resistant means that the Pokemon takes less damage from moves of that type.
Weak means that the Pokemon takes more damage from moves of that type.
Pokemon
Best Moves
Resistant
Weak
Lapras (Water/Ice)
Ice Shard

---

Surf

---

Skull Bash

Ice

---

Water

Electric

---

Fighting

---

Grass

---

Rock

Beedrill (Bug/Poison)
Poison Jab

---

Drill Run

---

X-Scissor

Grass

---

Fighting

---

Poison

---

Bug

---

Fairy

Fire

---

Flying

---

Psychic

---

Rock

Hypno (Psychic)
Confusion

---

Fire Punch

---

Shadow Ball

Psychic

---

Fighting

Bug

---

Dark

---

Ghost

Nidoqueen (Poison/Ground)
Poison Jab

---

Poison Fang

---

Earth Power

Poison

---

Electric

---

Rock

---

Fighting

---

Fairy

---

Bug

Ground

---

Ice

---

Psychic

---

Water
Lapras' Ice Shard is an event-exclusive move, meaning you'll need to use an Elite TM to obtain it after the fact. Beedrill's Drill Run is the same.
Best Kanto Cup Pokemon Switches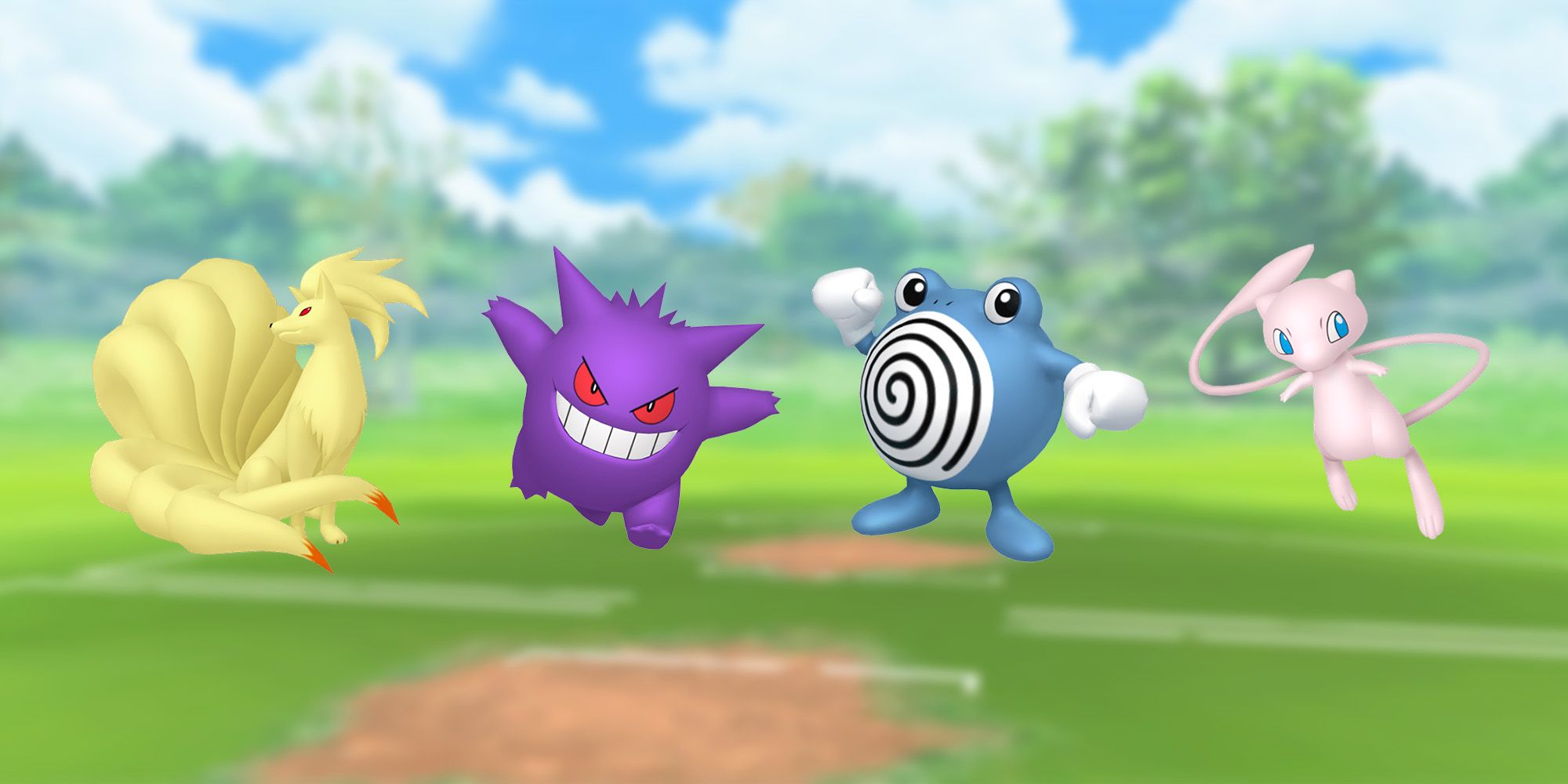 The great thing about being limited to a single generation is that there's a lot of overlap between roles in a Pokemon Go PvP team. While other cups, in particular the Ultra League, have almost specific choices for leads and switches, here a single Pokemon can feasibly occupy either role.
Here, we've opted for Pokemon that can pile on the shield pressure, while spamming their moves to best effect. There's a good range of types and moves, which should help you cover a lot of bases and get ahead of your opponent.
Pokemon
Best Moves
Resistant
Weak
Ninetales (Fire)
Fire Spin

---

Weather Ball (Fire)

---

Overheat

Steel

---

Ice

---

Grass

---

Fire

---

Fairy

---

Bug

Ground

---

Rock

---

Water

Gengar (Ghost/Poison)
Shadow Claw

---

Shadow Punch

---

Sludge Bomb

Fighting

---

Poison

---

Normal

---

Bug

---

Grass

---

Fairy

Dark

---

Ghost

---

Ground

---

Psychic

Poliwhirl (Water)
Mud Shot

---

Scald

---

Mud Bomb

Water

---

Steel

---

Ice

---

Fire

Electric

---

Grass

Mew (Psychic)
Shadow Claw

---

Wild Charge

---

Surf

Psychic

---

Fighting

Bug

---

Dark

---

Ghost
You'll need to use an Elite TM to get hold of Gengar's Shadow Punch, and Poliwhirl's Scald.
Best Kanto Cup Pokemon Closers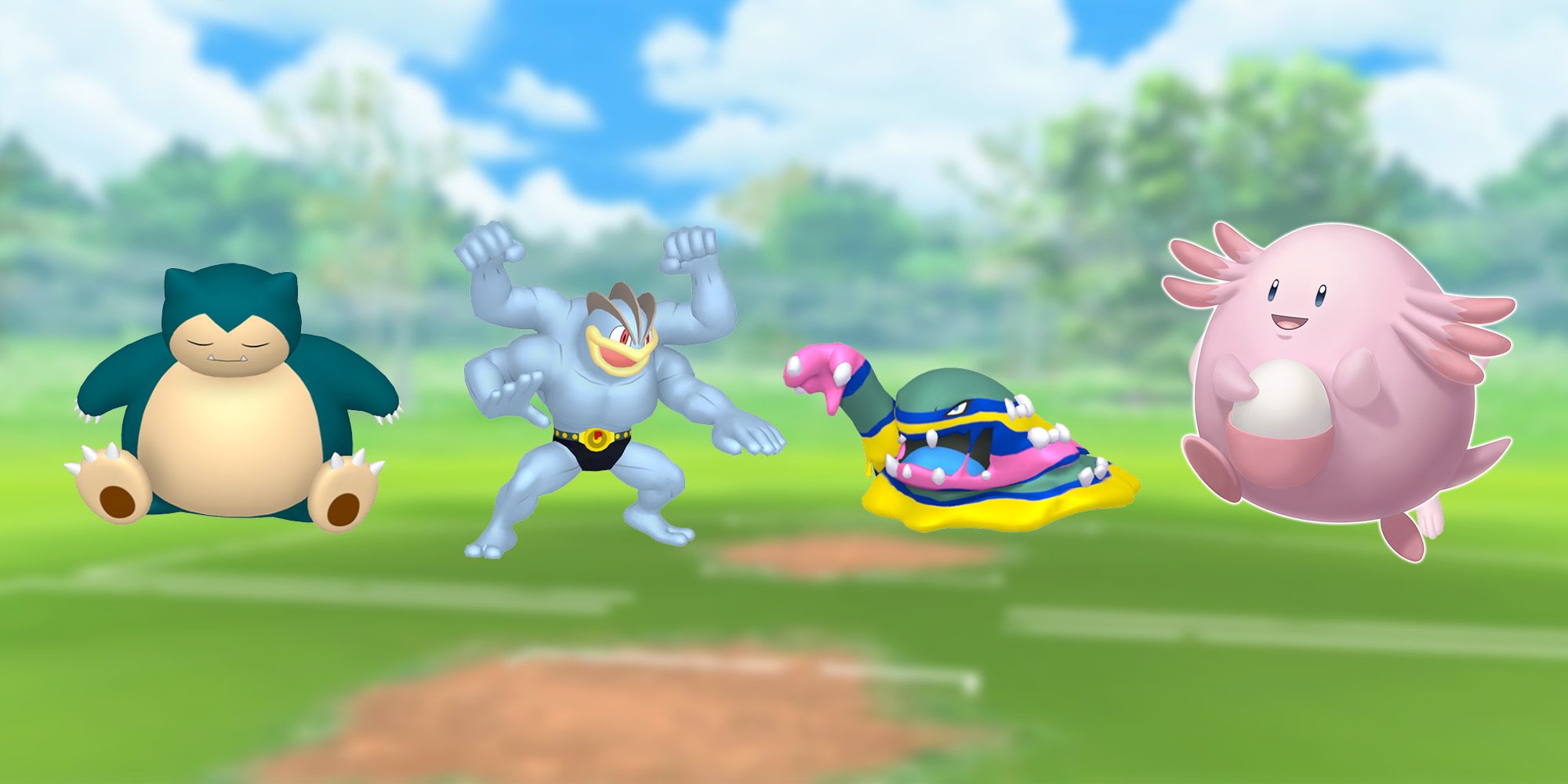 To round out your team you'll need a Pokemon that can mop up any remaining opponents, or survive a late onslaught. By this point you'll want to have baited your opponent's shields, so that when your charged move comes online, it'll do the business.
These four options offer different strategies for rounding off your battles, whether that's more pressure, extreme tankiness, or something in-between. The great thing is that none of these choices have moves that require the hard-to-get Elite TMs to learn, so they should be easier to build.
Pokemon
Best Moves
Resistant
Weak
Snorlax (Normal)
Lick

---

Body Slam

---

Superpower

Ghost
Fighting
Machamp (Fighting)
Counter

---

Cross Chop

---

Rock Slide

Rock

---

Dark

---

Bug

Fairy

---

Flying

---

Psychic

Alolan Muk (Poison/Dark)
Snarl

---

Dark Pulse

---

Sludge Wave

Psychic

---

Poison

---

Grass

---

Ghost

---

Dark

Ground
Chansey (Normal)
Zen Headbutt

---

Psychic

---

Hyper Beam

Ghost
Fighting
Kanto Cup Recommended Team Comps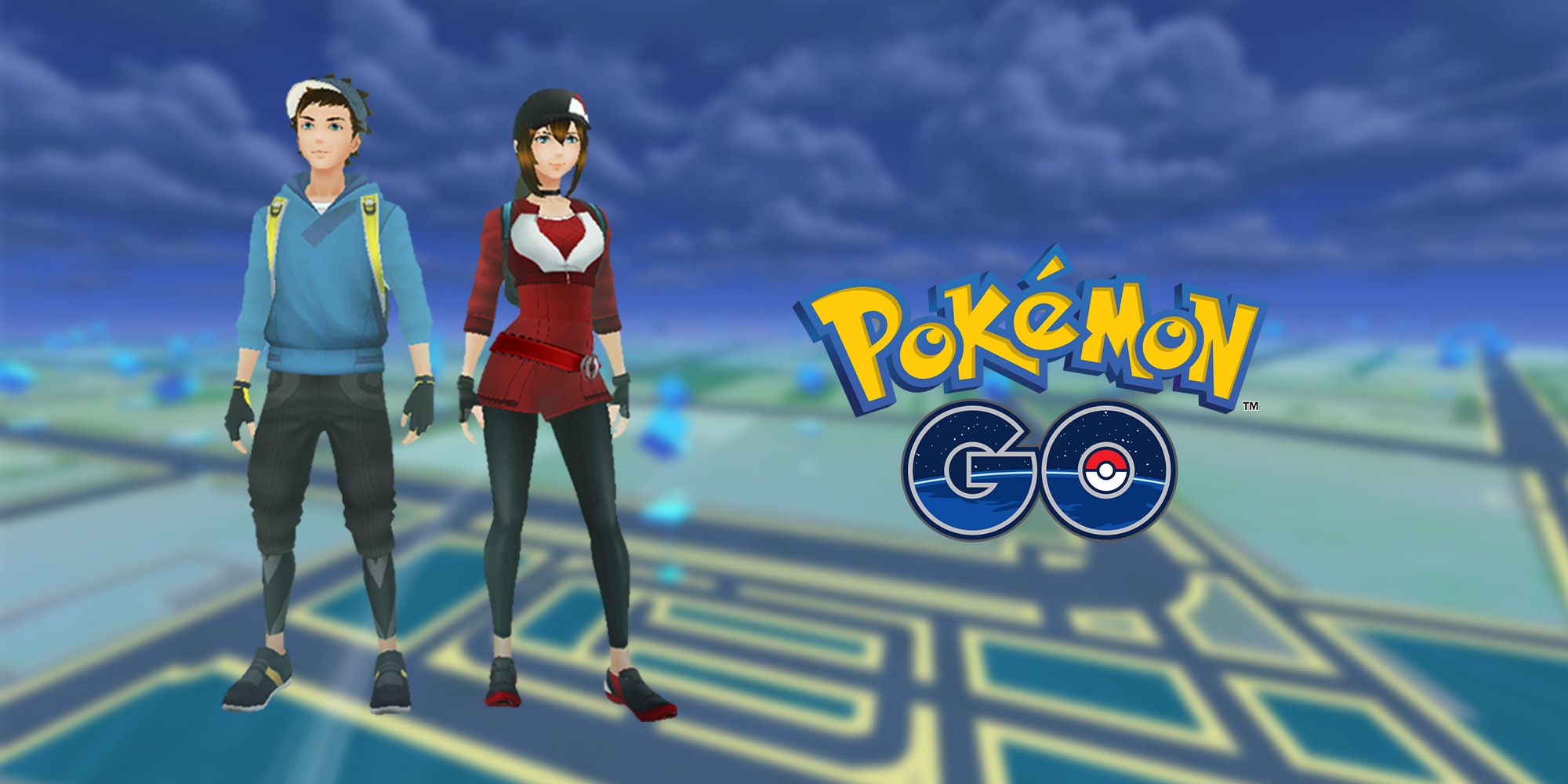 Now that we have a bunch of Pokemon to do battle with, it's time to come up with some great team compositions.
Lapras – Gengar – Alolan Muk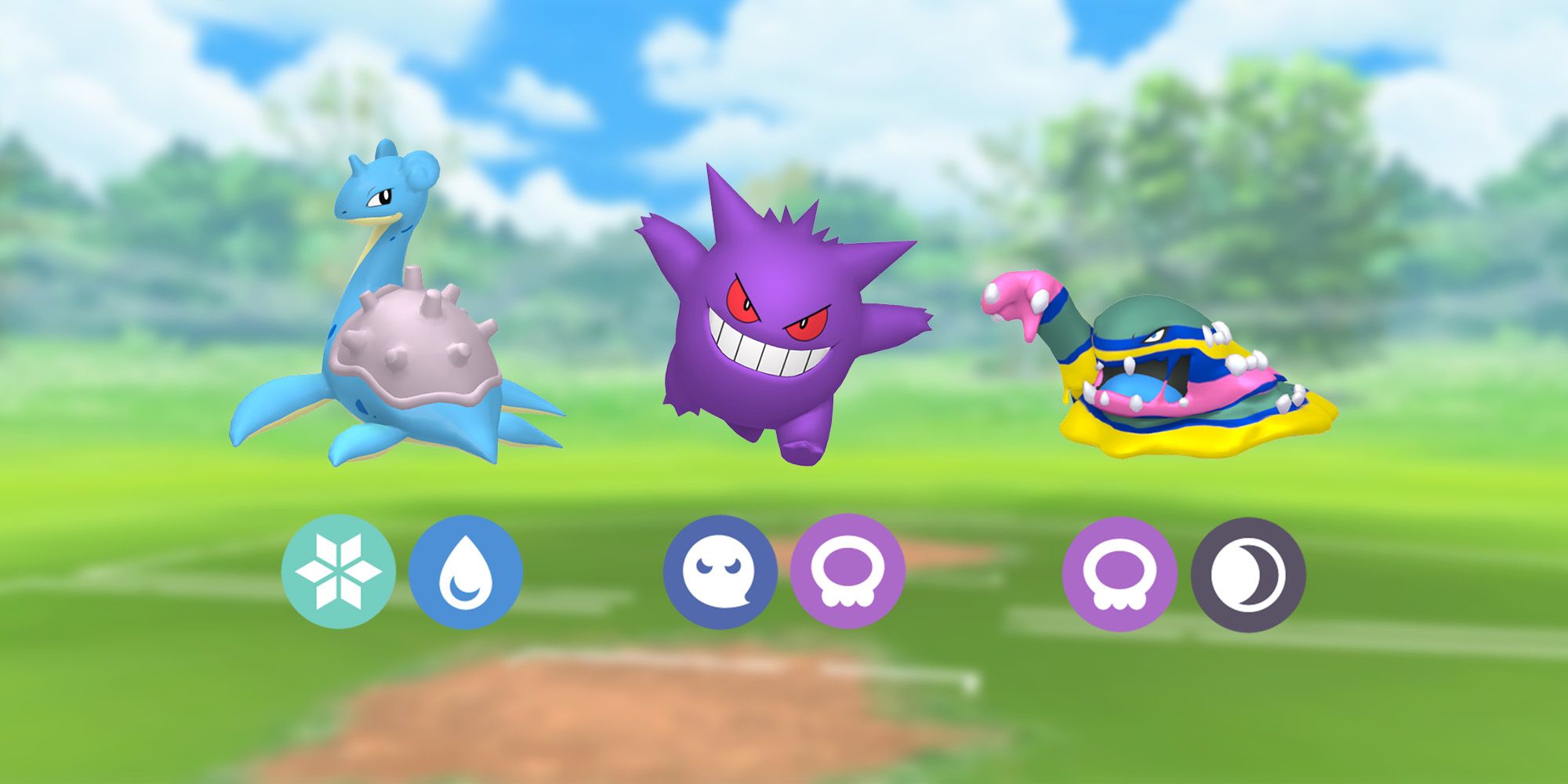 This team starts with some fantastic bulk in Lapras, who can often survive many lead Pokemon. It doesn't have too much shield pressure, but it is spammy enough to punish any mistakes.
Follow this up with the double Poison combo of Gengar and Alolan Muk, which both offer tons of shield pressure. Gengar is also rapid, so you should be able to clean up your opponent's lead and wreck their switch. Muk has some devastating moves, too.
Beedrill – Ninetales – Machamp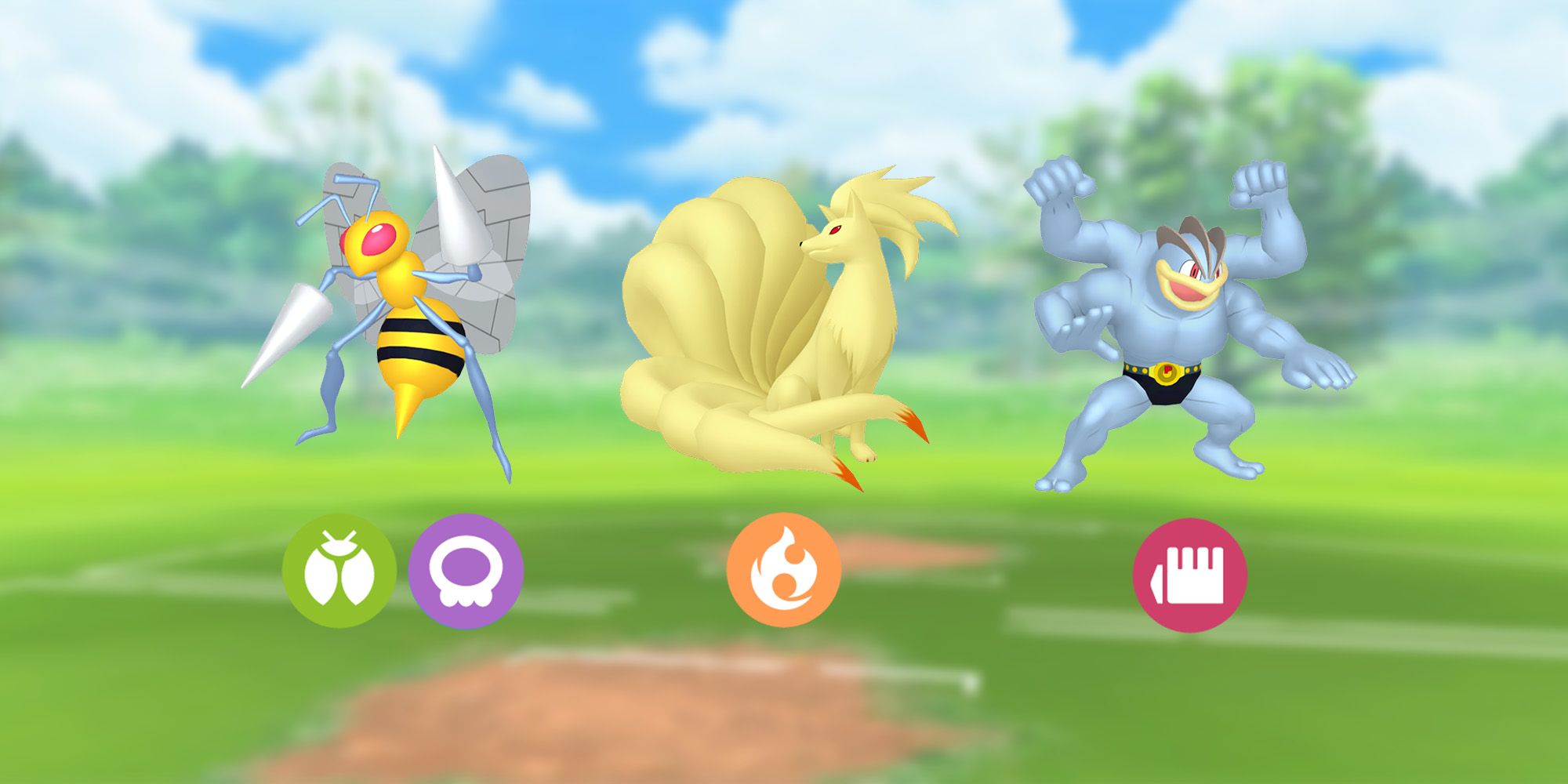 This team is very, very high risk, as it offers no bulk at all. You aim here is to use Beedrill's devastating speed to decimate your opponent's lead, and even take their switch low depending on the type matchup.
Then, have Ninetales come in to keep the pressure on, spamming moves and ensuring their shields are used up. You might even get lucky with the matchup too, facing a Pokemon weak to fire. Finally, Machamp is a strong closer, devastating to the common Normal, Rock, and Ice types you'll find as your opponent's closer.
Nidoqueen – Mew – Chansey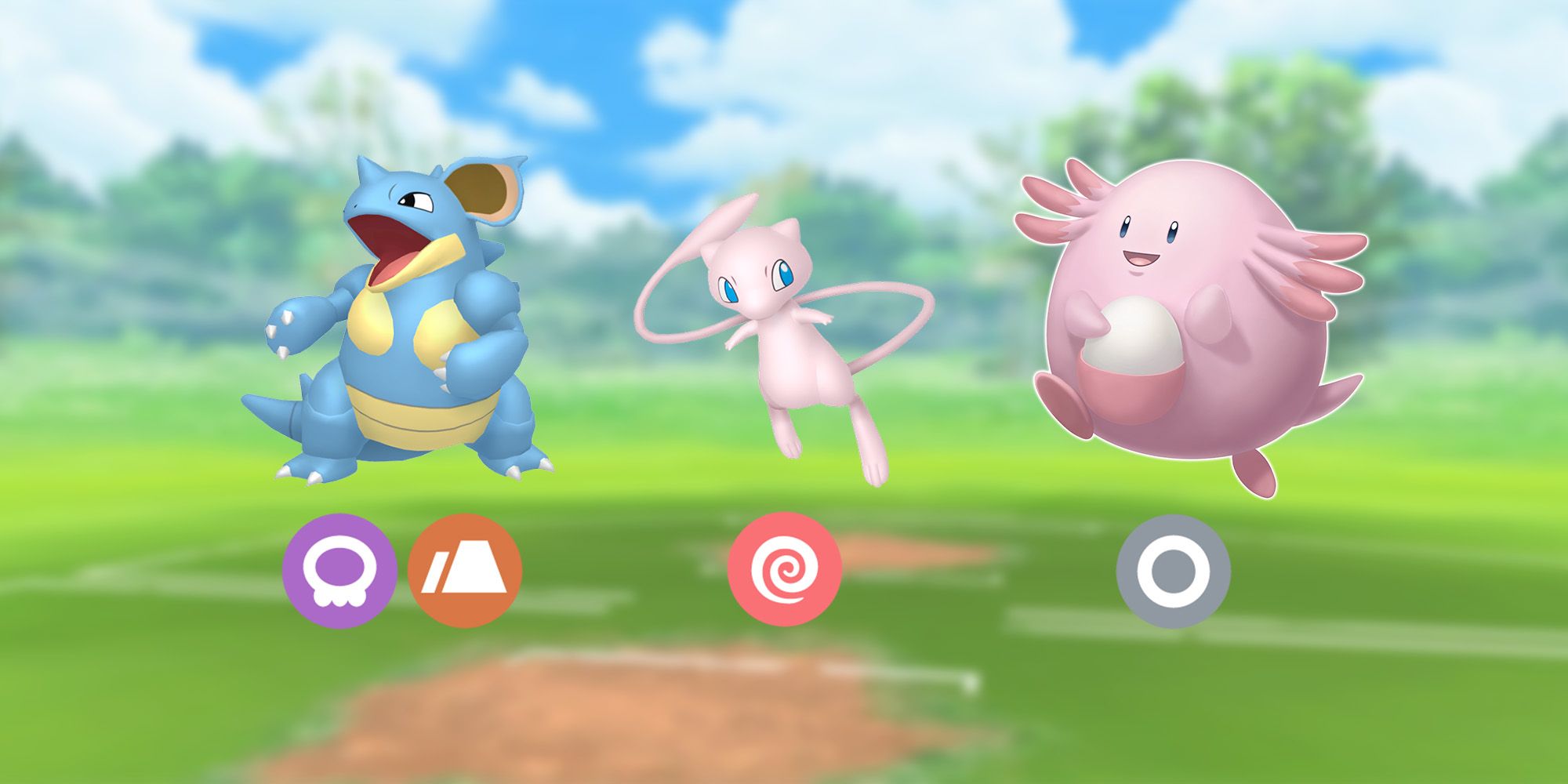 This team is a bit of a triple threat — Nidoqueen is a classic great lead, across many cup types, and should give you a strong foundation for victory. Having Chansey as an extremely bulky closer is fantastic, especially as it comes with some very heavy hitting moves.
However, the real bread and butter of this comp is Mew. Able to learn moves of almost limitless types, it can fill any matchup gaps you may have while keeping your opponent guessing as to what type moves they'll face. It's a lottery, but if you have plenty of TMs to change Mew's setup, it can be so, so much fun to play.
Source: Read Full Article