Pokemon Go is finally coming to the Pokemon TCG. The crossover expansion was first announced in February, with product boxes and merch announced soon after. The expansion is likely to follow the success of last year's Celebrations set, which included V Battle Decks, pins, tins, and more.
The Pokemon Go expansion will arrive in July, and today we get our first look at some of the cards coming in the mobile-themed set.
Fans of Pokemon Go will likely find the revealed card art quite familiar, perhaps even experiencing these images in their time playing the game. Pokemon Go's Pikachu appears the same as he does in the augmented-reality game, while Snorlax can be seen blocking the entrance to a home. Blissey's card art isn't taken directly from the game, but it is heavily influenced by the game as it can be seen defending a gym.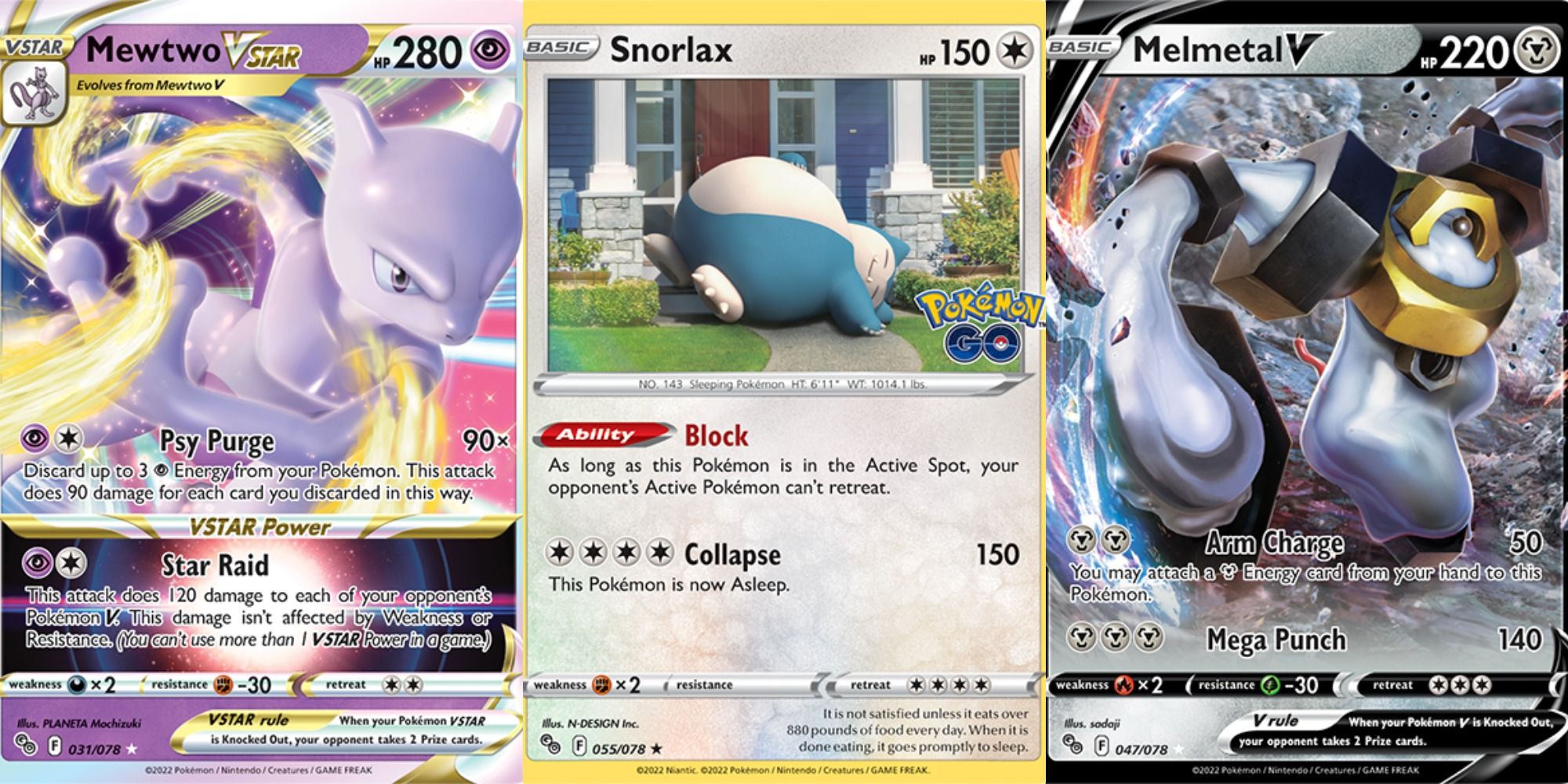 The PokeStop card is quite interesting as it actually works very similar to the way PokeStops work in Pokemon Go. Each turn, a player may discard the top three cards of their library, filling their hand with any items that are discarded.
In its update, the Pokemon TCG confirmed that both Meltan and Melmetal, two Pokemon introduced in Pokemon Go, will both appear in the expansion. Melmetal will receive a V variant in the Pokemon Go expansion, while Mewtwo will get the Vstar treatment.
Although it didn't appear in card form, Radiant Eevee was confirmed as Pokemon Go's promo card with a "stunning visual appearance." We also got a preview of its in-game effect, which will allow players to search for up to six cards in their deck using the Twinkle Gathering attack.
Pokemon Go arrives in the Pokemon TCG in July, but before then, the mobile game will celebrate Pokemon Go Fest starting June 4. Niantic recently revealed details about in-game and in-person celebrations in several cities, as well as brand-new Pokemon to appear in five-star raids throughout the event.
Source: Read Full Article