Just in time to coincide with the current U.S. political drama, developer Torpor Games and publisher Fellow Traveler recently announced a scheduled December 4 release date for their upcoming text-based political drama roleplaying game Suzerain. The game will launch on Steam and GOG.com, and there's a demo available now in case you want to try it out early.
Suzerain places you in the role of President Anton Rayne of the nation of Sordland, and tasks you with navigating the trials and tribulations of a first-term presidency. You'll have unfettered access to numerous cabinet members and other important national faction leaders, and it's up to you to decide who to trust, and which ideals you'll uphold or ignore.
Suzerain sets the game in an alternate 1954, just after your beloved Sordland suffered a bloody civil war followed by a dictatorship spanning 20 long years. After two decades of national turmoil, the people want drastic and immediate change, which has lead to your surprising political rise and sudden Presidential election. The other nations of the world are watching Sordland closely through the lens of world politics, and there are whispers and rumors of military threats.
As you attempt to lead Sordland out of the ashes of the past twenty years and into a better future, Suzerain will allow you to work closely with your cabinet members to create and enact policies, and make deals and allies that will benefit the people of Sordland, or just you. Suzerain also gifts you a family to love and care for, and to challenge you with managing your personal life in balance with your political one, if you can.
How will you lead? Suzerain will confront you with multiple demands that you'll have to handle tactfully, but the game also gives you plenty of options to choose from to accomplish each task how you want to. The text-based roleplaying conversations include about 200,000 words of dialogue and story, which will present you with numerous choices, and just as many possible consequences. You'll even have daily reports and be able to read the news to stay informed on what's happening throughout Sordland. How and in what condition the country ends up in after your four-year term ends is entirely up to you.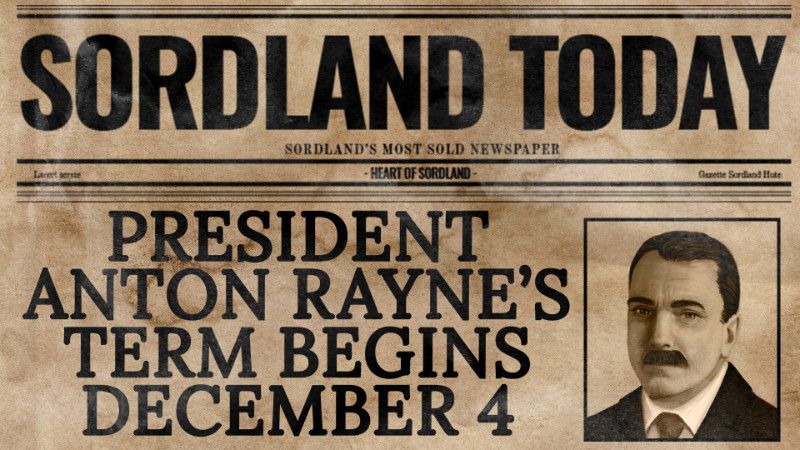 For more info, check out Suzerain on Steam, GOG.com, and the game's website.
Source: Read Full Article