The company behind the mega successful PUBG: Battlegrounds, Krafton, has a website up with details on its next game, an as-yet unnamed title based on the Korean fantasy novel series The Bird That Drinks Tears by Lee Yeong-do (thanks NME).
Currently going by the official moniker of "Unannounced Project", the game is in its very early stages of development. But from the shared imagery, the game could have very imaginative settings. This is in line with what Krafton is saying in that it wants to conjure up the "unique and refreshing fantasy races, beautiful, haunting landscapes, and gripping, immersive, and poignant stories".
The Bird That Drinks Tears is a novel series by author Yeong-do Lee, who is considered a pioneer of the Korean fantasy genre, according to Krafton. "As one of the best-selling fantasy authors in Korea with millions of copies sold, Mr. Lee is an exceptionally imaginative writer who builds elaborate worlds and fills them with complex characters," Krafton said.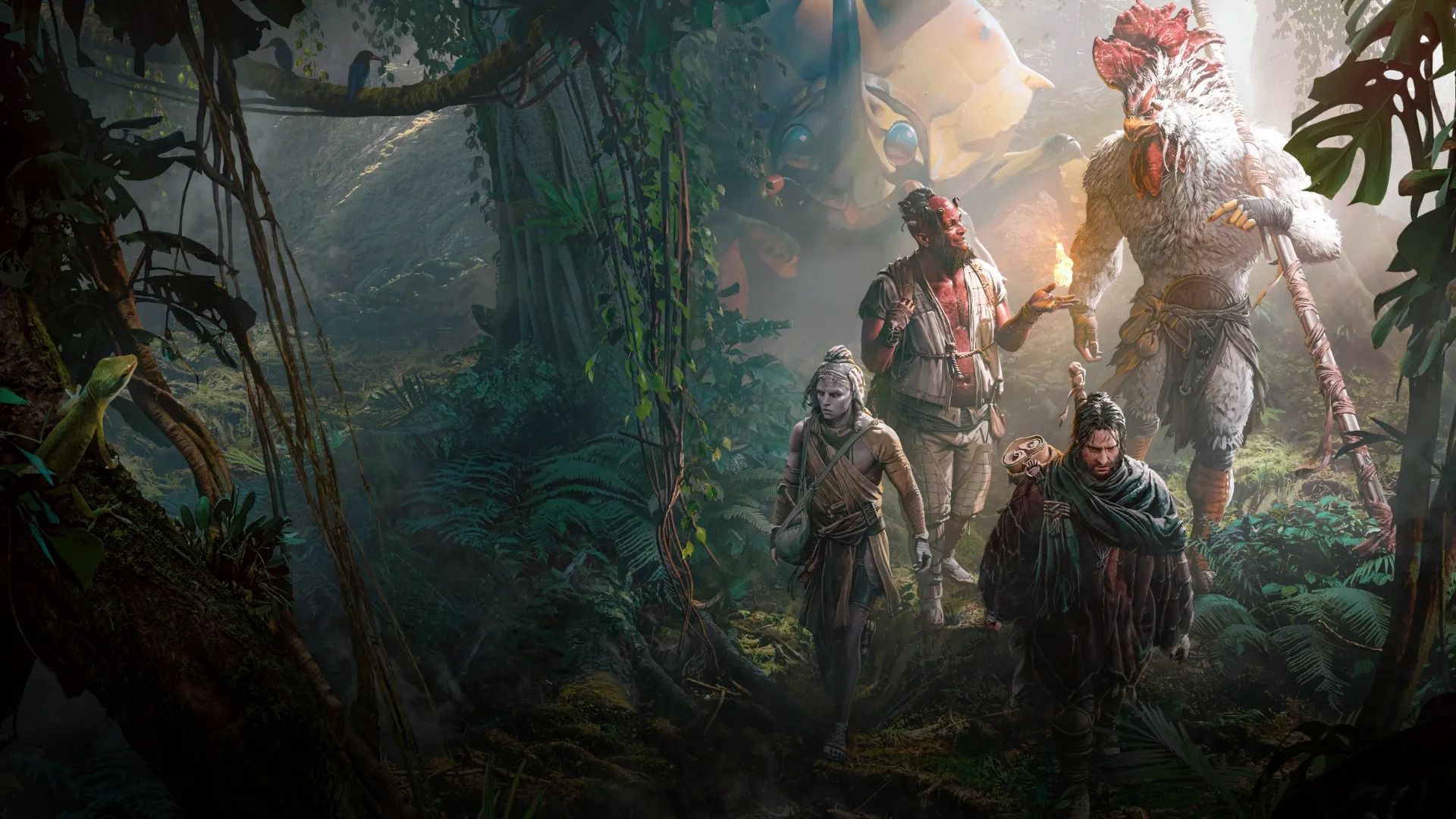 Ian McCaig, an artist who is credited with the designs for Padmé Amidala and Darth Maul, has been busy with the Unannounced Project's concept art for the best part of two years. The concept art looks rather impressive and quite enjoyable to look through. McCaig said the project attracted him because it's "unlike any other fantasy story" he's ever read with "fresh new ways of exploring human nature" and that it's "an epic on par with The Lord of the Rings and Dune", so this fantasy is pretty grand indeed.
The art featured here is drawn from the "visual inspiration" gallery which is found on the project's official website. Here at TheGamer, we are quite taken with the chicken warrior guy. The concept art shows off some of the characters and races that can be found in the universe of The Bird That Drinks Tears. This novel was first published in 2003 by South Korea's Golden Bough and features Proto-Korean language as well as races drawn from Indian and Korean legends. There is one sequel novel so far: The Bird That Drinks Blood. It is expected that there will be four novels in total in the series.
Meanwhile, the game adaptation is still looking to recruit talent for its development so don't be expecting Krafton's game for some time yet.
Source: Read Full Article