Famed comic artist and writer for the PvP and Table Titans webcomics Scott Kurtz has launched a Kickstarter campaign for our next tabletop RPG tool, the Adventure Journal. The Adventure Journal is a hardcover book that will allow us Dungeons & Dragons players (and Dungeon Masters) to chronicle the life and adventures of our characters in one beautifully-bound tome of keeping.
The Adventure Journal Kickstarter's goal is an even $12,000, and has been fully funded at over $21,000 so far, with 22 days remaining before the September 18 closing date. According to the campaign video, the Journal was designed three years ago, and has been updated for this campaign. It's also mentioned in the video that, once the funding goal is reached, the Journal printing will begin.
Another upgrade Kurtz and their team have added to the Journal for this Kickstarter is making them available in a variety of colors: Radiant White, Twilight Orange, Dryad Green, Poseidon Blue, and Draconic Red. And if you pledge your support at either the $100 or $175 tier, you get the Kickstarter exclusive Raven Black Journal. Other updates to what Kurtz is calling "the second edition of the Adventure Journal" includes updated page layouts and more art.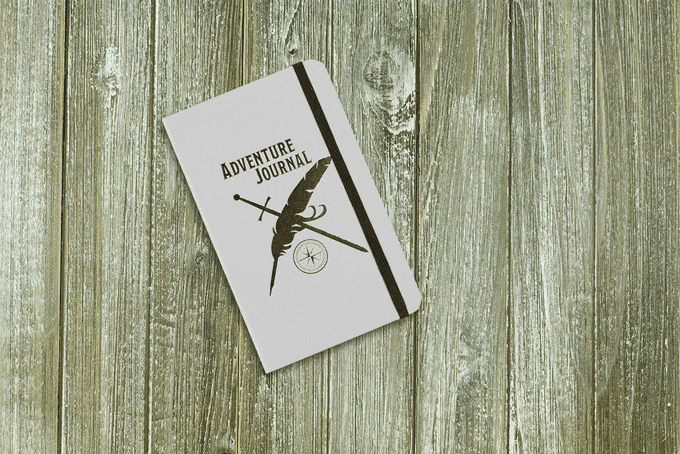 Each Journal has been designed to chronicle three D&D characters, or if you prefer, will track "one character for three levels of their journey." Journals are a compact 8" x 5" with 196 pages, foil-stamped buckram hardcover with Smyth Sewn binding, and come with a handy book ribbon and elastic band.
The Journal pages are what help set it apart from other character journal methods and items. The D&D5E character sheets are designed and drawn in Kurtz' familiar and friendly art style. The pages also have what we'd expect to find on a quality character sheet, including sections for Ability Scores, Skills, Traits, and Attacks, and even a full character portrait page. Sections for character history, inventory, spells, and 25-pages each of lined and graphed pages for notes and maps.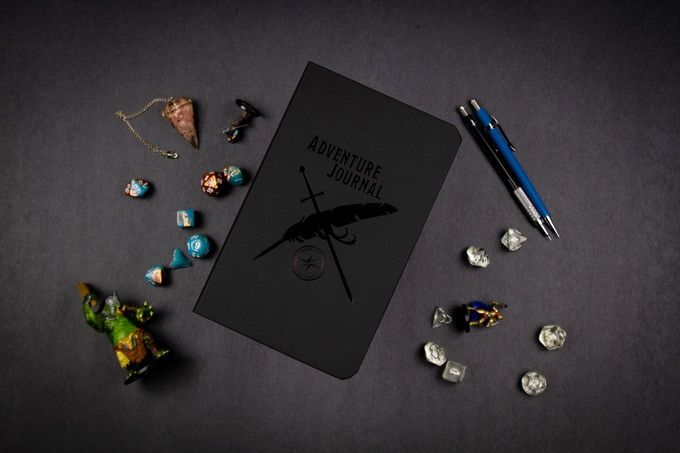 "It's time to give your characters some character," says Kurtz in the campaign video, and the Adventure Journal does look to do that and more. Click over to the Adventure Journal Kickstarter site to lock in your pledge support ASAP.
Source: Read Full Article