It wasn't the best week for Red Dead Redemption fans, to say the least, yet here comes a little relief. One modder has added a full changing seasons system to the world of Red Dead Redemption 2, making it more believable than ever on PC.
Red Dead Redemption 2 is already one of the most realistic and convincing open worlds ever created, yet the game has always lacked one particular feature: different times of the year, slowly changing during the course of Arthur Morgan's story. Well, that is no longer a problem for PC players, thanks to this new 'Dynamic Seasons' mod you can get right away from the Nexus website.
Created by Bolmin, this fan project does exactly what you're expecting, covering the map in snow in winter, and adding a unique orange shade in autumn. You'll get unique weather conditions, custom color palettes, temperature spikes, as well as different sunrise and sunset times for every season, and you'll have to dress accordingly. Summer is a vanilla environment you probably already got used to, whereas winter is based on Red Dead Online seasonal events, bringing harsh weather conditions with plenty of snow blizzards.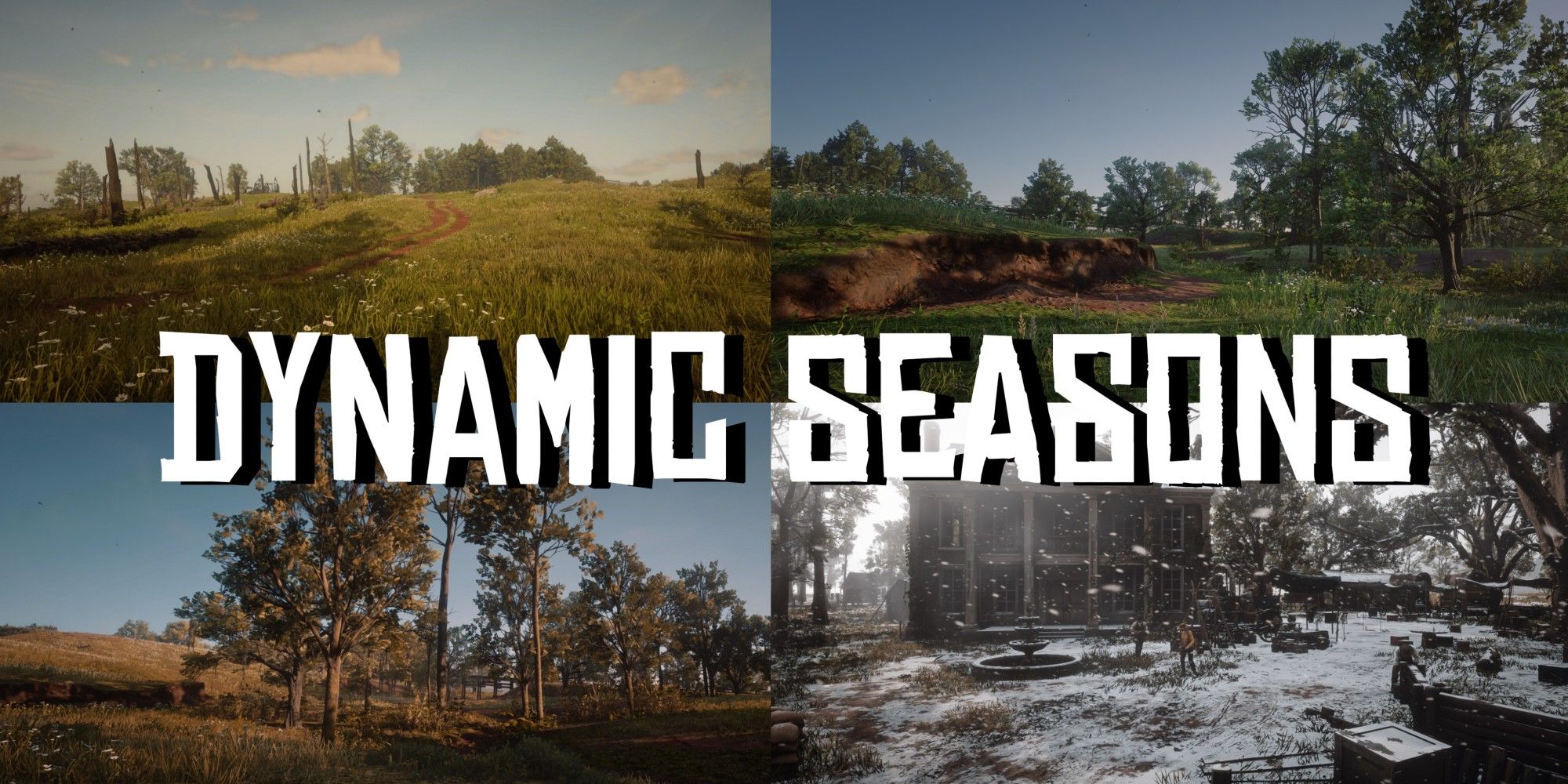 Each season lasts about ten real-life hours (not in-game hours) by default and changes between your game sessions. According to the creator, you can manage how often the scenery will change, and you'll get a special notification at the top of your screen when such transition happens.
For now, the only known issue with this new 'Dynamic Seasons' mod is that some on-screen effects in Red Dead Redemption 2 like blink on kill don't work properly. However, the author is investigating the bug and will update the mod when the problem is resolved.
Earlier, Rockstar officially revealed that Red Dead Online won't get any major updates, confirming the community's fears about the project being effectively dead. Even worse, insiders reported that the studio has shelved a Red Dead Redemption remaster and the sequel's current-gen ports. With all that upsetting news, what better way to return to the Wild West than to replay a modded version of the game?
Source: Read Full Article