Russell T Davies is back to save Doctor Who (again), but before we've even seen one episode of his new run, he's already done it. He's recruited Netflix stars from hit young adult shows, brought in American viewers with the casting of Neil Patrick Harris, and is winning back older fans with David Tennant's return. Everyone, whether they're old fans, new fans, or just people who've never watched an episode, are watching the news trickle out with excitement. Open TikTok, Twitter, or browse American news outlets, and you'll be met with Doctor Who.
It's a heartwarming relief because Doctor Who was dying a slow and dragged-out death. Gone were the heartwarming stories and messages of hope with beautiful and accepting queer undertones—it had become a shadow of its former self with political commentary that was as subtle and nuanced as smashing down your front door with a sledgehammer because you left your keys at work. And it kept getting worse. The latest two seasons catered almost exclusively to diehard fans with obscure references to even obscurer '80s one-off episodes, trying to make producer self-insert Easter eggs canon. The casual audience was abandoned in favour of self-indulgent fan wank. It wasn't—isn't—sustainable.
RTD meanwhile is celebrating New, Classic, and Future Who. We have Tennant back, celebrating the show's original return, Harris seems to be playing a classic villain, The Celestial Toymaker, and hype is drumming for Ncuti Gatwa, the next Doctor. Every era of Who is on display which is perfect for an anniversary, but it's also perfect for making the show accessible again. All you need to know is that the Doctor is facing an old adversary—you're caught up. Now the adventure can begin, with fans of Harris, Tennant, Gatwa, and Yasmin Finney ready to get stuck in.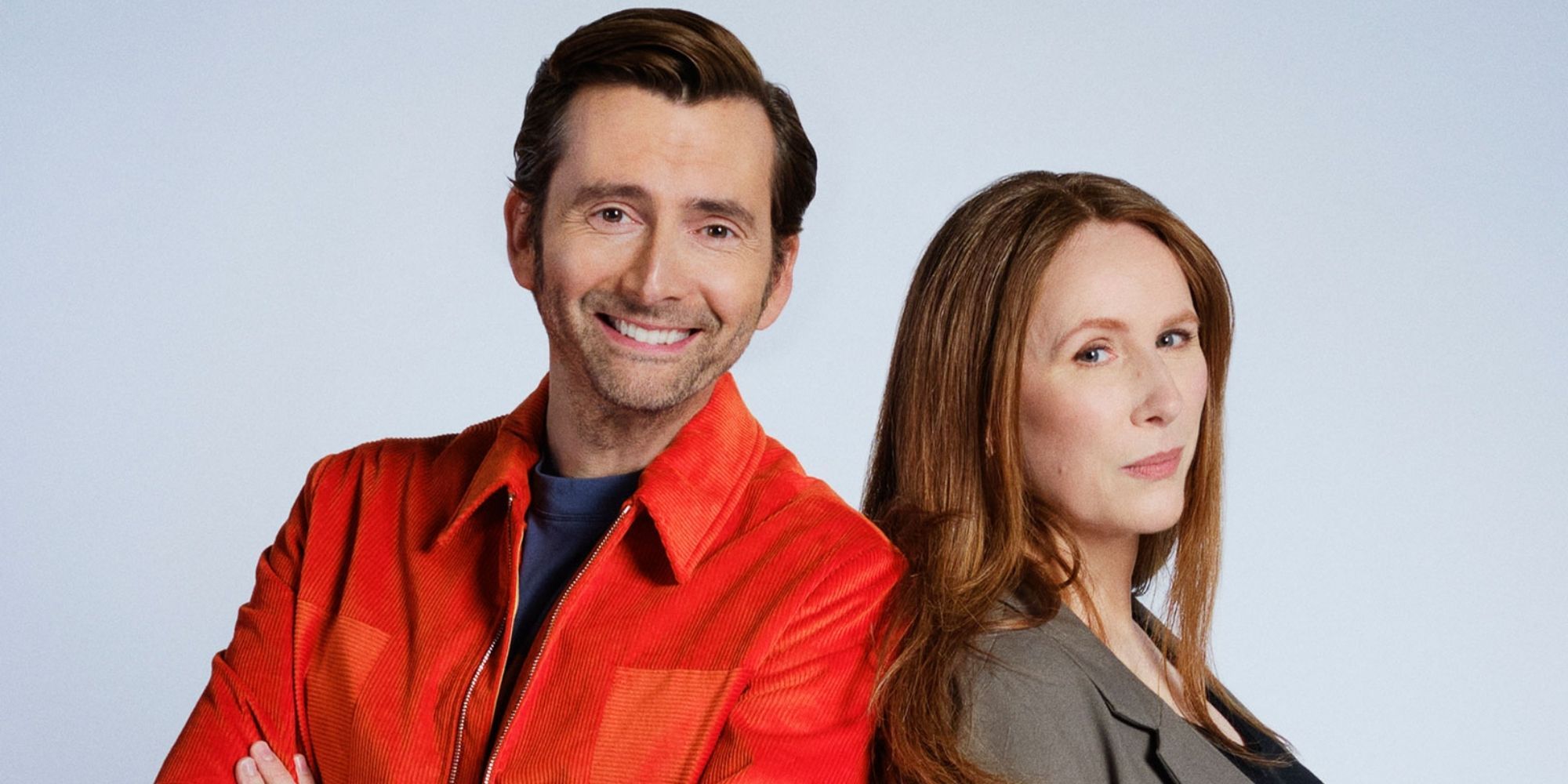 Who hasn't just dropped off, but spin-offs were poorly marketed and swiftly abandoned, big events like Flux were teased with little fanfare, casting announcements were thrown into the void, and the main show was left to struggle in the ocean without a paddle.
RTD is already bringing back Confidential, the behind-the-scenes aftershow, under the name Unleashed, while he's teasing casting announcements through collaborative Instagram posts, making use of emojis and trending hashtags. Sure, it's to get ahead of outdoor filming leaks, but he's turned it into a way to modernise the show which the BBC has failed to with the 13th Doctor.
It's not just that legacy show the BBC refuses to axe anymore. Now it's something rich with passion, the people behind and in front of the camera celebrating everything Who. It's infectious, bringing us all back to the early '00s when it was a cultural phenomenon, not just another shitty sci-fi that won't end. And the timing couldn't be better—yes, this is a celebration of the show because it's the 60th Anniversary, but it goes beyond that. This is a celebration of RTD's return, laying the groundwork for a more stable future, all while looking at current trends.
Speaking of current trends, the streaming era has become controversial. Less and less people are excited by dump-em shows that release whole seasons in one go, missing that weekly conversation. Then there's the 60th's marketing. Without even airing an episode, Who is sparking conversations online every week whether you're sleuthing the subreddits, scrolling through TikTok, or browsing Twitter. "RTD shared new emojis! What do they mean?" A few hours later, Harris is unveiled in a wonderfully flamboyant costume that looks like a Time Lord's. Jump back a month and we have Tennant and Catherine Tate pictured together, back again and we have Finney, then Gatwa. Months he's kept us waffling about Doctor Who.
All that could end RTD's winning streak now is a lukewarm 60th that doesn't live up to the hype, but given his track record on Who and his shows since he left, that's unlikely. RTD is back, Doctor Who is back, and before Jodie even regenerates, it's becoming a cultural icon all over again.
Source: Read Full Article