We all love a great 'and it's available right now!' reveal, don't we? The Game Awards was meant to blow our minds with The Matrix's… whatever that was, before a leak severely punctured the tyres on it. As for Summer Game Fest, the big 'available now' reveal was for Saints Row's Boss Factory, which lets you try out the character creator before the game's full launch in a couple months. I've always been in Saints Row's corner, even when others have had their doubts about it, and the Boss Factory feels like vindication for a game trying to offer something fresh while doing it the old fashioned way.
This brings me full circle on Saints Row. Way back when, my first taste of the series was Saints Row: The Third, which also had a character creator available for free beforehand. For some reason, it was advertised by two women who both worked for a sex chat line calling each other to discuss how there were too many straight white men in games, but despite (or more likely, because of) this, it piqued my attention.
Boss Factory feels exactly like the character creators of The Third and 4, but also like a considerable upgrade. It's worth noting that the version I played wasn't fully complete – the only hairstyles I could access seemed to be the default head options, and there are significantly more clothing options in the full game – but this already feels like it could be my favourite character creator ever. I don't like to go in for hyperbole, especially when the game isn't fully out and we can't see the characters in action, but the bar isn't really that high. I love character creators but the industry is moving away from them as it strives to tell stories driven by human nature. Arthur Morgan, Geralt of Rivia, Ellie Williams (bet you didn't know that was her name, eh?) can't be created by us because their portrayal and finer details are key to what their games want to say. That leaves the Dragon Age Inquisition (still the most detailed but too straight-laced), Cyberpunk 2077 (an ambitious let-down that misunderstood its own progressiveness, much like the game itself), and the previous Saints Row offerings as the most serious competition. The new Saints Row is better than all of them.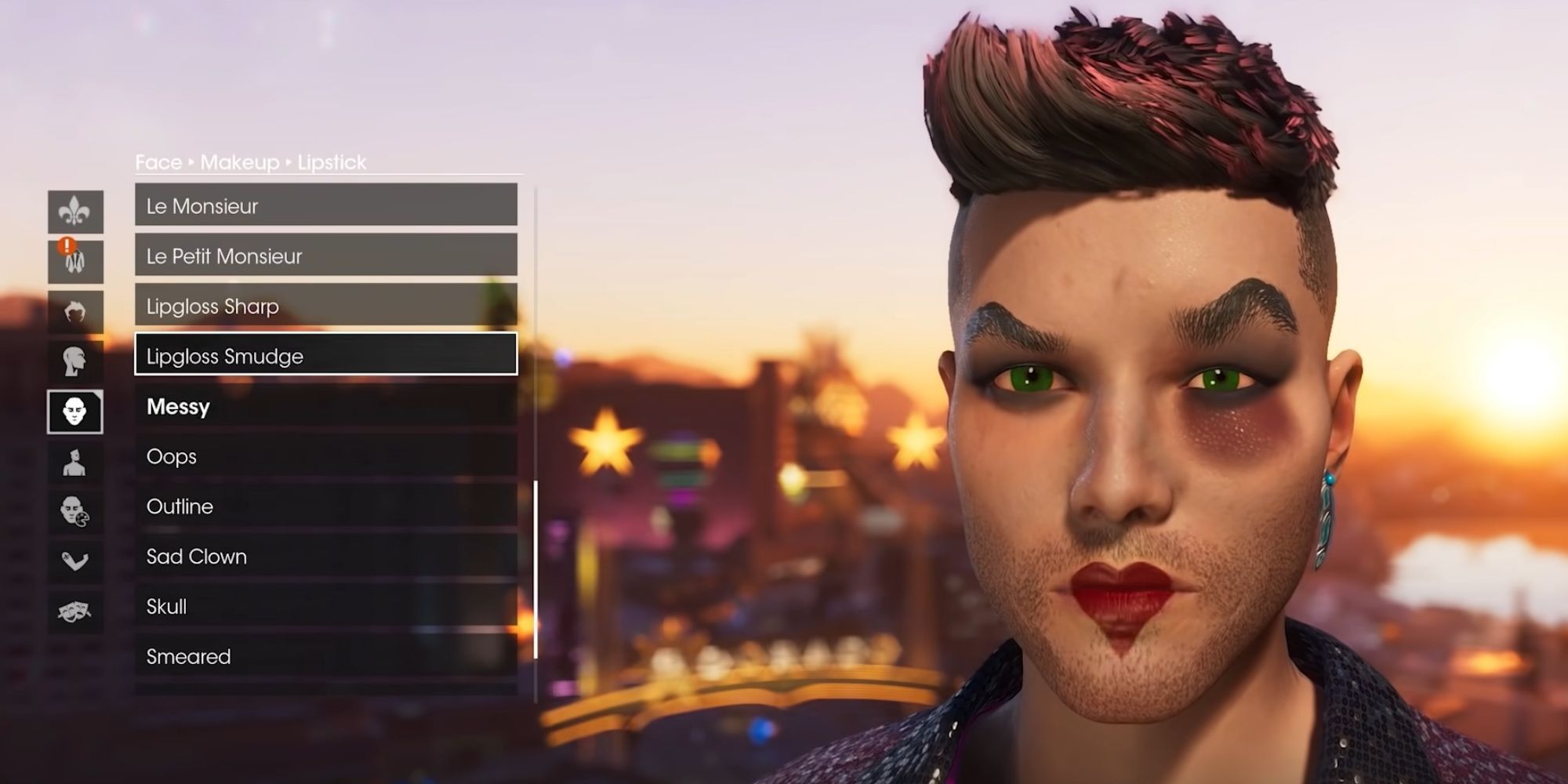 What I love most about Boss Factory is how much fun you can have with it. You can be a vampire goblin, or give yourself green skin, but there's a lot of personality to inject in more realistic places. You can control how greasy your hair is, how shiny your skin is, what shape your tan lines are, and how severe the sunburn is. You can have your nipples blurred, covered in stickers, or choose from five different shapes if you want them on display. Customising them does mean your clothes stay off and have to be re-equipped, but I assume this is a bug that will be patched out. You can tweak the faces endlessly too, but a big selection of pre-sets Saints (and then more face shapes to alter these further) means you might never need to get much into the Lip Size +43 of it all.
The traditional body triangle between slim, athletic, and fat remains, and if it ain't broke… Also returning is the ability to customise the bulge at your crotch – which can also have a modesty sticker applied to it. It's less obvious than Cyberpunk's huge emphasis on oversexualising chicks with dicks and claiming that it stands for something while simultaneously mocking it, but even though you'd think comically inflating your package like you have tube socks down there would be played for laughs, it feels more grounded.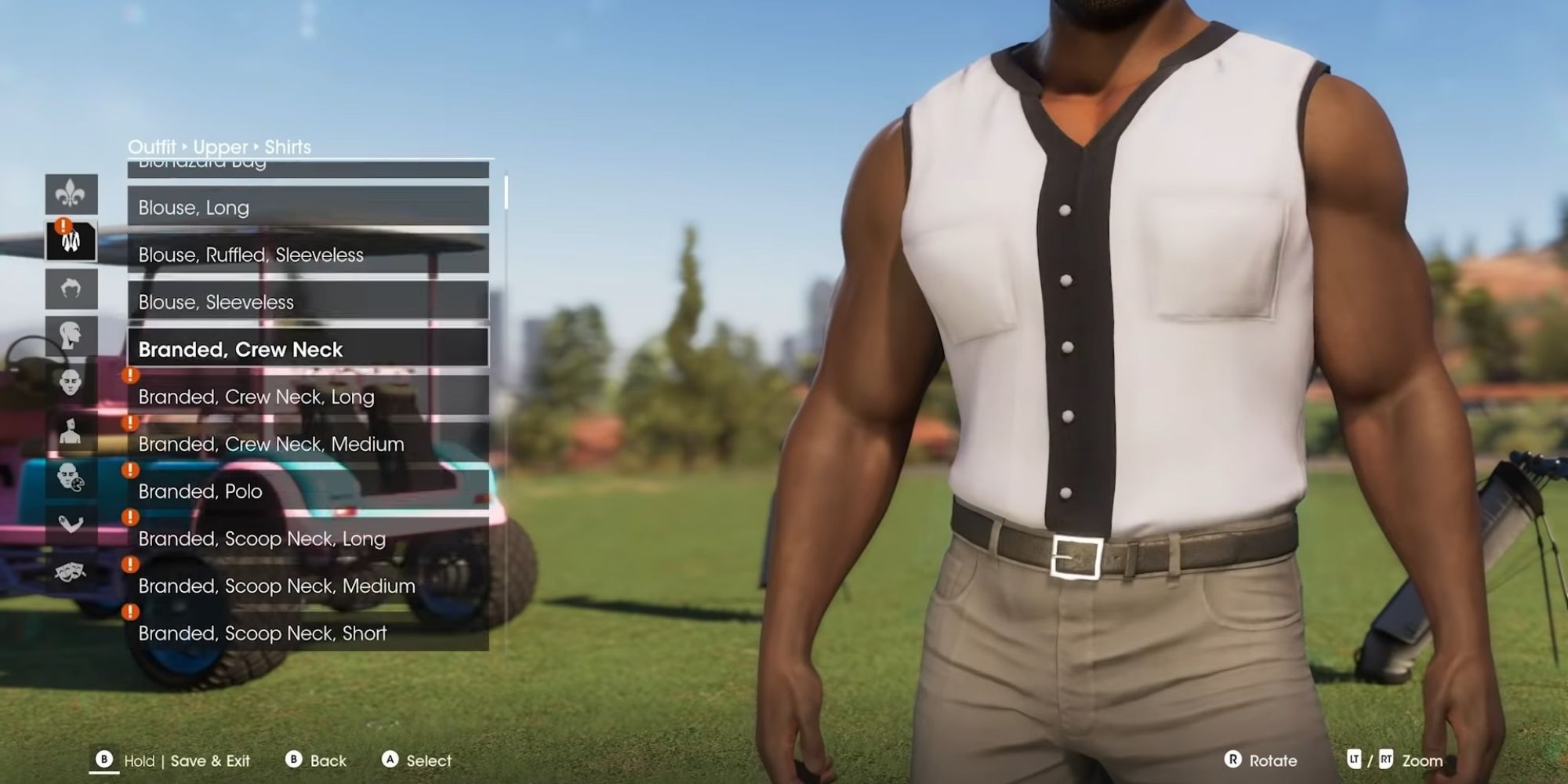 Make up is also something games struggle with traditionally, but Saints Row delivers on this. There are the typical over application issues somewhere (eyeshadow can be painted on like a raccoon mask, just like, you know… nobody wears), but for the realistic ones, you can have a lot of fun. There are four different styles over overlined lips, all fairly reasonable, and one where the cupid's bow is slightly smeared and messy – have I ever felt so seen by a game? Three different winged liners exist, plus some fancier styles that you probably wouldn't see in real life anywhere other than Nikita Dragun's YouTube page, but that work within the context of the game. You can even have tear streaked liner or the gothic black spray of Robert Pattinson's Batman.
I still need to see more clothing from some of the game's weirder stores in order to really make my character feel like mine, but Boss Factory convinces me further than Saints Row is going to feel like a game from the mid-2010s, but a pretty damn great game at that.
Source: Read Full Article