The latest update to Spider-Man: Miles Morales quietly introduced a new photo frame specifically designed for fans of The Prowler.
The Prowler, Miles' uncle Aaron Davis, plays a significant role in the 2020 PlayStation title and ultimately helps his nephew save Harlem. The new update, 1.08, dropped this week with generic "fixes and polishes" patch notes. However, Reddit user SymbioteSoda has since pointed to the addition of a new photo mode showing some love to the prowler.
The frame goes around your photo as a Prowler No.1 comic book, also presenting options for subtitles plus a teaser in the corner. The character's gear is scattered around the book, suggesting The Prowler is checking out whatever photo you decide to adorn.
Spider-Man: Miles Morales is thought to have one of the best photo modes of recent releases, with the selfie mode probably the most popular. The addition of a Prowler comic frame has only added to the glitz.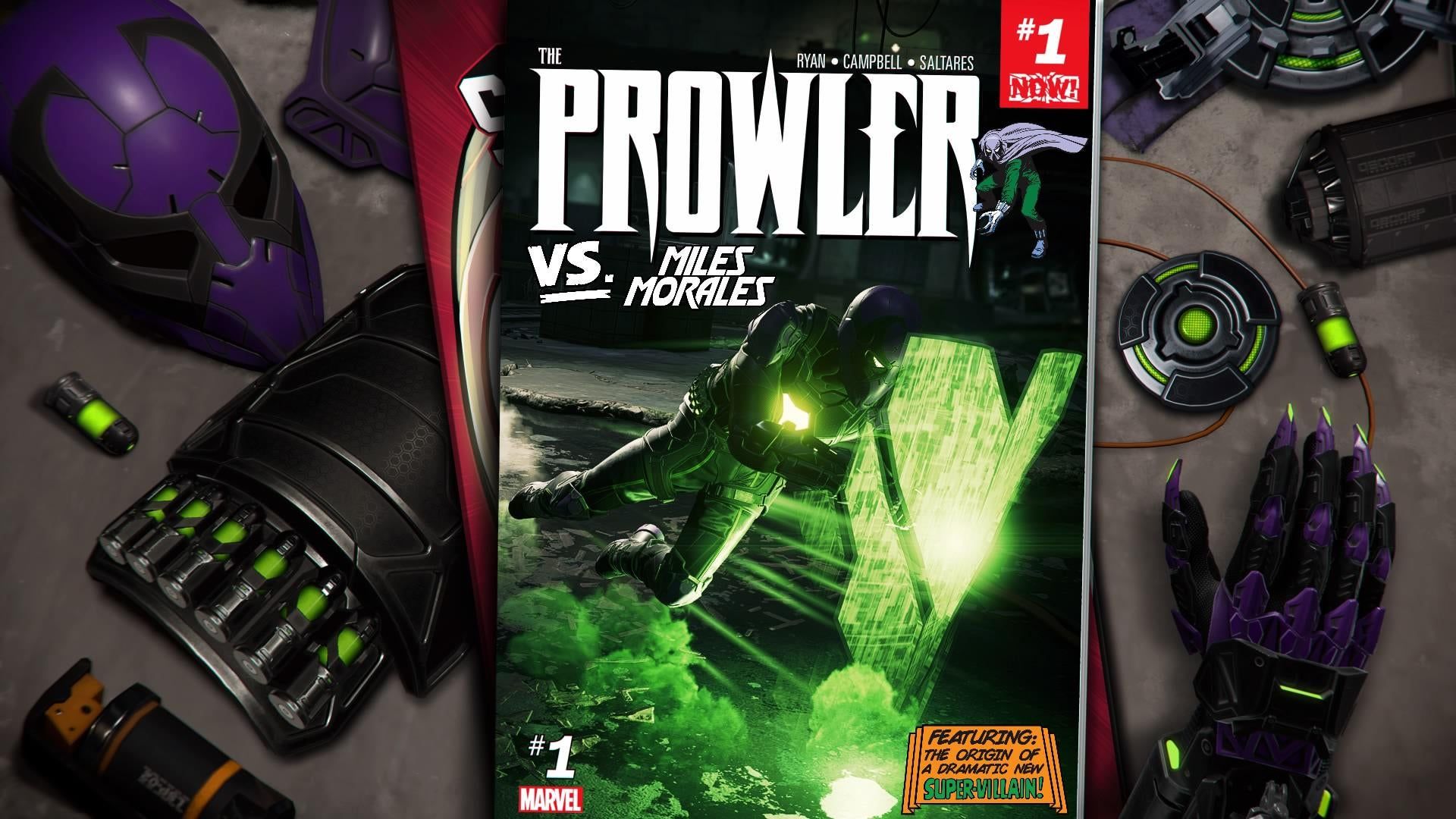 The game has received very positive reviews since its release, although confusion over whether it was only available for the hard-to-get PS5 likely contributed to lower-than-expected sales despite it being one of last year's most downloaded PlayStation games. Of course, it proved a disappointment where the shoe game is concerned as Miles was made to drop his customary Jordan Ones for a pair of Adidas kicks. In terms of story and gameplay, though, it was generally very well-received.
It's also been suggested that the X-Men could exist in the Insomniac Spider-Verse, which could see them involved in an upcoming game. Two easter eggs from Miles Morales point to a member of the X-Men who goes by the name Dazzler. Her name appears on movie ticket stubs that are among time capsules available to collect in the game. Another reference comes early in the game when Miles is looking for clues on in-game villains, The Underground.
When the guitars on the wall are interacted with, Spider-Man says Rick claims one of them used to belong to Alison Blair (Dazzler's real name) but nobody buys it.
Whether or not we see X-Men involved in the next Spidey title remains to be seen but Insomniac is clearly keen on adding fresh content to Miles Morales though most people who bought it last year should have beaten it by now as it's pretty short.
Chasing the platinum trophy is good-enough incentive to keep playing Miles Morales after you beat it as there will still be lots to find (and photograph) on the back of that final fight.
Source: Read Full Article