If you're a Star Trek fan and you've ever wanted to command your own experimental class Federation starship, you'll soon have your chance. Star Trek Online recently announced the Experimental Upgrades feature that will be rolling out in-game for PC, followed closely by Playstation 4 and Xbox One. The feature will allow T6 and T5-U starship commanders to slot additional Consoles, Devices, and Traits into their ships to upgrade them above their usual limits.
The Experimental Upgrades feature launched in-game on October 6th, accompanied by a special promotional period and the Widening Gyre Event story update. According to the official announcement by Ambassador Kael on the Arc Games website, STO players "who log in during the first 30 days of the release of these new items (October 6th thru November 5th) will receive one free Experimental Starship Upgrade Token to use as they like." You can claim your token in the "Space Items" tab of the Zen Store, with the tokens being bound to your account, and you can have only one free claim per account.
The Experimental Starship Upgrade Tokens "will also be made available in the Phoenix Reclamation Store at the Ultra Rare tier," but only during special events, with the first run ending on October 12, 2020. Current plans are in place to make more ways to acquire the Tokens, including via Bundles, future Events and Promotions, and giveaways.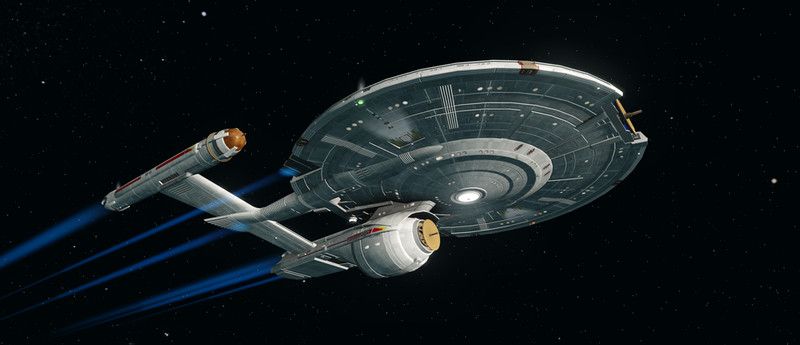 Once you have claimed your Experimental Starship Upgrade Token, warp speed or beam to your nearest starbase or social zone and head to the Ship Selector personnel. Apply the Token to any of your T6 or T5-U starships to receive
+1 Device Slot
+1 Universal Console Slot
+1 Starship Trait Slot (only active on ships that have had an Experimental Prototype Upgrade applied).
Once you've made your upgrade selection, that ship will also receive the cosmetic change of having its name appended with the "-x" designator, signifying that it is now an experimental class starship. And just like that, your starship has joined the ranks of such notable Federation starships as the NX-2000 USS Excelsior (Star Trek III: The Search for Spock), the NX-1974 USS Constellation (Star Trek VI: The Undiscovered Country), and the NX-326 USS Franklin (Star Trek Beyond), among others.
The full details are explained on the Upgrade a T6 Ship for Free! Post on the Arc Games website.
Source: Read Full Article