Quick Links
Movie Poster Availability
After you complete the main storyline in Stardew Valley, which consists of completing the Community Center, you will be able to build a movie theater in town. If you chose to complete bundles, the old JojaMart location will become abandoned, but some Junimo will remain and present you with a bundle. The reward for completing this final bundle is converting the building into a movie theater.
If you choose the JojaMart route, you can buy the movie theater upgrade for the old location of JojaMart for 500,000g. Regardless of your choice, you will have access to the movie theater, along with eight different movies. Each movie has a poster that you can obtain; in this guide, we are going to go over how to get every movie poster.
Obtaining Movie Posters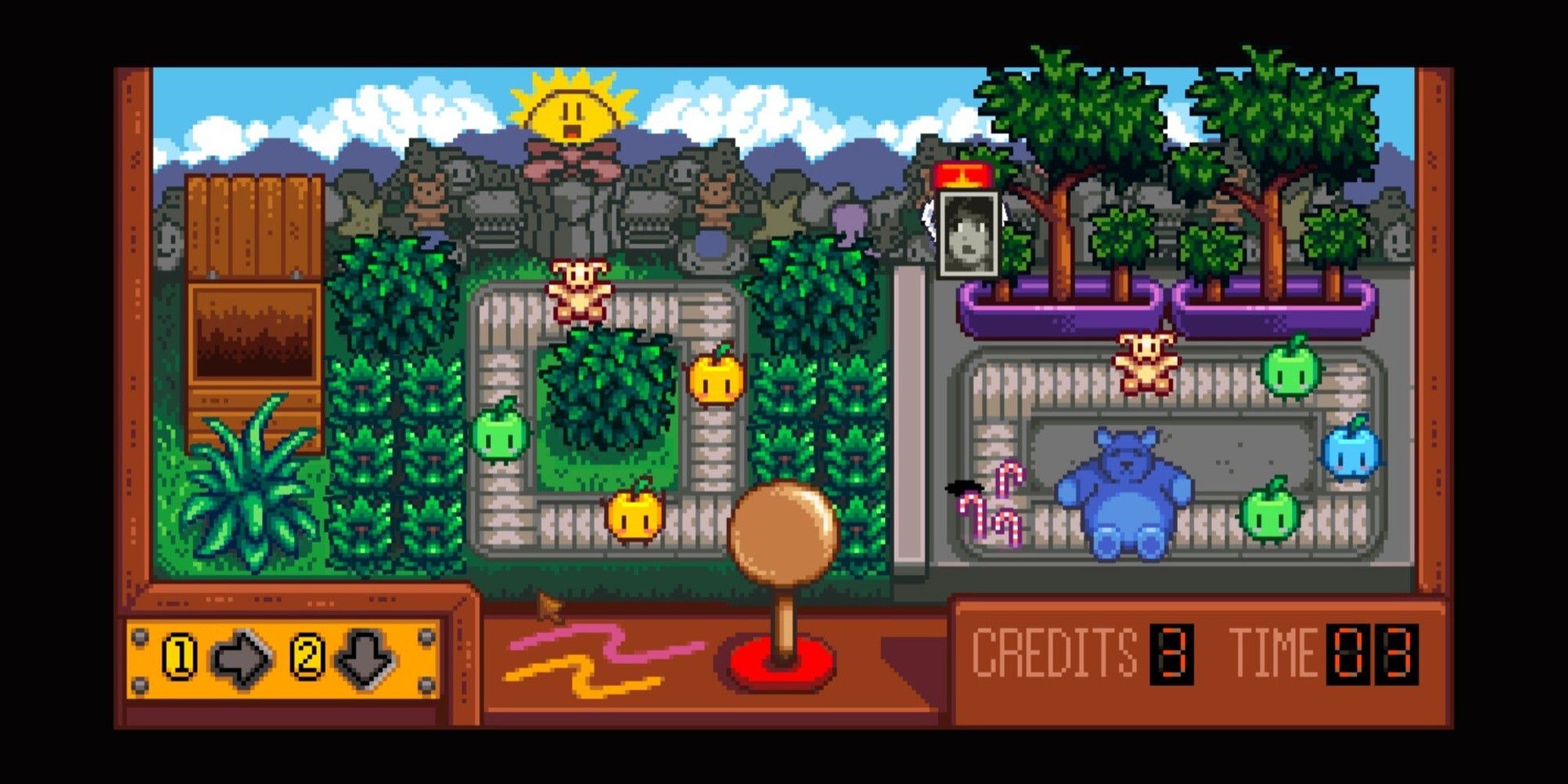 It's important to know that you can only get a movie poster for a movie that is currently playing. For example, if 'Journey of the Prairie King: The Motion Picture' is playing at the theater, you will be able to find its poster.
Movie Posters can be obtained at the crane game within the movie theater. Right inside the lobby, you can find a crane machine; by paying 500g, you will get three chances to pick up an item.
The crane game will not always be available. On the first visit, a man will be standing in the way. After this, there is a 25 percent chance that someone will be standing in front whenever you visit.
Movie Poster Availability
Now, let's look at which movie posters are available during which seasons. As mentioned above, the poster availability lines up with the current movie.
There are eight movies, with a new one that plays every season. This means that after two full years, you will have seen every movie. The poster will also be displayed outside the theater, allowing you to see what it looks like before committing.
Below, you can find when each movie plays. The year mentioned refers to the year starting from the day the theater opens, rather than the in-game year. If you opened the theater in Winter of the fourth year, that is still year one for the movie theater.
| Movie | Season | Year | Appearance |
| --- | --- | --- | --- |
| The Brave Little Saplings | Spring | 1 | |
| Journey Of The Prairie King: The Motion Picture | Summer | 1 | |
| Mysterium | Fall | 1 | |
| The Miracle At Coldstar Ranch | Winter | 1 | |
| Natural Wonders: Exploring Our Vibrant World | Spring | 2 | |
| Wumbus | Summer | 2 | |
| It Howls In The Rain | Fall | 2 | |
| The Zuzu City Express | Winter | 2 | |
To use the crane and get one of these posters, you will need to buy a movie ticket. We recommend inviting someone to go with you to maximize your time.
Be sure to check out our guide on the movie theater to learn what each villager prefers.
Source: Read Full Article